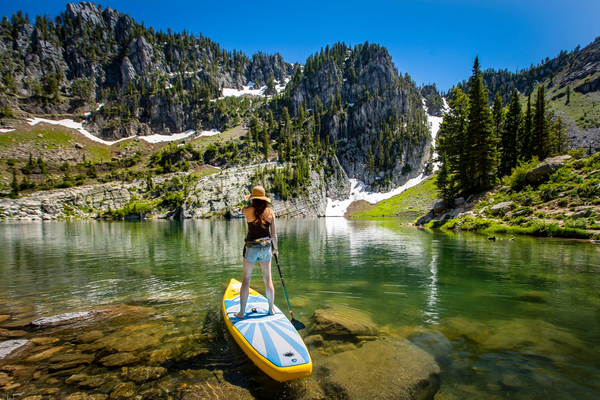 Fun Spots to Stand Up Paddle Board in Idaho
Next to our headquarters state we're talking about Idaho and covering all our favorite spots for Stand Up Paddle Boarding.
Introduction
Being headquartered next door in Utah and having our early roots in Idaho, we know a thing or two about the best places to SUP in the "Gem State".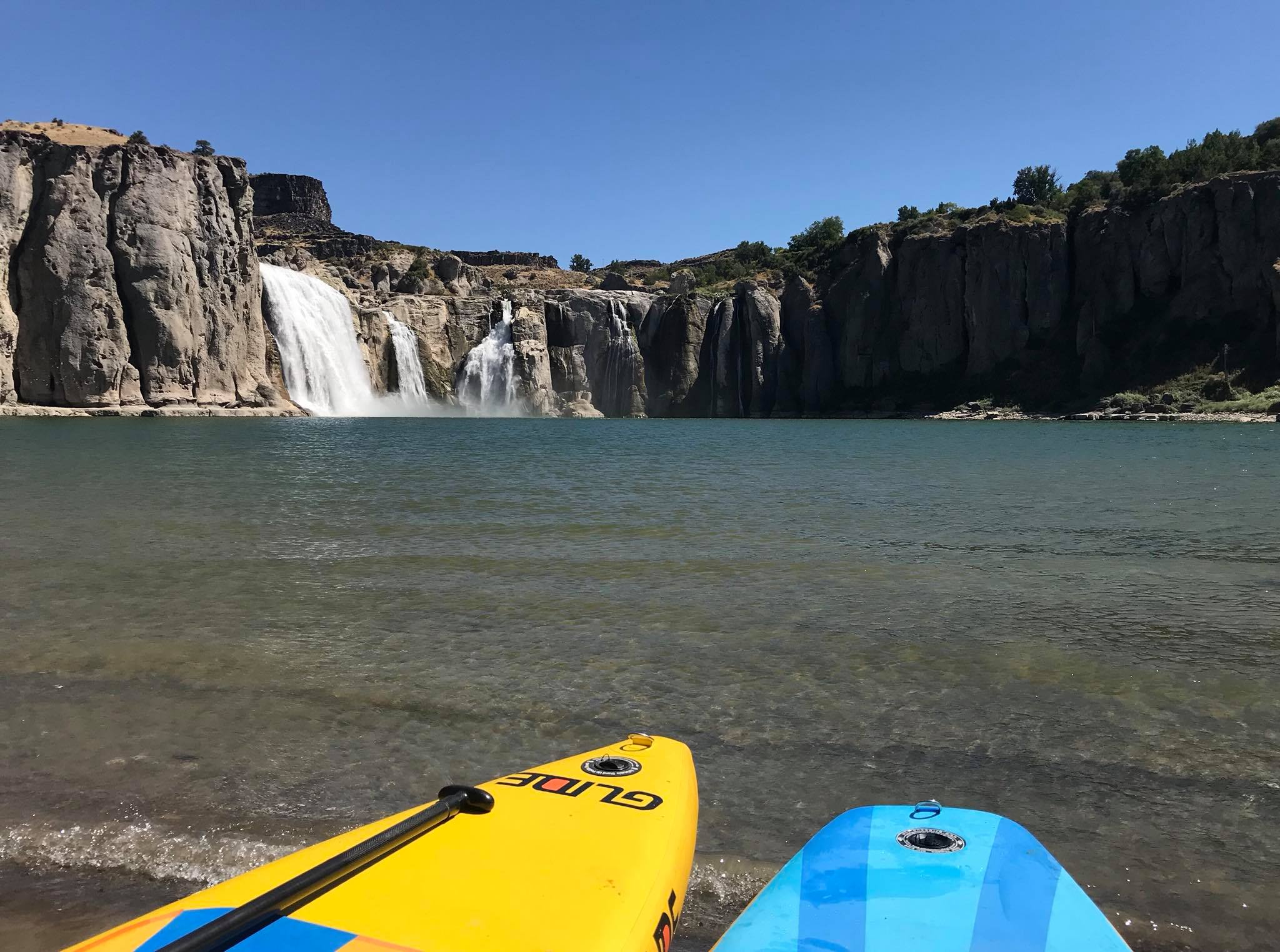 There are so many incredible spots to paddle board that it took us some time to winnow this last down. Whether you choose to rent a stand up paddle board or bring your own inflatable board, you will find the terrain in Idaho will leave you breathless.
Paddle boards on Quinn's Pond & Esther Simplot Park
Designed specifically for paddle boards and kayaks, this 55-acre park is quite remarkable as it was constructed with waterways that form a path in between the Simplot ponds and nearby Quinn's Pond. The pond offers some great flat water paddling as well as SUP yoga. The pond is a great spot for beginner paddlers.
The waterways are essentially a "meandering stream" that creates a circuit for paddle boarding that covers both ponds and establishes an interface with the Boise River Park as well as Veteran's Memorial Park further downstream with its approximately 74 acres including another 21 acres of ponds and waterways.
Not only is Quinn's Pond home to Boise's oldest paddling shop and Glide's first dealer of SUP boards - Idaho River Sports - but it's also the venue for many events and hosts the Boise Whitewater Park which allows aspiring SUP surfing enthusiasts to catch waves on the perpetual river wave the city of Boise has created.
On a sunny day there is a line up of thrill seekers looking to get their fix of riding waves. Every now and then you will see a regular surfboard out here as hard SUPs.
We recommend a shorter board with a smaller fin for river paddling and that only advanced paddlers give surfing a shot. All around paddle boards work pretty well as as surf board too.
Idaho River Sports rents Glide hard paddle boards and sells loads of Glide iSUPs.
Inflatable paddle boards to Shoshone Falls
Referred to as the "Niagara of the West" the iconic Shoshone Falls stands at a majestic 212 feet tall. Located in south central Idaho on the Snake River in Twin Falls, most people are only able to view the falls from the top, where there is a scenic overlook and a picnic area.
For hardy paddle board enthusiasts the view is far more spectacular from the bottom! The trip itself is roughly 3.5 miles each way and even though you are on the Snake River the lack of current makes it more like an alpine lake paddle.
Inflatable SUPs with displacement hulls (pointed nose) are recommended here as the displacement hull slices through the chop easier than a planing hull will. Planing hulls are great for surfing SUPs but not as helpful on long distance paddling upstream. The inflatable SUP will also be lighter for portage.
The River Ranger will require you to have a PFD, whistle and an "Idaho invasive sticker" fixed to your paddle board. Along the route, you will paddle board past Pillar Falls which are almost as beautiful as Shoshone.
After Pillar, there is a portage requirement for about 150 yards so make sure your paddle board isn't too heavy. Rent or buy a Glide SUP at AWOL Adventure Sports.
 Paddle boarding Bloomington Lake
 This one will require you to have an inflatable paddle board and be willing to hike a moderately trafficked trail with your inflatable SUP on your back for 1.6 miles each way. The payoff is a picturesque alpine lake that sits at 8300 feet above sea level.
The lake itself is relatively small but the odds are that you won't be sharing it with many others. The most striking features at Bloomington Lake are the sheer north facing cliffs which are the steepest in the Idaho portion of the Bear River Range.
The range holds snow in the chutes well into the summer months. The steep walls provide a spectacular backdrop against the clear blue water, but they are also used as jumping platform for those daring enough to brave the icy waters of the lake.
Make sure that your paddle board has multiple attachment points so that you can take your gear with you while you are out paddling. Just make sure that you don't put so much gear on your paddle board that you feel unstable while paddling.
Hard boards on Kuna Indian Creek
 Idaho is mecca for Whitewater SUP. Most people are familiar with the joys of whitewater on the Payette, Salmon and Snake Rivers but the lesser-known Indian Creek is also a fun little waterway as well.
Indian Creek has long been a local favorite float but there are several small whitewater chutes and a wave or two that can be surfed when the water is running higher.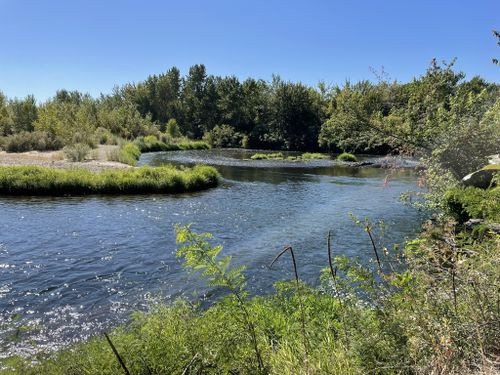 There are several great places in Kuna to put your paddle board in including the Indian Creek Elementary School at 911 W 4th Street. The put in is just below a major diversion dam and the first section includes some class 1 whitewater followed by a long class II/III rapid that drops into a narrow canyon.
At the bottom of the canyon there is a place to eddy out, climb the walls and go for a swim. There is basically a public access road designated as Take Out 1 and a second take out a mile further downstream designated as Private Take Out.
Conclusion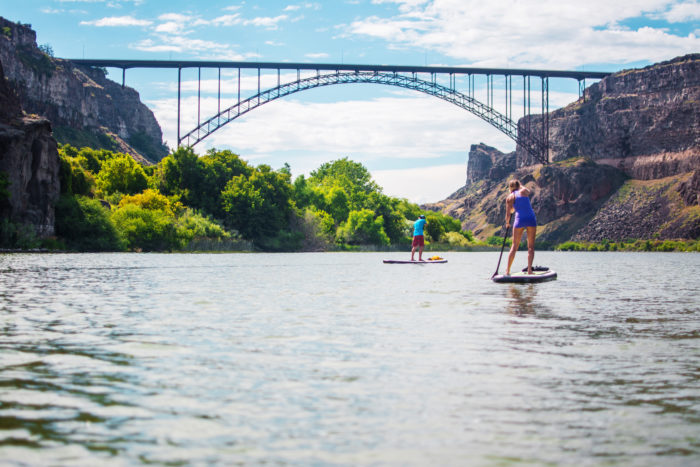 You could literally spend a month in Idaho and not hit all of the amazing spots to SUP. These are just a few of many to wet your stand up paddle board in. Whether you are into inflatable paddle boards or hard boards, make sure that you and your fellow paddle board enthusiasts have the skill levels to handle these waterways and always make sure the you have the proper safety equipment with you.
Related Topics
Chasing Mental Peace on a Paddle Board
Why Choose a SUP over a Kayak?