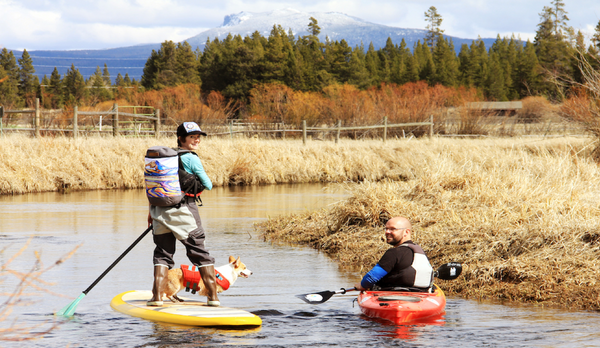 Stand Up Paddle Boarding in Oregon
Oregon has a lot to offer! We've gathered local intel on the best places to Stand Up Paddle Board (SUP) in the Beaver state.
Introduction
When a state is known as "The Beaver State" and "Oregon" translated from Shoshone means "River of the West", you can be assured that there will be a lot of great waterways to explore on your stand up paddle board.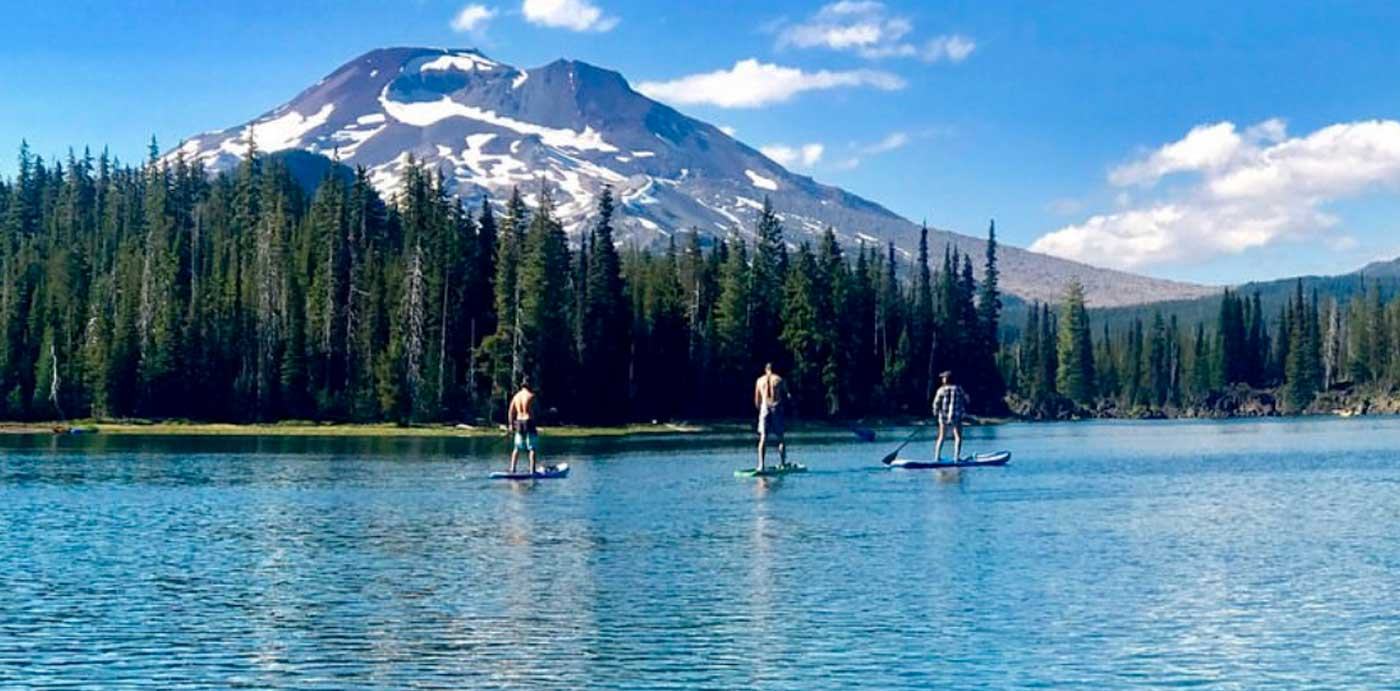 The Pacific Northwest boasts some of the most gorgeous and unique paddle boarding spots in the world and Oregon is no exception.
Paddle board on the Willamette River in Portland
 Accessible from nearly a dozen docks between Oregon City and North Portland alone, the Willamette River is arguably the most approachable place to paddle board in Portland.
Running through the heart of Portland, the Willamette River's Ross Island loop boasts beautiful views from your inflatable paddle board or solid board of the downtown skyline and up-close encounters with all sorts of urban wildlife. Formerly the site of a mining operation, Ross Island today has been reclaimed by Mother Nature and provides a quiet rebuke of downtown's hustle-and-bustle.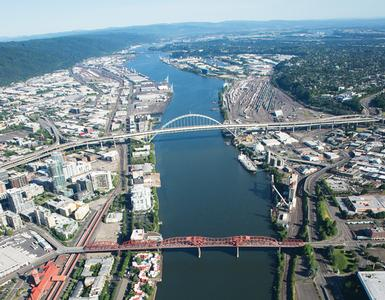 Paddlers are welcome to explore the island's beaches of their SUP boards, where they may see black-tailed deer, river otter, beaver, and any number of birds. More than 100 species of birds make use of the island during migration, including the bald eagle, osprey, and blue heron.
Pick up a Glide stand up paddle board at Portland Kayak Co. or Alder Creek Kayak and Canoe.
Deschutes River in Bend
The Deschutes River is one of the most spectacular rivers in Central Oregon. Ranging from mellow, easy sections for beginner paddlers (Class I) to very challenging and dangerous for advanced paddlers only (Class V), the Deschutes River Paddle Trail covers 26 miles of the Little Deschutes River from LaPine to the Deschutes River junction near Sunriver plus 95 miles of the Deschutes River from the Wickiup Reservoir in the south to Lower Bridge in the north.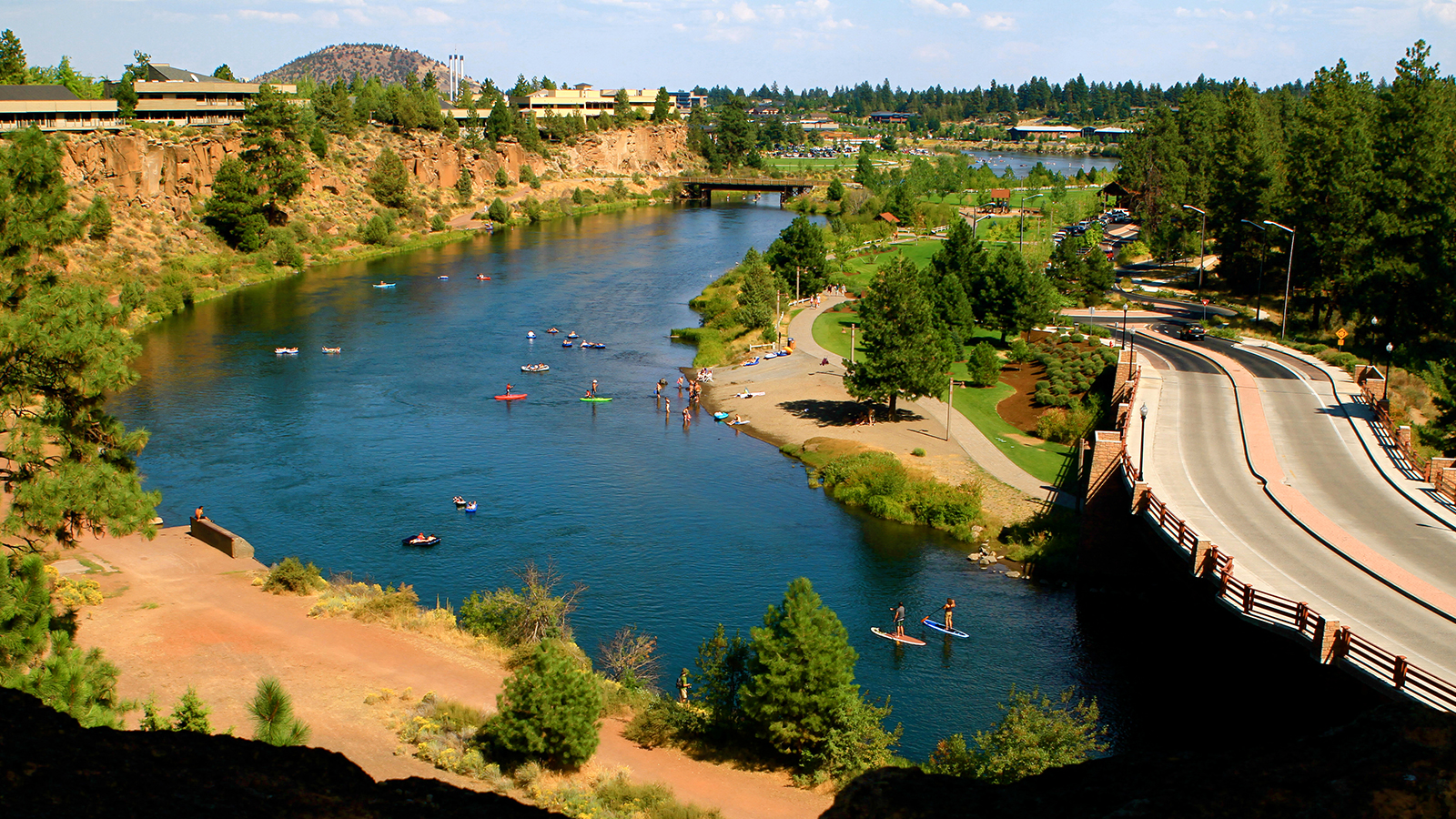 As a source of irrigation water for Central Oregon, the Deschutes River flows are seasonal - typically between April and October, the sections south of the north end of Bend can be paddled, while those north of Bend can be paddled between October and April.
The Little Deschutes River is also affected, with impoundments upstream at Crescent Reservoir resulting in minimal winter flows.
Glide paddle board rentals are available at Tumalo Creek.
Paddle boards on the Fern Ridge Reservoir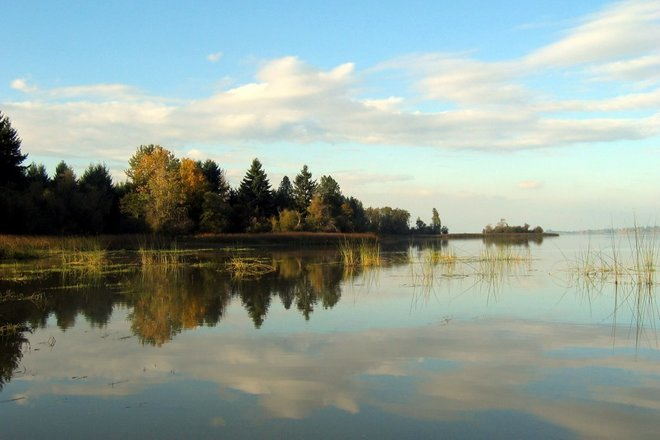 Located just 15 minutes from Eugene, Fern Ridge Reservoir is the largest lake in the Willamette Valley and offers calm waters and scenic views along an incredible wildlife area, making it ideal for a stand up paddle board excursion. 
The reservoir was created by a dam that was completed in 1941 that helps with flood control, which also allows paddlers to watch fish migrate around the dam in early summer and early fall.
The body of water is fed by the Long Tom River and Coyote Creek as well as Amazon Creek.  From your paddle board, you can gaze up at the gorgeous mountains in the distance while being surrounded by nature at its finest.
The area includes extensive wetlands and provides unique habitat for a variety of wildlife and wintering waterfowl populations such as ern, bittern, martin, white pelican, osprey, etc. The lake's maximum depth is 33 feet with an average depth of 11 feet.
Pick up a Glide SUP rental at Oregon Paddle Sports, Underway or Northwest Canoe Tour. 
Stand up paddle board the Tualatin River
The Tualatin River offers some relatively slow, meandering river paddling that is an ideal paddle board spot for beginner paddlers and the entire family. It's a great waterway for long distance paddling on touring paddle boards.
The water trail flows from west to east, covering 40 miles starting in the coastal mountains and ending at the confluence with the Willamette River. This calm, flat water river also is a popular waterway for birding and wildlife viewing. It's a beautiful, peaceful setting with tree-lined waterways that are accentuated by the sounds of birds.
The Tualatin River Water Trail starts at the Willamette River at Willamette Park in West Linn, and travels through the Tualatin Valleys farm lands and natural spaces to Rood Bridge Park in Hillsboro, the end of the designated Water Trail.
With 12 access points, you can make it a daylong paddle boarding voyage or a quick round-trip between two points. Alder Creek Kayak and Canoe has Glide hard paddle boards available to rent.
Downwind paddle boarding on the Columbia River Gorge
 For a true change of pace, try downwinding paddle boarding at one of the top spots for downwinding on the globe. The Columbia River Gorge is about an hour from downtown Portland and is one of Oregon's most popular paddle board destinations.
The Gorge has powerful yet predictable winds that blow across the surface of the expansive Columbia River and this natural event creates fabulous downwinding conditions. 30-40 mile per hour winds are not uncommon. Because the winds tend to blow in the opposite direction of the current most of the year, the phenomenon forges large river waves which are ideal for some of the most challenging downwinding paddle board conditions outside of the Hawaiian islands.
Inflatable paddle boards won't do the job here
You definitely will want a longer board to catch waves in a downwind situation. The paddle board should also have a planing hull rather that a displacement hull so that it skims across the wind wade waves. Displacement hulls are great for flat water as the hull slices through the water whereas planing hulls are similar to the nose of a surf board.
The right board will make all the difference here and hard boards are preferable to inflatable SUPs in these conditions. You definitely will want a downwind specific SUP board with a board length of 14 feet or so. All around paddle boards will not get the job done for you here.
The "Viento Downwinder" is probably the most popular put in spot for an exciting seven-mile journey to Hood River. Big Winds, the premier water sports shop in downtown Hood River, offers a downwinding shuttle service to Viento State Park during the summer months.
Conclusion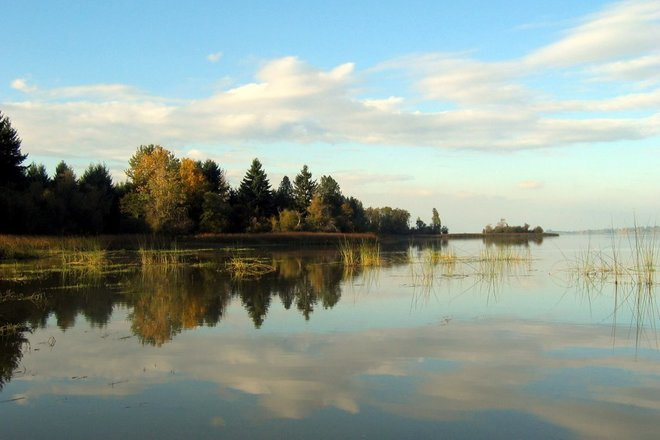 Oregon boasts of plenty hidden gems that are ideal for an unmatched paddle boarding experience. Just remember that Oregon typically has two seasons: rain and summer so be sure to pack your stand up paddle board gear accordingly!
Related Topics
Pre-Season Paddle Board Preparation
Hardboard vs Inflatable Paddle Board
SUP is the Best Stress Reliever