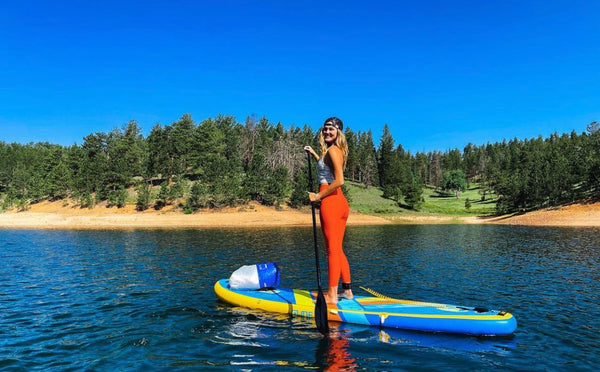 Paddle Board New Jersey Style
When you picture paddle boarding in New Jersey, do you imagine Tony Soprano on a SUP beating someone senseless with his paddle?  Well, think again because the Garden State has some of the most scenic paddling around and you will find that wildlife abounds!
Introduction
Thanks to "Jersey Shore" and "The Sopranos" the state of New Jersey has a somewhat questionable reputation, although most people traveling to the state for the first time are pleasantly surprised by the diversity of its terrain.  

It was nicknamed The Garden State for good reason as it boasts of 700,000 acres of farmland, 127 miles of unsullied beaches and many miles of pristine rivers.   The compact nature of the state combined with the uniqueness of its waterways makes it a fabulous destination for paddle board enthusiasts. So grab your inflatable SUP or rent a solid board and head east!
Paddle board Delaware Water Gap National Recreation Area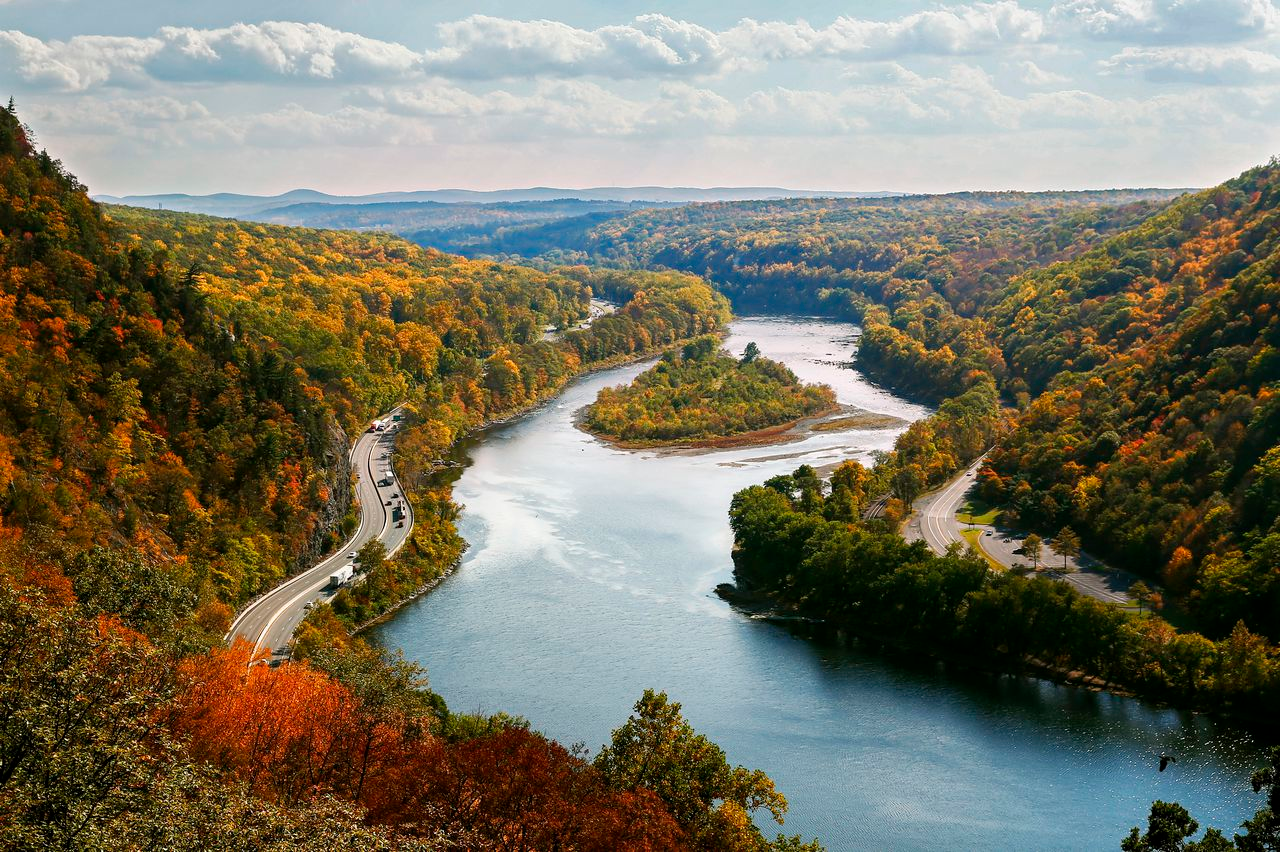 Located in the northwest corner of New Jersey, on the Pennsylvania border lies some of the best paddle boarding that the state has to offer.  
The "Water Gap" is formed by the Middle Delaware River's passage between low forested mountains and rocky mountain ridges.  The Gap is a 70,000-acre protected area with lots of scenic overlooks and waterfalls to take in from your stand up paddle board.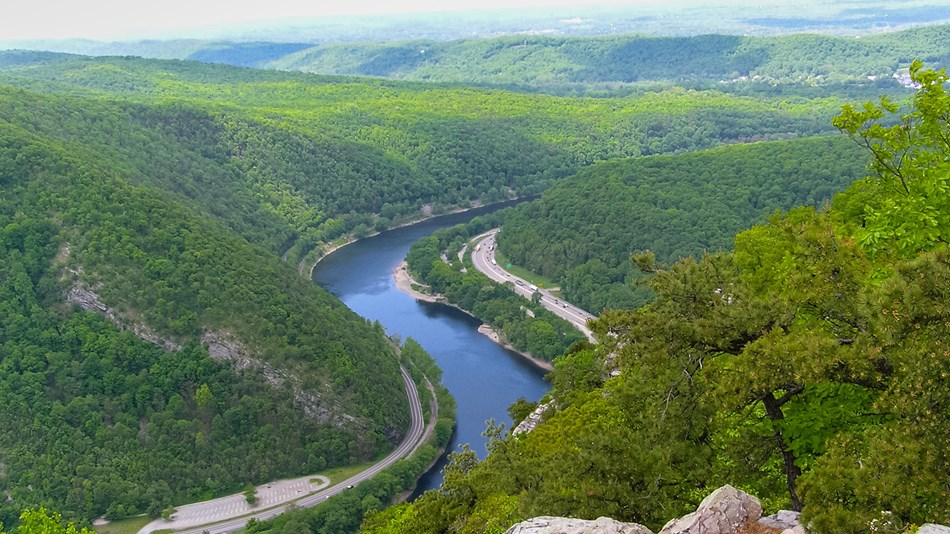 The famed Appalachian trail runs through the preserve and the middle section of the Delaware which flows for 40 miles is largest free-flowing river in the lower 48 states.  If you have ever wanted to try river paddling, this is a good one for the entire family.
Paddle board enthusiasts can enjoy a relaxing paddle boarding session downstream as they take in the magnificent scenery of the Water Gap and then catch one of the free shuttles that the Park Service runs on weekends for you and your paddle board.
Rent your hard paddle board at Edge of the Woods Outfitters.
Paddle boarding Ocean City Beach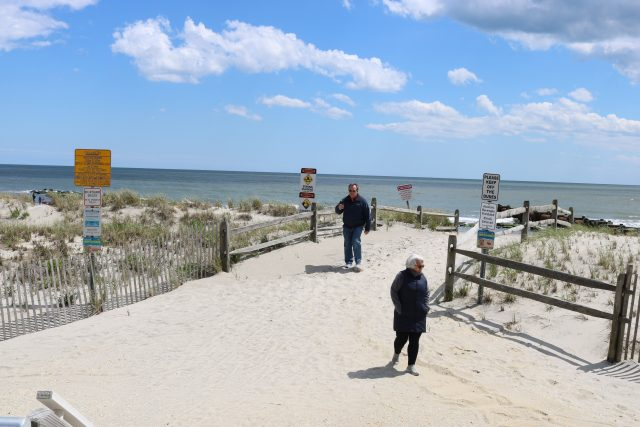 Offering up 8 miles of pristine white sand, Ocean City is one of America's favorite resort towns.  Long known as a family resort town, Ocean City has outlawed alcohol sales within its city limits since its founding in 1879.  
The area offers a nice variety of paddle boarding options.  On one side of the peninsula that the city sits on, beginners can paddle board the bay which is protected and quite calm.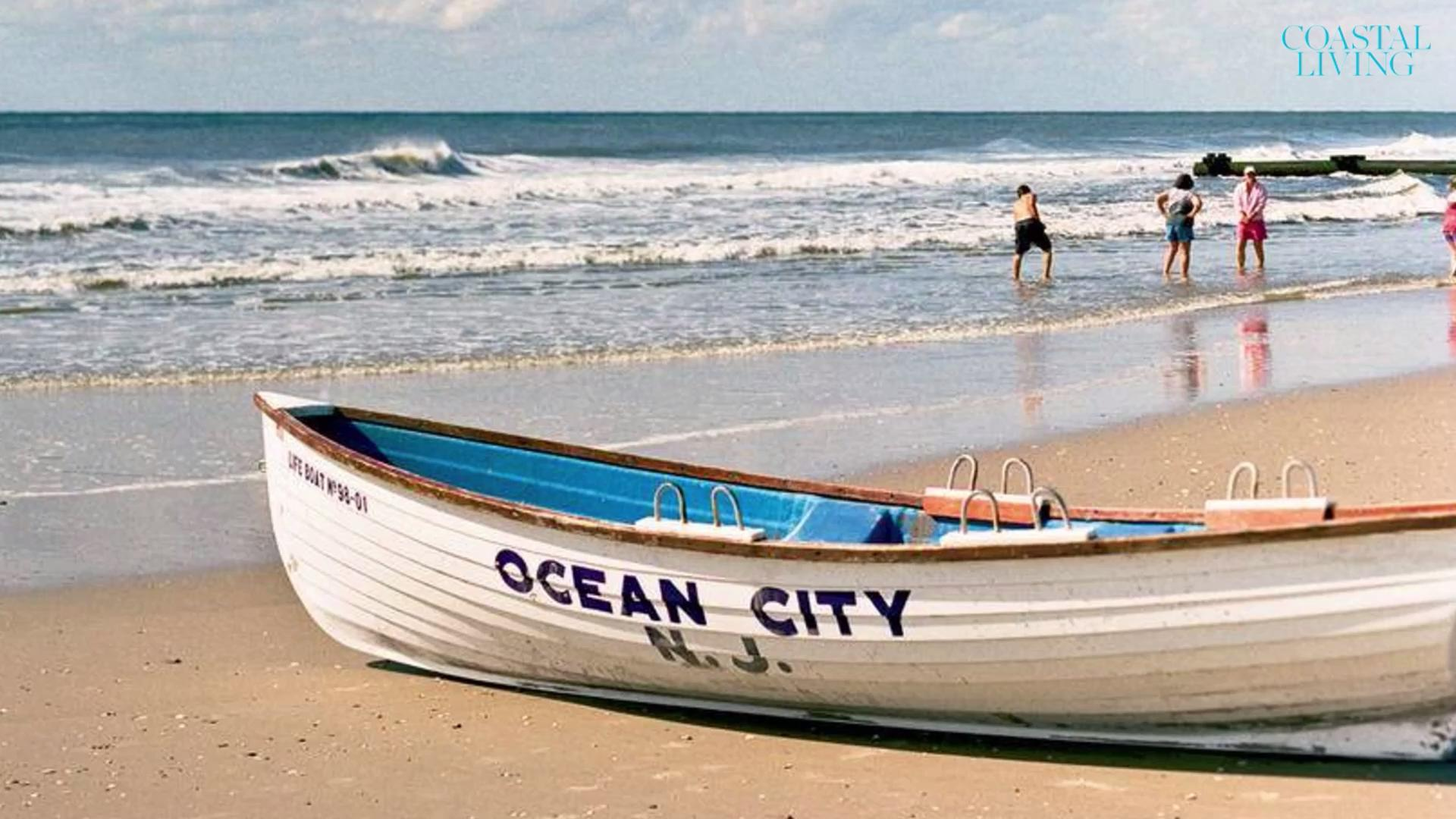 There is also a plethora of wildlife to take in when you paddle board the salt marshes of Great Egg Harbor Bay. There are 67 species of fish, an average of over 12,000 waterfowl and, of course, you have large, magnificent birds like egrets and herons.
On the beach side, more experienced paddle boarders can try their hand at surfing SUPs as the waves are impressive.  Ocean City is ranked the number 4 surf town in the U.S. by surfer.com. That puts it ahead of such perennial California favorites as: Huntington Beach, San Clemente, and Ventura. 
Riding waves typically requires a shorter board much as it does with a surf board. Typically hard SUPs make it easier to catch waves than inflatable SUPs.
Rent your Glide stand up paddle boards at DAKS Kayaks & Paddleboards. 
Paddle boards on the Wallkill River 
The Wallkill is one of those rare rivers like the Nile and the Rhine that flows northward.  Paddle boarding the Wallkill is to experience its great diversity of habitats from gorgeous floodplain forests to wet meadows and under tall rock cliffs.
The river winds through Wallkill River National Wildlife Refuge, Franklin Pond, and along other New Jersey parks.  The Refuge has over 40 mammal species, 225 bird species and a large array of reptiles and amphibians including several that Federal and States list as rare and endangered species.
There is also an abundance of butterflies and dragonflies to see on the journey north.  Make sure to talk to the refuge office before heading out on your stand up paddle boards as the water level fluctuates greatly.  
Try Flatwater Paddle Co. for your paddle board rental. 
Stand up paddle board Pompton Lakes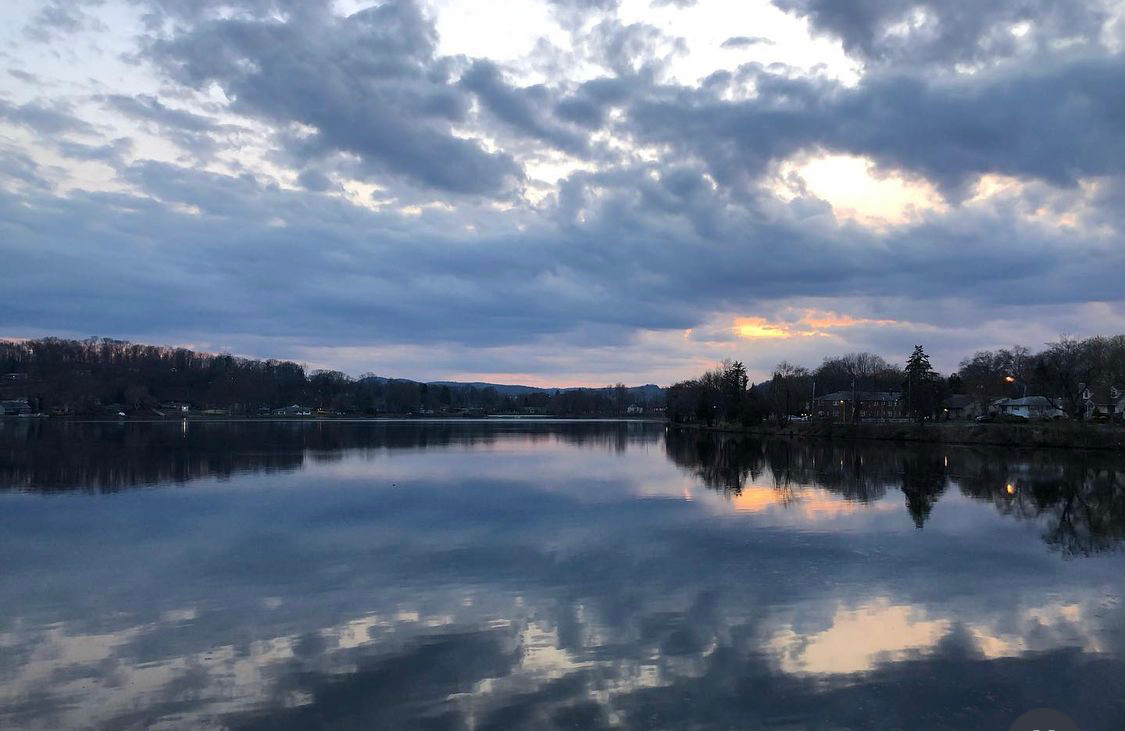 Tucked in between the two central New Jersey towns of Pompton Lakes and Wayne Township, this scenic lake was formed back in 1908 by damming a section of the Ramapo River. The surroundings are quite natural and lush.
The 175 acre lake area is part of the 9.6-acre Terhune Memorial Park. Pompton Lakes actually has two recreational lakes and three rivers. From your stand up paddleboard, you are likely to see a variety of birds, fish, and other wildlife.
The lake is a popular location for all types watersports, its convenient boat launch is located right below the parking lot and can be accessed from Terhune Drive in Wayne.
Flatwater Paddle Co. is also a good spot to rent a Glide stand up paddle board for your Pompton Lakes tour.
Hard or inflatable paddle boards on the Passaic River 
The Passaic River is roughly 80 miles long. It starts in northern New Jersey and follows a meandering, circuitous route. If you enter at Two Bridges Road in Lincoln Park you will find a section of the Passaic that is bordered on both side by The Great Piece Meadows wildlife preserve which is one of the best areas to see hawks, heron, swans, turtles, fox, and deer in their natural habitat. 
We highly recommend this section in the autumn when you will have an amazing backdrop of fall colors. Since the river is long and winding, you will get unique views of developed and metropolitan areas as well as the best that nature has to offer.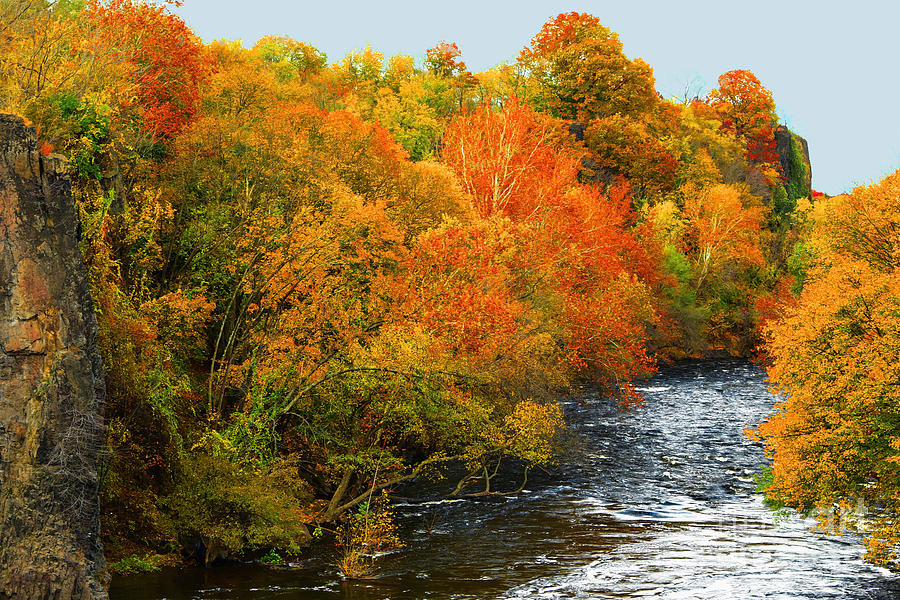 The river had gone from a majestic waterway to a polluted one after a century of industrialization.  Thankfully, nature is resilient and there have been two major cleanups which have made the Passaic cleaner than it has been in decades.  
Both Urban and Flatwater Paddle that we mentioned previously are good spots to rent your hard boards for touring the Passaic.  Or bring your inflatable SUP.
Hard boards on Lake Hopatcong 
We would be remiss if we didn't include the largest freshwater lake in New Jersey with fifty miles of shoreline and covering 2,560 acres.
There are many impressive homes that line the lake and there can we quite a bit of boat traffic on summer weekends so visiting the lake midweek is advised. 
Windy conditions can make your SUP experience more intense than you had planned on so it's worth checking windfinder.com before you head out.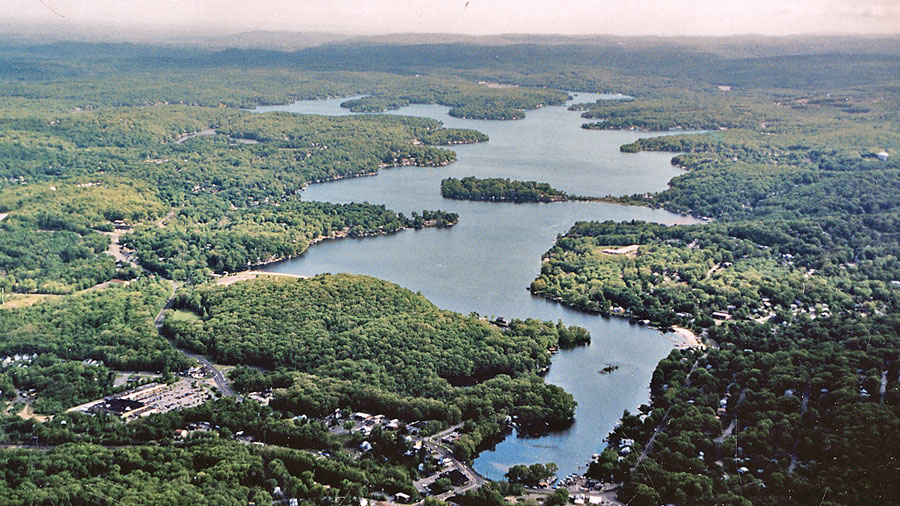 There are several islands and coves to explore and when you are done paddling, you can enjoy some of the only lakeside bars and restaurants in the state. 
Rent your stand up paddle board at the Lake View Marina.
Conclusion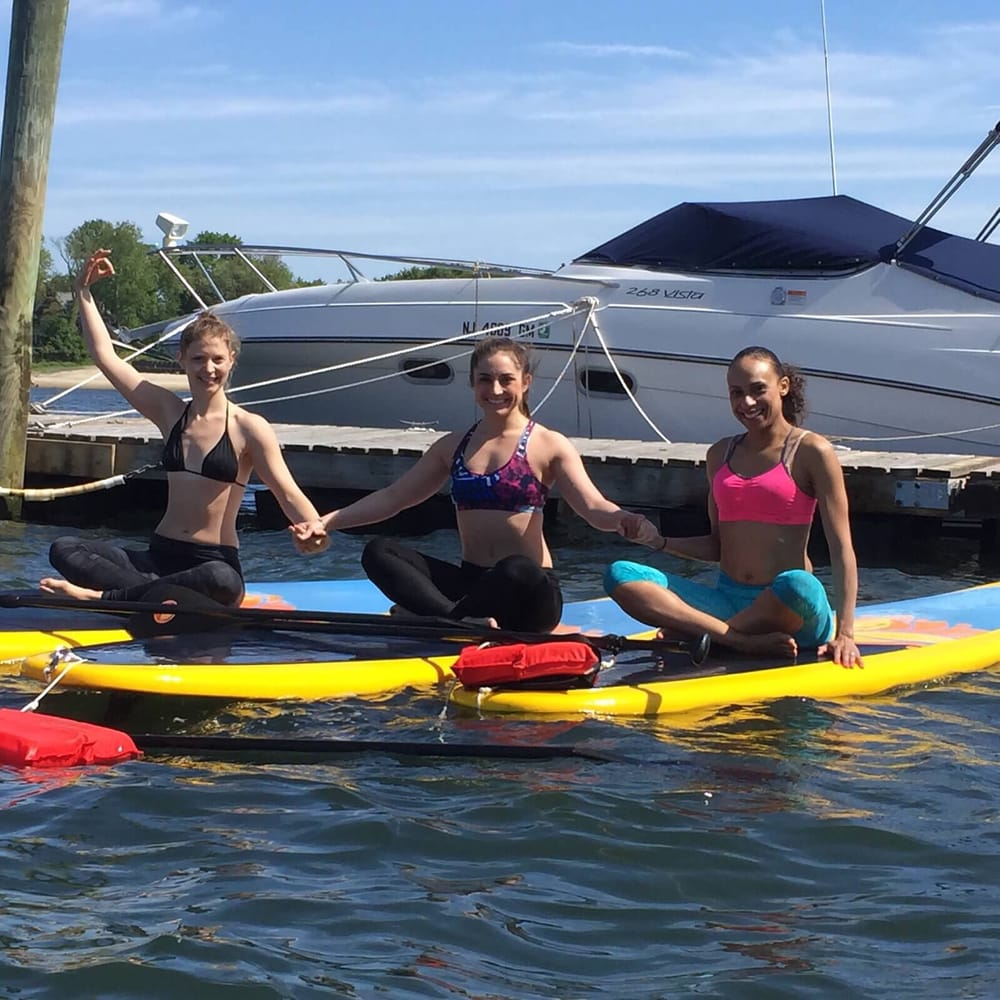 Forget any preconceived notions that you may have about New Jersey.  They call it the Garden State for good reason, and you are sure to appreciate its many stand up paddle board friendly lakes, beaches, and rivers.  
For a state with such a high population, you will be surprised how remote you will feel when you escape to one of its secluded waterways.
If you don't want to rent paddle boards anymore, then check out our inflatable paddle boards! 
Related Topics
The Ultimate Guide On Finding Places to Paddle Board Near You
Improving Fitness on Paddle Board
Stand Up Paddle Boarding in New York
Hard VS Inflatable Paddle Board