Can you fish on inflatable paddle boards?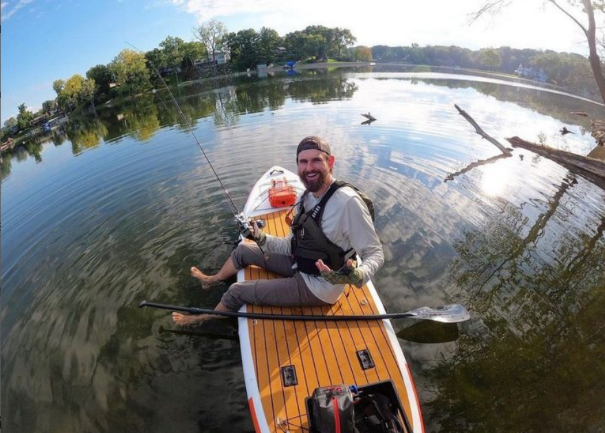 An inflatable sup can make an excellent board for paddle board fishing. With many inflatable fishing paddle boards on the market, you have a lot to choose from. Some will even fo sup fishing from non-fishing inflatable paddle boards although they will then lack the fishing rod holders. We recommend not using an inflatable paddle board for sup fishing if it has less than 4 layers of PVC construction and has a weight capacity of 450 lbs or less.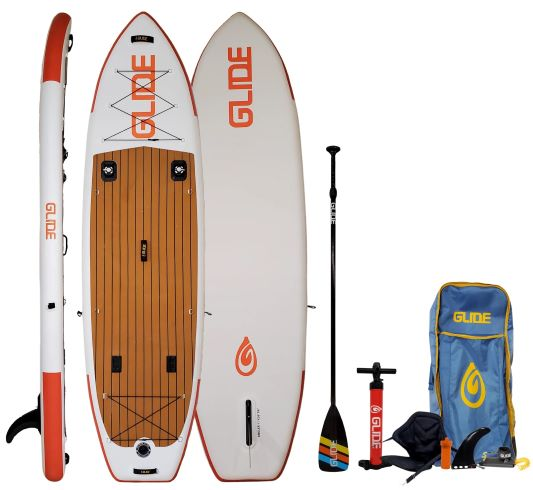 To get the best fishing experience use a fishing sup board.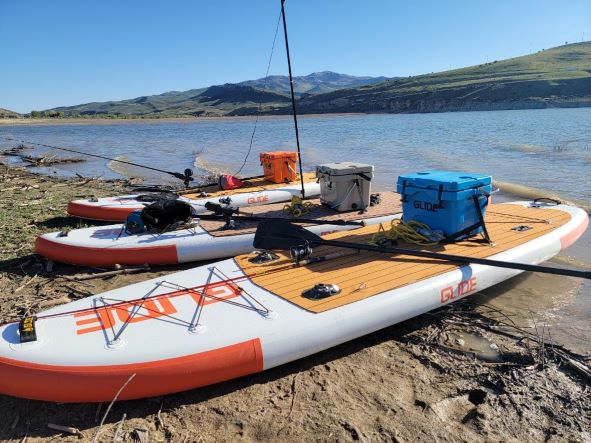 The Glide O2 Angler fishing sup board would be in our lineup. You will want to look for a fishing sup that is longer than 10 ft, has a flat bottom, and has the gear storage you need for all your fishing gear. A wider board will also let you have a more stable platform for reeling in larger fish, as well as for casting such as doing fly fishing.
Fishing sups generally include fishing rod holders, extra d rings for your fishing setup, and tie-down points for coolers, some even include a kayak seat.
A sup fishing board is more versatile than fishing kayaks.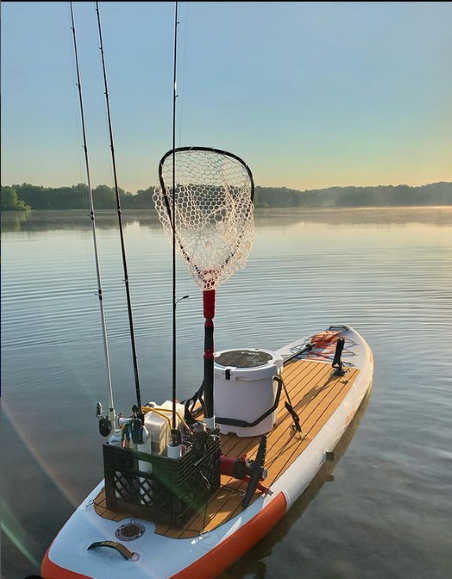 An inflatable fishing sup will give you more storage space for all your fishing gear over fishing kayaks. It will also put you in a better position to do site fishing as well as casting. Catching fish on a fishing stand up paddle board will oftentimes be much more successful over traditional fishing or from fishing kayaks.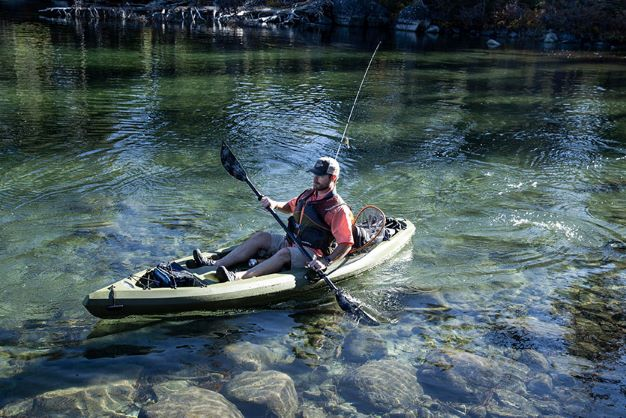 Not all fishing sups are created equal and may not be well suited for your fishing style. Especially if you are going to be sup fly fishing, you will definitely want a wide board like the Glide O2 Angler.
If you are using fish finders then either a fishing sup board with extra d rings or deck mounts that are compatible with scotty mounts should be on your want list.
The best fishing paddle boards will have these features.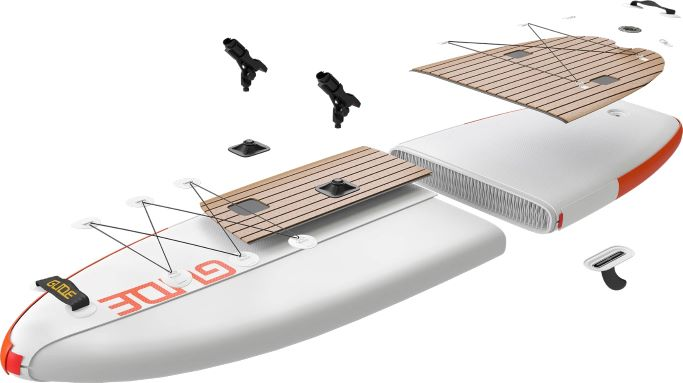 A flat bottom, removable center fin and be over 10 ft long. They will be a wide board, constructed from a quadruple layer of PVC with a weight capacity of 450 lbs or greater. The fishing paddle board should have front and rear storage space, plenty of d rings, and deck mounts that are compatible with scotty mounts.
They should include rod holders, a leash, and a carry bag as well as a pump. Paddle boarding the isup should also be fun and one that you would only use on a fishing trip. Hopefully, the fishing sup will also have room for other fishing accessories so your fishing adventures can be epic.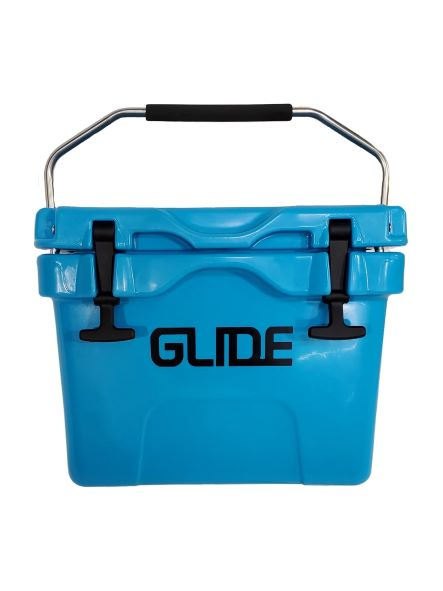 For more on the Glide O2 Angler check our blog or this article. Our blog will also have fishing tips for you or you can start with this one.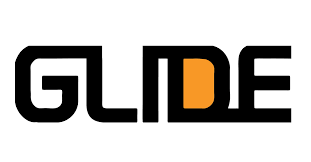 No matter what brand or style you use for paddle board fishing we at Glide hope you have been able to get your favorite fishing spots this season and have had a great fishing adventure. Don't forget your fishing license and personal flotation device along with sun protection and tackle box. Have fun and let us know about your latest fishing outing or favorite outing at #glidesup on Instagram.