Fishing sup package.
Glide Angler Fishing paddle board package.
The Glide Angler fishing paddle board is the best of 2022 fishing paddle boards. And is offered in a complete fishing paddle board package, with a weight capacity not found in most fishing paddle boards. Let's dive into the Glide Angler fishing paddle board and what is included.
Glide Angler Fishing paddle board design.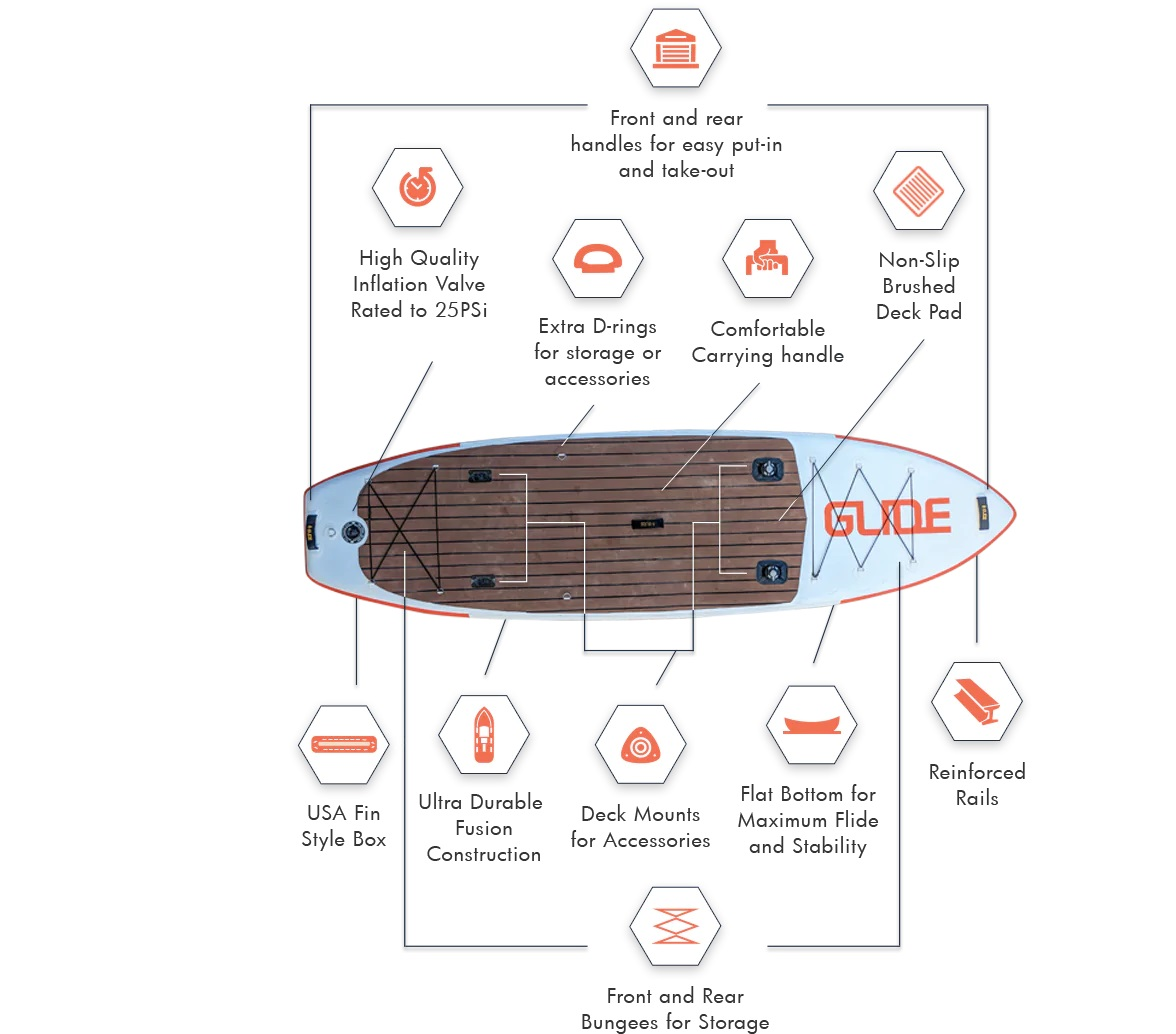 The Glide Angler fishing paddle board was designed by combining the knowledge of industry professionals from professional paddlers to professional anglers resulting in the best fishing paddle board.
The fishing sups have an impressive length of 11 feet with the fishing sup being a wider board at 36 inches. The fishing sup board has a flat bottom with a removable center fin, this creates the most stable platform for your fishing adventure. From standard sup fishing, fly fishing or heading offshore in hopes of catching fish on an epic fishing trip. The deck pad is durable and easy to clean, with gear storage options on the front of the fishing sup as well as the rear of the fishing paddle board. Custom practical gear rack have been added by our customers.
The fishing paddle board also has gear mounts that are scotty mount compatible. In addition to the gear mounts, the fishing sup has a generous amount of d rings that can host a fish stalker aka fish finder with a sand spear sheath on either side of the board.
The fishing paddle board has a maximum carrying capacity of 500 lbs, helping earn its place as one of the best fishing sups. It allows you to catch monster fish and bring all your fishing gear and whatever gear you may want to bring sup fishing. The great fishing paddle board also has enough space to bring the family dog or kids along with you on your fishing trip.
The Glide Angler Fishing paddle board specs.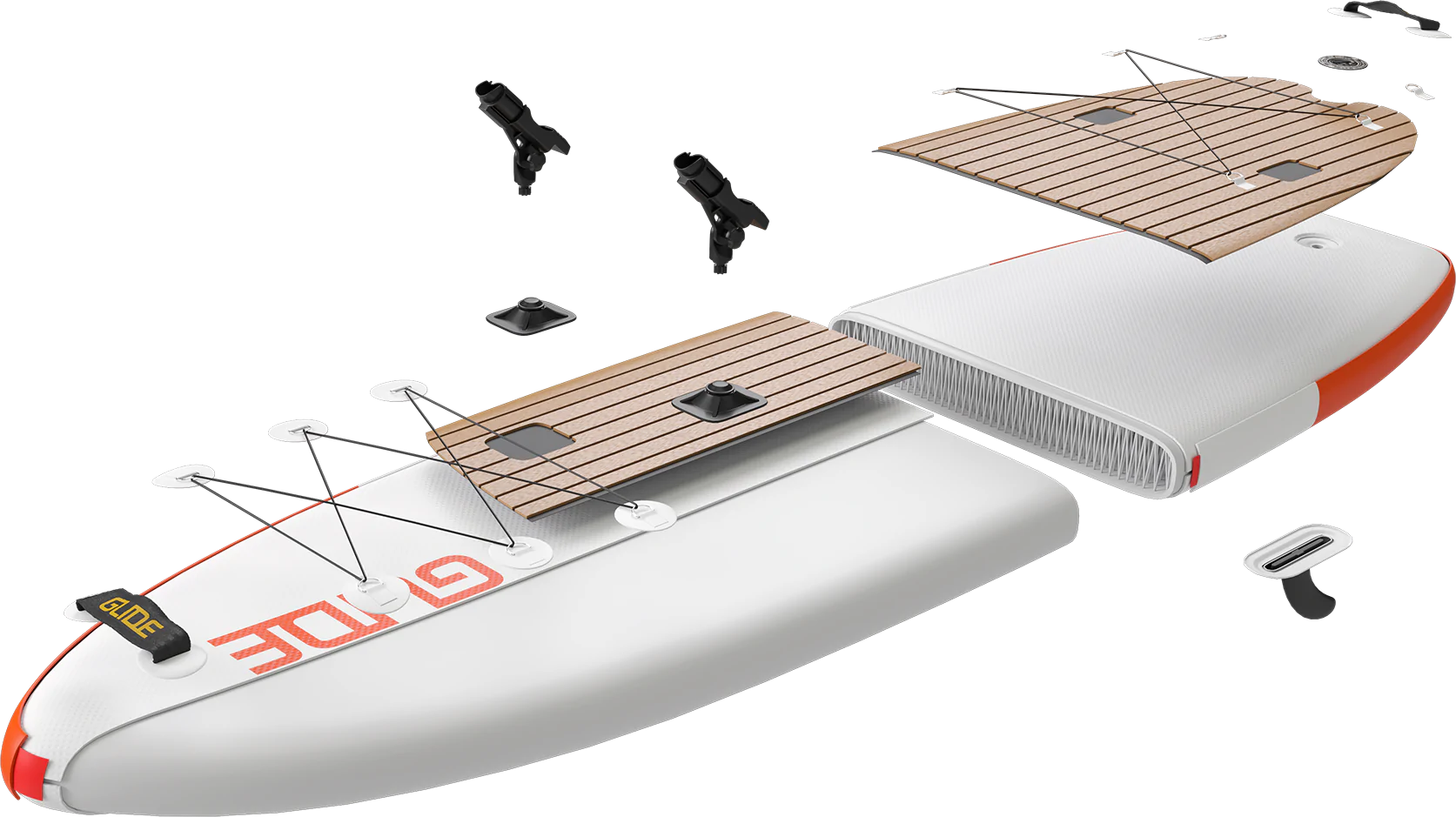 The fishing paddle board has a length of 11 feet.
The fishing sup has a width of 36 inches.
Glide Angler fishing boards weigh in at 25 lbs
The fishing paddle board has a board thickness of 6 inches.
And the inflatable fishing sup has a tail width of 18 inches.
What is included with the Glide Angler fishing paddle board?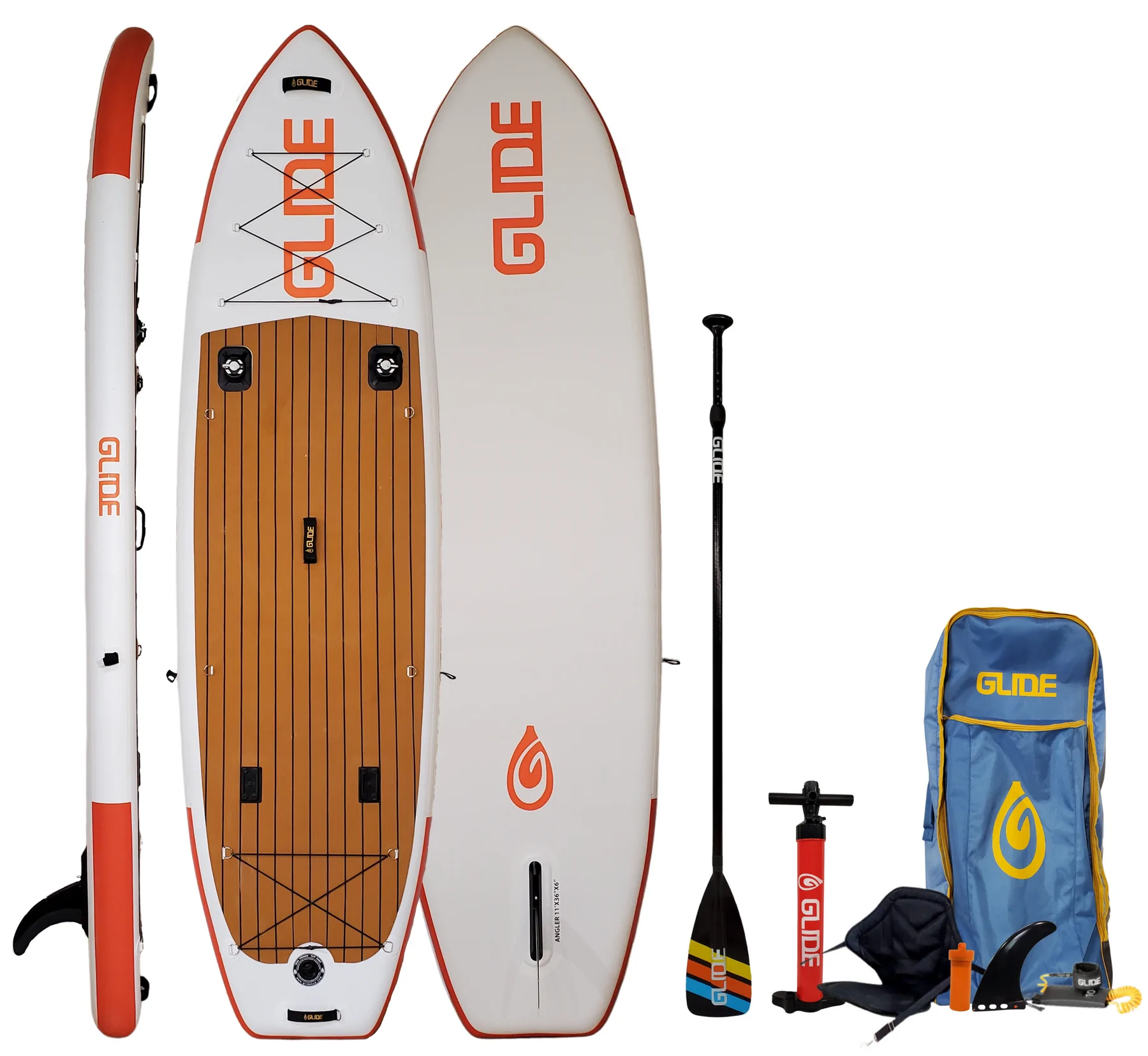 Backpack with rolling wheels for easy travel
Adjustable Paddle
2 Fishing Rod Holders
Leash
High-capacity SUP pump with high-pressure pump technology.
Fin
Repair Kit
Kayak Seat
carry Strap
What accessories can I get for the fishing paddle board?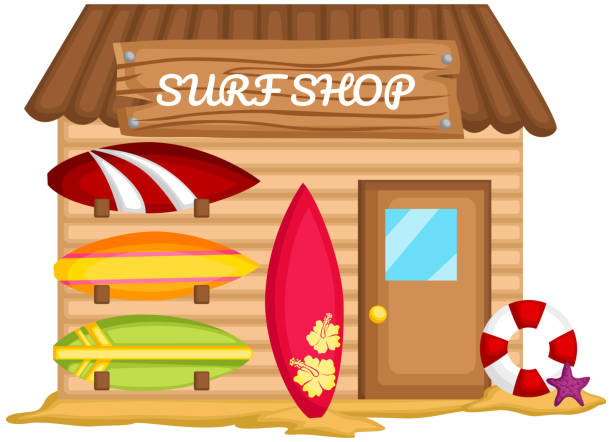 Glide offers many premium accessories for the fishing board. As with all of our paddle board our accessories are made with the best materials you can find with an attention to detail ensuring longevity and reliability. As can be found in the many fishing paddle board reviews.
Glide offers a fish cooler box that comes in multiple colors, it also doubles as a seat for the fishing sup. this cooler is built with, heavy-duty/stay-dry, and will keep your food & drinks colder, and longer while holding up to 15 cans with 5 pounds of ice. The cooler is equipped with a heavy-duty stainless steel handle that locks upright for easy one-handed carrying, a quick drain water release valve, molded tie-down slots/cooler mount, and non-slip feet to keep your cooler in place. Included are the straps to tie down to the board. The specs for this cooler are 16"L x 13"W x 13"H. making this the perfect cooler box to take sup fishing.
We also have a great anchor pole that is invaluable when sup fishing. The anchor pole has an easy-to-grip comfortable handle that can be used as a push pole as well as an anchor pole. The anchor pole is also usable on any Glide paddle board, as an anchor by attaching the included rope and carabiners to any Glide board. If you are sup fishing then this is a great addition to any fishing paddle board.
An electric pump, no better way to get your fishing sup on the water fast so you can hit your favorite fishing spot in no time. This Electric Pump is a 12-Volt, high-pressure Auto Electric Pump that inflates your iSUP in less than 10 minutes. It features both an inflation and a deflation port and inflates up to 20 PSI. This pump is great for use on Inflatable Stand-Up Paddle Boards, and Inflatable docks. It easily fits in the top pocket of our new 2022 Paddle Board bags.
To use, just set the electronic pressure gauge to your desired PSI (15psi recommended) and press start; once that PSI is reached, it will automatically stop and you can enjoy the ride, hassle-free!
The electric pump will work perfectly with any of Glide's inflatable paddle boards.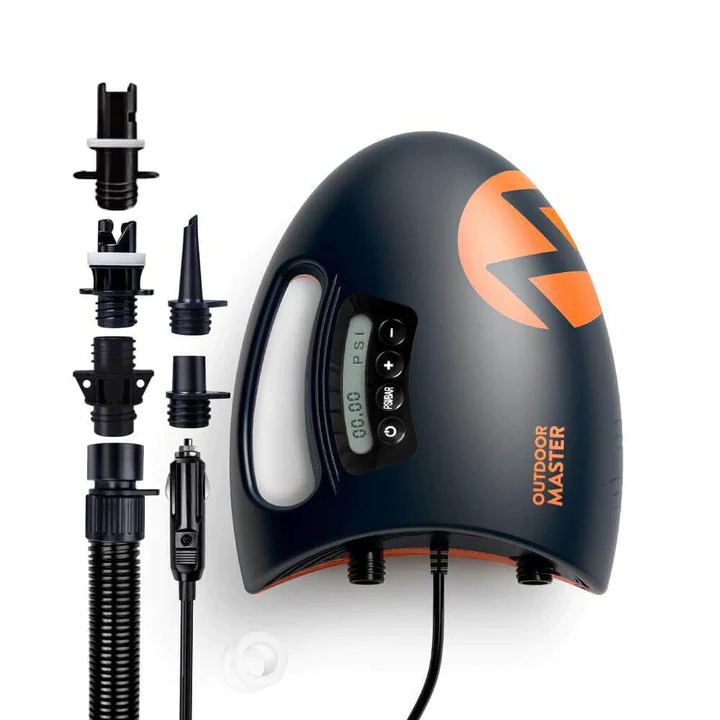 Glide Battery Pack for our Electric pump.
Sure an electric pump is an ideal way to get your fishing paddle board up and going. Although who wants to be tied down to an electric outlet or their vehicle's power source? With the battery pack and electric pump, you can inflate your fishing paddle board anywhere. Paddle board fishing is supposed to be fun and relaxing so don't forget to pick up a battery pack and electric pump.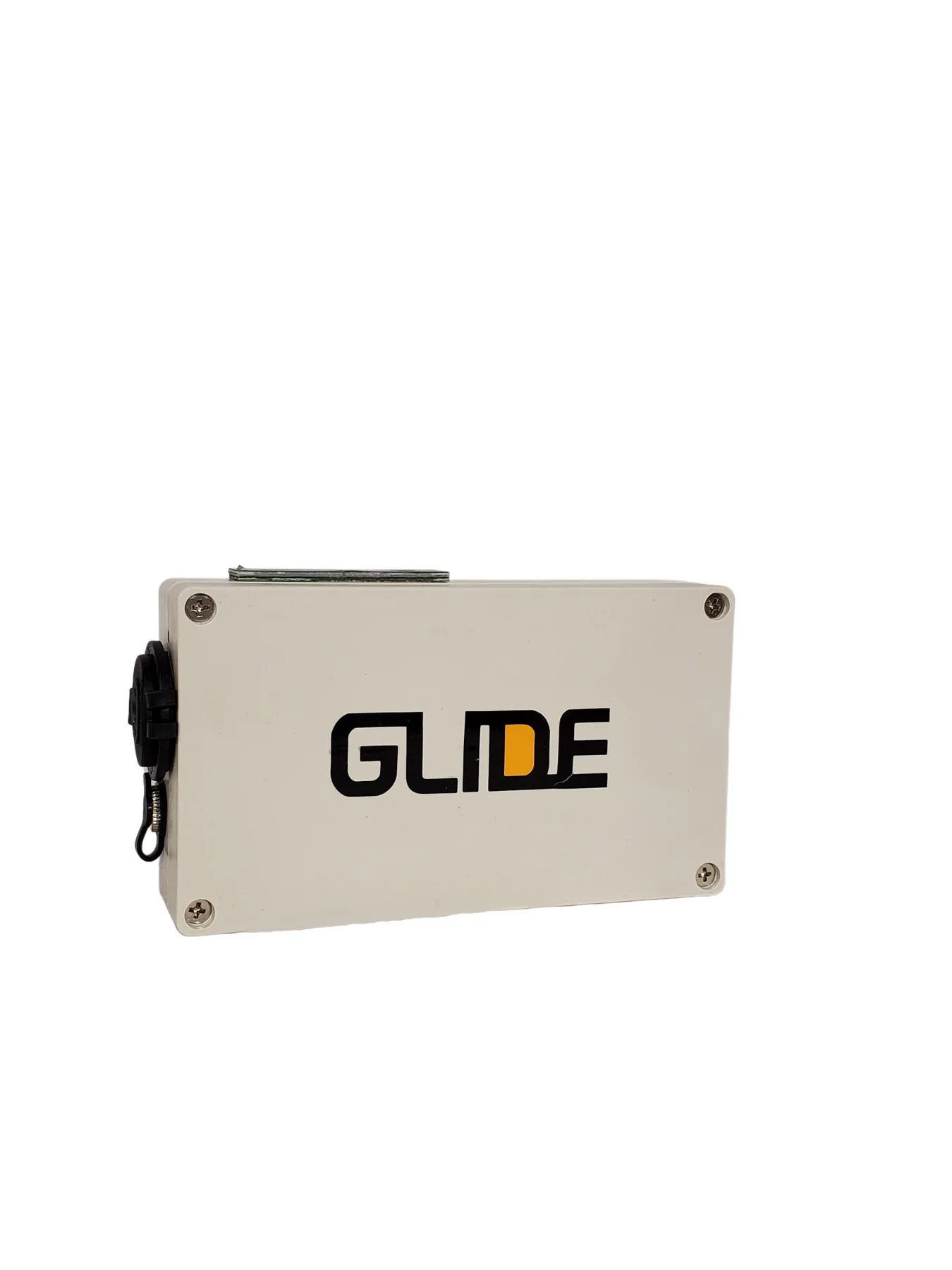 Glide also offers many other accessories that work with any Glide inflatable paddle board as well as the best inflatable fishing paddle board the Glide Angler. So if you are wanting to get on the water and do some sup fishing why not pick up one of the best paddle boards for fishing?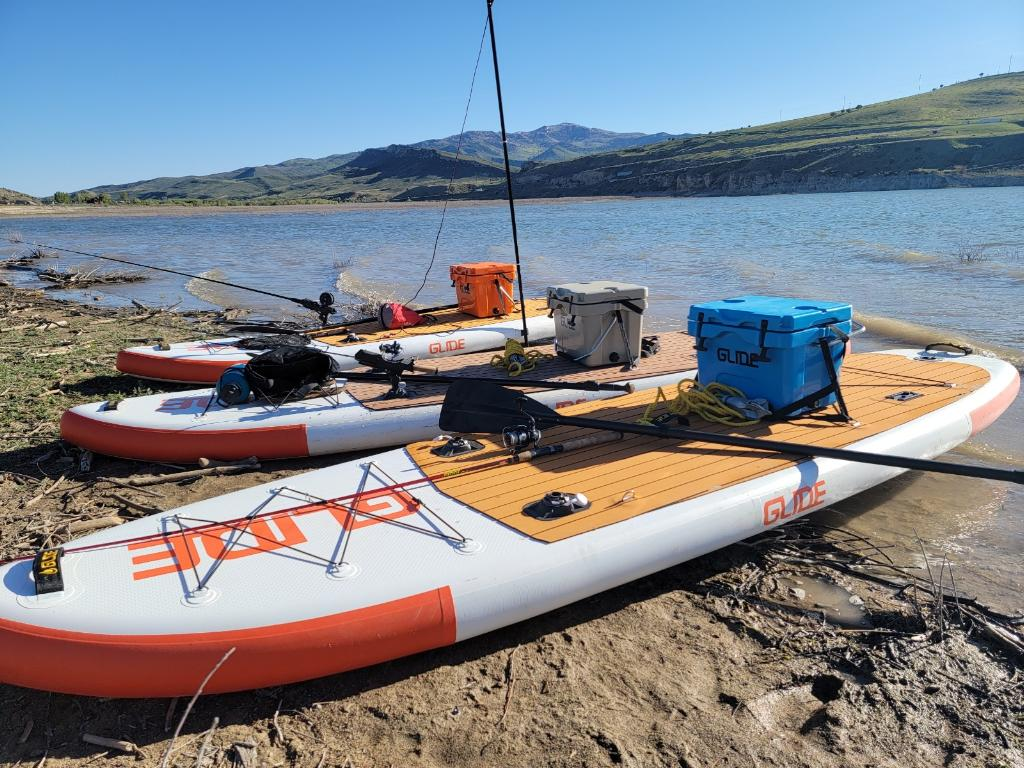 Where were you sup fishing recently? Let us know at #glidesup on Instagram. No matter what fishing stand up paddle board we hope you had a good haul. Take care and have fun paddle board fishing! The Glide Angler can be purchased here and more info on the fishing paddle board can be seen here.