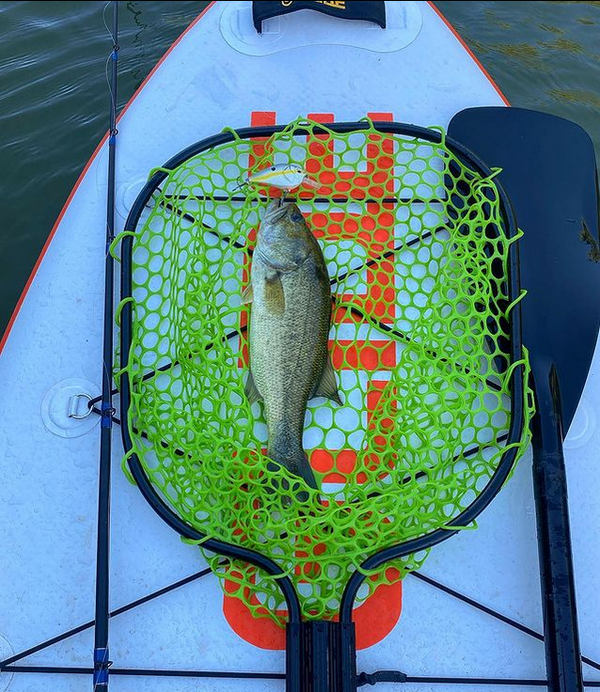 Is a paddle board good for fishing?
A paddle board is great for fishing. It offers many benefits over shore fishing or kayak fishing. And while any paddle board can be used for fishing, you will get the best results from a dedicated fishing paddleboard.
What are some of the benefits to paddle board fishing?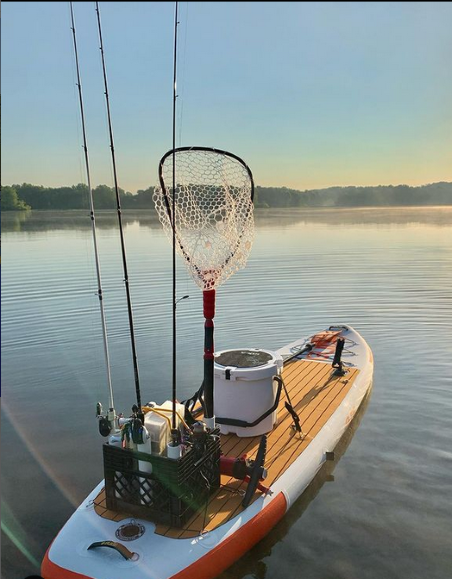 A fishing paddle board like the Glide O2 Angler will allow you to get into hidden and shallow coves easier, with the removable center fin and a flat bottom. A fishing sup board will also allow you a better view of the world around you, as well as the fish you are looking for. giving a huge advantage when sight fishing over what you could get in a fishing kayak.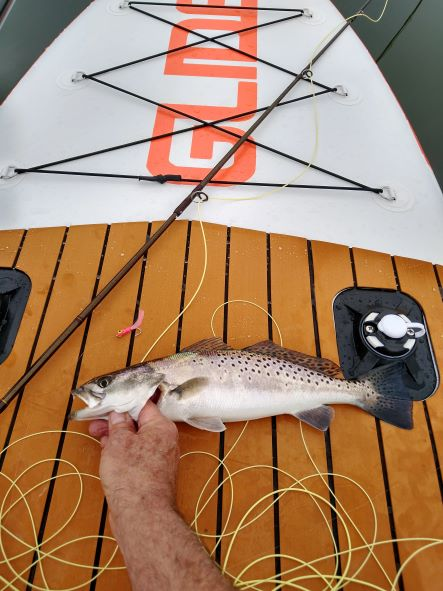 Most fishing paddle boards are great for a fishing adventure. Although not all are great for fly fishing. The Glide O2 Angler has been voted the best paddle board for fishing and as a fly fishing sup board.
What to look for in a fishing paddle board.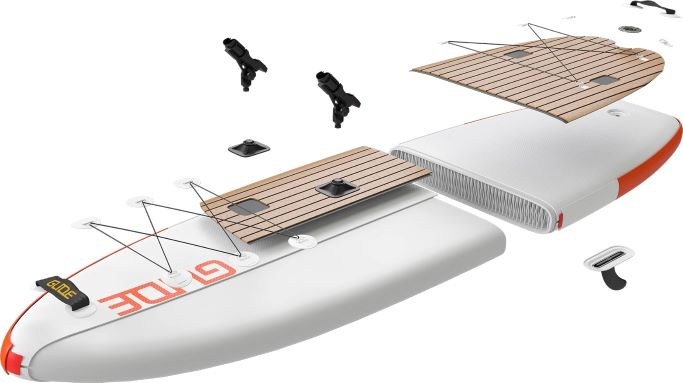 One of the most important things to look for in a fishing paddle board is the weight capacity. A lower weight capacity will result in you possibly needing to leave some fishing gear behind, and being unable to bring home larger fish. Yourself, a good cooler and ice will also need to be factored into the weight capacity of the inflatable paddleboard, we would recommend skipping over any fishing paddleboard with a weight capacity of 450 lbs or less.
A durable and easy-to-clean deck pad is also something you will want the dedicated fishing sup to have, As well as cargo bungee areas on the front and rear of the paddle board.
Gear mounts are the next thing to look for, your board should have 4 gear mounts with a recommended two being dedicated as fishing rod holders.
D rings are also important to have on fishing sups, this combination will allow you to bring all your fishing accessories, gear, and even a fury friend while still having space and weight capacity left over for fish.
About the best fishing paddle boards.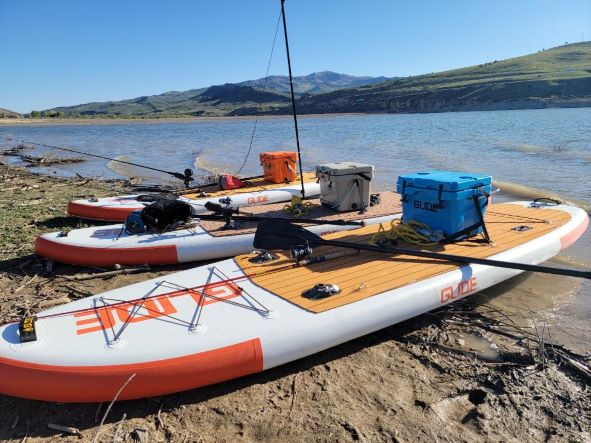 The Glide O2 Angler, best paddle boards for fishing have the following stats.
Board length is 11 ft.
Board width is 36".
Weight capacity is 500 lbs.
Removable center fin housed in a US-Style fin box for easy customization.
Has front and rear storage.
4 deck mounts that are scotty mount compatible.
Includes two fishing rod holders that are compatible with normal fishing rods as well as fly fishing rods.
Glide O2 Angler sup fishing paddle board package includes the following.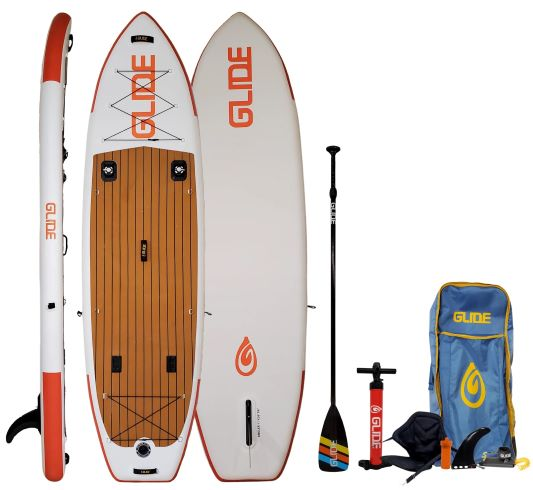 Backpack with rolling wheels for easy travel
Adjustable Paddle
Two Rod Holders
Leash
High-capacity SUP pump, the high-pressure pump will get you on the water faster!
Fin
Repair Kit
Kayak Seat (fishing kayaks have nothing on a fishing paddle board)
Carry Strap
For more on the glide O2 Angler or to purchase one go here.
The best fishing paddle boards also come with the best customer service in the industry.
Tell us about your favorite fishing hole!
Let is know at #glidesup about your latest fishing adventures, and if you are using a fishing isup or a solid fishing board.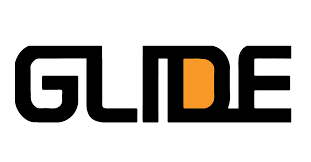 No matter your fishing style, we know that fishing enthusiasts will love what the Glide O2 Angler inflatable paddle board offers. And will have the best fishing trip ever when on a Glide Angler no matter their fishing setup. Two great articles with sup fishing tips can be found here and here.
No matter if you are using a Glide fishing paddle board or other paddle boards we hope you have had some epic sup fishing. Stay safe and have fun going sup fishing.