The Joys Of Hiking To Remote Waterways With Your iSUP!
There's something quite magical about discovering a hidden oasis amidst nature, especially when you're equipped with nothing more than your inflatable stand-up paddleboard (iSUP) and an adventurous spirit. The combined thrill of hiking and paddleboarding to remote waterways is an experience that resonates deeply with those seeking a connection with nature and a dose of adrenaline. Let's dive into this exciting journey and uncover the joys of such an adventure.
The Best of Both Worlds: Hiking and Paddleboarding.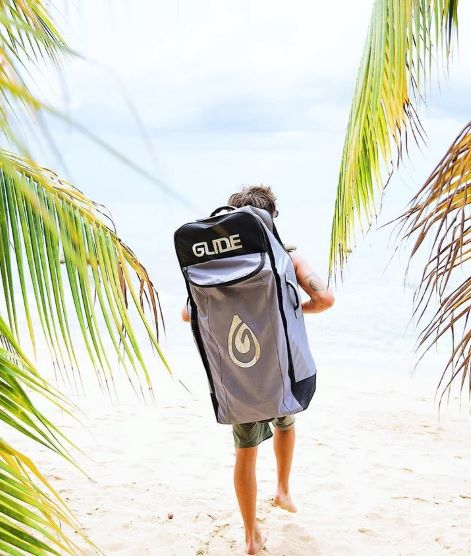 Hiking offers the chance to connect with nature, get fit, and challenge your limits. On the other hand, paddleboarding offers a unique perspective on waterways, an engaging workout, and the serenity of floating. Combine the two, and you've got an unbeatable adventure!
Imagine this: You're traversing dense forests, hiking up hills, and navigating rough terrains, only to arrive at a pristine, untouched waterway. Unrolling your iSUP and gliding through the crystal-clear waters offers a reward that few activities can match.
Why iSUP is Your Best Travel Companion.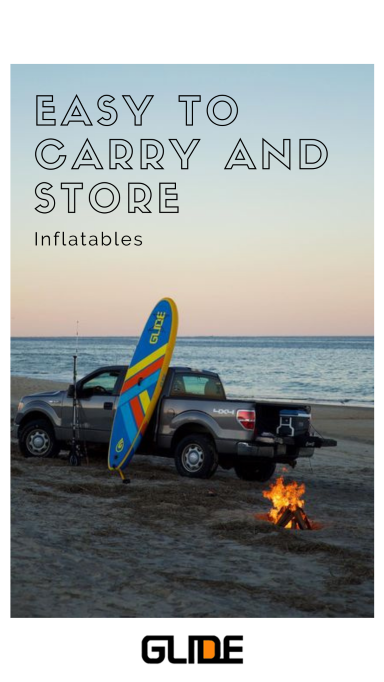 1. Portability: The primary benefit of an iSUP is its portability. Easily deflatable and packable, you can carry it in a backpack without the cumbersome nature of hard-shell boards.
2. Durability: Modern iSUPs are designed to withstand various conditions, be it rocky shores or shallow streambeds.
3. Versatility: From calm lakes to flowing rivers, an iSUP can handle different water bodies, making it perfect for those unpredictable remote waterways.
An article on hiking and sup camping can be found here.
The Mental and Physical Perks.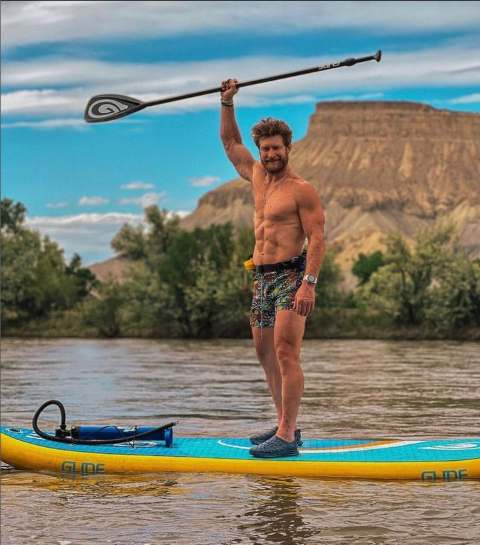 1. Fitness Fusion: Engage different muscle groups! Hiking works your legs, core, and cardiovascular system, while paddleboarding is excellent for your upper body and balance.
2. Mindful Meditation: The repetitive motion of paddling combined with the soothing sound of water can be a meditative experience. It allows you to immerse in the present moment and leave behind daily stresses.
3. Sense of Achievement: Reaching a remote waterway by foot and then exploring it on your iSUP brings unparalleled satisfaction. It's not just about the destination but also the journey.
Preparing for Your Adventure.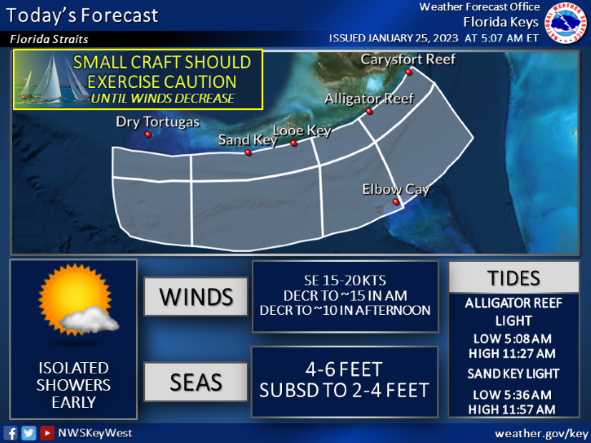 1. Research: Before you head out, research the trail and waterway. This ensures safety and helps you anticipate the challenges and wonders you might encounter.
2. Pack Smart: Along with your iSUP, remember essential gear like a waterproof bag, hydration pack, snacks, first-aid kit, and navigation tools.
3. Respect Nature: Follow the Leave No Trace principles. Preserve the beauty of the remote places you explore so that future adventurers can enjoy them too.
In Conclusion.
Blending the joys of hiking and paddleboarding provides a holistic outdoor experience. Each moment, from the first step on the trail to the final paddle stroke, is filled with discovery, challenges, and immense beauty.
Embarking on a journey to remote waterways with your iSUP is more than just an adventure; it's a celebration of nature, resilience, and the simple joys of life. So, inflate that board, lace up those hiking boots, and dive deep into the wilderness – a world of serenity and thrill awaits!
Tips, Tricks, and Fun Articles await.
As you probably already know we have a complete guide on where to paddle board in every state and are making our way through each state for sup fishing, sup yoga, and viewing wildlife from a sup. Our next project will the the best places in each state to hike into with an isup. Do you have a favorite location you think we should check out? E-mail us the information and it just might make it into the best spots.
Here are a few quick links to help you keep going, don't forget to check our blog out for more tips and expert advice. For wildlife tips check out our blog and this article on Beginners Guide To Bird Watching. And don't forget to read our article on Stand Up Paddle Boarding and Wildlife Encounters. For a complete guide to where to paddle board in every state, this one is for you! The best places to paddle board in the United States a state by state tour of where to paddle board with Glide Paddle Boards.
Or perhaps something international is what you are looking for, then these two articles will help out. Check out the ultimate guide on finding places to paddle board near you for tips and tricks on finding new and exciting places near you! And for international spots Epic Spots Globally To Paddle Board is for you! And check out the Glide O2 Angler and why it makes an incredible platform for birding and wildlife viewing.