Glide the best paddle boards of 2022!
Let's talk about the best inflatable stand-up paddle boards of 2022!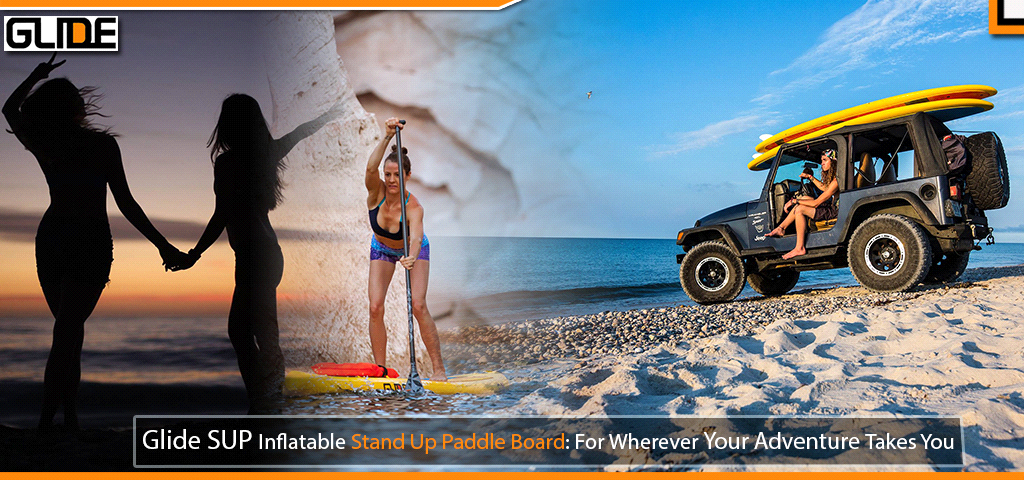 As you probably are aware, we at Glide have been producing the best paddle boards since 2010, we also create the most durable paddle boards on the planet that are also the most eco-friendly. So it should be no surprise that the best inflatable paddle boards also come from Glide. When you buy a Glide paddle board, isup, or hardboard you are getting the following and so much more. Expertly designed and crafted boards by professional white water paddlers and river runners. Boards that are eco-friendly, will last year after year and are financially sound purchases. You will be getting the best paddle boards of 2022. The lightweight board will be a premium board crafted with the highest quality materials. We also incorporate us fin box so that you can easily find fins and not be limited to ordering through us. Premium deck pad on every board. And these premium boards will reflect our love of paddling, showing why we have the best inflatable paddle boards, actually the best stand-up paddle boards as we do not want to forget our hardboard lineup. At this point, I won't go on about everything that allows Glide to make the best inflatable paddle boards. You will get the best paddle boards made, and with that tons of great memories that will last a lifetime.
I will briefly let you know what you won't get with a Glide paddle board. You won't get a board named after Glide from another company, we also will not be passing the cost of the google ads on to you the customer, and you will not be getting a lesser quality isup. You also won't be needing to replace a Glide sup year after year clogging up our landfills and leaving you with memories of disappointment that will haunt you for a lifetime.
Why an isup?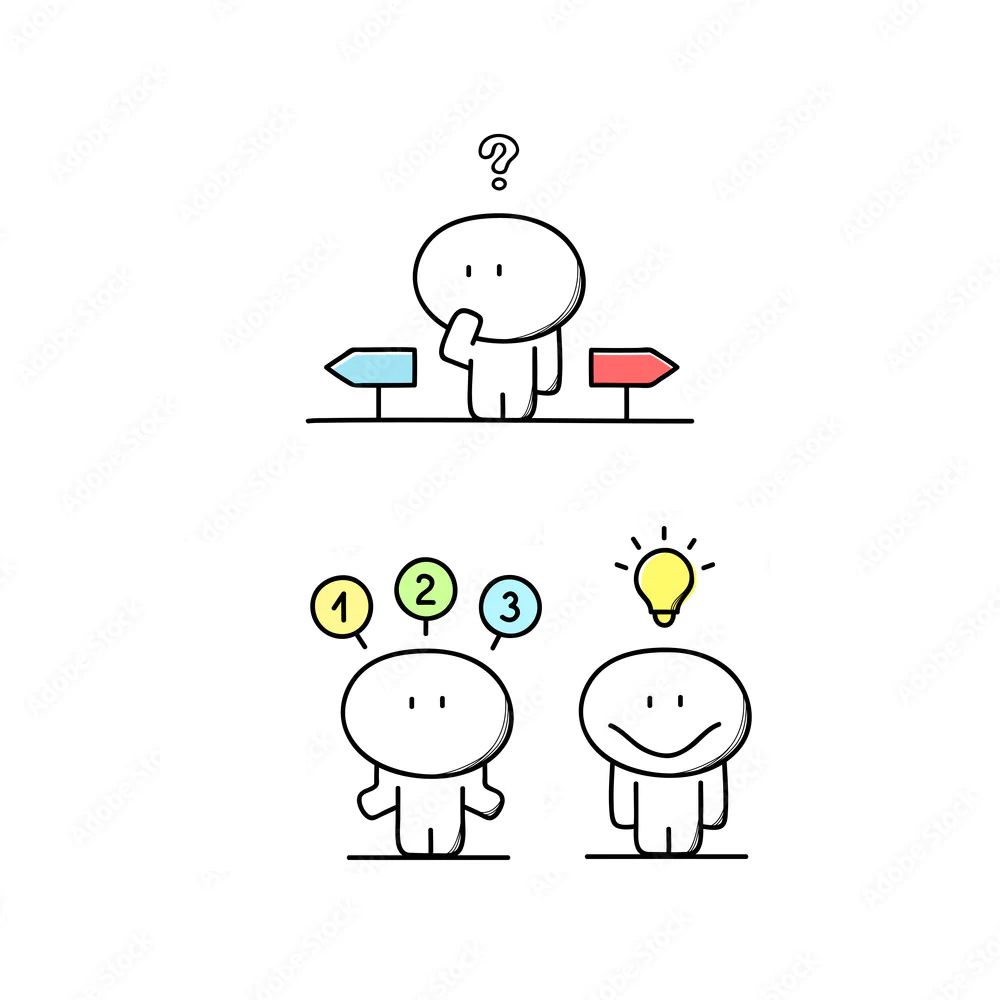 For many people, the reason is simple, convenience and accessibility. Convenience ranges from ease of transport, not needing a vehicle to transport the sup. Allowing those in large cities with sup destinations in the city to skip needing to have a vehicle. They can tow the isup like a suitcase, carry it like a backpack, take public transportation or use a ride-share service, some even bike with their isup. And if you do have a vehicle, they are easy to transport and do not need the addition of a roof rack or a specialty sup holder like the Yakima Supdawg. Storing the isup is also easier for many in apartments, tiny homes, and traditional single-family homes to find room for an isup.

Accessibility comes in many forms, not just the limited few we will go over here. Ride share options are one. Although remote waterways tend to be the leading accessibility reason, to be able to reach remote waters that are miles from the closest road where carrying a hardboard just is not feasible. Taking ferries to remote paddle boarding sites such as Dry Tortugas National Park where you can only reach it by private boat, ferry, or seaplane.
Glides inflatable paddle board list.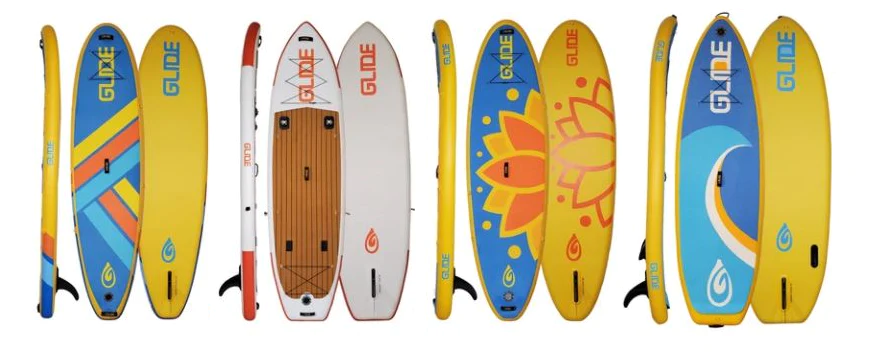 We will discuss each board on this list in more depth later in the article.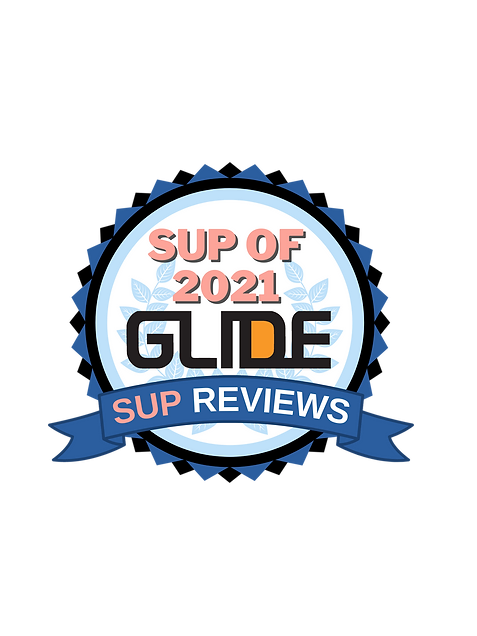 The 02 Retro is the best inflatable paddle board for an all-around inflatable sup.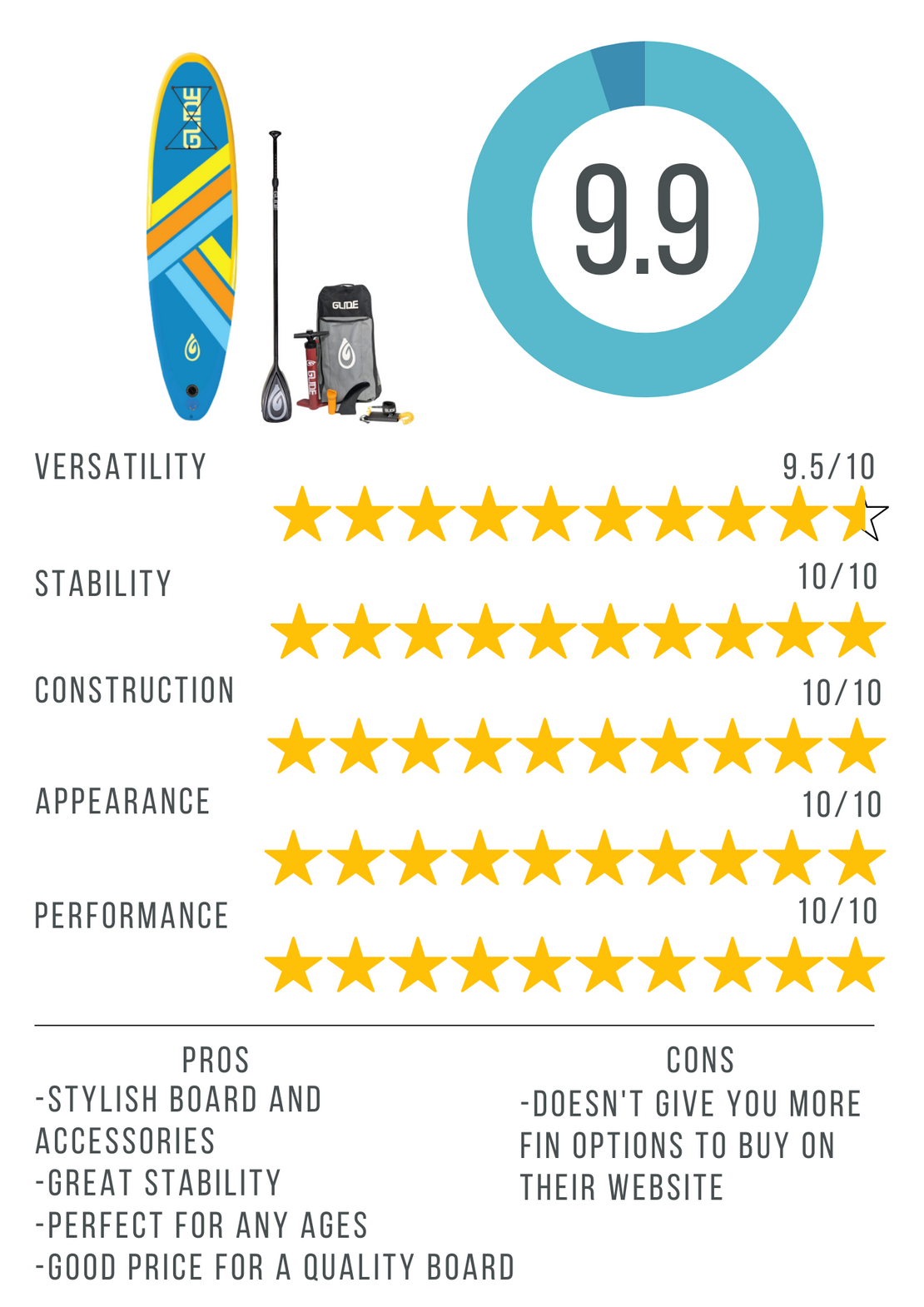 The 02 Angler, is the best inflatable paddle board for sup fishing and so much more.
The o2 Lotus, is the inflatable stand up paddle board version of the original Glide Lotus which revolutionized the sup yoga scene and is the best inflatable paddle board for sup yoga. And more!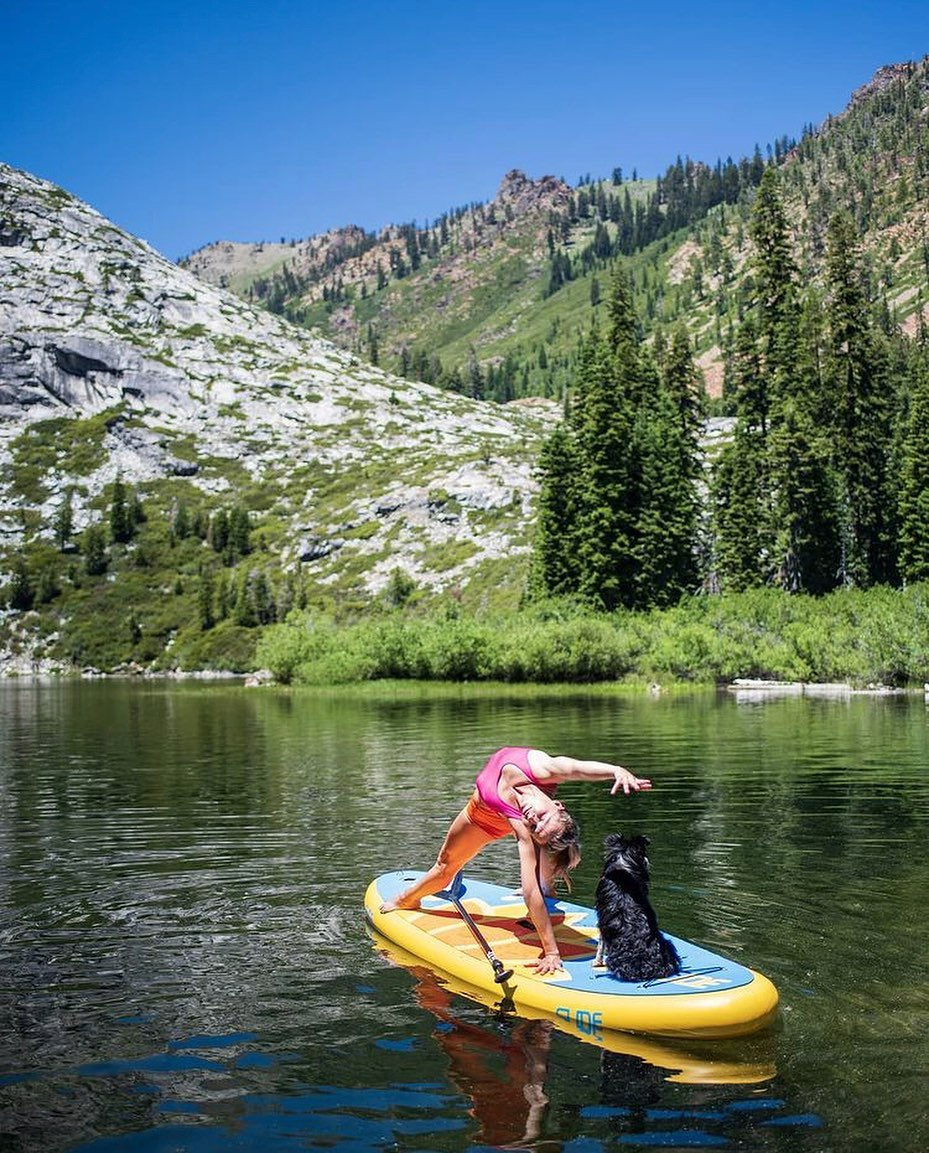 The o2 Lochsa is the best inflatable paddle board for whitewater, rivers or even some flatwater cruising. Named after the Lochsa river running class I, II or II rapids will feel like a dream.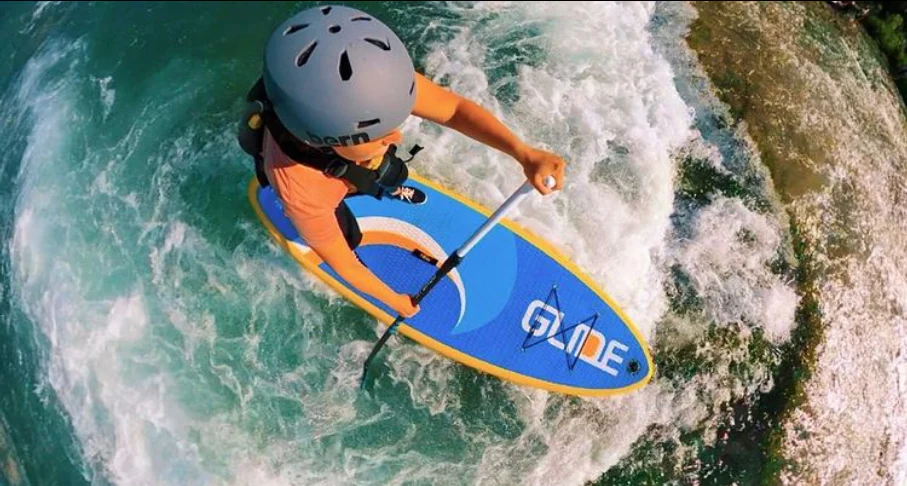 The 02 Quest is the best premium touring isup board and is the best inflatable paddle board for touring. The explorer in you will thank you.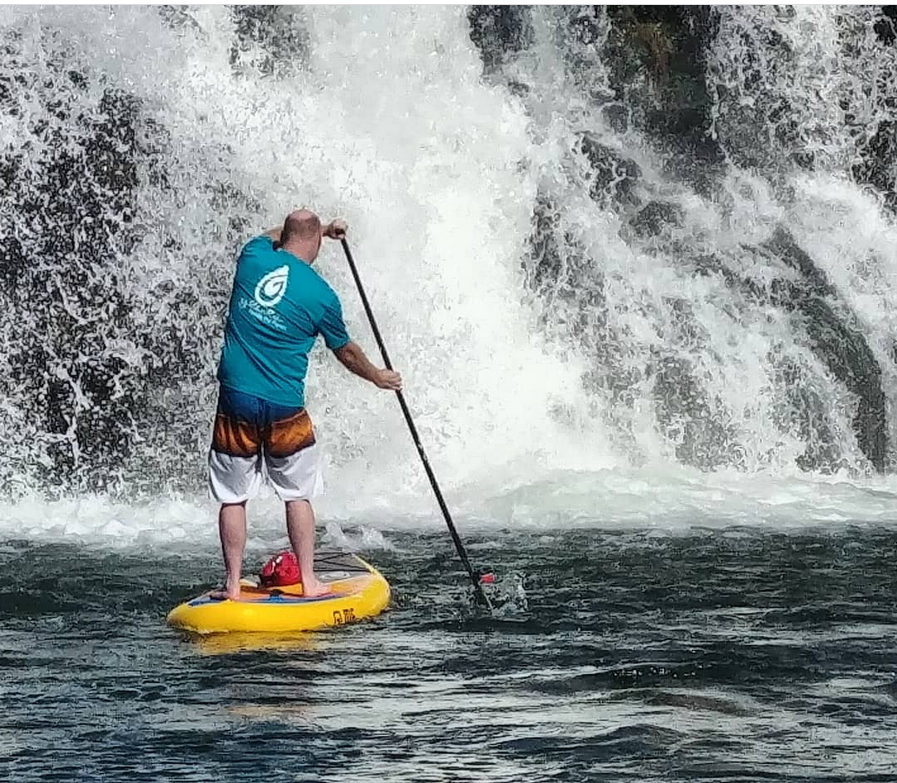 That concludes the best inflatable paddle board list.
The Gide o2 Retro, is the best all-around inflatable sup.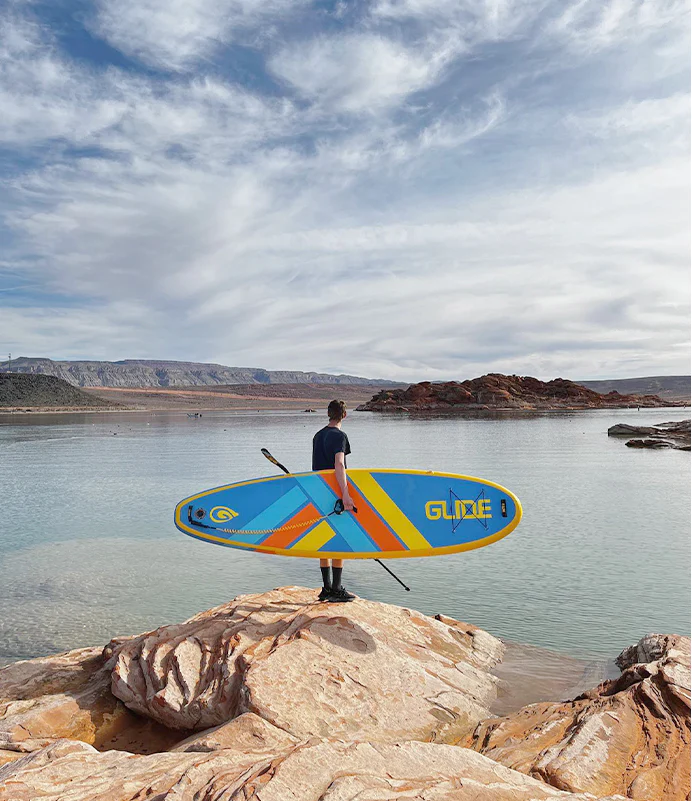 Stand up paddle boarding on the Retro is all smiles. From the ease of transport to the ease of inflation. This stable board will handle anything you want to do, from flat water cruising, catching ocean waves, or playing on the rivers wave this board will do it all. With plenty of room to pack your gear for a multi-night paddle adventure. This inflatable sup board will see you through it all. And has been a sup guide favorite, for beginner and novice paddlers advanced paddlers also love this board.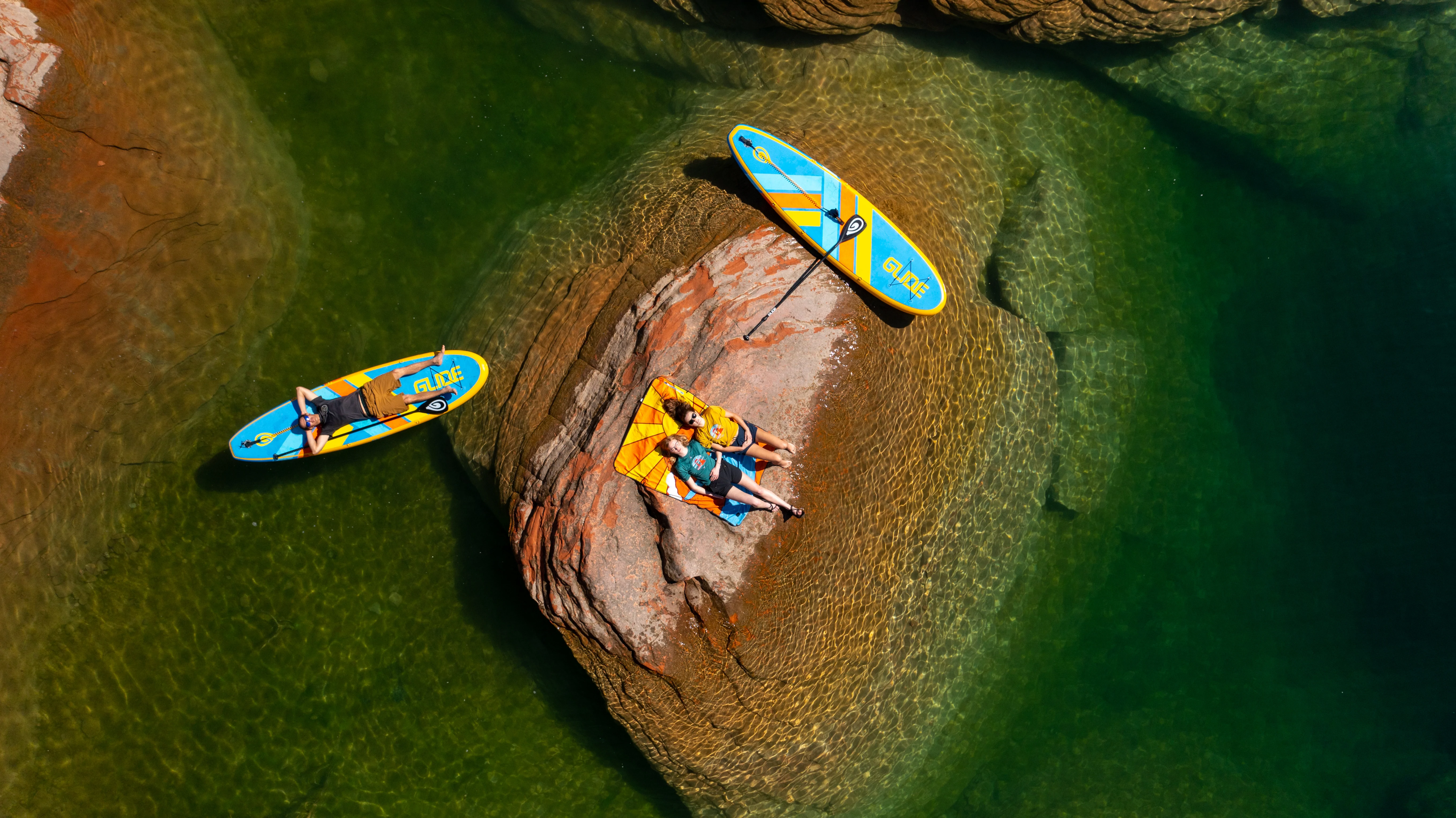 Glide 02 Angler, the best inflatable paddle board for sup fishing and more.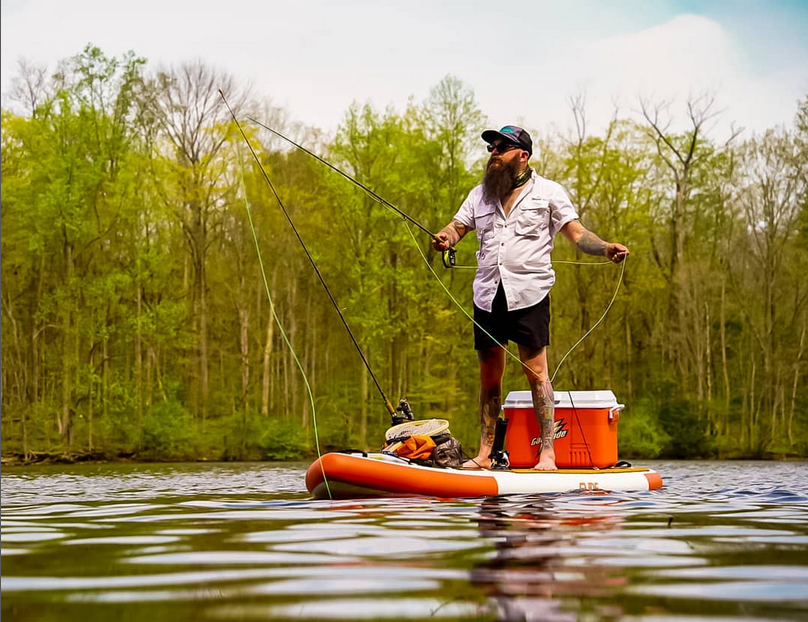 If you are looking for the best inflatable stand-up paddle board for fishing and more the Glide 02 Angler is the board you want. Offering an amazing weight capacity of 500 pounds it will be able to handle all your fishing gear, and a loyal dog or two. The Angler includes two fishing rod holders, deck mounts, and bungee for all your storage needs. Mount a fish finder, toss on a Glide cooler/seat combo kit and you are ready to haul in memories to monster fish. The flat bottom and extra wide deck give you the stability you want. This board is perfect for fishing, paddling with dogs, little ones and just exploring and enjoying the world around you. With the best fishing sup on the market, you will be able to create memories to last a lifetime. the 02 Angler also has plenty of features and accessories to make you love paddling this isup.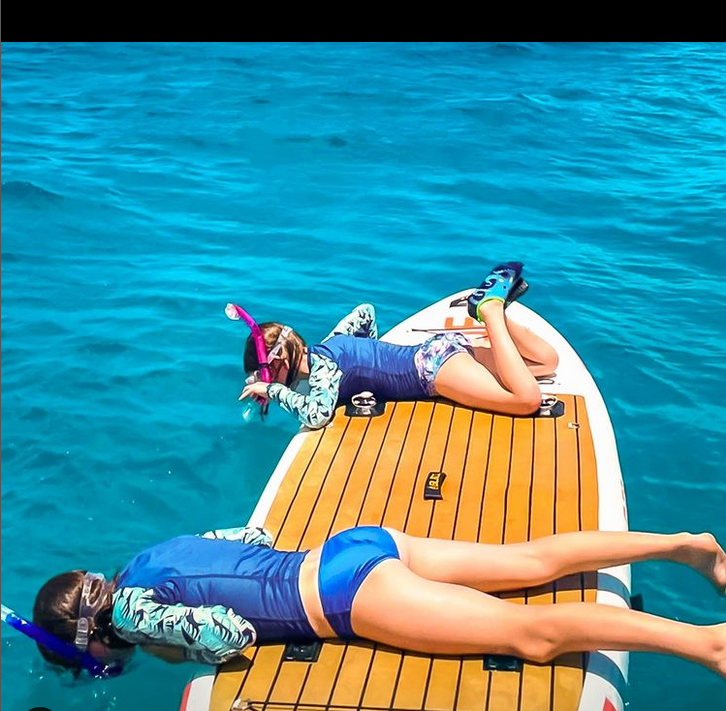 Glide 02 Lotus, the best inflatable sup board for sup yoga.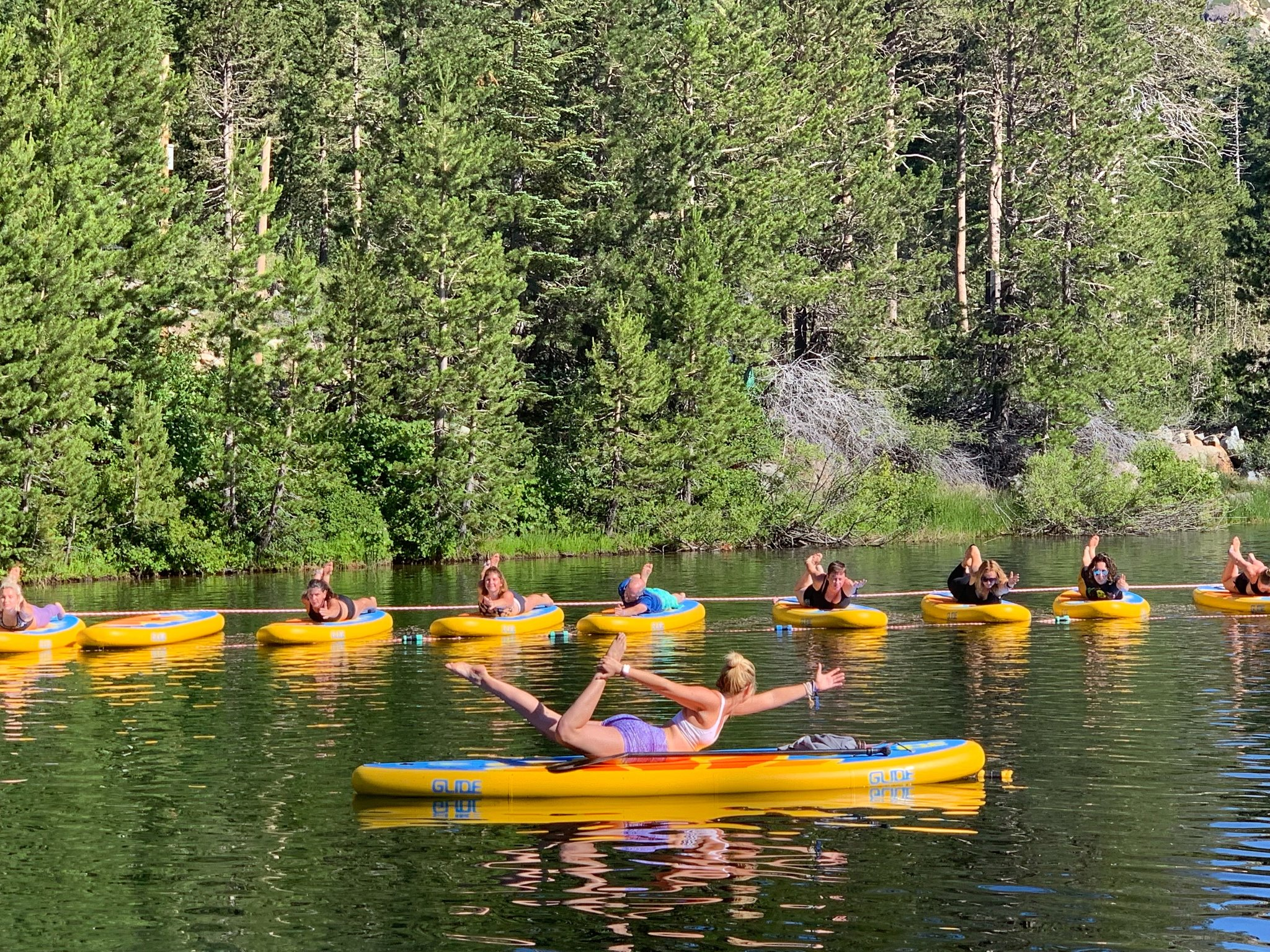 If you have done, have seen or considered doing sup yoga chances are you have seen and heard of the Glide Lotus. This incredibly stable premium yoga board has a full-length deck pad, is a superbly stable board with the weight capacity to hold you, a yoga partner or even the little ones, and the family dog.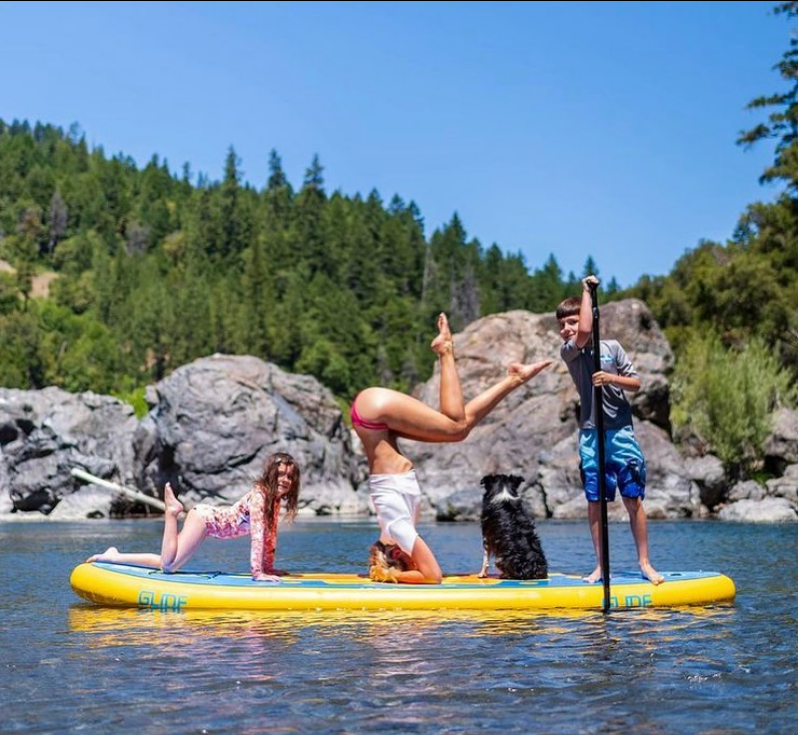 The best stand-up paddle board for yoga will have you going through all the yoga poses with ease and confidence. The Lotus also makes a great paddle board for exploring and spending time with others on board, it is one of my boards of choice when I am taking my puppy nephew adventuring.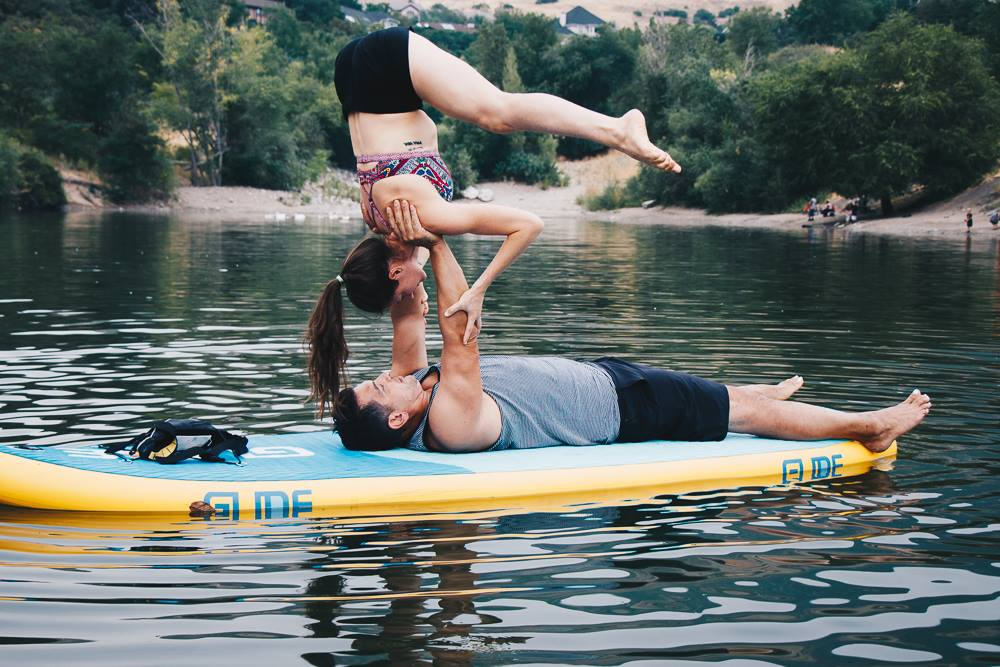 Glide 02 Lochsa, the best inflatable paddle board for whitewater, rivers and cruising.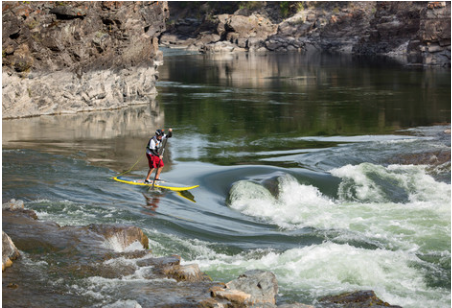 This board is not Ekko approved (puppy nephew) it is however awarded and approved often for its white water performance. With the rails and rockers specifically designed to glide through whatever the river might throw at you. This board is extremely stable and maneuverable letting you shoot through class I, II, and III rapids like it was a dream and avoiding those you don't want to run. The lightweight board also makes portaging the rapids you want to miss an easy-to-handle proposition.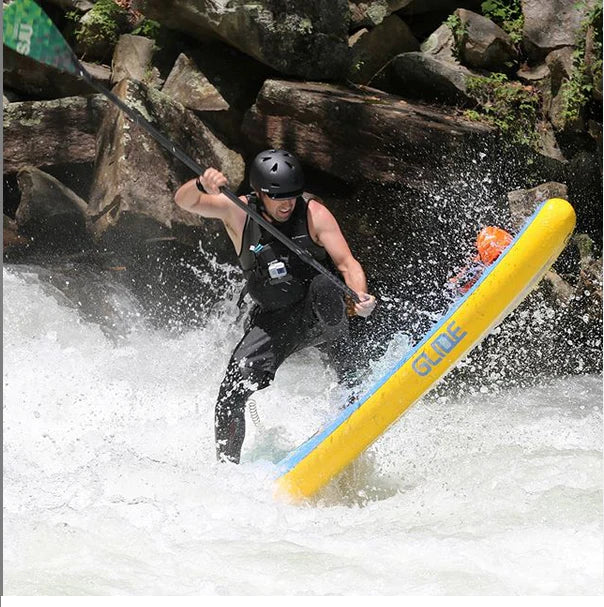 Glide 02 Quest, is the best inflatable paddle board for touring.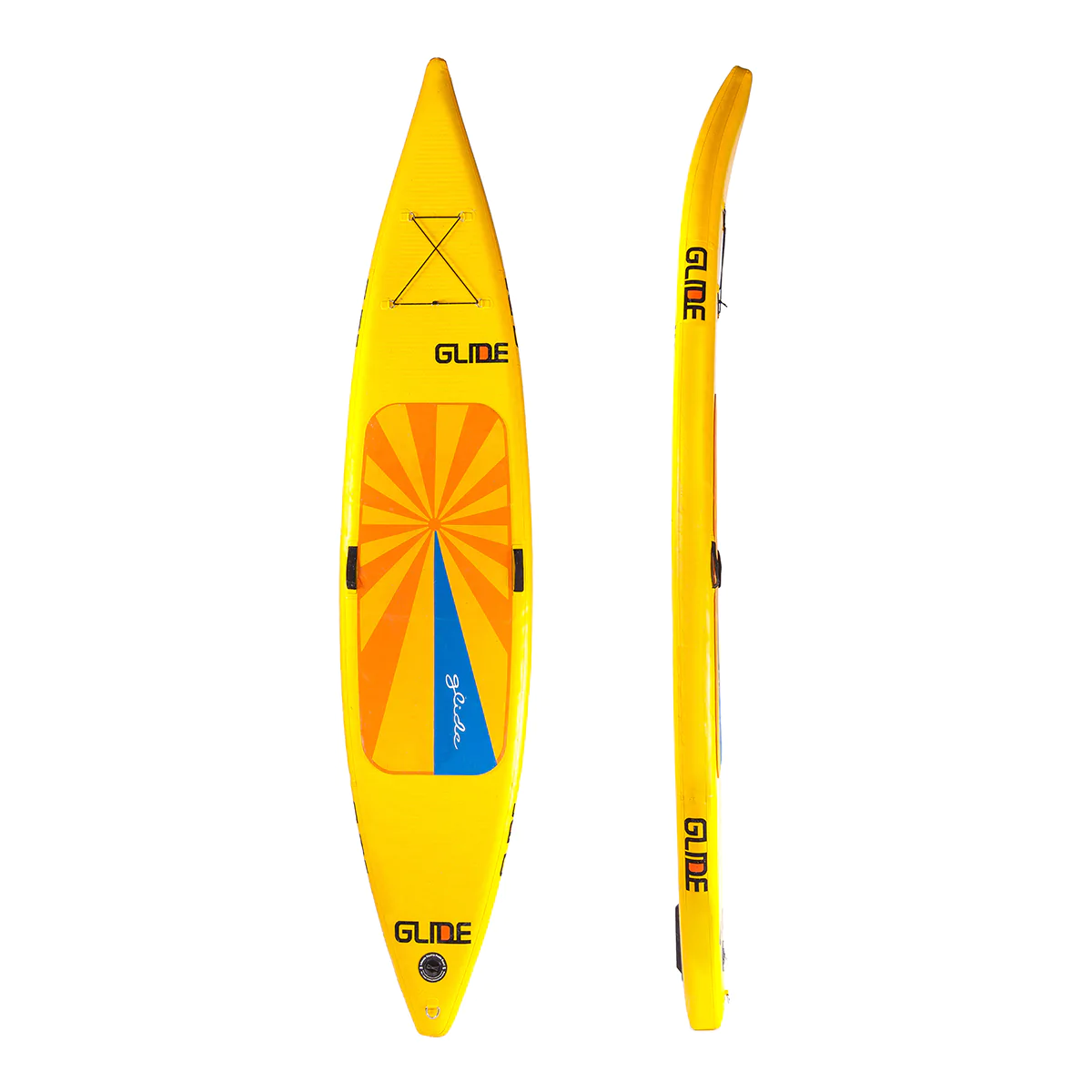 Your quest for the best inflatable touring sup is over now that you have found the 02 Quest. With the unique Glide construction giving extra stiffness and the board's narrow nose and tail you will be paddling one of the fastest inflatable stand-up paddle boards on the market. And the best inflatable paddle board for touring. A sup guide favorite, and favorite of those wanting to explore. This board will take you where you want to go, covering long distances with ease. The pin tail will have you making fast turns with ease. This is the best isup for touring and makes an excellent sup racer. Whether you are packing the sup with gear to explore for a few days or more or emptying the deck to take on challengers to spending time paddling with friends and loved ones the Glide Quest is the right choice.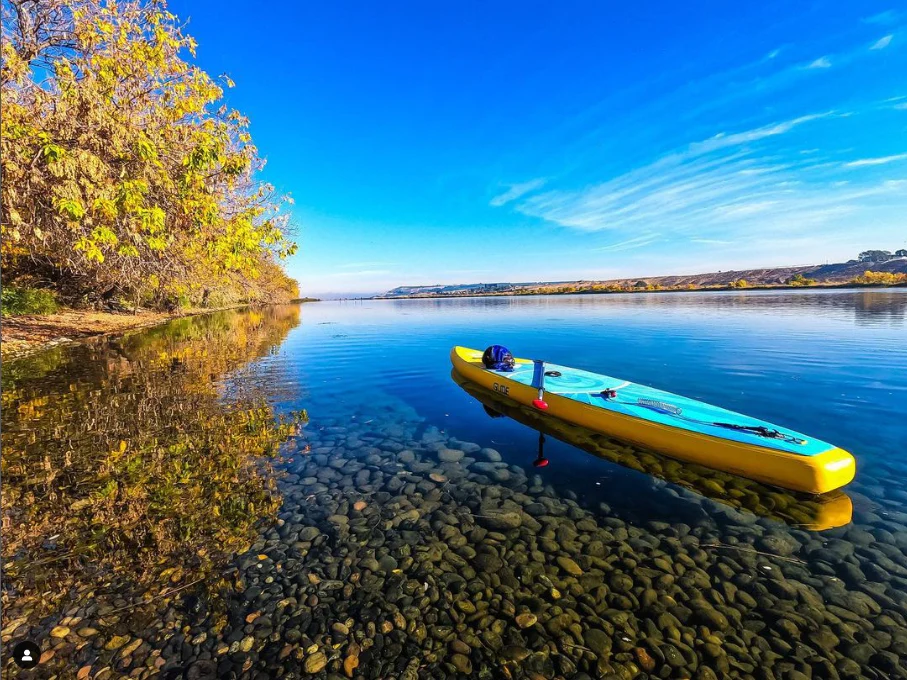 Where did you paddle today? Let us know on Instagram at #glidesup.