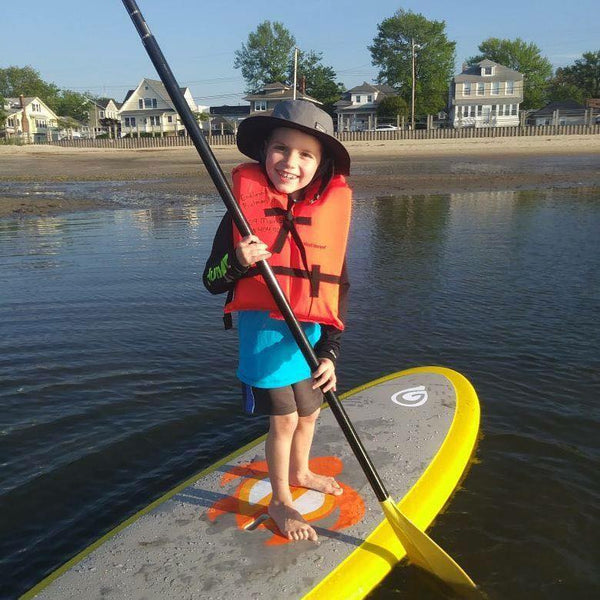 Paddle Boarding with a Toddler: A Fun and Safe Outdoor Adventure
Paddle boarding with your toddler can have many benefits for you and your child.  Learn how to do safely paddle with the little people in your life.
Introduction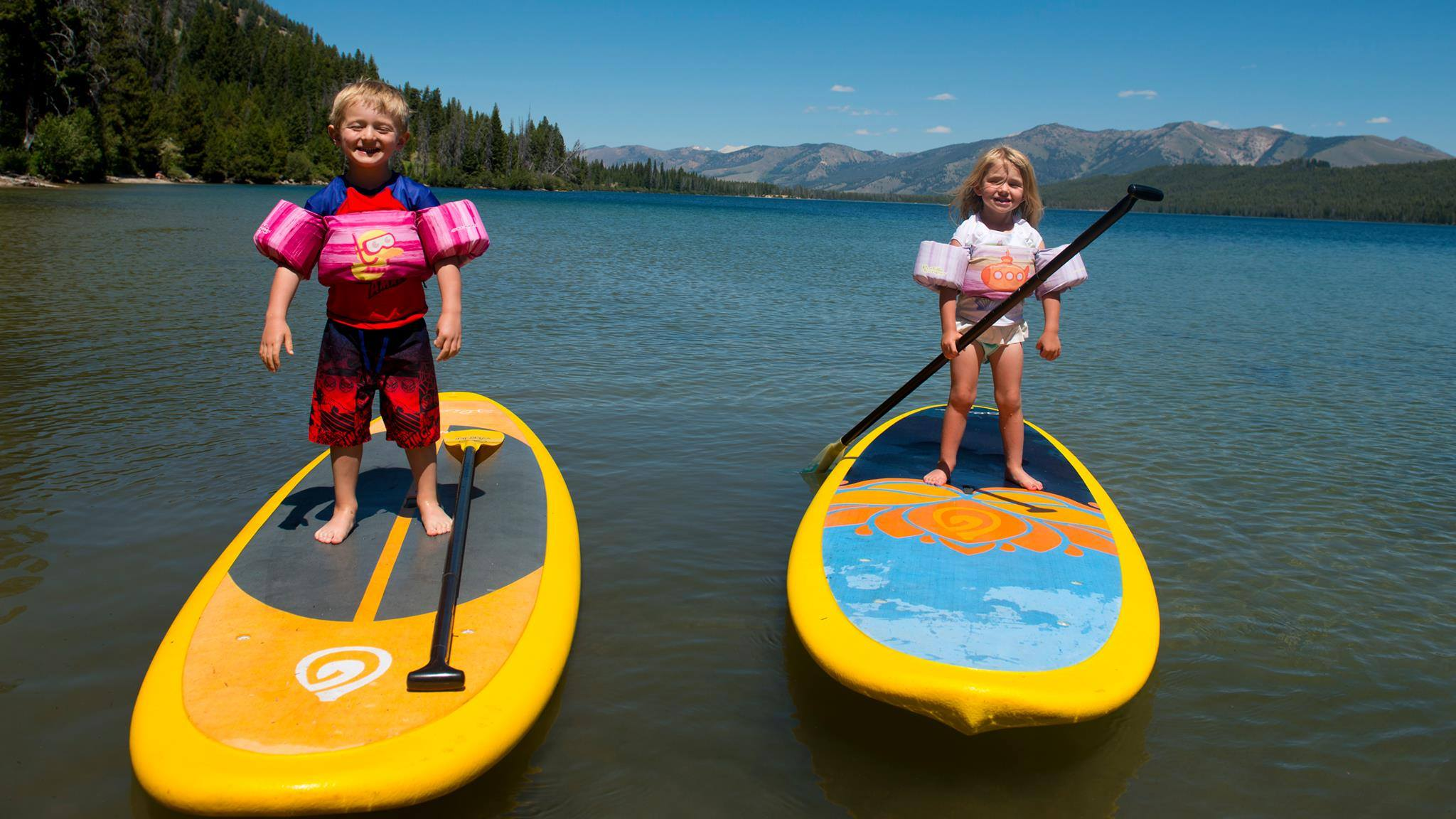 Paddle boarding is an exciting and popular water sport that can be enjoyed by the whole family. It's an excellent way to get outdoors, enjoy some fresh air, and spend time together. Paddle boarding with kids can be a great experience, but it's important to keep safety in mind. Here are some tips to help you plan a safe and enjoyable paddle boarding adventure with your children.
Choose the Right Paddle Board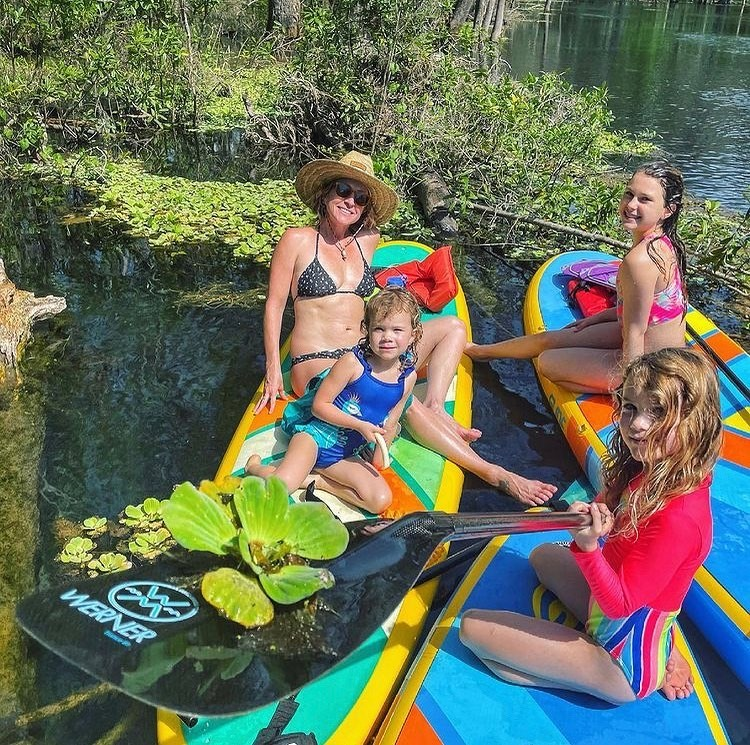 When paddle boarding with kids, it's important to choose the right paddle board. Look for a wider board that offers better stability, especially if you have younger children who are new to paddle boarding. A wide paddle board can provide the perfect balance and stability practice for your child to stand up, kneel, or sit on the board. Double check the weight limit of the board to ensure it can safely support both you and your child's weight.
Proper Safety Gear for Younger Children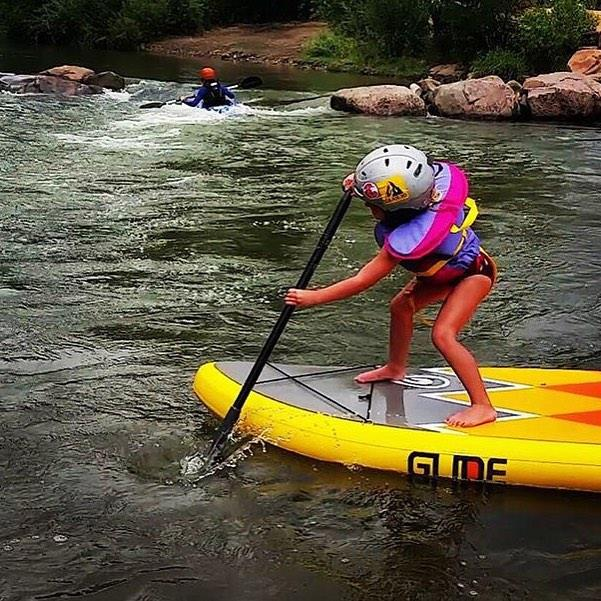 It's crucial to prioritize safety when paddle boarding with kids. Personal flotation devices or life jackets are a must-have, even for kids who are comfortable in the water. Make sure the life jackets fit snugly and are worn at all times while on the board, even in shallow water. Consider wearing a waterproof bag to store essential supplies needed during the ride, such as snacks, water, sunscreen, and car keys.
Teach Your Kids the Basics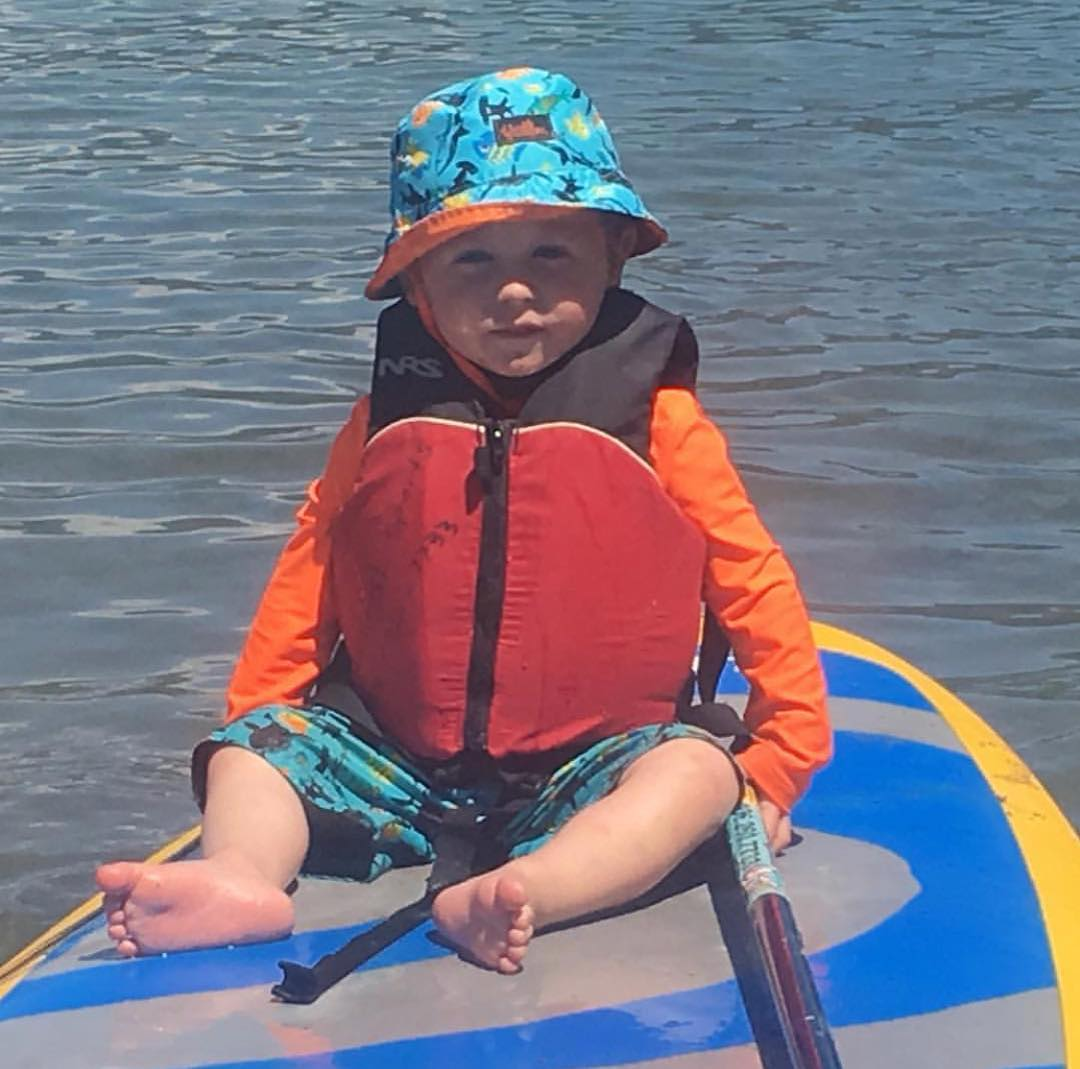 It's essential to teach your kids the basics of paddle boarding, including how to balance on the board and how to paddle. For younger children, sitting on the board can be a great way to start. Ensure that your child is securely fastened with a child paddle board seat if needed. Once they gain confidence, they can stand up on the board in calm water and practice paddling. This not only promotes balance and core strength but also increases arm strength.
Start in Calm Water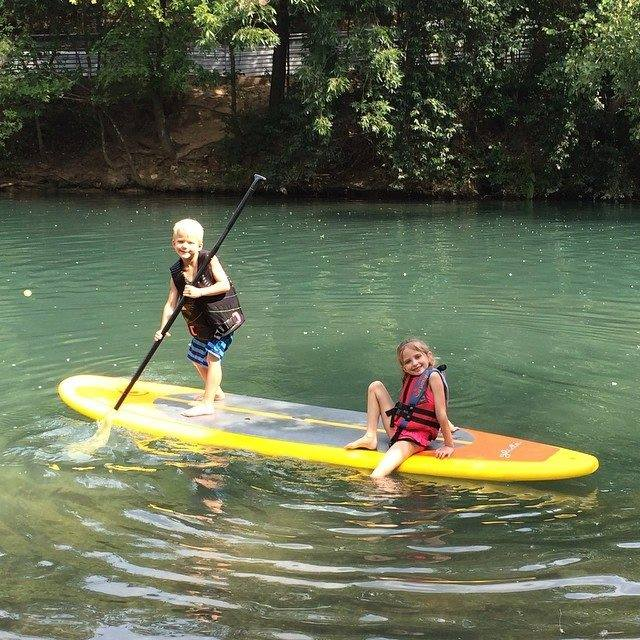 When paddle boarding with kids, it's best to start in calm water to build confidence and ensure a safe experience. Choose a shallow spot with calm waters, away from offshore winds and surf breaks. Avoid areas with rip currents or rough water, and always monitor the weather conditions to ensure a safe ride.
Supervise Your Kids on Paddle Boards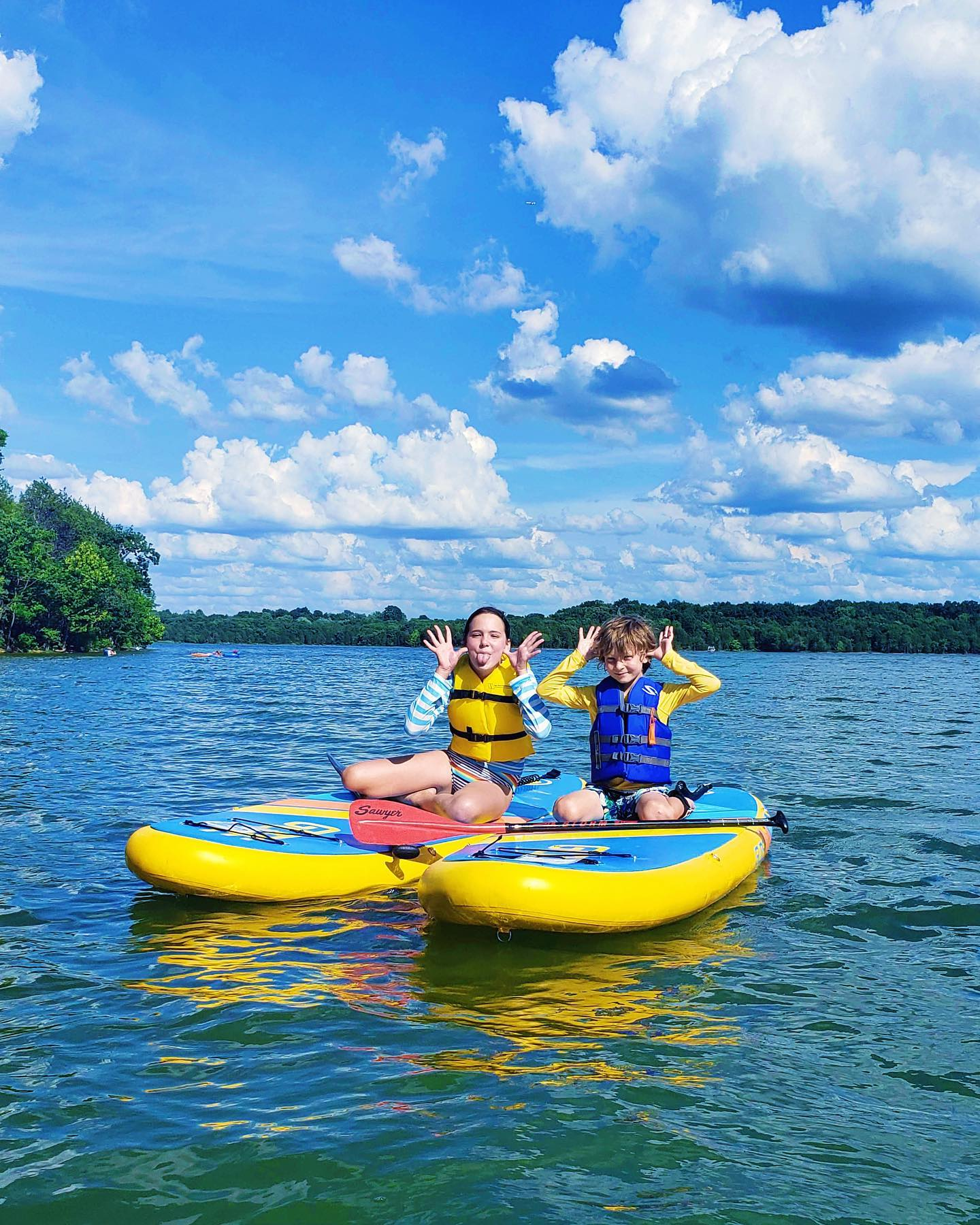 Supervision is essential when paddle boarding with kids. Make sure there is always a responsible adult present, even if your child is paddling alone. Keep an eye on your child's progress, and always be prepared to lend a hand or paddle separately if needed. Teach your kids how to fall safely and comfortably into the water, and practice this skill with them so they can feel more comfortable if they fall.
Use Appropriate Paddle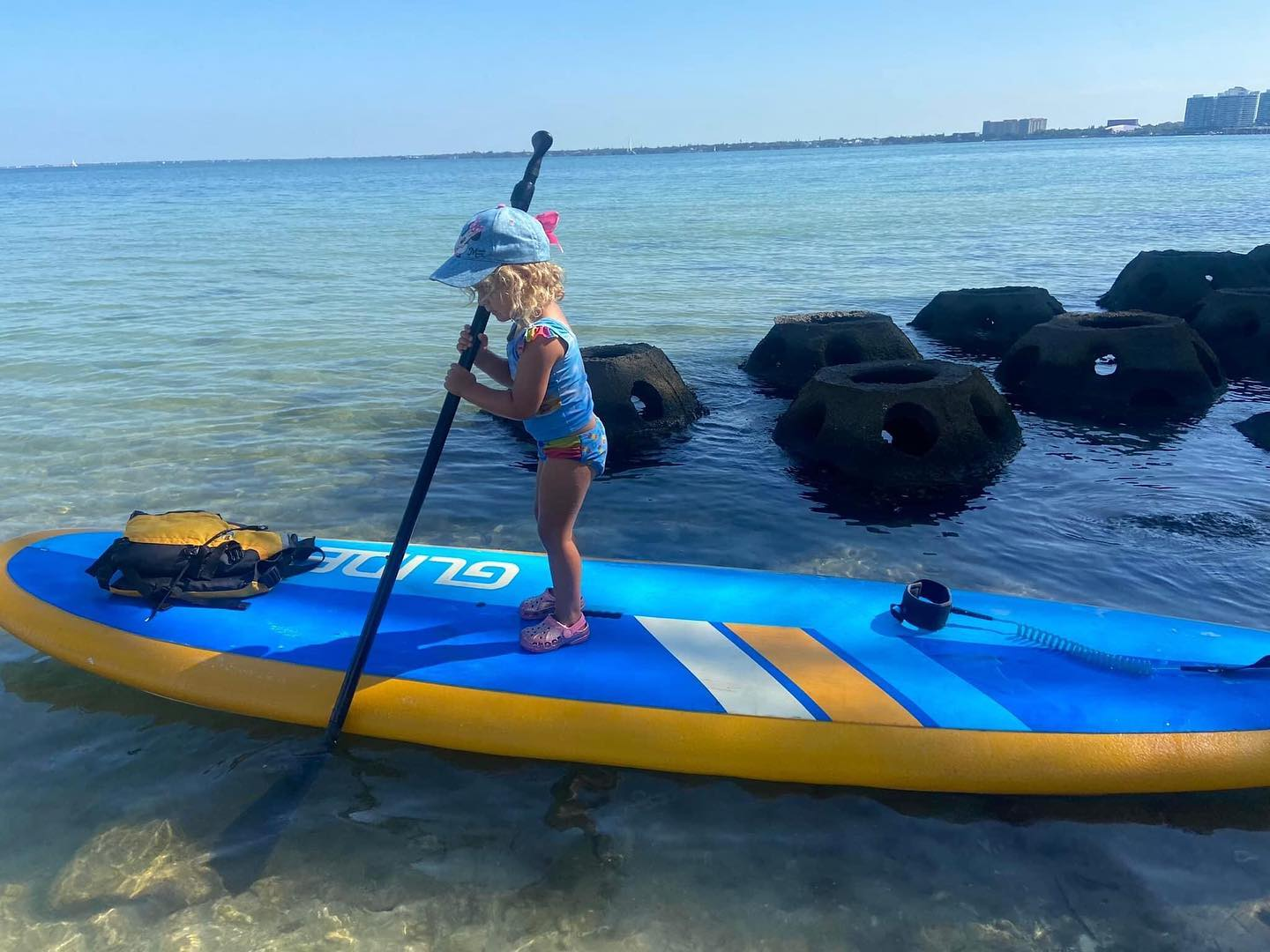 Using an adjustable paddle that can be customized to fit both you and your child can make the paddle boarding experience more enjoyable. This way, you can paddle at the same speed and comfortably adjust the length of the paddle as your child grows. Thinner boards can be challenging for kids to balance on, so it's best to stick with wider boards.
Promote Fun and Enjoyment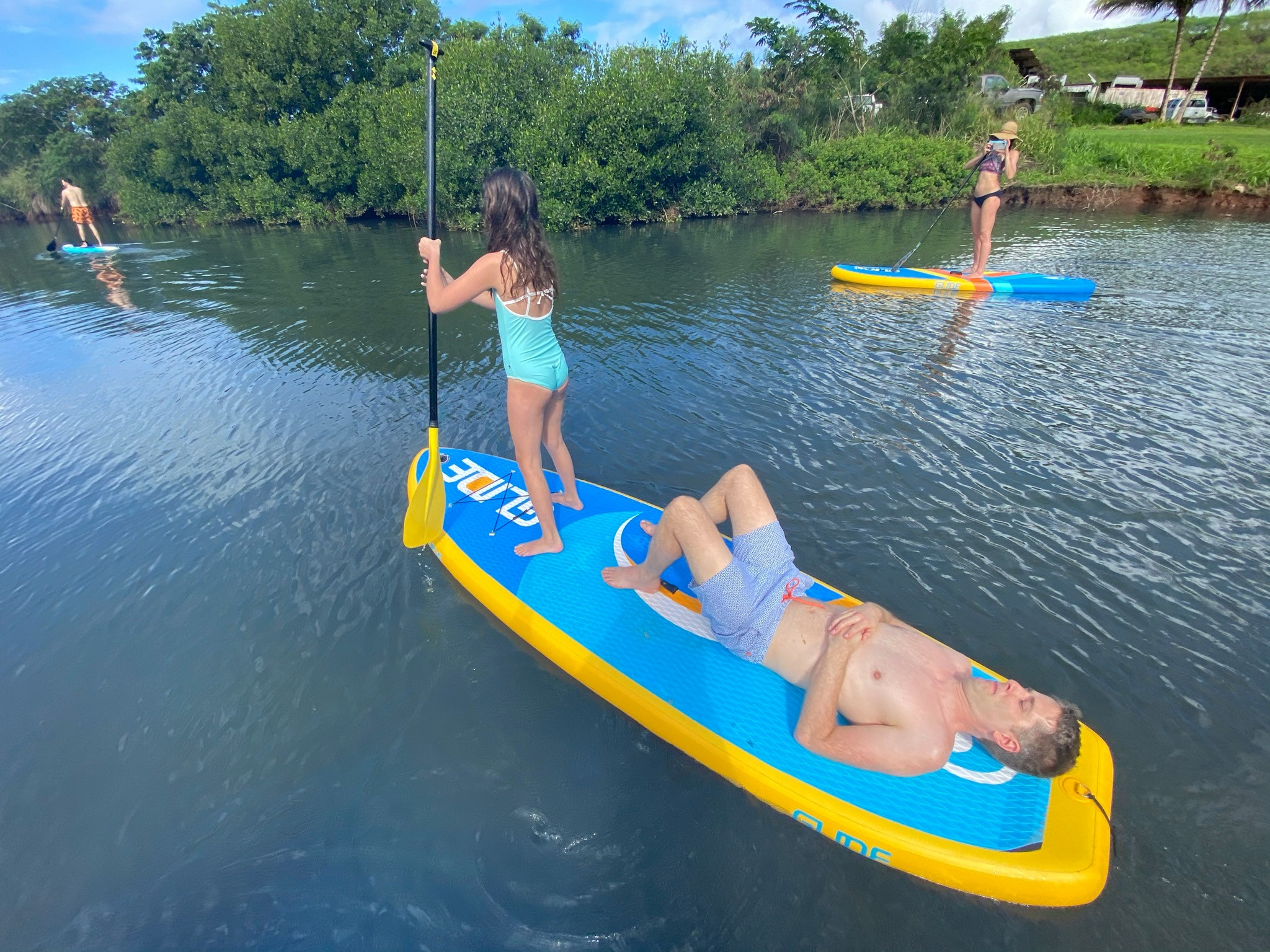 Paddle boarding with kids is all about having fun and enjoying the great outdoors together. Kids love the excitement of the ride, the freedom to explore, and the opportunity to spend time with their family. Plan your paddle board route in advance, and make sure to take breaks, especially if your child is feeling tired. Remember to wear sun protection and bring plenty of water to stay hydrated.
Conclusion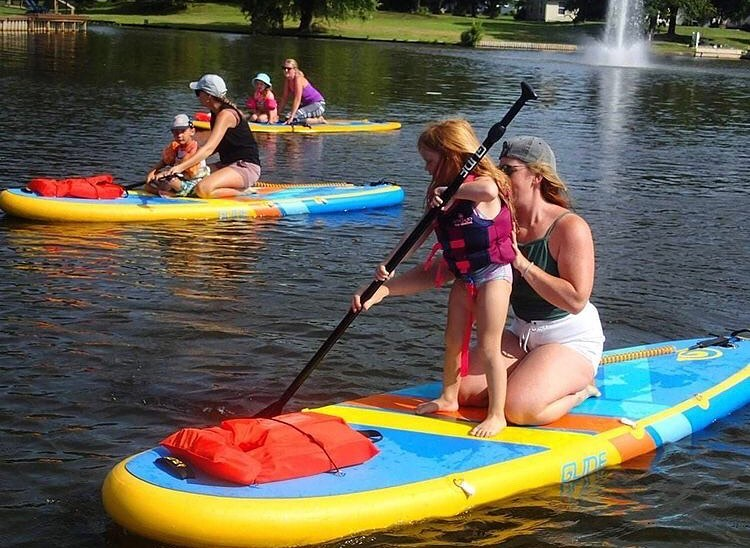 Paddle boarding with kids is a wonderful way to enjoy the water and enjoy time together as a family. By using the right paddle board, preparing the necessary safety gear, teaching your kids the basics, starting in calm water, supervising your kids, using an appropriate paddle, and promoting fun and enjoyment, you can have a safe and memorable experience. Paddle boarding is a great outdoor adventure that can help build confidence and promote physical activity for kids. It's also an excellent opportunity to connect with nature and enjoy the beautiful scenery. Remember to always prioritize safety and keep an eye on your child while on the board. With these important safety tips in mind, paddle boarding with kids can be a fantastic way to create lasting memories and enjoy the great outdoors.