Paddle boards for surfing? The best surfing sup boards are?
Let's look at paddle boards for surfing!
Glide, the makers of the best paddle boards and truly ultra-durable paddle boards have two amazing paddle boards for surfing. One will be a hard board for all-around paddle board use and ocean waves. The other is an inflatable paddle board for surfing river waves.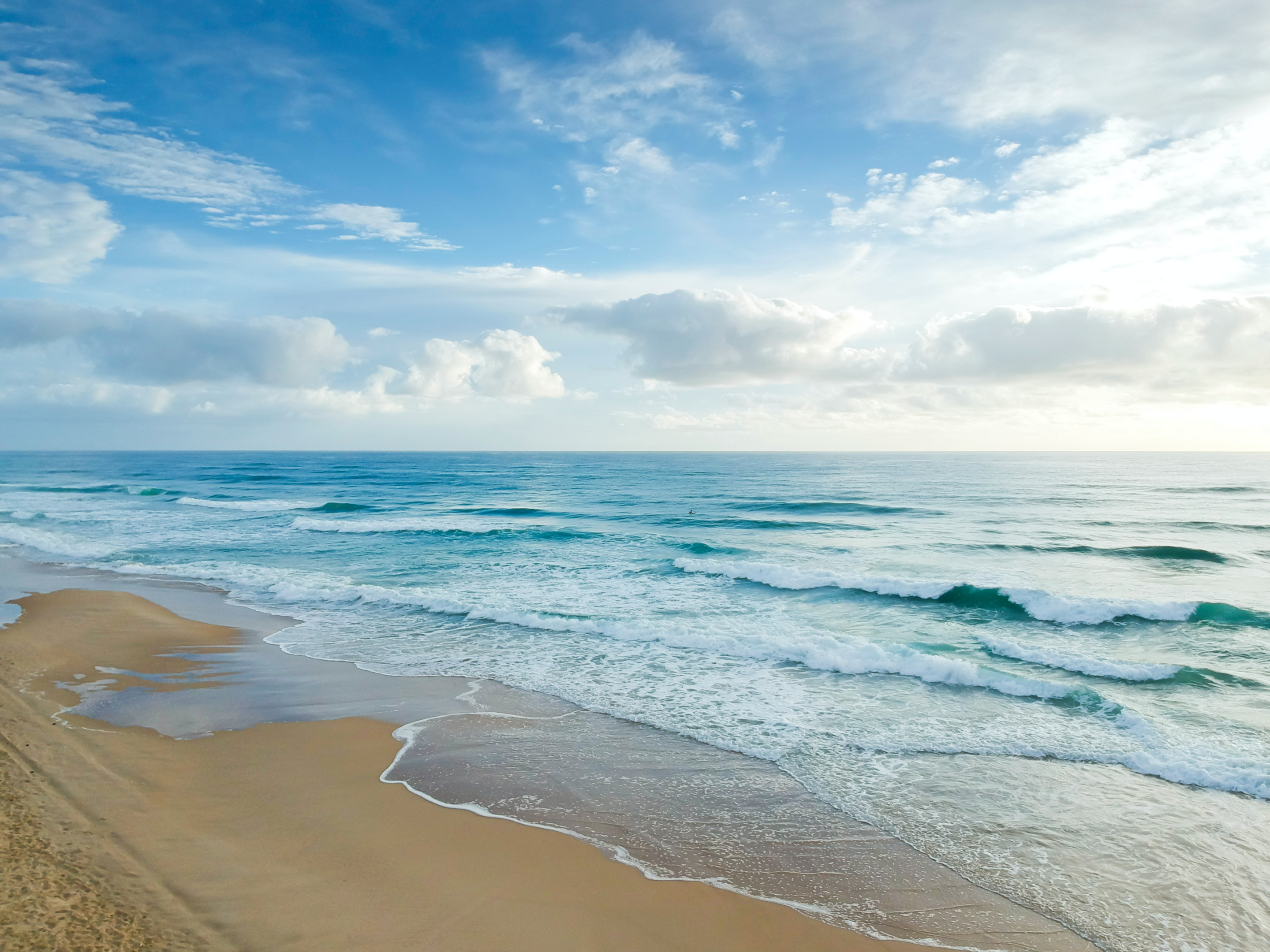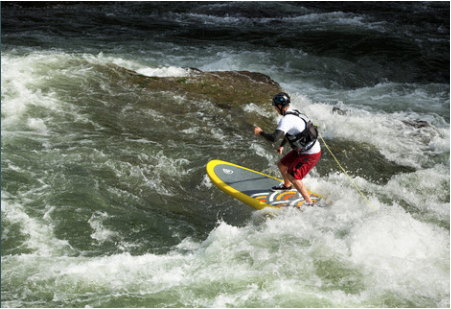 Catch waves with the Glide Retro Hardboard.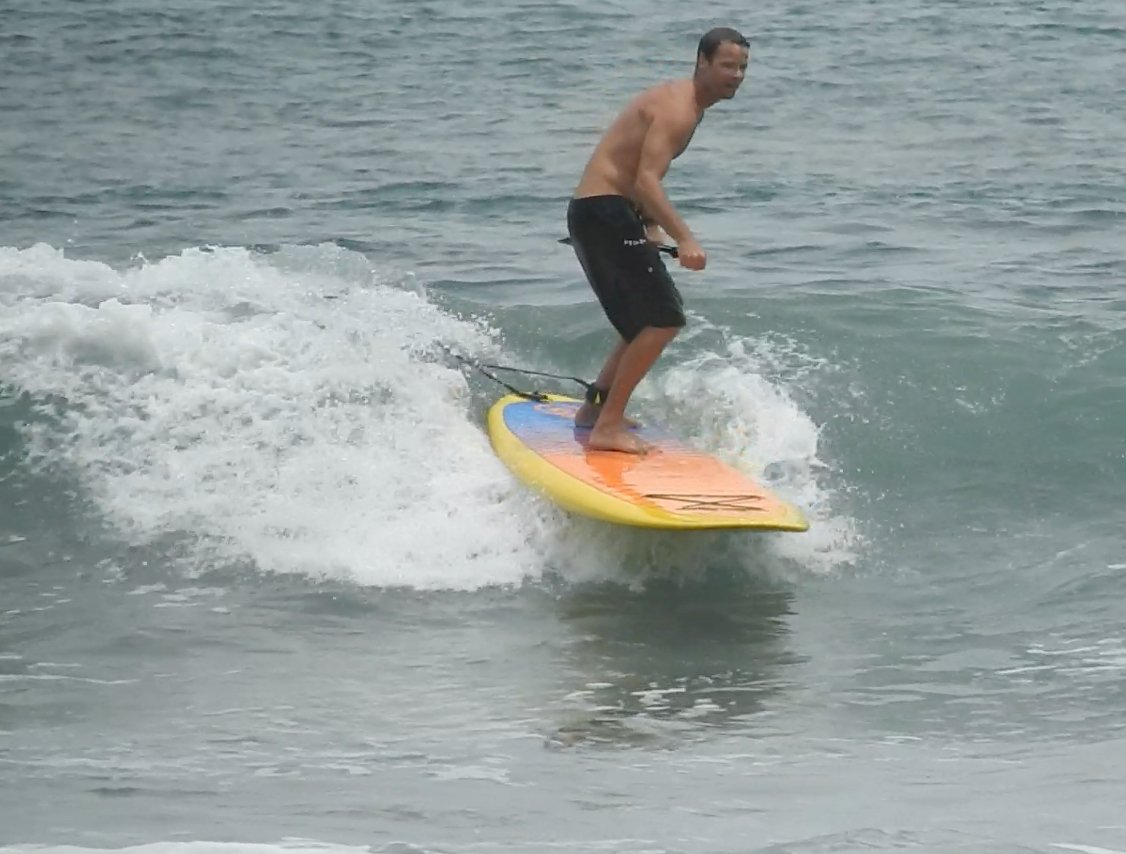 If you are wanting to have fun on the ocean or Gulf of Mexico, and want a board that will also handle other paddle boarding activities with grace then the Retro is the board for you. This is one of the best if not best all-around sup boards on the market, and will let you ride waves with ease.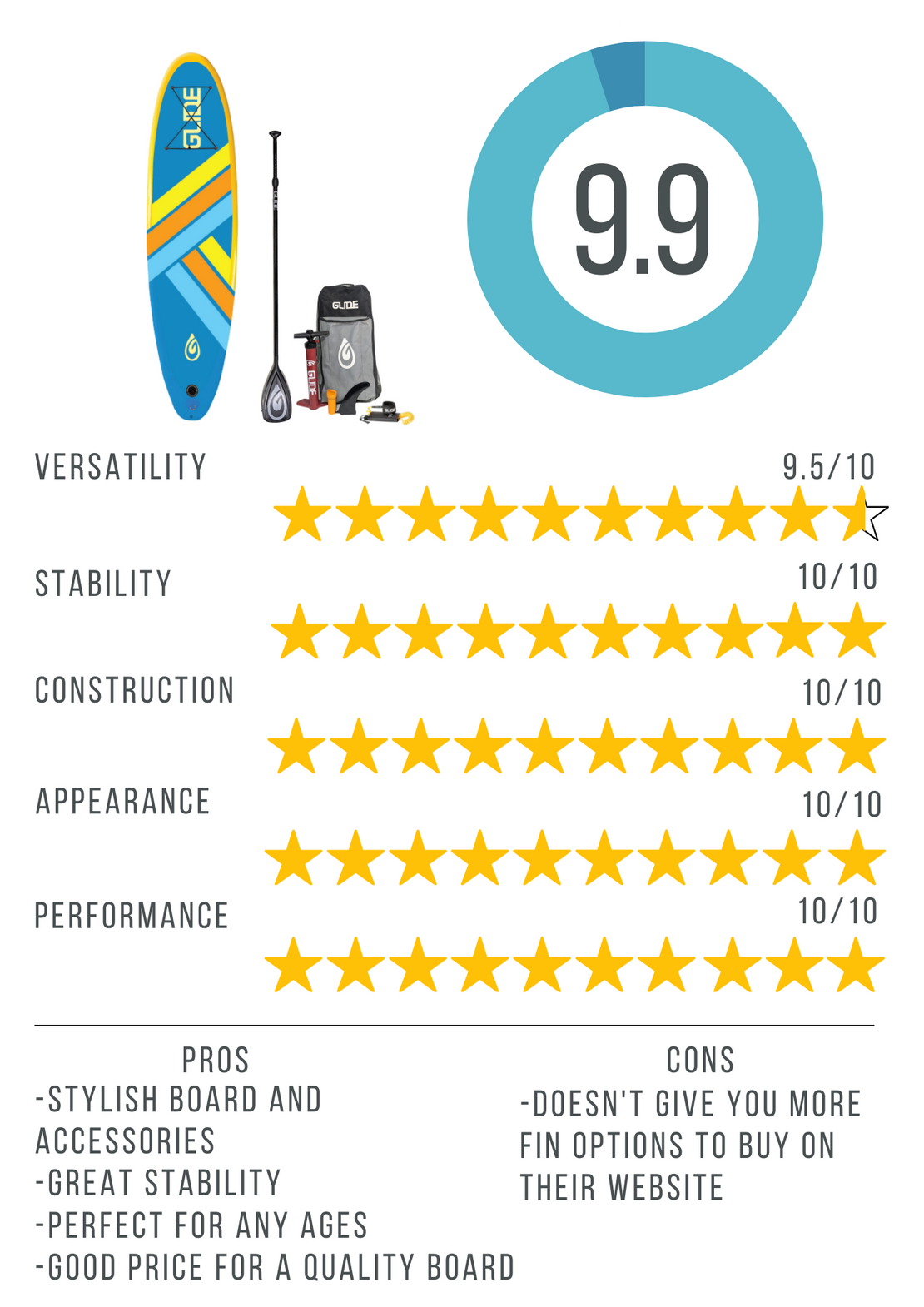 Was the board specifically designed to be a surfboard, no it was designed to be an all-around paddle board that happens to do a really good job at catching ocean waves. And will have you riding waves in no time. Sup surfing with this versatile board will let you catch small waves to larger more gnarly waves. With the benefit of being an ultra-durable paddle board that is virtually indestructible, perfect for surfing where the board may get banged up or not be able to have a softer landing due to a rockier beach.
The Retro has enough room to move on the board for surfing and is suitable for all skill level of paddlers. It also has a USA style fin setup with a large center fin. The removable fin can be replaced with a fin that fits your needs.
Giving you the versatility to choose from a shorter fin setup for less stability and hold. Or a longer fin setup that will give the surfboard greater stability and hold. The photo below will show smaller fins vs larger fins.

As well as choosing the rake curvature of the fin setup. The rake of a fin will affect stability and how loose or tight your turning arc will be. A larger rake makes for more stability at speed and for longer curvey turns.
The most important thing to consider for a fin is the surface area of the fin. In the US this is usually measured in square inches. This lets you know how large the fin is and how much control you can gain from it. You should base the fin size on your weight and the performance preference you have, regardless of what fin brand you purchase. This is also why having a removable fin is crucial, and one that uses a USA style finbox so you can order and replace your fins from multiple outlets, from amazon to the locale surfboard shop. Don't get locked into ordering from the board manufacturer.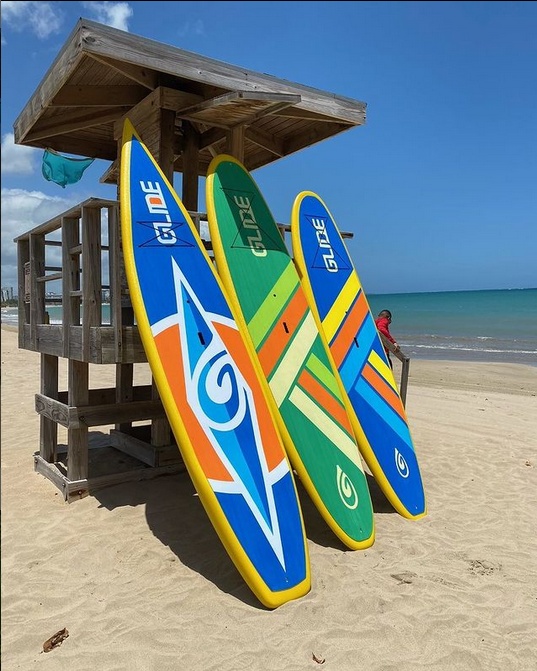 Catching waves even in small surf can be fun on a paddle board, and will be a great opportunity to practice your balance. And big waves are even easier, one thing to remember is to observe the right of way, and learn who has the right of way on a wave. Don't drop in, don't hog the waves, and don't snake. Also, be courteous and apologize if mistakes are made. And enjoy the wave riding.
Traditional surfing is not what the Retro is limited to, however it is the ideal board for those wanting to do flat water paddling, surfing everything from small waves to big waves, or do multi-day excursions. This all-around board is one that will suit whatever your needs are.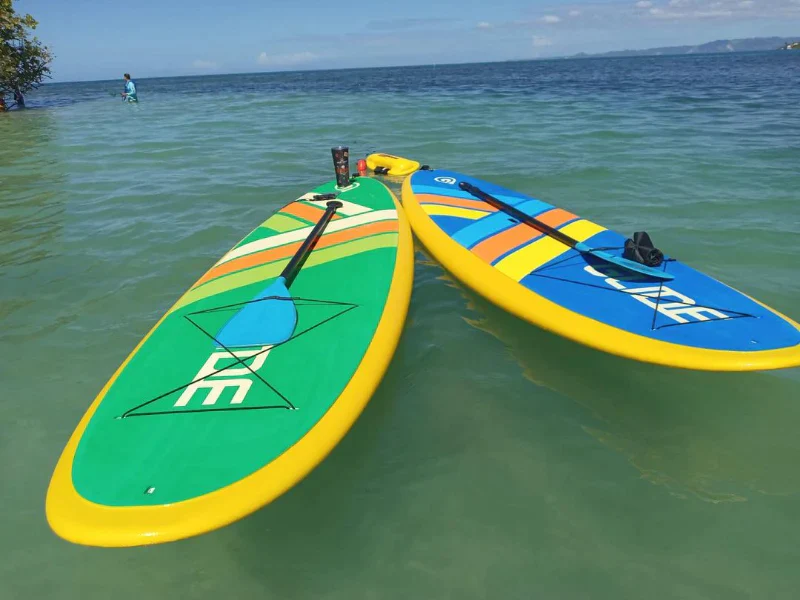 The Glide 02 Lochsa
Traditional surfing boards stick to riding ocean waves and that's about it. That is why a paddle board is often the better choice as you can do so much more with one than with standard surf boards. And with inflatable boards, you can do even more. And with inflatable sup boards you can get the thrill of paddling remote locations that hard board would not be feasible to reach.
Catch waves on the ocean in the summer, that's fun and all. Though why not do some wave riding on the river? Surfing is not just a warm weather sport. And with the more power sustained in whitewater, you are going to want the right board for surfing rivers.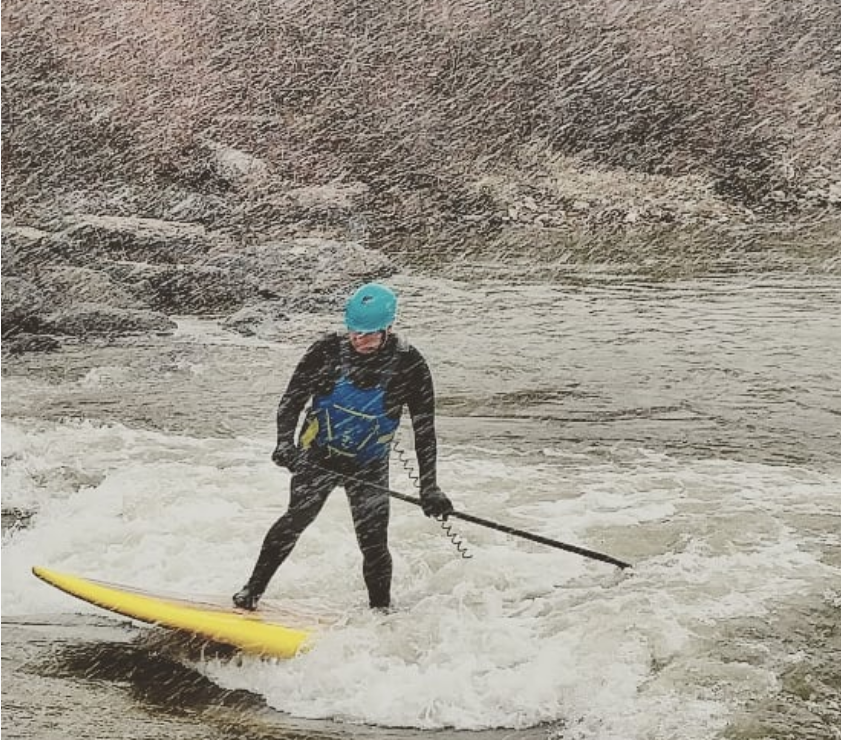 The best paddle board for river surfing is the inflatable sup board 02 Lochsa. This sup board was named after the Lochsa river which translates to rough water. And that is where this board shines!
Specifically designed for the river this sup board can handle whatever the river throws at it. And is perfect to ride waves on the river and shoot through class I, II, and III rapids like a dream. While this sup board was specifically designed for the river, it can be used on flat water as well.
The rails and rockers were specifically designed on this inflatable board to handle the river and the abuse that comes from whitewater. The center removable fin that is included is a dolphin-style fin. With the board's unique design it is suited for any skill level of paddler. And paddlers with a smaller frame will have no issues controlling this board even in the roughest of water. Rear foot back or traditional paddle board stance this board will track a straight line allowing you to get the wave you want, and miss the rapid you wish to avoid.
No matter what you choose to paddle have fun and be safe. Let us know where you went surfing today on Instagram at #glidesup.