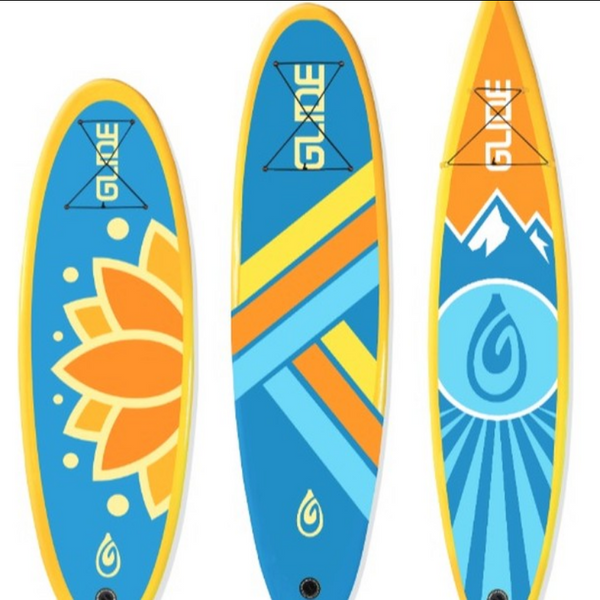 What are the different types of paddleboard?

The different types of paddle boards fall into two categories. Inflatable paddle boards and solid boards. Solid paddle board construction will have boards made out of various materials from wooden paddle boards to fiberglass paddle boards. The most common are foam paddle boards or I should say foam core paddle boards. Inflatable paddle boards tend to be made out of PVC. In both types of paddle boards, there are many styles of boards designed specifically for certain activities or as an all-around board. We will look at those below.
What are the different styles of paddle boards?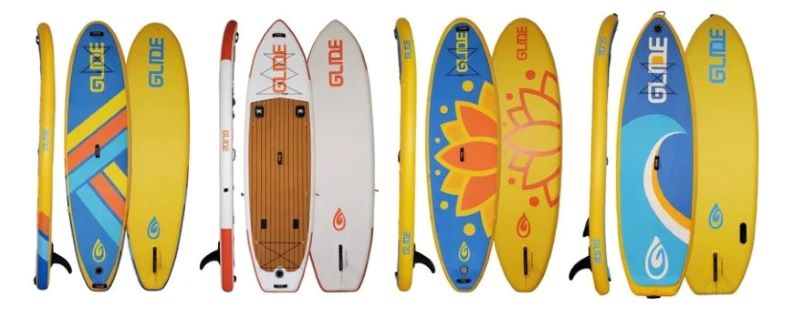 This will be a quick list of the different types of paddle boards, and later in the article we will explore some of them.
All-around paddle boards, are a great board to have in your fleet.
Sup yoga board
Touring boards
Racing paddle boards
Fishing paddle boards
Whitewater paddle boards.
All around paddle boards.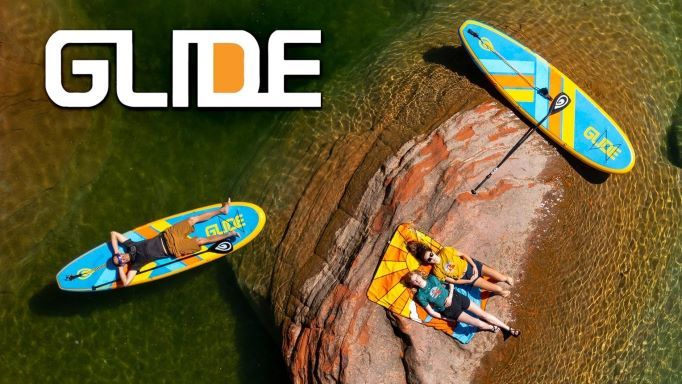 All-around paddle boards feature the ability to do pretty much anything you would want to do on a paddle board. Just not quite as well as a dedicated sup board for that activity. As such they are an ideal board for anyone starting to paddle board, or for any paddler from novice to expert to have in their fleet. Allowing new paddlers to find out what appeals most to them, while allowing seasoned paddlers to be able to adapt and change what type of paddling they are doing on the fly.
Sup yoga paddle boards.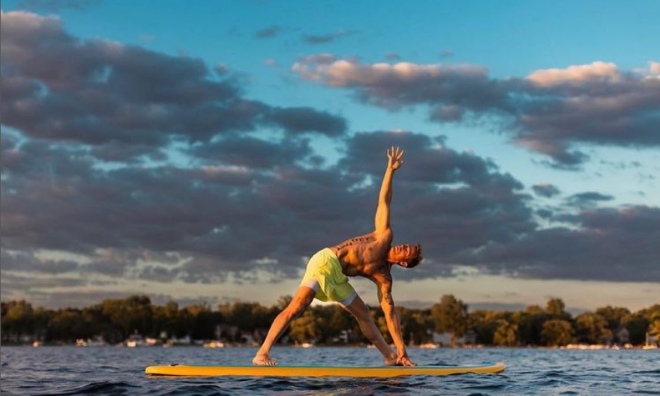 These boards are designed to be stable and allow you to get through a yoga routine with confidence. Some of the boards are also extremely fun to use as every day paddle boards. The Glide Lotus line up is one of my favorites to paddle, especially when taking out the dogs with me.
Touring paddle boards.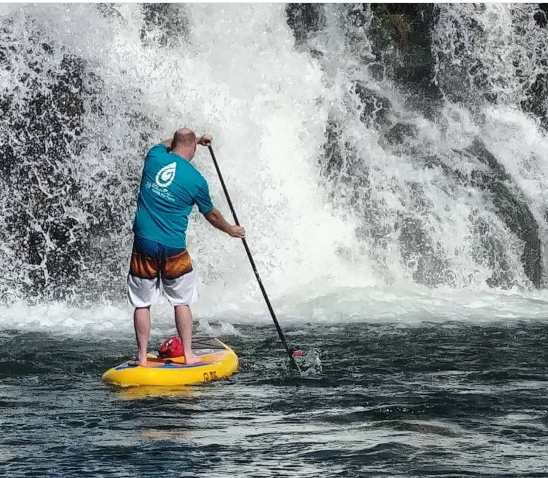 These paddle boards feature a design that make them efficient for long-distance paddling, they are also generally a faster board that has them also being a popular choice as a sup race board.
Racing boards.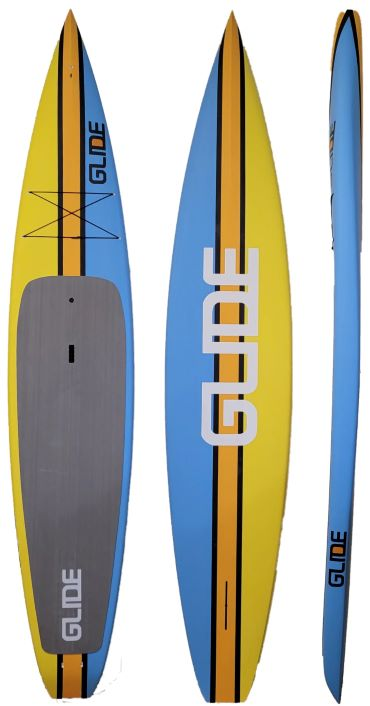 These boards are designed to do one thing well, be fast and maneuverable. Not a board I would choose as an everyday paddler. Some of the racing boards are also less durable than a standard paddle board and require extra care. However, if you are serious about sup racing then these are the right choice for you. Otherwise, a fast touring sup may be a better call.
Fishing paddle boards.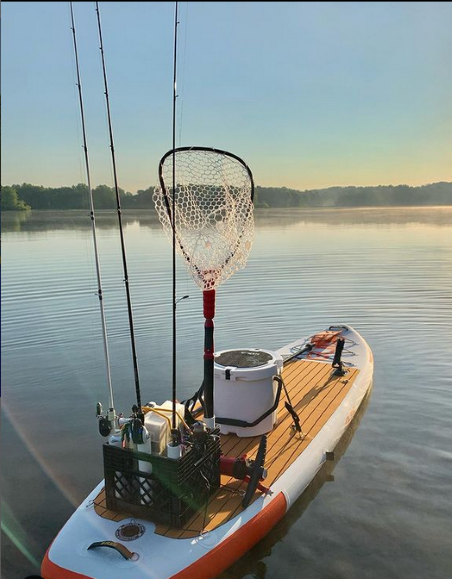 Designed for fishing these boards are usually a longer wider board to help with stability. With gear mounds and d rings on the dec to allow you to secure all your fishing gear. The fishing sup board also makes an ideal sup camping board as well as a dog paddle board. If you are wanting a great stable platform these are the boards for you. They also make a great snorkeling platform.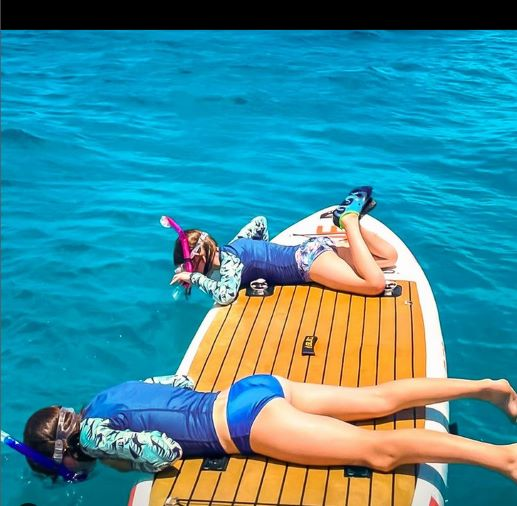 Whitewater paddle boards.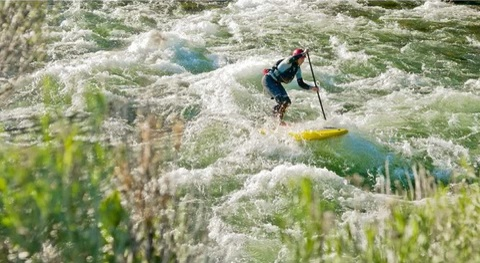 These are rare and extremely fun paddle boards! Suitable for flatwater paddling they really sine when you decide to surf a river wave or shoot through some rapids.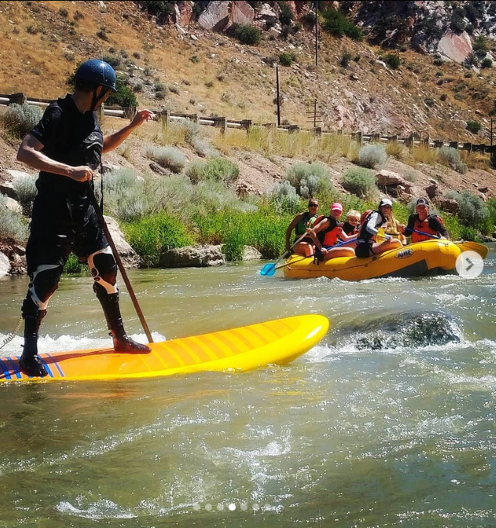 Most companies do not make a dedicated whitewater paddle board, if you plan on doing a lot of rivers and rapids look for a dedicated whitewater board. The experience on one will be worthwhile. A wetsuit may be a good investment as well, and a helmet is a needed item for this activity.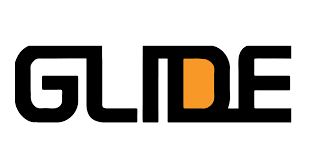 Here at Glide, we hope you have a great time on the water, no matter the brand or style you choose to paddle. Let us know about your latest adventure at #glidesup on Instagram.