Float into Focus: Mindful SUP Yoga Sites Across Sweet Home Alabama!
As the early morning mist rises over the peaceful waters, you step gingerly onto your stand up paddleboard. Taking a deep breath of the fresh pine-scented air, you push off from shore and begin gliding across the lake. The glassy surface reflects the verdant forests and rolling hills surrounding you. You roll your shoulders back, engage your core, and move into the first yoga pose of your sequence, finding balance atop the gently rocking board. The tranquility of nature envelops you, allowing your mind to release worries and be fully present. This is the magic of SUP yoga in Alabama. With thousands of miles of enchanting coastline, rivers, and lakes, the state offers an abundance of breathtaking locations to practice your flows on the water. From Mobile Bay to the Tennessee River Valley, the possibilities for aquatic yoga surrounded by beautiful scenery are endless. Are you ready to experience the incredible blend of fitness, nature, and serenity that SUP yoga provides? Let's explore some of Alabama's top spots and find your perfect paddling path to inner peace. Let's begin our voyage into the best places in Alabama for sup yoga!
Mobile Bay.
The calm, shallow waters of Mobile Bay near downtown Mobile provide an ideal setting for beginners to find their balance on a SUP yoga board. Take in views of the historic USS Alabama Battleship Memorial Park while enjoying a relaxing flow surrounded by nature. Watch dolphins playfully swim alongside you as you inhale the salty sea air and gaze at the downtown Mobile skyline. The smooth surface allows you to focus on finding your center as you move from pose to pose. As the sun rises, strike a warrior pose atop your board while marveling at the stunning hues of orange and pink that fill the sky. In the evening, this area becomes serenely peaceful under the moonlight, perfect for centering yourself with restorative poses.
Glenwood Lake at Oak Mountain State Park.
Escape to the scenic shores of Glenwood Lake, nestled in the foothills of Oak Mountain State Park. Stand tall like a mountain and breathe in the fresh air as you glide across crystal clear waters, surrounded by forests. Take in the sweeping views of the rolling tree-lined hills from atop your board. Look for native wildlife like deer, raccoons, opossums, and various bird species on the shoreline as you float peacefully. As the fog rolls over the glossy surface in the early morning, move through a sequence of balancing postures. Let the peaceful wooded scenery promote mindfulness and inner calm during your practice. The secluded coves along the shoreline provide quiet spots to pause for restorative poses.
Lake Martin.
Alabama's largest lake offers pristine blue waters dotted with green islands for SUP yoga near Dadeville. Practice balancing poses as you float by luxury boathouses and beautiful Lake Martin homes. Make your way through narrow channels lined with tall pines and cypress trees draped in Spanish moss. Gaze at the sandy shorelines as you move from downward dog to a standing forward bend. Early mornings on the lake are the perfect time for centering poses as you watch the mist rise over the peaceful water. The glassy surface allows you to find stability and focus on your breath as you flow through motions. Take time after your practice to coast by the stunning Lake Martin beaches and coastline.
Lake Guntersville.
Find your inner peace surrounded by the tranquil wooded mountains of Lake Guntersville. This sprawling lake in northeast Alabama features secluded coves and inlets perfect for SUP yoga. Flow through seated and standing postures while marveling at the changing fall foliage reflecting on the water. Let the peaceful sound of lapping waves help you find your center and concentration. Look for herons, kingfishers, osprey, and bald eagles soaring above as you balance atop your board. Explore the remote protected areas only accessible by watercraft as you strengthen your practice. At sunset, stretch out with backbends and other poses to embrace the restorative rays while paddling past the forested shoreline.
Tennessee River.
Take in skyline views of the city while floating on your board near downtown Chattanooga. The calm flatwater sections of the river here are ideal for yoga practitioners of all levels. Glide past the Chattanooga skyscrapers and pedestrian bridges as you move into a triangle pose, opening your chest and shoulders. Feel a sense of tranquility surrounded by nature, despite being in the heart of the city. Look for river otters and osprey fishing as you balance on one leg atop your sturdy board. Let the soothing flow of the river quiet your mind and promote introspection during your practice. As dusk falls, enjoy the twinkling city lights reflecting on the water around you.
Spring Creek near Tannehill Ironworks.
Escape to nature at this historic state park near McCalla. Spring Creek's shallow slow-moving waters allow you to find your balance and focus on an extra wide SUP board. Appreciate the solitude of the forested floodplain as you flow between balances poses and SUN salutations. Listen to the calming trickle of the freshwater creek as you inhale mountain air and clear your mind. Lean into the stability of your board while holding extended stretches atop the smooth glassy surface. The scenic trails and historic ironworks provide a peaceful backdrop for twisting motions and deep breathing. Dip your hands mindfully into the cool creek between poses for a refreshing savasana.
Coosa River below Jordan Dam.
The backwaters of the Coosa near Wetumpka are a peaceful place to connect body and mind. This hidden gem offers flatwaters perfect for SUP yoga with epic views of the dam. Pause to take in the breathtaking height of the concrete structure before diving into your flow. Let the tranquil sounds of birdsongs accompany you as you move through poses atop the stable board. Gaze at the endless pine forests lining the horizon as you breathe deeply and free your mind. The secluded setting fosters introspection and gratitude during your balanced asanas. Drift slowly into stillness, finding stability on your board while soaking in the natural splendor surrounding you. As the sun sets, conclude your practice with restorative stretches under pastel painted skies.
Perdido River.
Relax in coastal Alabama's Perdido River, beloved for its calm currents, cypress knees, and Spanish moss laden trees. Slice through these peaceful waters while holding deep yoga poses. Look for alligators sunbathing on the muddy banks as herons spectate your balancing postures. Breathe in the earthy aroma of the swampy wetlands and let your stress melt away. Allow the gentle flow of water to steady your movements from plank to cobra. Pause to enjoy the symphony of birdsong and insects hummimg all around you. As the moon rises, lay back on your board and gaze up at the stars, feeling present in the serenity of nature. Conclude your practice centered and at one with the tranquil surroundings.
Village Creek near Birmingham.
Flow surrounded by lush forests along this scenic water trail outside Birmingham. The smooth flatwaters here are ideal for first-timers to find their balance on a SUP yoga board. Appreciate the seclusion and peace as you inhale mountain air deep into your lungs. Lean into proper alignment and engage your core atop the stable board below you. Marvel at the cypress trees towering above you, draped elegantly in wispy Spanish moss. Spot vibrant wood ducks and kingfishers diving for fish in the clear waters around you. Linger after your practice, floating under the sprawling branches and listening to the soothing creek flow by. Return to daily life centered, grounded, and connected to the natural beauty of this hidden oasis.
Dauphin Island.
Practice beachside yoga atop a SUP board off the coast of Alabama's scenic barrier island near Mobile. Float over gentle Gulf waves and breathe in the salty sea air as you find your flow. Take in the endless blue horizon dotted with oil rigs and tankers sailing by. Feel the warmth of the sun on your skin as you move through standing balances and backbends. Listen to the soothing swoosh of waves lapping at the shoreline and seagulls calling overhead. Pause after your session to watch pelicans plunging for fish ahead of you. Coast over to explore the island's quiet lagoons, white sand beaches, and wooded bird sanctuaries.
Lake Harris near Wedowee.
Nestled in rural Randolph County, Lake Harris is an idyllic hidden gem surrounded by pine trees. Its calm waters are perfect for flowing yoga sequences on a stable SUP board. Appreciate the quiet as you paddle across the secluded glossy waters and search for wildlife along the undeveloped shoreline. Draw energy from the towering pines and rolling hills visible in the distance. Feel at one with nature as you slowly transition between balancing postures atop your board. Dip your hands into the cool water and splash your face to invigorate your senses. Conclude your practice centered and restored, as the evening sun sparkles on the peaceful water around you.
Lake Lurleen State Park.
Relax on your board atop the mirror-like waters of Lake Lurleen, surrounded by dense forests near Tuscaloosa. Feel one with nature while mastering yoga poses out on this peaceful lake. Start your flow basking in the tranquility of mist rising over the water in the early morning light. Transition smoothly through a standing sequence as you appreciate the stability of your board. Spot turtles sunning themselves on logs protruding from the glossy waters. Take time after your workout to coast into a hidden cove and listen to the soothing sounds of birdsong. As the sun sets, lay back on your board and stargaze, feeling present in the serenity of this secluded wilderness oasis.
Lake Nicol near Tuskegee National Forest.
Escape into scenic wilderness at Lake Nicol, located within Tuskegee National Forest. Its tranquil waters and wooded shores make an ideal backdrop for SUP yoga. Appreciate the untouched beauty of the pine and hardwood forest surrounding you. Listen to the sounds of nature as you flow through poses on your sturdy board. Marvel at the reflection of the forest on the glassy water as you balance and bend. Watch for wildlife including deer, foxes, and migrating birds in this serene national forest. Paddle into narrow coves to experience the peaceful solitude of nature and go deeper into your practice. Conclude feeling refreshed and renewed after your forest immersion and time spent in asanas on the water.
Lay Lake near Wilsonville.
Lay Lake's beautiful blue waters and rolling forested hills set the scene for a rejuvenating SUP yoga session. This peaceful spot offers plenty of scenic coves and inlets to explore. Paddle past an array of waterfront homes and private docks tucked into wooded areas along the shoreline. Appreciate the calmness conducive to balance poses and inversions atop your sturdy board. Feel at one with nature as you inhale the sweet fragrance of wild magnolias blooming on the banks. Listen to birds chirping cheerfully as you flow through Sun Salutations and standing postures. Conclude your practice feeling gratitude for the mental clarity and connection with nature gained through yoga on the water.
Lewis Smith Lake.
Practice balancing poses against the backdrop of Alabama's clear waters and green mountains at Lewis Smith Lake. The calm protected coves here are perfect for SUP yoga. This reservoir located in North Alabama is surrounded by magnificent scenery including the Blue Ridge Mountains. Gaze at these rolling peaks in the distance as you glide atop the flat, glassy water. Feel a sense of awe inspired by the natural beauty that engulfs you during each pose. Float past rocky shoals and winding side channels that carve through the forested shoreline. Linger after your paddle, stretching out on a secluded pebble beach. Return to daily life feeling centered and refreshed after time spent immersed in nature.
Lake Jackson near Florala.
Lake Jackson's cypress-lined shoreline and stunning sunrises set a serene stage for your SUP yoga sequence. This peaceful spot borders Alabama and Florida. Start your flow watching the glowing morning light spread across the glassy water as mist slowly dissipates. Enter a meditative mindset, surrendering thoughts and clearing your mind. Appreciate the tranquility and abundance of nature surrounding you. Stretch your body and spirit, moving mindfully through sequences adapted for your board's instability. Float underneath Spanish moss covered branches extending over the lake. Conclude feeling present and grateful for this picturesque scene and opportunity to practice outdoor yoga.
Walter F. George Lake near Eufaula.
Also known as Lake Eufaula, this stunning reservoir in southeast Alabama offers miles of shoreline surrounded by southern greenery. Its smooth waters are ideal for SUP yoga practice. Appreciate expansive views of the rolling hillsides blanketing the horizon. Glide past cypress trees and scrub brush on the wooded banks. Feel your board respond to subtle movements as you engage your core finding equilibrium in standing poses. Explore the secluded coves and inlets only accessible by watercraft. Let the peaceful splendor of this natural haven inspire you as you move through postures. Close your practice with restorative stretches atop the serene water, absorbing the tranquil atmosphere into your spirit.
Lake Purdy outside Birmingham.
Escape the city at this beautiful lake near Birmingham filled with quiet coves to explore. Its calm flatwaters allow you to hold poses with ease on a stable SUP board. Start your journey down a wooded channel shrouded in foliage. Flow into Crescent Pose, opening your chest to the forest air. Find stillness inversion poses, appreciating the sturdy base of the board beneath you. Make your way into the sunshine, taking in the sparkling water and blue cloudless skies. Bask in the warmth on your skin as you move through backbends. Conclude your practice recharged and recentered after being immersed in the peaceful splendor of nature.
Lake Purdy near Birmingham.
Escape the city at this beautiful lake filled with quiet coves to explore. Its calm flatwaters allow you to hold poses with ease on a stable SUP board. Start your journey down a wooded channel shrouded in foliage. Flow into Crescent Pose, opening your chest to the forest air. Find stillness in inversion poses, appreciating the sturdy base of the board beneath you. Make your way into the sunshine, taking in the sparkling water and blue cloudless skies. Bask in the warmth on your skin as you move through backbends. Conclude your practice recharged and recentered after being immersed in the peaceful splendor of nature.
Mobile-Tensaw Delta.
Paddle through one of the largest river deltas in the country surrounded by lush wetlands near Mobile. The smooth, wide waters here are ideal for yoga atop a sturdy SUP board. Glide silently past remote swampland, home to diverse birds, gators, and other wildlife. Marvel at the cypress trees laden with swaying Spanish moss overhead. Spot vibrant wildflowers blooming among the marsh grasses. Feel the radiant warmth of the sun as you flow through your sequence surrounded only by nature. Let your breath and movement synchronize as you become fully present. Conclude your practice feeling renewed and restored within the tranquil, beautiful wilderness.
Conclusion:
As the crimson colors of the sunset reflect across the rippling water, you conclude your last calming pose. Kneeling on your board, you dip your hands into the cool lake and splash your face. Closing your eyes, you breathe deeply - taking in the pine-scented air. You feel energized yet tranquil, centered, and restored. Your SUP yoga session has allowed you to connect with nature and find harmony between your body and mind. As you paddle back to shore, you are grateful for the diversity of spectacular settings Alabama offers to practice yoga atop the water. Coastal estuaries, tranquil forests, river valleys - this state truly has it all. You step off your board feeling balanced and at peace. The sights and sounds that surrounded your flow have provided memories you will cherish, and motivated you to maintain this routine of serenity. Until next time, the waters beckon.
Glides Tips, Tricks and more!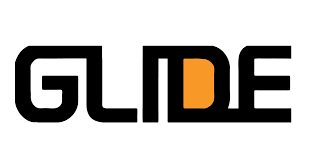 If you're just beginning your journey with SUP yoga, we invite you to explore our assortment of SUP yoga poses specifically curated for novices. Moreover, if you're in the market for a top-tier yoga SUP board, consider the Glide Lotus & O2 Lotus models.
Don't miss our insightful article, "A Comprehensive Guide To SUP Yoga," which serves as an invaluable resource for practitioners at all levels. This guide elucidates different facets of SUP yoga and proffers insightful advice and pointers.
For those on the hunt for prime paddle boarding spots within the United States, we've compiled a thorough state-by-state tour guide of premier locations for paddle boarding. The guide, "The best places to paddle board in the United States a state by state tour of where to paddle board with Glide Paddle Boards" introduces you to prime paddle boarding locales across the nation, in association with Glide Paddle Boards.
For those with an international outlook on paddle boarding, we have a pair of articles to guide you. The initial piece, "Ultimate Guide on Finding Places to Paddle Board Near You." offers valuable strategies to unearth fresh and exhilarating paddle boarding spots nearby.
The subsequent piece, "Epic Spots Globally To Paddle Board," showcases awe-inspiring paddle boarding locales worldwide. This is a fantastic source for anyone looking to discover novel and picturesque sites around the globe.
Please dive into our blog to unearth more expert recommendations and engrossing articles. Our objective is to offer valuable content and abundant information to amplify your paddle boarding adventures.