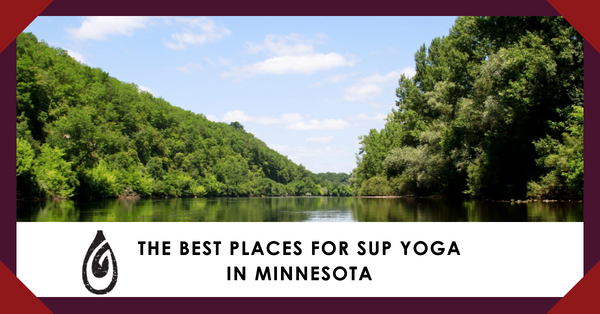 Paddling Serenity: Discovering Minnesota's Top 20 SUP Yoga Destinations.
Minnesota, the Land of 10,000 Lakes, is a paradise for outdoor enthusiasts seeking tranquility and adventure. Amidst its shimmering waters and lush landscapes, an exhilarating and soul-soothing activity has emerged: Stand-Up Paddleboard (SUP) Yoga. Combining the balance of yoga with the serenity of paddleboarding, SUP Yoga offers a unique way to connect with nature and oneself. Join us on a journey as we unveil the 20 best spots for SUP Yoga in Minnesota, where each location promises not only a physical workout but a mindful experience like no other.
1. Lake Calhoun.
Nestled within the heart of Minneapolis, Lake Calhoun boasts an urban oasis for SUP Yoga practitioners. The glistening waters mirror the towering skyline, creating a harmonious blend of nature and cityscape. As the sun sets behind the horizon, the soft ripples become a canvas for your practice, allowing you to flow amidst the vibrant energy of the city.
2. Split Rock Lighthouse State Park.
Embark on a SUP Yoga adventure surrounded by the rugged beauty of Split Rock Lighthouse State Park. Glide along the pristine waters of Lake Superior while gazing upon the iconic lighthouse perched on the rocky shore. The symphony of crashing waves and the distant call of seagulls provide a meditative soundtrack to your practice.
3. Boundary Waters Canoe Area Wilderness.
Immerse yourself in the untouched wilderness of the Boundary Waters, where placid lakes are interwoven with dense forests. SUP Yoga here is an invitation to become one with the natural world. Your board becomes a floating mat, and the ancient trees bear witness to your sun salutations.
4. Lake Minnewaska.
Tucked away in the rolling hills of central Minnesota, Lake Minnewaska exudes tranquility. SUP Yoga here is a serene escape into nature's embrace. The clear waters mirror the cotton candy skies during sunset, creating a dreamlike atmosphere that elevates your practice to new heights.
5. Gull Lake.
Gull Lake's expansive waters offer a canvas for SUP Yoga that is both vast and intimate. The encompassing forests create a sense of seclusion, allowing you to connect with your breath and the gentle lapping of water against your board. It's a symphony of stillness and movement.
6. Lake Itasca.
Venture to the source of the mighty Mississippi River for a truly unique SUP Yoga experience. Lake Itasca's calm waters invite you to flow where the river begins its journey. As you practice amidst ancient trees and whispering winds, you become a part of the river's story.
7. Lake Pepin.
Lake Pepin's sweeping vistas and serene ambiance make it a haven for SUP Yoga enthusiasts. The rugged bluffs rising from the water create a breathtaking backdrop as you find balance on your board. With each pose, you harmonize with the gentle rhythm of the lake.
8. Lake Bemidji.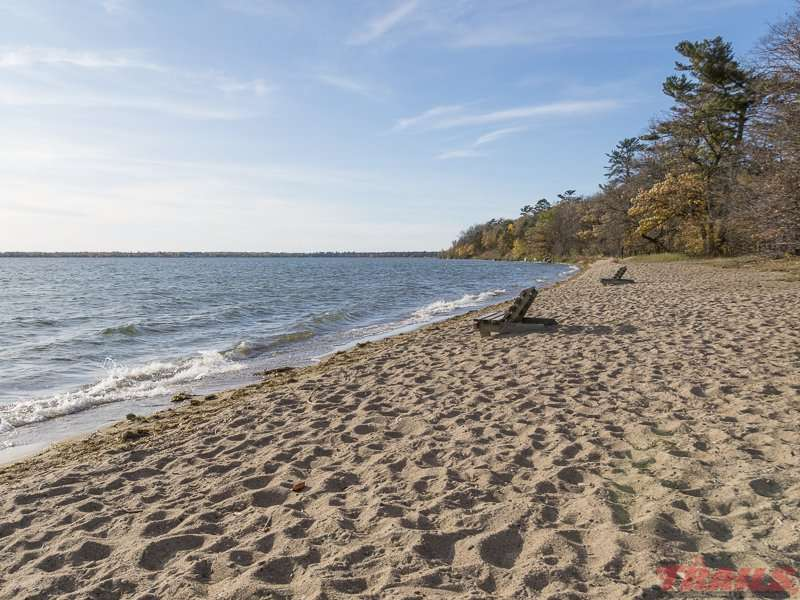 In the heart of the Northwoods, Lake Bemidji offers a SUP Yoga experience that is both peaceful and invigorating. The cool breeze carries the scent of pine, and the loons' calls provide a melodic accompaniment to your practice. It's a nature lover's paradise.
9. Lake Superior.
The grandeur of Lake Superior sets the stage for a SUP Yoga experience unlike any other. The largest freshwater lake in the world exudes an awe-inspiring energy that elevates your practice. Amidst its vastness, you find stillness and a profound connection to the elements.
10. Whitefish Chain of Lakes.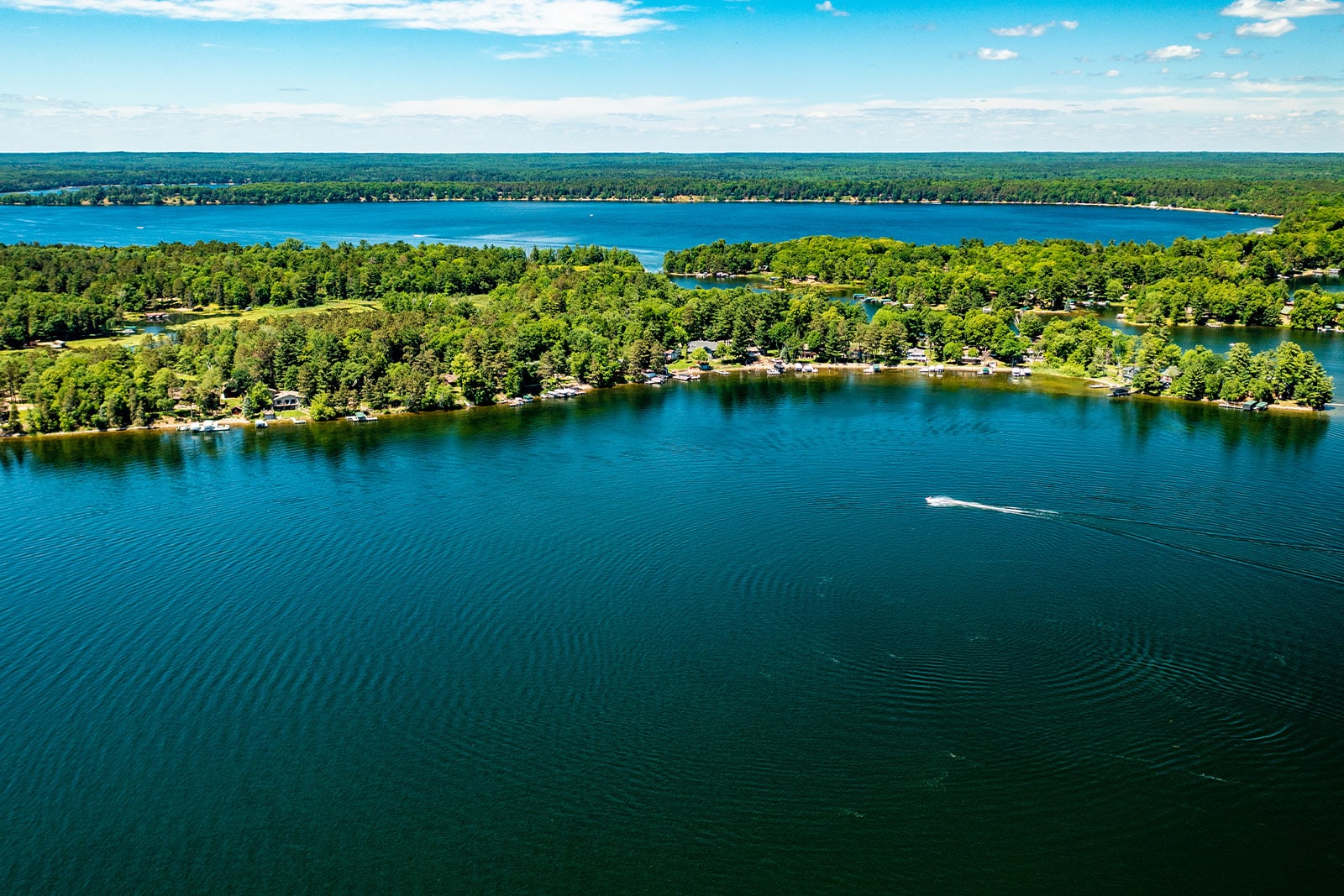 Encompassing thirteen interconnected lakes, the Whitefish Chain offers an adventure-filled SUP Yoga escapade. Paddle from one serene cove to another, each with its own unique charm. It's a journey of discovery as you explore the hidden gems of this aquatic paradise.
11. Lake Vermilion.
A tapestry of islands and peninsulas, Lake Vermilion provides an enchanting backdrop for SUP Yoga. The lake's emerald waters and dense forests create an immersive experience that awakens your senses. Here, every pose is a tribute to the beauty that surrounds you.
12. Lake of the Isles.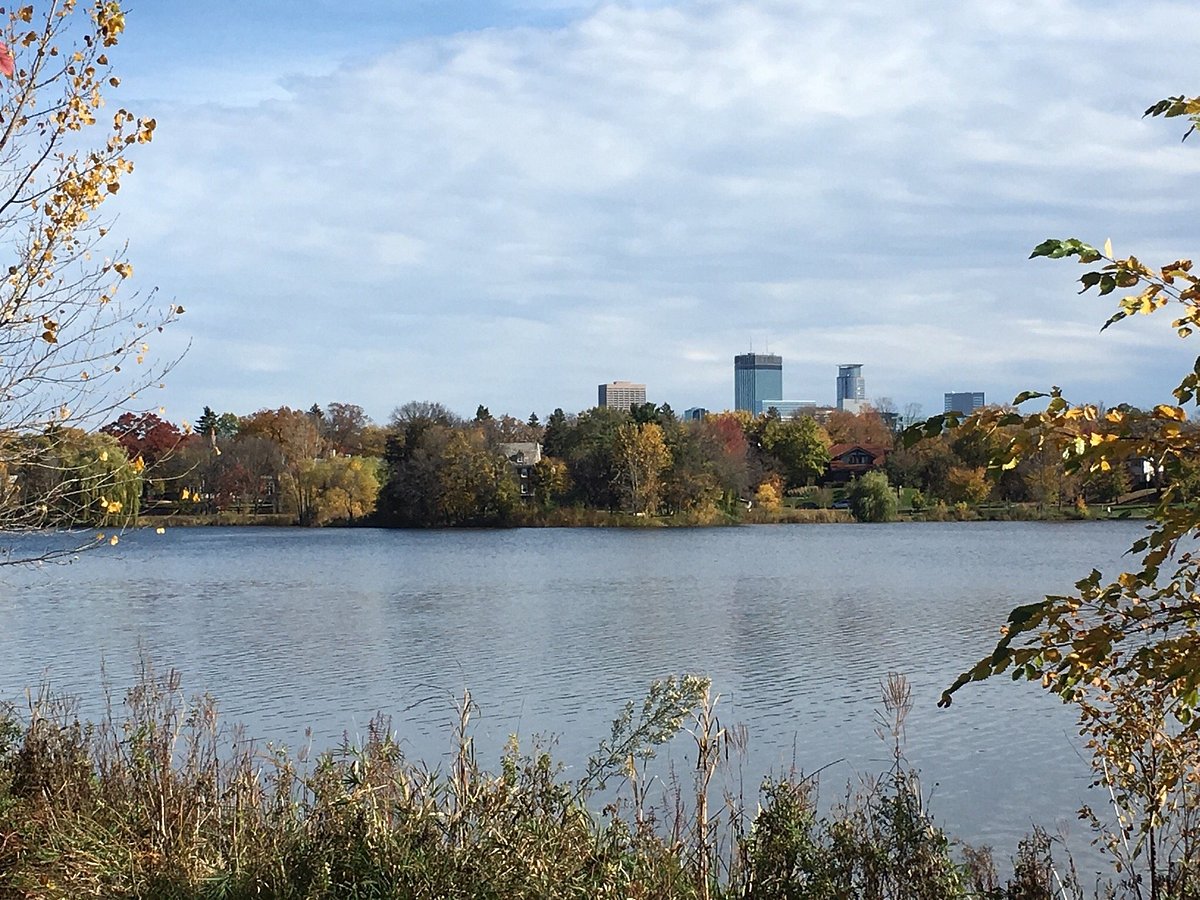 Another jewel in Minneapolis' crown, Lake of the Isles offers an idyllic setting for SUP Yoga. Lush greenery and elegant homes line the shores, creating a picturesque scene as you gracefully move through your practice. It's a blend of elegance and natural splendor.
13. Lake Harriet.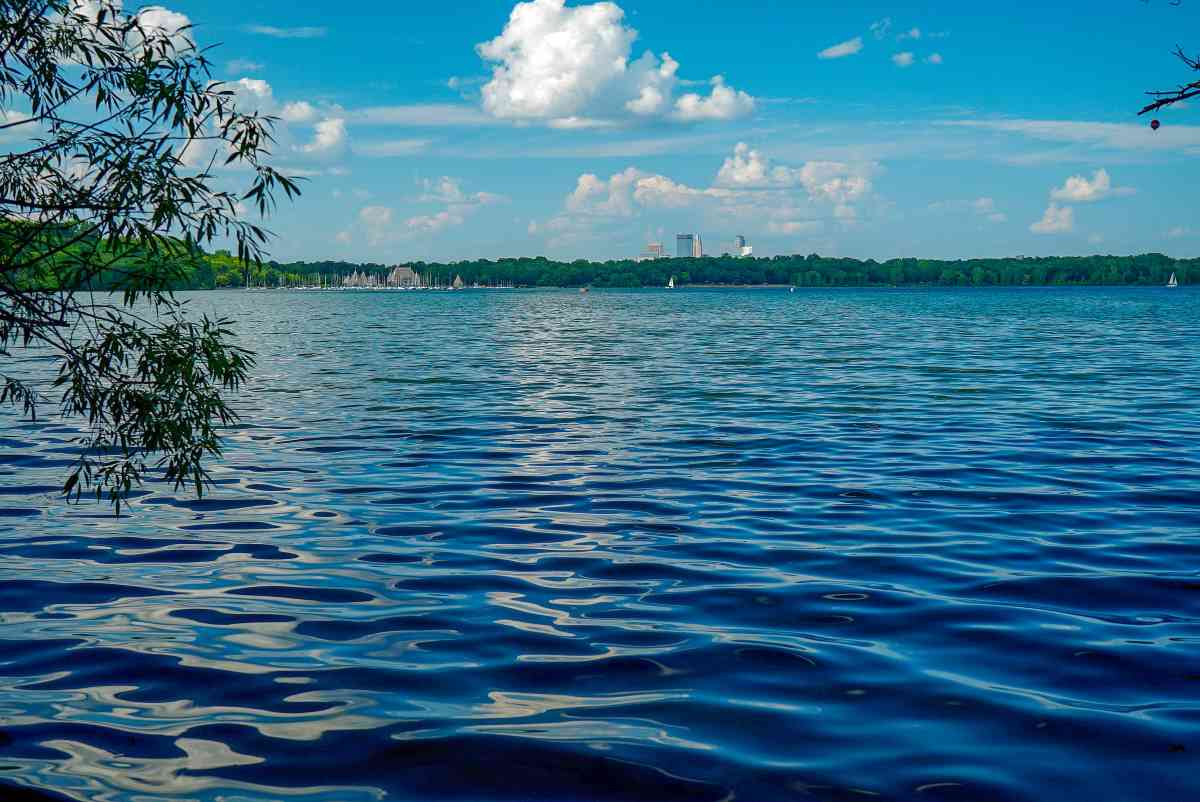 A sanctuary of calm within Minneapolis, Lake Harriet is a cherished destination for SUP Yoga practitioners. The clear waters reflect the changing seasons, offering a serene backdrop as you find balance on your board. Here, your practice becomes a moving meditation.
14. Leech Lake.
Leech Lake's expansive waters and undeveloped shores provide a tranquil haven for SUP Yoga enthusiasts. Paddle along the rugged coastline, discovering hidden inlets and peaceful bays. It's an opportunity to immerse yourself in nature's beauty.
15. Lake Mille Lacs.
As the second-largest lake in Minnesota, Lake Mille Lacs offers a SUP Yoga playground of endless possibilities. The open waters provide a sense of freedom as you explore the lake's expanse. Your practice becomes a dance between the sky and the water.
16. Lake of the Woods.
Nestled against the Canadian border, Lake of the Woods invites you to discover its secluded beauty. SUP Yoga here is a journey into pristine wilderness, where the only sounds are the whispering winds and the gentle lapping of water against your board.
17. Cedar Lake.
Connected to Lake of the Isles, Cedar Lake offers a serene retreat within the bustling city. The calm waters and lush surroundings create a peaceful atmosphere for your SUP Yoga practice. It's a reminder that serenity can be found even in urban landscapes.
18. Lake Waconia.
With its clear waters and scenic shores, Lake Waconia is a hidden gem for SUP Yoga enthusiasts. Paddle along the tranquil bays and marvel at the lake's pristine beauty. Here, you can escape the hustle and bustle and find solace on your board.
19. Lake Winnibigoshish.
Known affectionately as "Lake Winnie," this expansive lake offers a SUP Yoga experience that is both serene and awe-inspiring. The vastness of the lake and the surrounding forests create a sense of connection to nature's grandeur.
20. Lake Nokomis.
Our journey concludes at Lake Nokomis, where SUP Yoga blends seamlessly with the urban environment. The lake's calm waters and inviting beaches provide a perfect setting to connect with your practice and the vibrant community that surrounds it.
Conclusion: Minnesota's SUP Yoga destinations are more than just places to practice; they are gateways to profound experiences. Each location invites you to reconnect with yourself and nature, offering a sense of tranquility and mindfulness that is unmatched. Whether you seek the rugged beauty of a wilderness lake or the harmonious blend of city and nature, Minnesota's SUP Yoga spots promise a journey of serenity and discovery. So, grab your paddleboard, find your balance, and embark on an adventure that nourishes your body, mind, and soul. We hope you enjoyed this guide to some of the best places for sup yoga in Minnesota!
Glides Tips, Tricks and more!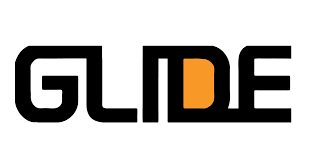 If you're just beginning your journey with SUP yoga, we invite you to explore our assortment of SUP yoga poses specifically curated for novices. Moreover, if you're in the market for a top-tier yoga SUP board, consider the Glide Lotus & O2 Lotus models.
Don't miss our insightful article, "A Comprehensive Guide To SUP Yoga," which serves as an invaluable resource for practitioners at all levels. This guide elucidates different facets of SUP yoga and proffers insightful advice and pointers.
For those on the hunt for prime paddle boarding spots within the United States, we've compiled a thorough state-by-state tour guide of premier locations for paddle boarding. The guide, "The best places to paddle board in the United States a state by state tour of where to paddle board with Glide Paddle Boards" introduces you to prime paddle boarding locales across the nation, in association with Glide Paddle Boards.
For those with an international outlook on paddle boarding, we have a pair of articles to guide you. The initial piece, "Ultimate Guide on Finding Places to Paddle Board Near You." offers valuable strategies to unearth fresh and exhilarating paddle boarding spots nearby.
The subsequent piece, "Epic Spots Globally To Paddle Board," showcases awe-inspiring paddle boarding locales worldwide. This is a fantastic source for anyone looking to discover novel and picturesque sites around the globe.
Please dive into our blog to unearth more expert recommendations and engrossing articles. Our objective is to offer valuable content and abundant information to amplify your paddle boarding adventures.