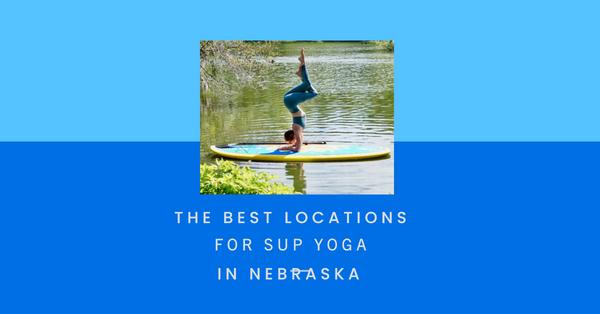 The Best Spots for SUP Yoga in Nebraska: A Harmony of Serenity and Balance.
Nebraska, a state renowned for its wide prairies and meandering rivers, offers a hidden gem for water enthusiasts seeking serenity and balance through the ancient practice of yoga combined with stand-up paddleboarding (SUP). SUP Yoga, as it's known, has gained popularity worldwide for its unique blend of mindfulness and adventure. In this article, we will explore some of the most captivating locations in Nebraska that provide the perfect backdrop for this rejuvenating experience.
Niobrara State Park - Niobrara River:
Nestled in the lush landscapes of northeastern Nebraska, Niobrara State Park offers an ideal setting for SUP Yoga. The tranquil Niobrara River flows gently through the park, allowing yogis to connect with nature while gracefully balancing on their paddleboards. The pristine surroundings and the occasional sighting of wildlife add an element of tranquility, making this spot a true haven for SUP Yoga enthusiasts.
Lake McConaughy:
Known as "Big Mac," Lake McConaughy's vastness and crystal-clear waters create an awe-inspiring environment for SUP Yoga. The lake's sandy beaches provide an excellent platform for yoga poses, where participants can delve into a deep state of relaxation while soaking in the breathtaking views of the surrounding sand dunes and the infinite horizon.
Calamus Reservoir State Recreation Area:
Amidst the charming Sandhills region lies the Calamus Reservoir, an oasis for SUP Yoga. The peaceful waters are embraced by scenic cliffs and lush forests, elevating the experience of practicing yoga on a paddleboard to a higher level of connection with nature. The serene ambiance and cool breeze add an extra dimension of tranquility to the practice.
Platte River State Park - Jenny Newman Lake:
As the Platte River gently winds its way through the state, Platte River State Park provides a picturesque spot for SUP Yoga at Jenny Newman Lake. The mirror-like lake reflects the surrounding trees and skies, creating a surreal atmosphere for yogis seeking inner harmony and spiritual awakening. The secluded setting allows practitioners to immerse themselves fully in the practice.
Eugene T. Mahoney State Park - Owen Marina Lake:
Nestled in the verdant beauty of the Platte River Valley, Owen Marina Lake at Eugene T. Mahoney State Park offers a serene escape for SUP Yoga enthusiasts. The park's lush landscape and calm waters create an ambiance of peace and rejuvenation, perfect for connecting the body and mind in harmony with nature.
Branched Oak Lake:
Just a short drive from Lincoln, Branched Oak Lake welcomes paddleboard yogis to experience a tranquil and meditative environment. The lake's calm waters and serene shoreline are complemented by the sight of birds gliding across the surface, enhancing the sense of oneness with the natural world.
Harlan County Reservoir:
Harlan County Reservoir, the second-largest lake in Nebraska, is a magnificent destination for SUP Yoga. The vast expanse of water and the undulating landscape form a beautiful backdrop for a transformative practice. As the sun rises or sets over the horizon, yogis are treated to a breathtaking spectacle that enhances the overall experience.
Fremont State Recreation Area - Lake 20:
Lake 20 at Fremont State Recreation Area beckons paddleboard yogis with its peaceful ambiance and breathtaking scenery. Surrounded by lush vegetation and ample wildlife, this spot offers the perfect blend of nature and tranquility for a deeply meditative SUP Yoga session.
Lake Wanahoo State Recreation Area:
A hidden gem in Saunders County, Lake Wanahoo entices SUP Yoga enthusiasts with its calm waters and unspoiled beauty. The serene surroundings and the opportunity to connect with the local flora and fauna make this spot an excellent choice for a peaceful and rejuvenating yoga experience.
Holmes Lake:
Within Lincoln's city limits lies Holmes Lake, a serene oasis for SUP Yoga practitioners seeking balance amidst the urban hustle. The lake's clear waters and the peacefulness of its surroundings provide a unique escape from the everyday, allowing yogis to achieve a harmonious connection with their surroundings.
Lake Minatare State Recreation Area:
Nestled against the iconic Scotts Bluff National Monument, Lake Minatare offers a captivating location for SUP Yoga. The majestic cliffs and the lake's peaceful waters create a serene atmosphere, inviting yogis to delve into a state of complete tranquility while floating on their paddleboards.
Lake Ogallala:
A well-known spot for water sports, Lake Ogallala's vastness and the surrounding plains provide a breathtaking setting for SUP Yoga. The sense of freedom that comes with practicing yoga on the water complements the feeling of being one with the open landscape.
Red Willow Reservoir State Recreation Area:
Located in the southwestern region of the state, Red Willow Reservoir lures SUP Yoga enthusiasts with its quiet waters and the soothing embrace of nature. Amidst the peaceful surroundings, yogis can fully immerse themselves in their practice and achieve a profound sense of balance and unity.
Pawnee Lake State Recreation Area:
Embraced by the captivating beauty of Pawnee Lake, this spot offers SUP Yoga practitioners an opportunity to escape the noise of the world and find solace in the gentle ripples of the water. The park's diverse wildlife and lush vegetation contribute to an enriching and immersive experience.
Wagon Train Lake:
Named after its resemblance to a wagon train, this lake is a serene location for SUP Yoga. Surrounded by a dense canopy of trees and offering breathtaking sunset views, Wagon Train Lake inspires a profound connection between mind, body, and nature.
Willow Creek State Recreation Area - Willow Creek Lake:
Willow Creek Lake, located in northeastern Nebraska, captivates SUP Yoga enthusiasts with its peaceful waters and pristine surroundings. The lake's calm demeanor encourages a sense of tranquility and focus, allowing yogis to deepen their practice and embrace the beauty of mindfulness.
Lake Maloney:
Nestled near North Platte, Lake Maloney invites SUP Yoga enthusiasts to a delightful experience amid the picturesque prairie. The lake's peaceful waters and vastness create an ideal setting for yoga on a paddleboard, evoking a profound sense of grounding and connection with nature.
Wildcat Hills State Recreation Area - Carter Canyon Reservoir:
Amidst the unique geological formations of the Wildcat Hills, Carter Canyon Reservoir offers an enchanting setting for SUP Yoga. The rugged cliffs and the lake's calm waters create an atmosphere of serenity, allowing yogis to embrace a meditative state on their paddleboards.
Enders Reservoir State Recreation Area:
Enders Reservoir, situated in the heart of Nebraska's high plains, presents a wonderful spot for SUP Yoga with its peaceful surroundings and serene waters. The vast skies and open landscapes foster a profound sense of oneness and freedom during the practice.
Sherman Reservoir State Recreation Area:
Sherman Reservoir, a well-loved spot for fishing and water sports, also entices SUP Yoga enthusiasts with its tranquil waters and picturesque surroundings. The lake's peaceful ambiance and the abundance of natural beauty make it a perfect place to achieve harmony and tranquility through paddleboard yoga.
Conclusion:
As we explored the best spots for SUP Yoga in Nebraska, it became evident that this practice offers an unparalleled opportunity to harmonize mind, body, and spirit amidst the beauty of nature. Each location mentioned above possesses its unique charm, inviting practitioners to deepen their connection with both their inner selves and the surrounding environment. Whether it's the gentle flow of the Niobrara River, the vastness of Lake McConaughy, or the serenity of Lake Maloney, Nebraska provides a diverse array of locations for SUP Yoga enthusiasts to embark on a journey of self-discovery, balance, and oneness with nature. So, grab your paddleboard, unroll your yoga mat, and embrace the tranquility of these awe-inspiring locations as you float into a world of serenity and mindfulness through SUP Yoga in Nebraska.
Glides Tips, Tricks and more!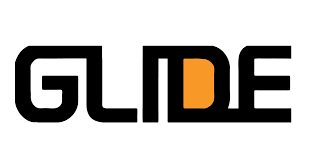 If you're new to SUP yoga, we invite you to explore our collection of beginner-friendly SUP yoga poses. Also, if you're looking for a high-quality yoga SUP board, consider the Glide Lotus & O2 Lotus models.
Don't miss our informative article, "A Comprehensive Guide To SUP Yoga," which is a valuable resource for practitioners of all levels. This guide covers various aspects of SUP yoga and provides insightful advice and tips.
For those searching for top paddle boarding spots in the United States, we've compiled a detailed state-by-state tour guide featuring premier locations for paddle boarding. The guide, "The best places to paddle board in the United States a state by state tour of where to paddle board with Glide Paddle Boards," introduces you to prime paddle boarding destinations across the nation, in association with Glide Paddle Boards.
If you have an international interest in paddle boarding, we have a pair of articles to guide you. The first piece, "Ultimate Guide on Finding Places to Paddle Board Near You." offers valuable strategies to discover fresh and exhilarating paddle boarding spots nearby.
The subsequent piece, "Epic Spots Globally To Paddle Board," showcases awe-inspiring paddle boarding locations worldwide. It's a fantastic resource for anyone looking to discover novel and picturesque sites around the globe.
Please dive into our blog to find more expert recommendations and engaging articles. Our goal is to provide valuable content and abundant information to enhance your paddle boarding adventures.