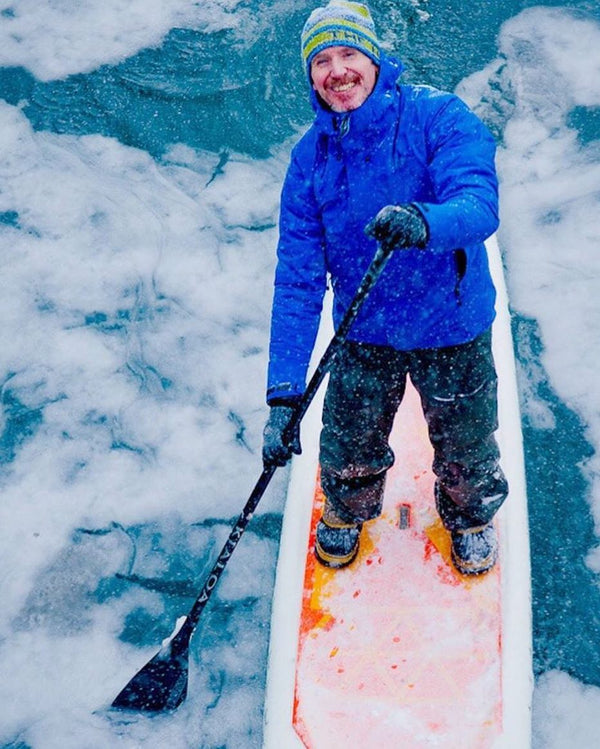 The World's Most Unusual Paddle Boarding Locations: From Frozen Lakes to Volcanic Lagoons
Take your paddle boarding skills to some of the most unique locations in the world.
Stand up paddle boarding (SUP) is a versatile sport that can be enjoyed in various settings, from calm lakes to open ocean. However, some paddle boarders crave more unique and challenging experiences. This article explores the world's most unusual paddling locations, from frozen lakes to volcanic lagoons, providing a thrilling stand up paddle board adventure for those who dare to venture beyond traditional paddle boarding spots.
Frozen Lakes: Paddle Boarding in a Winter Wonderland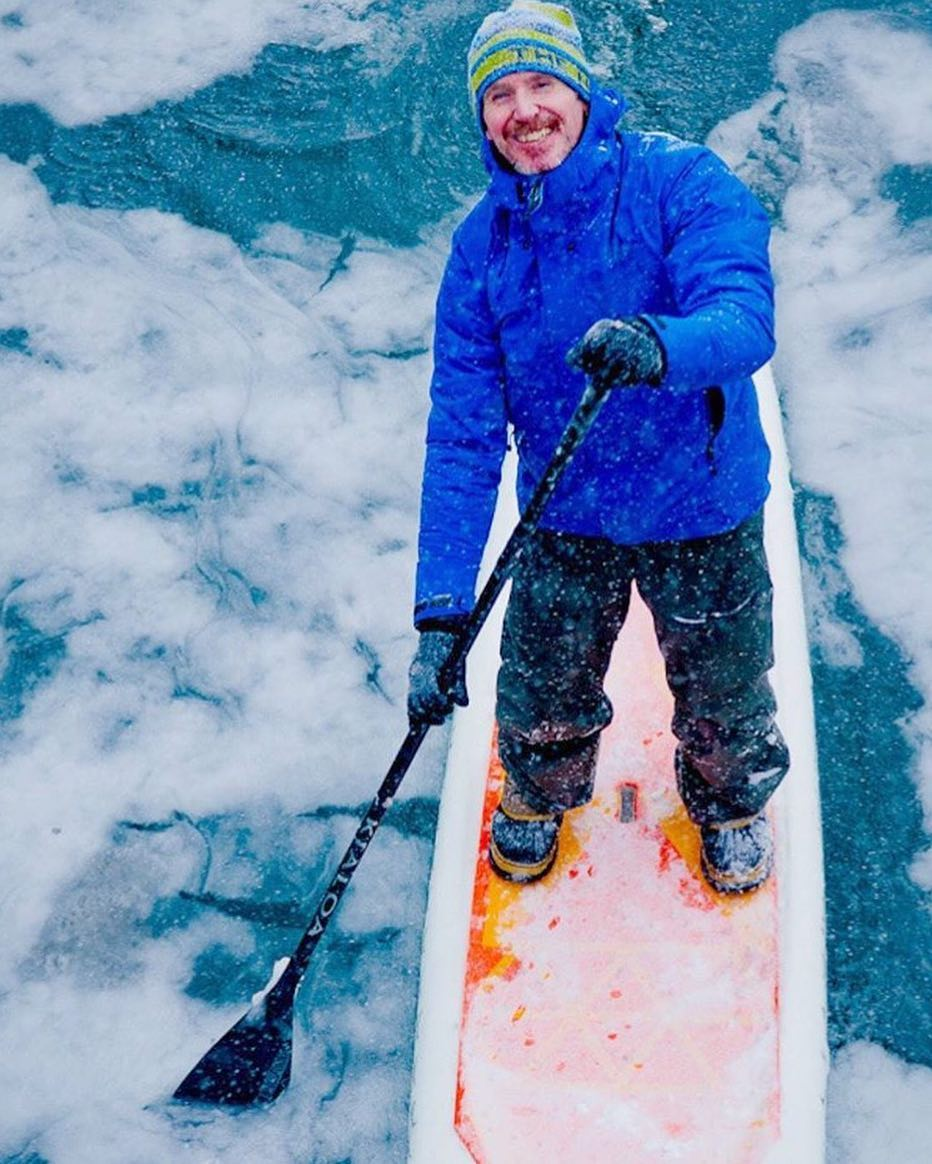 Paddling a SUP board is often associated with warm weather and sunny skies, but who says you can't enjoy the sport in the midst of winter? Frozen lakes offer a unique and exhilarating paddle board experience that defies conventional wisdom.
Lake Baikal, Siberia
Lake Baikal, the world's deepest and oldest freshwater lake, is a prime location for this icy stand up paddle board adventure. Paddlers brave enough to navigate its icy waters are rewarded with stunning views of the frozen landscape and a sense of achievement that comes from conquering such a challenging environment. Don't forget your safety whistle and personal flotation device, as the frigid water temperature demands utmost caution.
Volcanic Lagoons: Paddle Boarding in Otherworldly Surroundings
Paddle boarding amidst volcanic lagoons offers a surreal experience like no other. These locations provide the opportunity to paddle board over vibrant, mineral-rich waters while admiring the dramatic volcanic landscape.
Hverfjall Crater Lake, Iceland
One such location is Hverfjall Crater Lake in Iceland, where paddle boarders can explore the crystal-clear waters within a volcanic crater. Surrounded by the rugged beauty of Iceland's terrain, this SUP adventure provides an unforgettable experience for advanced paddlers.
Paddle Boarding in Wildlife Hotspots
Some of the most unusual paddle boarding locations offer unique encounters with marine life. Paddle boarders can get up close and personal with various aquatic species while practicing their paddle technique and enjoying the natural beauty of these destinations.
Silver Springs, Florida
Silver Springs in Florida is home to a diverse array of wildlife, including manatees, turtles, and numerous bird species. Paddle boarders can glide through the crystal-clear waters of this natural spring system while observing these fascinating creatures. Just remember to keep a respectful distance and follow proper guidelines to protect the local wildlife.
SUP Yoga in Exotic Locations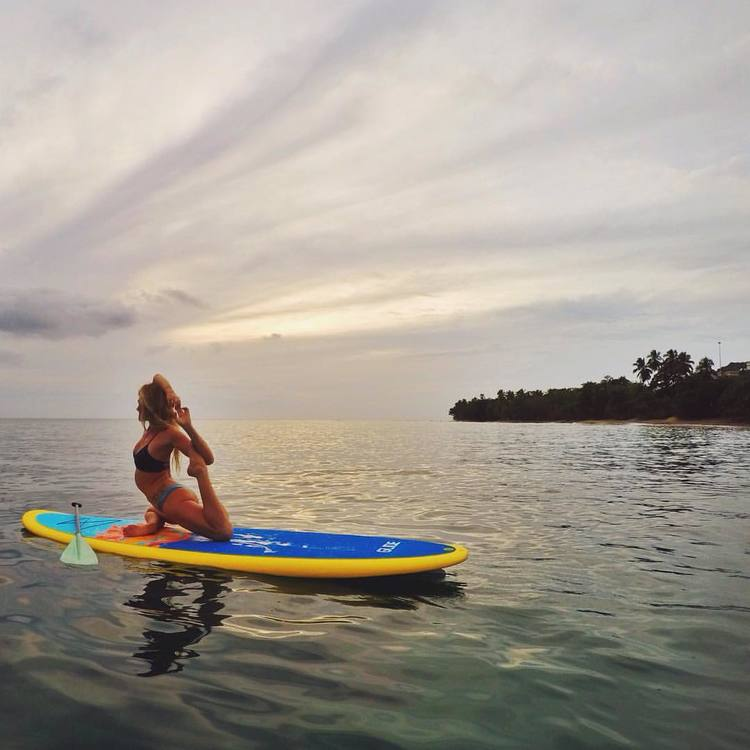 SUP yoga combines the tranquility of yoga with the calming effect of being on the water. Practicing SUP yoga in unconventional settings offers a unique and inspiring experience that can deepen your connection to both your practice and the environment.
Floating Platforms in Bali, Indonesia
Imagine performing your sun salutations on a floating platform in the midst of lush Balinese surroundings. Bali, known for its stunning landscapes and spiritual ambiance, is the perfect location to combine SUP yoga with an exotic getaway. Be prepared for a transformative experience as you balance on your paddle board and connect with nature.
Paddle Boarding in Urban Waterways
Paddling a hard or inflatable paddle board in urban waterways offers a completely different perspective on city life. These locations allow paddlers to escape the hustle and bustle of the city while enjoying an invigorating paddle board session.
River Thames, London
The River Thames in London offers paddle boarders the opportunity to explore the city's iconic landmarks from a unique vantage point. Paddle along the river and take in the sights of the Houses of Parliament, the London Eye, and Tower Bridge while enjoying a SUP adventure in the heart of the city.
Nighttime Paddle Boarding: Illuminated Adventures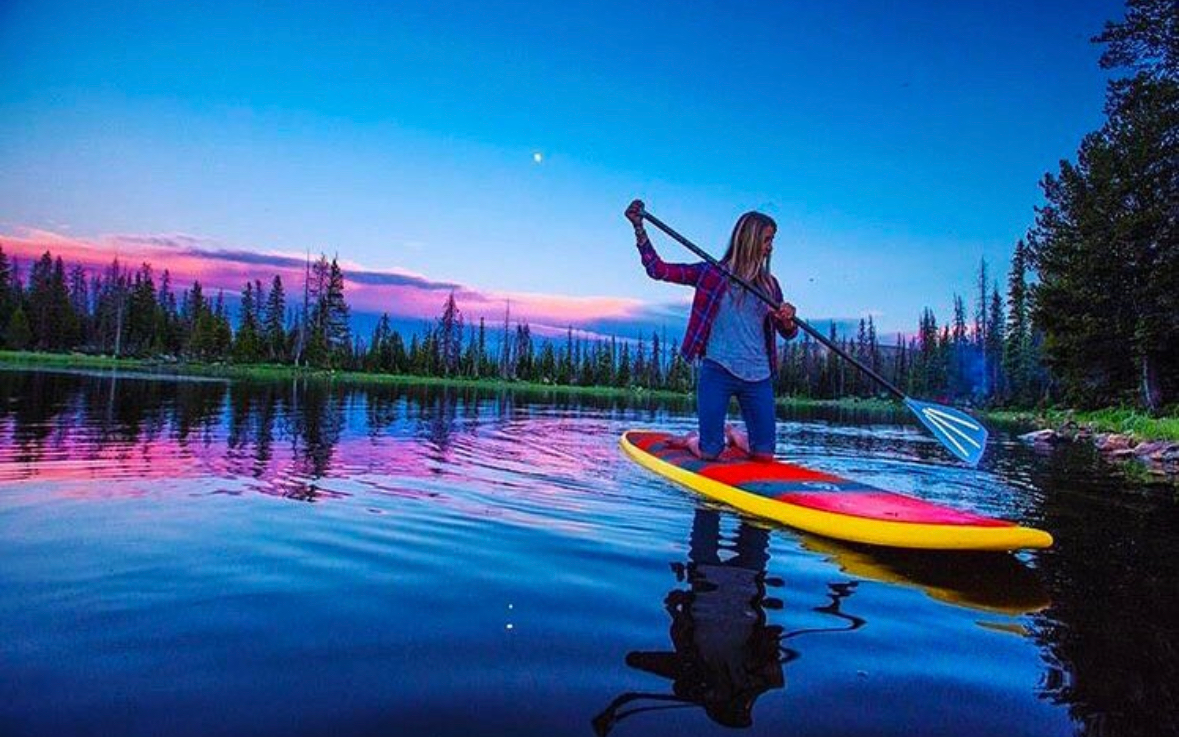 For those looking for a more unconventional SUP experience, nighttime paddle boarding offers an enchanting and mysterious adventure. Illuminated by underwater LED lights or glow-in-the-dark gear, these nighttime excursions provide a whole new perspective on paddle boarding.
Bioluminescent Bays, Puerto Rico
Paddle boarding in bioluminescent bays in Puerto Rico is a truly magical experience. As you glide through the water, the movement of your paddle and board activates the bioluminescent organisms, creating a mesmerizing glow beneath you. This unforgettable SUP experience allows you to connect with the natural world in a truly unique way.
Paddle Boarding in Extreme Conditions: The Ultimate Challenge
For those seeking the ultimate SUP challenge, some of the world's most extreme stand up paddle board locations provide adrenaline-pumping adventures that push your skills to the limit.
Nazaré, Portugal
Nazaré, Portugal is known for its monstrous waves, attracting fearless surfers and paddlers from around the world. Paddle surfing these gigantic swells requires advanced skills, a strong core, and nerves of steel. Conquering these waves is the ultimate accomplishment for those who live for extreme SUP experiences. If you've never tried SUP surfing, you may want to start with smaller waves.
Exploring Hidden Gems: Paddle Boarding in Remote Locations
Some of the most unusual locations for paddle boards are found off the beaten path, in remote and lesser-known destinations. These hidden gems offer paddlers the chance to explore pristine environments and enjoy a sense of solitude on the water.
Sian Ka'an Biosphere Reserve, Mexico
Sian Ka'an Biosphere Reserve in Mexico is a UNESCO World Heritage site that boasts a diverse ecosystem teeming with marine life, mangroves, and hidden lagoons. Paddling a paddle board in this protected area offers a unique opportunity to explore the natural beauty and tranquility of this remote location. Be sure to adhere to strict environmental guidelines to preserve this fragile ecosystem.
Conclusion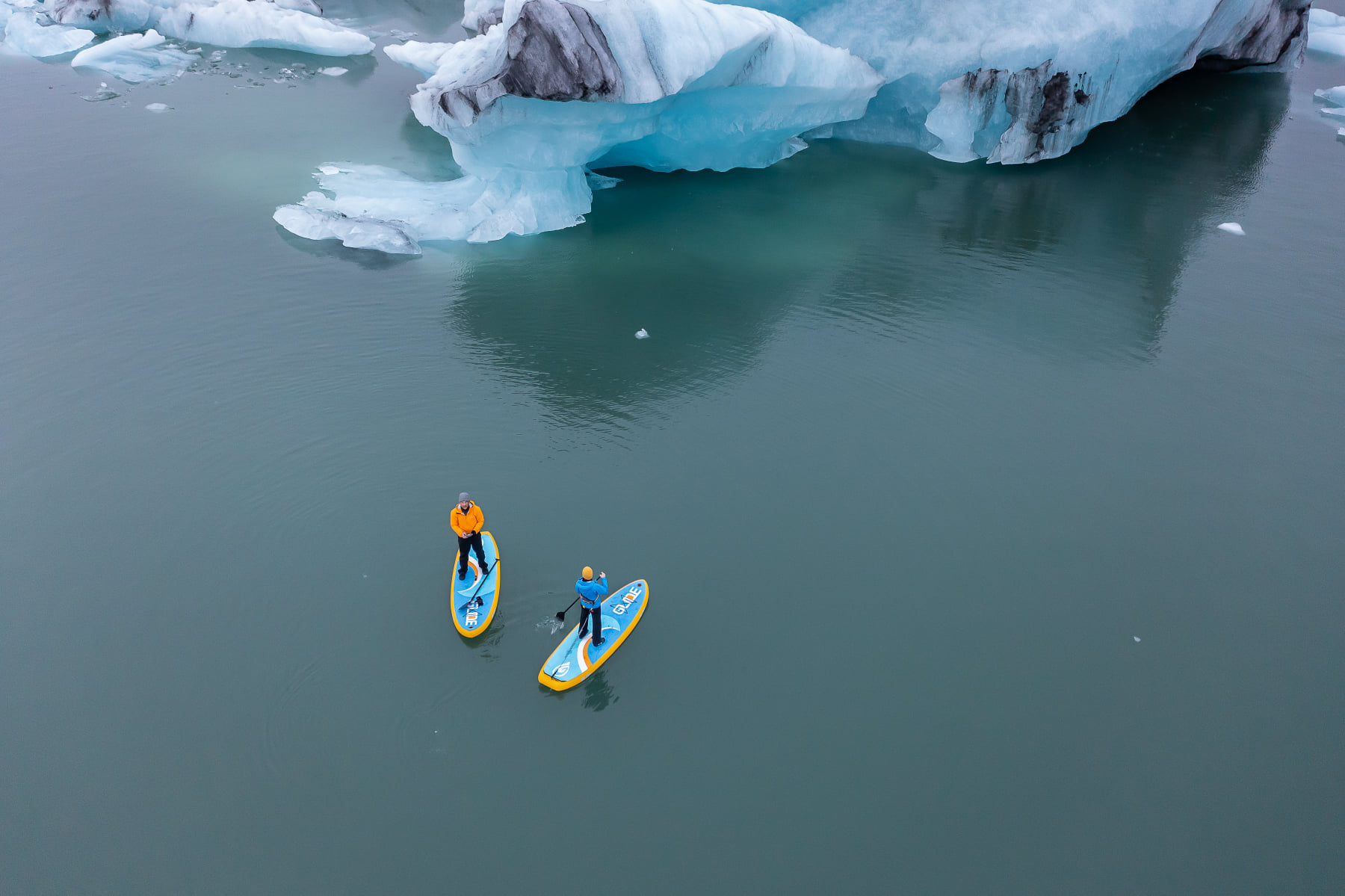 The world is full of unusual locations to paddle a SUP board that offer unique and thrilling experiences for adventurous SUP enthusiasts. From frozen lakes to volcanic lagoons, these destinations provide unforgettable memories and a chance to push your paddle boarding skills to new heights. So grab your stand up paddle board, SUP paddle, and personal flotation device, and embark on your next SUP adventure in one of these awe-inspiring locations.
If you are looking to improve your paddle stroke, need a paddle board bag, paddle board leash or any other paddle board equipment or information, check out all we have to offer at: the Glide website.