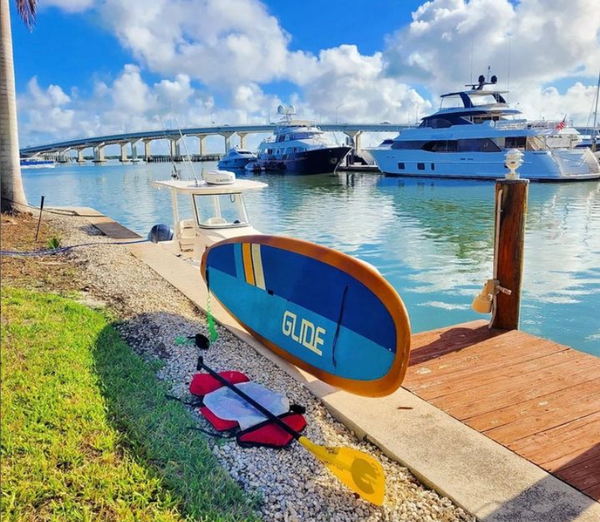 Beginner tips for paddle boarding.
Paddle boarding is a fun, low-impact activity that can be enjoyed by people of all ages and abilities. Whether you're looking to get some exercise, explore your local waterways, or just relax on the water, paddle boarding is a great way to do it. If you're just getting started, it can be a little intimidating, but with the proper preparation and guidance, you'll be able to get out on the water with confidence. Here's what a beginner should do when taking up paddle boarding.
1. Get the Right Gear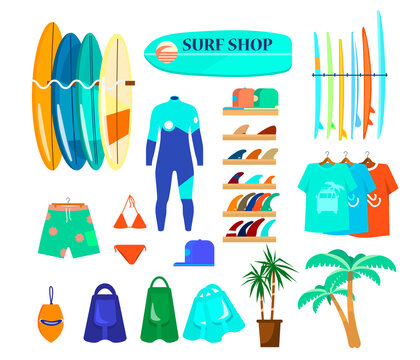 The first step for any beginner paddle boarder is to make sure you have the right gear. When it comes to paddle boards, you want to make sure you have the right size and shape for your skill level and intended use. If you're just starting out, you may want to consider renting a board before you make a purchase. This will help you get a feel for different boards and find the one that's right for you.
In addition to a board, you'll need a paddle, a personal flotation device (PFD), and a leash. The paddle should be the right size for your height and should be adjusted so that it is comfortable to use. The PFD should fit properly and be properly secured. The leash should be attached to your board and your ankle, so that you can easily be retrieved if you fall off the board.
2. Learn the Basics.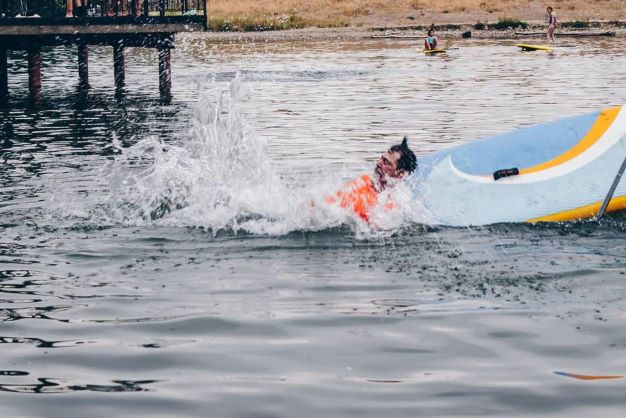 Before getting out on the water, it's important to learn the basics of paddle boarding. This includes how to get on and off the board, how to control the board with the paddle, and how to turn the board. Taking a lesson or two from a certified instructor will give you the skills and confidence you need to get out on the water.
Or better yet read up on our blog, watch a youtube video and have fun getting the hang of it. Paddle boarding is an easy sport to pick up and one you can easily learn on your own. How ever lessons can be fun with a group. Either route is a great option.
3. Practice in Calm Water.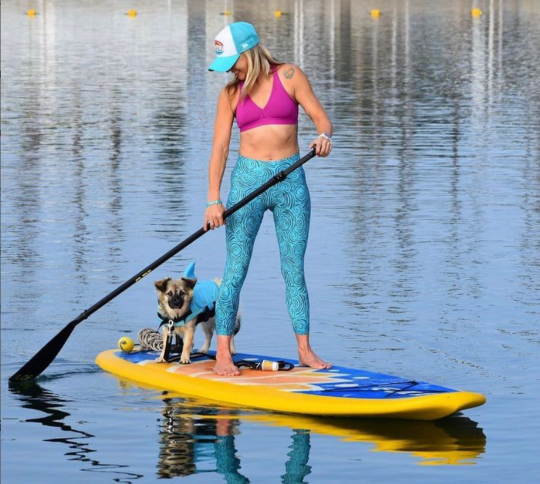 Once you've learned the basics, it's time to get out on the water. When you're first starting out, it's important to practice in calm, shallow water. This will allow you to get a feel for the board and the paddle without worrying about the added challenge of waves and wind. As you become more comfortable with the board, you can gradually move to more challenging conditions.
4. Stay Alert.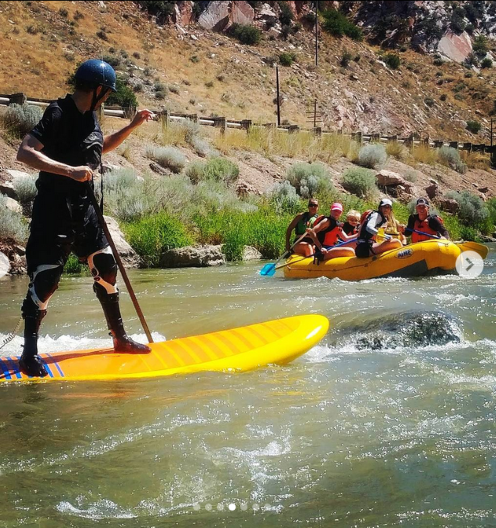 No matter where you are paddle boarding, it's important to stay alert and aware of your surroundings. This includes paying attention to the weather, currents, and other boats and boarders in the area. You should also make sure to wear a leash and PFD at all times, even if you're an experienced paddle boarder.
5. Let Friends, family, or loved ones know where you are going.
Especially if you are going alone, let someone know where you are going and when you plan to be back.
6. Have Fun.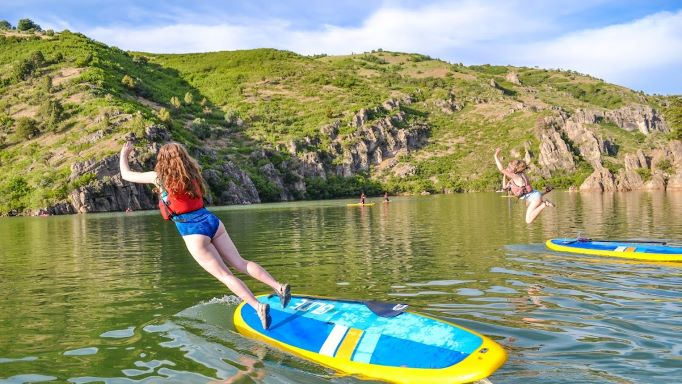 Finally, don't forget to have fun! Paddle boarding is a great way to get out on the water and enjoy the outdoors. So relax, take it slow, and enjoy the ride.
Paddle boarding is a great way to get out on the water and have some fun. With the right gear and a little practice, you can quickly become a confident paddle boarder. So take these paddle boarding tips into account and get out on the water! For more tips check out this article and read through our awesome blog.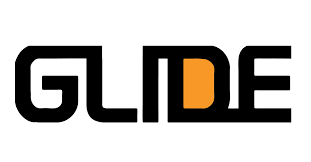 Tell us about your first-time paddle boarding at #glidesup on Instagram.