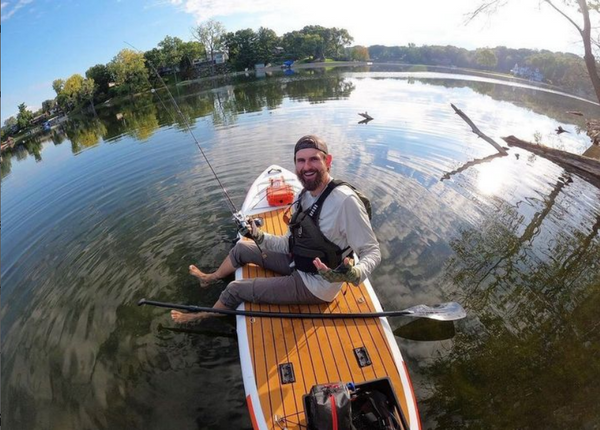 Fishing paddle board.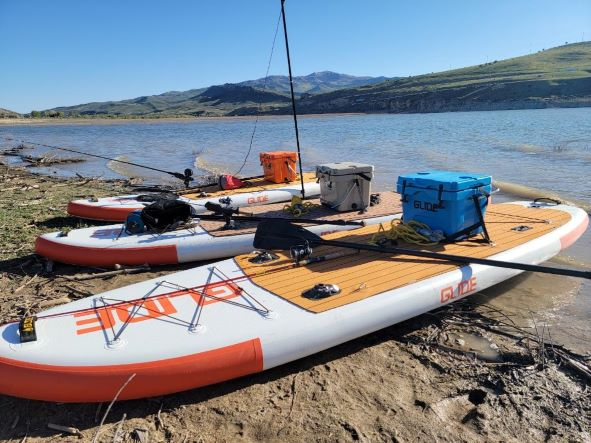 Are you looking at fishing paddle boards and wondering what one to get? The good news is if you pick up a Glide o2 Angler fishing paddle board then you have chosen the best fishing paddle board on the market. The Glide Angler fishing sup was designed by professional paddlers and anglers. Creating the best sup fishing paddle board.
About the Glide Angler fishing paddle board.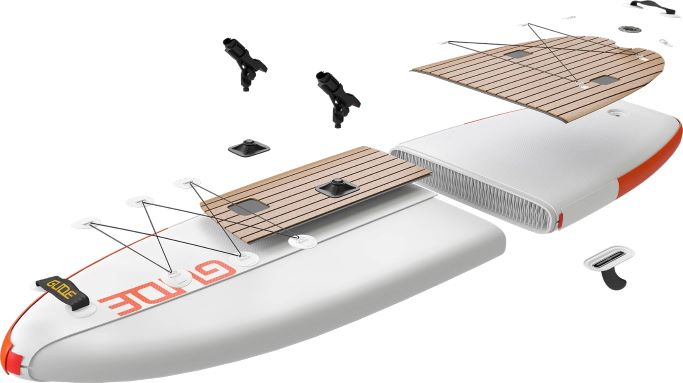 This is a longer fishing paddle board, with a length of 11' with a deck width of 36" featuring a flat bottom that combines to provide the ultimate stable paddle boards for fishing. This stable fishing sup design has the board being listed as the best fishing paddle board for fly fishing as well as regular sup fishing.
It features a removable center fin that is housed in a U.S.-style finbox, a generous amount of d rings, front and rear storage areas for all your fishing gear as well as gear mounts that are scotty mount computable. And includes two fishing rod holders. The rod holders work for fly fishing rods as well as normal fishing rods. The rod holders can also be used to troll with.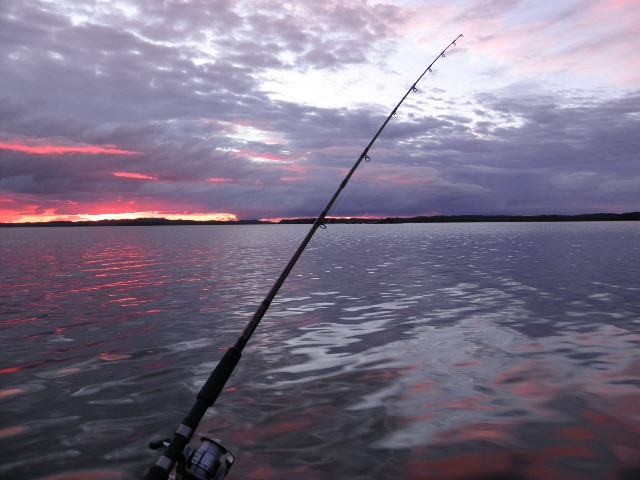 The weight capacity of the Angler fishing paddle board is 500lbs something most fishing paddle boards do not come close to. The weight capacity on the inflatable fishing sup is important, you want to have room for all your fishing gear, a cooler with ice and drinks plus weight left over for a monster catch, possibly even a dog.
The Angler fishing sup board is also fun to just take out paddle boarding and is the perfect board to make memories with and use as a floating snorkel platform with the kids, your self or friends.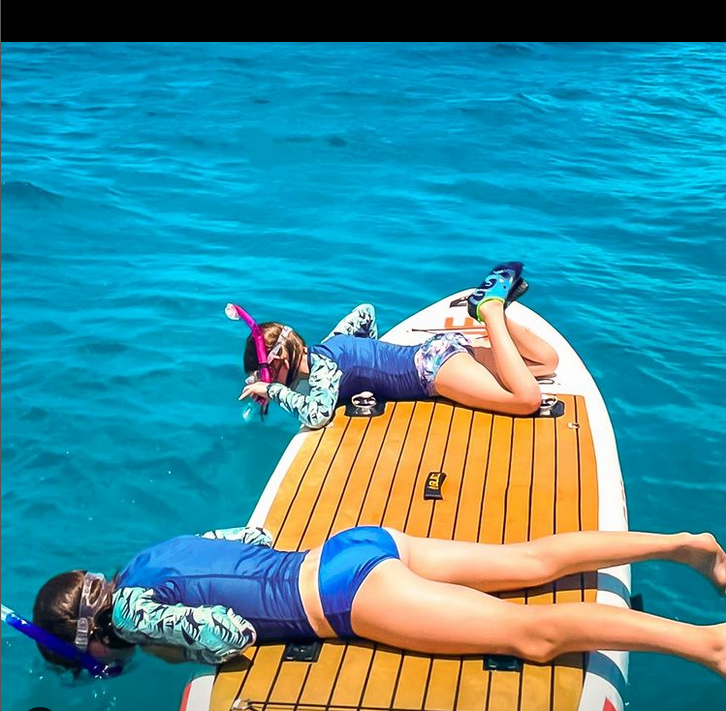 Why a fishing paddle board over a fishing kayak?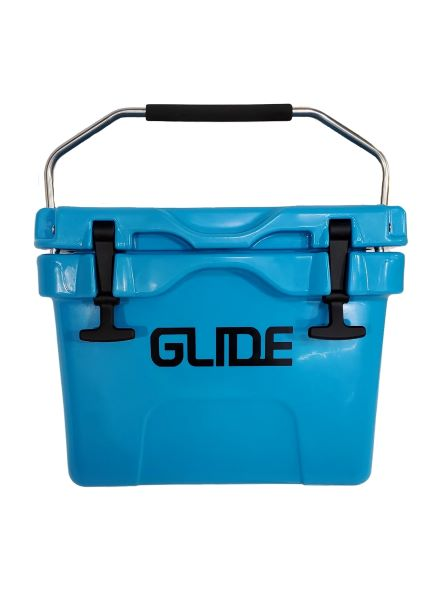 Besides it not being the 90's some of the reasons are as follows. With fishing sups, you have a clear advantage when sight fishing vs being down low in a fishing kayak. And when it comes to sup fly fishing nothing comes close to the Glide Angler. While fly fishing from a fishing kayak is a lot more frustrating and less likely to catch fish.
Fishing sups also let you have a better view of the world around you, and the fish in the waters around you, especially with polarized sunglasses. And for me, the ability to easily bring a dog with me makes the fishing sup hands down the better choice.
The Glide Angler has proven to be the best fishing paddle board on the market. And that a dedicated fishing sup can be fun to paddle board with and be able to do so much more than just be a fishing board. Currently, the best inflatable fishing sup is on sale for the holidays. Pick one up today and see why fishing paddle board reviews love our fishing boards.
What is included with the Angler Fishing paddle board?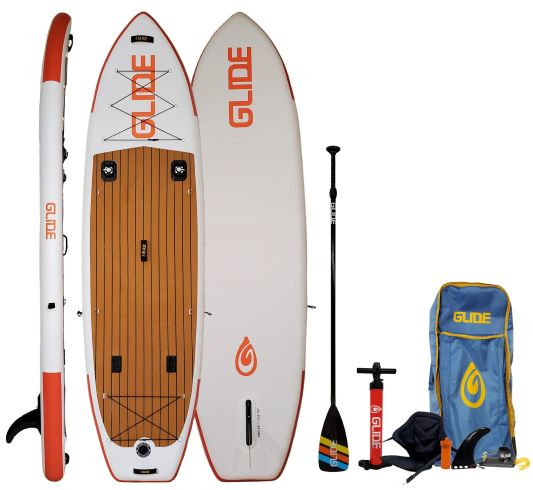 Backpack with rolling wheels for easy travel
Adjustable fiberglass Paddle
2 Rod Holders. Rod holder hold fly and normal rods
Leash
High capacity SUP pump
Fin
Repair Kit
Kayak Seat
Carry Strap
For those who had wondered about a fishing kayak we have included a kayak seat with the Glide Angler fishing setup. Although you may want to pick up one of our amazing coolers that also serve as a seat, available in multiple colors. Sup accessories can be found here. To learn more about the Glide Angler check our website or this article, our blog also has sup fishing tips and a beginner's guide on how to fish from a paddle board.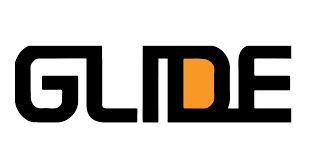 Let us know about your latest sup fishing adventure, and if you prefer a solid paddle board or an inflatable paddle board at #glidesup on Instagram. No matter what brand you are using for paddle board fishing we at Glide are hoping you had a fun and successful fishing trip.