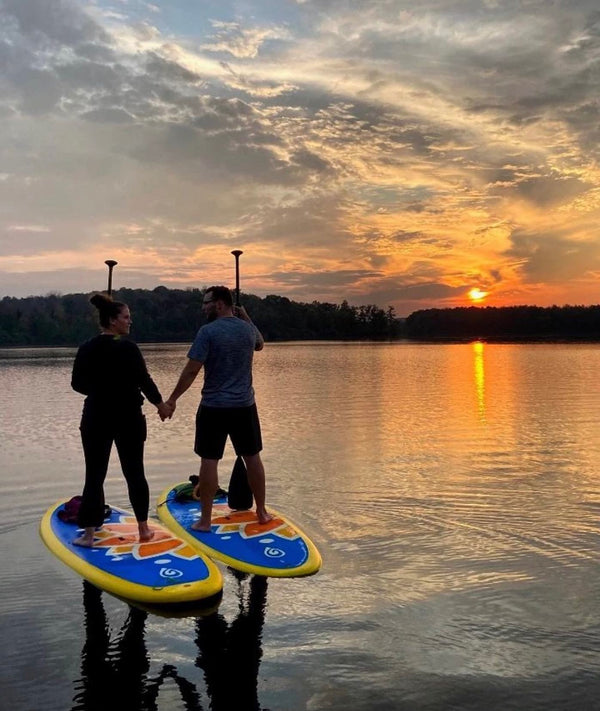 How to Plan a Romantic Date on Paddle Boards
Paddle boards and dating. Find out all you need to know.
Introduction
Picture yourself and your partner out on the water, the sun setting in the background, surrounded by the serenity of nature; a perfect setting for a romantic date, isn't it? Paddle boarding can be much more than a sport or a fun activity; with a bit of planning, it can turn into a perfect romantic adventure. Here's how you can plan a romantic date on paddle boards, offering an intimate and fun-filled experience.
Choosing the Perfect Paddle Board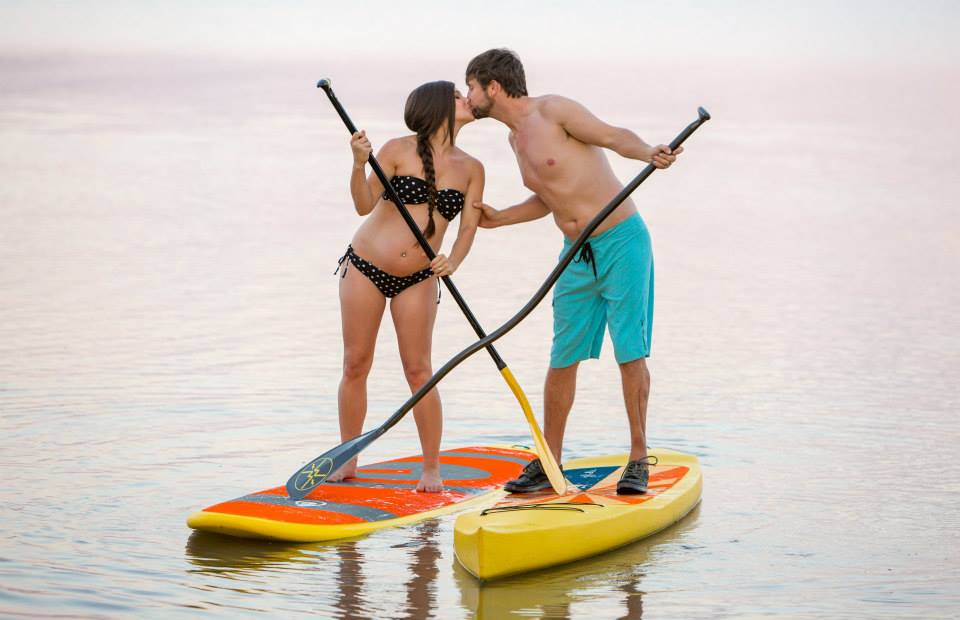 To start with, you'll need a suitable paddle board for your date. The inflatable paddle board or the solid paddle boards are two common choices you can consider. Inflatable paddle boards are great for their portability and easy storage space, while solid paddle boards are known for their stability and smooth ride. Depending on your and your partner's preferences, you can opt for either. The weight capacity of the board is also an important factor to keep in mind. Make sure your board can comfortably hold both of you if you plan on sharing a board. Remember, the perfect paddle board would be the one that aligns with your needs and comfort.
Your Adventure Gear
Next, you'll need to gather your paddling gear. While paddle and safety equipment are essential, you should also consider bringing some extra accessories to make the date special. Imagine having a waterproof storage bag filled with your partner's favorite snacks or a portable cooler to keep your drinks chilled. Also, consider carrying a waterproof camera or GoPro to capture the beautiful memories you'll make.
Choosing the Perfect Spot
Choosing the perfect spot is crucial for your paddle board date. Flat water locations, like a calm lake or a quiet beach, are great for paddle board dates. They offer more stability and safety, which is important, especially if it's your first paddle board date. Consider the scenic beauty and the tranquility of the spot to set the perfect romantic mood. Check the local weather reports before you head out to ensure the conditions are safe and comfortable.
Plan Some Fun Activities
A paddle board date doesn't just have to be about paddling; you can plan some fun activities to do on your boards. Stand up paddle board yoga can be an exciting and intimate activity to try out. Or you could plan a mini-picnic out on the water. Don't forget to pack a waterproof bag with some snacks, drinks, and perhaps a cozy blanket for you both to sit on.
Enjoying The Paddle Board Ride
While you're out on the water, remember to take your time and enjoy the ride. It's not a race; paddle at a speed that allows you both to have a smooth ride and soak in the surroundings. Paddle side by side, so you can chat while paddling. If you're up for a little adventure, you can even try a short racing game.
Safety Considerations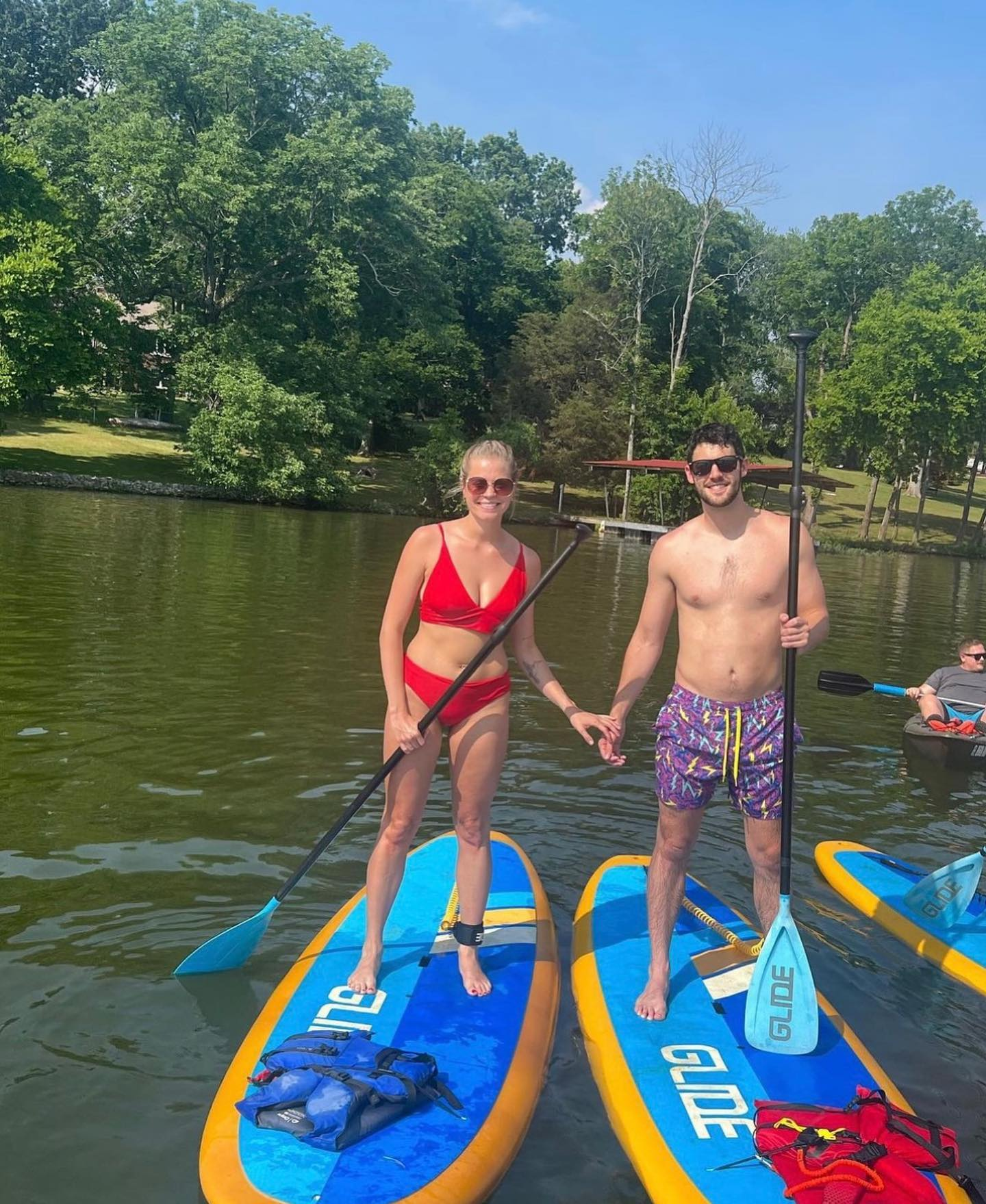 When planning your romantic paddle boarding date, safety should be a priority. Make sure both you and your partner are wearing personal flotation devices. If you're going paddle boarding in the late afternoon or evening, consider attaching lights to your board so that you're visible to other watercraft. Carry a whistle or other noise-making device as a safety measure, especially if you're paddle boarding in an open water area.
Be Mindful of Marine Life
One of the magical aspects of paddle boarding is the opportunity to encounter marine life. Depending on where you paddle, you might spot dolphins, turtles, or a variety of birds. These encounters can add a layer of excitement to your date. Just remember to respect the wildlife and maintain a safe distance. Bring binoculars for a closer look, and if you're really lucky, you might even get a picture-perfect moment with a beautiful sunset backdrop.
Make it Personal
A great way to enhance the romantic aspect of your date is to add personal touches. Consider bringing along a playlist of your favorite songs that you can listen to while you paddle. Or you can write a heartfelt message in a bottle and 'accidentally' find it during your paddle board date, which can be a lovely surprise. These personal touches can transform your paddle boarding date from fun to unforgettable, strengthening your bond and making your partner feel special.
Conclusion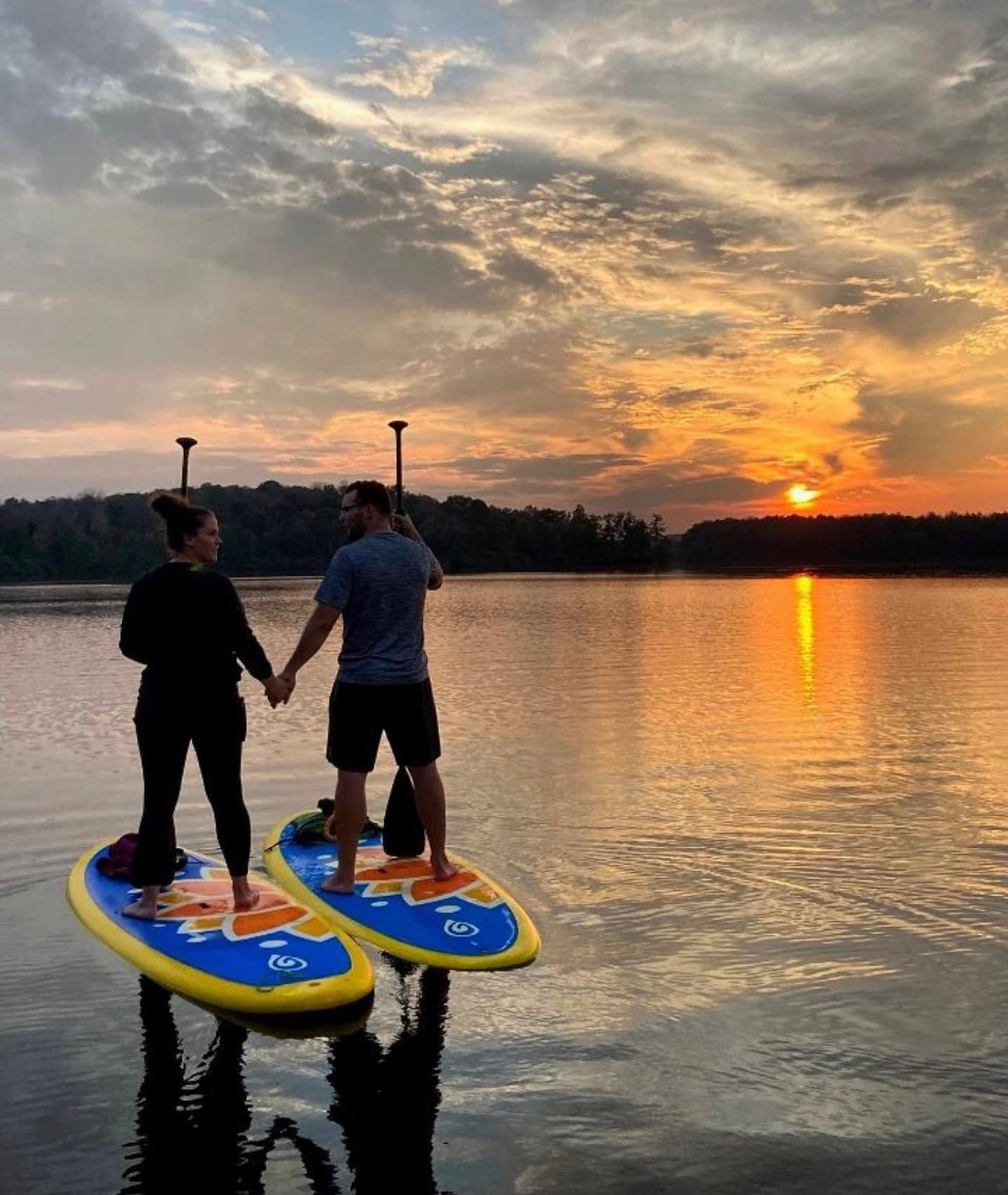 A romantic date on paddle boards can be a unique and memorable experience. It gives you and your partner a chance to bond, have fun, and create lasting memories. And who knows, it might just become your new favorite date idea! Plan ahead, consider the safety measures, and you're all set for your romantic paddle board adventure.