Paddle Boarding with Your Dog: A Guide to Making Memories on the Water
Learn how to paddle board with your dog and make memories that last a life time.
Introduction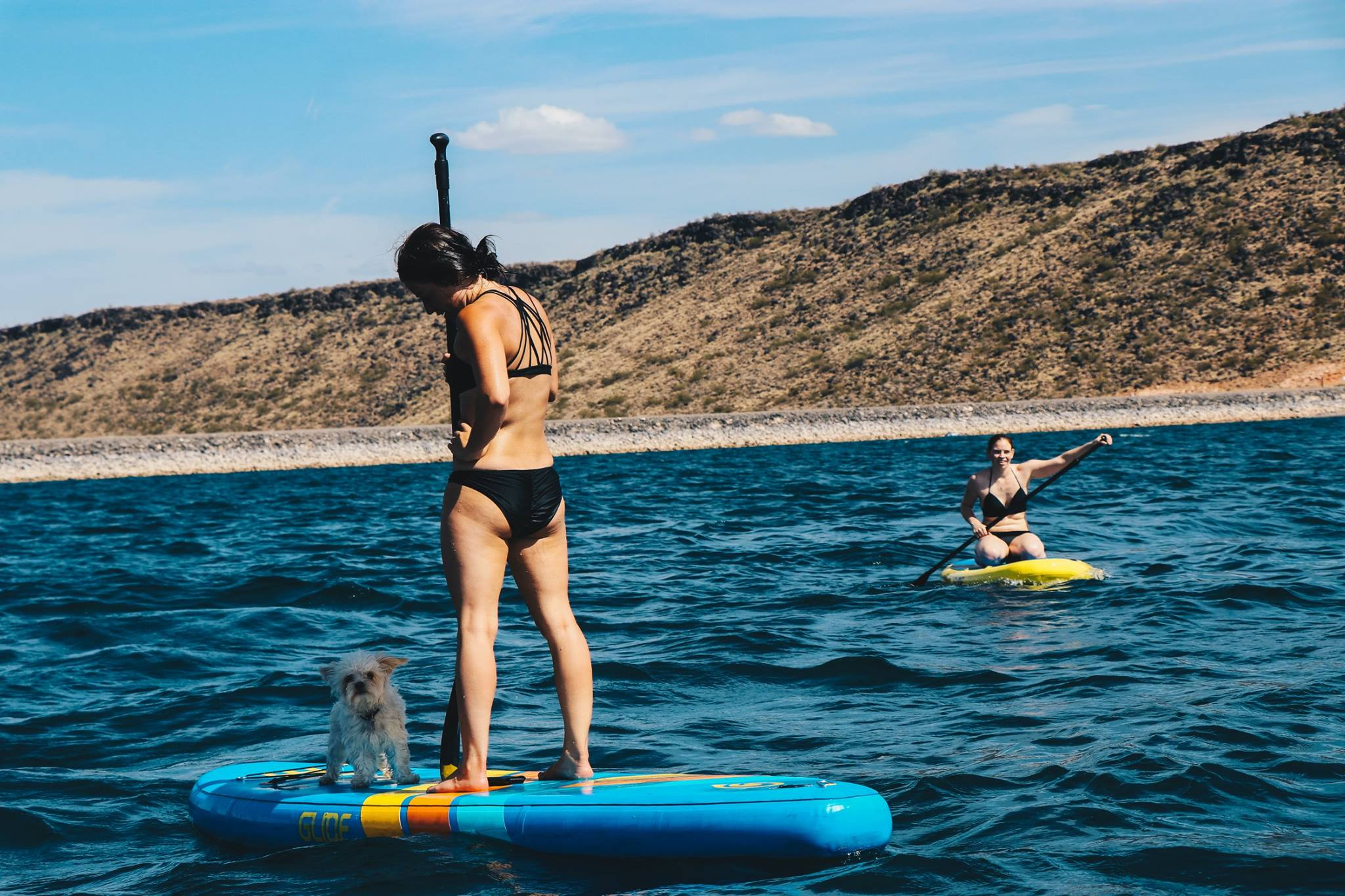 Paddle boarding is an excellent way to enjoy the outdoors and get some exercise, but did you know it's also a fantastic activity to do with your furry friend? Paddle boarding with your dog can be a fun and rewarding experience for both of you. In this article, we'll cover essential tips for paddle boarding with your dog, from training and safety to gear and finding the perfect location. You don't need to send your pup to a dog trainer to make this a reality.
Training Your Dog for Paddle Boarding
Before you hit the water with your pup, it's essential to ensure they're comfortable and well-trained for the experience. Start by introducing them to your paddle board on dry land, allowing the dog sniff to get familiar with the board. This article on Glide SUP offers some great advice on preparing your dog for their first SUP adventure.
Safety Tips for Paddle Boarding with Your Dog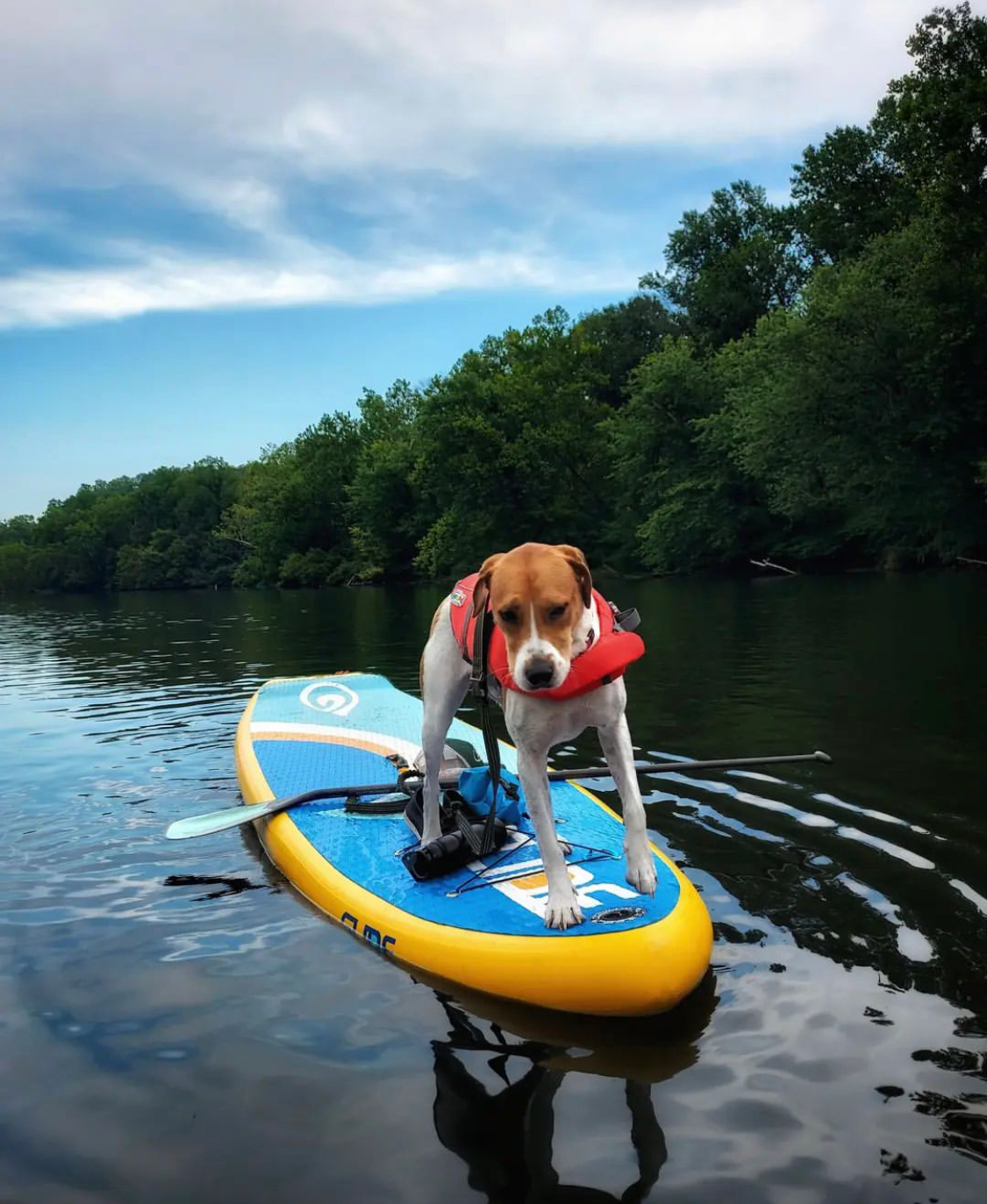 Life Jackets - A life jacket is a must-have for both you and your dog. Even if your dog is a strong swimmer, a life jacket provides extra buoyancy and safety in case of an unexpected dip in the water. Check out this article on Glide SUP for a guide to life jackets for paddle boarding.

Leash - A dog-specific SUP leash helps to keep your dog safely attached to the board and prevents them from getting too far away if they fall off. Glide SUP has an informative article on choosing the right SUP leash for your dog and your paddle board.

First Aid Kit - Accidents can happen, so it's essential to have a first aid kit on hand, specifically designed for dogs.

All the gear mentioned above is important to keeping your dog safe on the water.
Fun Activities to Do with Your Dog on a Paddle Board
SUP Yoga - Incorporate your dog into your SUP yoga routine for a unique and bonding experience. This article on Glide SUP provides a comprehensive guide on SUP yoga, including tips on finding balance and serenity on your paddle board.

SUP Picnic - Pack a picnic and paddle to a scenic spot where you and your dog can enjoy a relaxing meal together. For inspiration, take a look at this article on the best paddle boarding destinations in the United States.

SUP Racing - Participate in a friendly SUP race with other dog owners for some added excitement and competition. Interested in SUP racing? This article on Glide SUP has got you covered.
Exploring the Best Locations for Paddle Boarding with Your Dog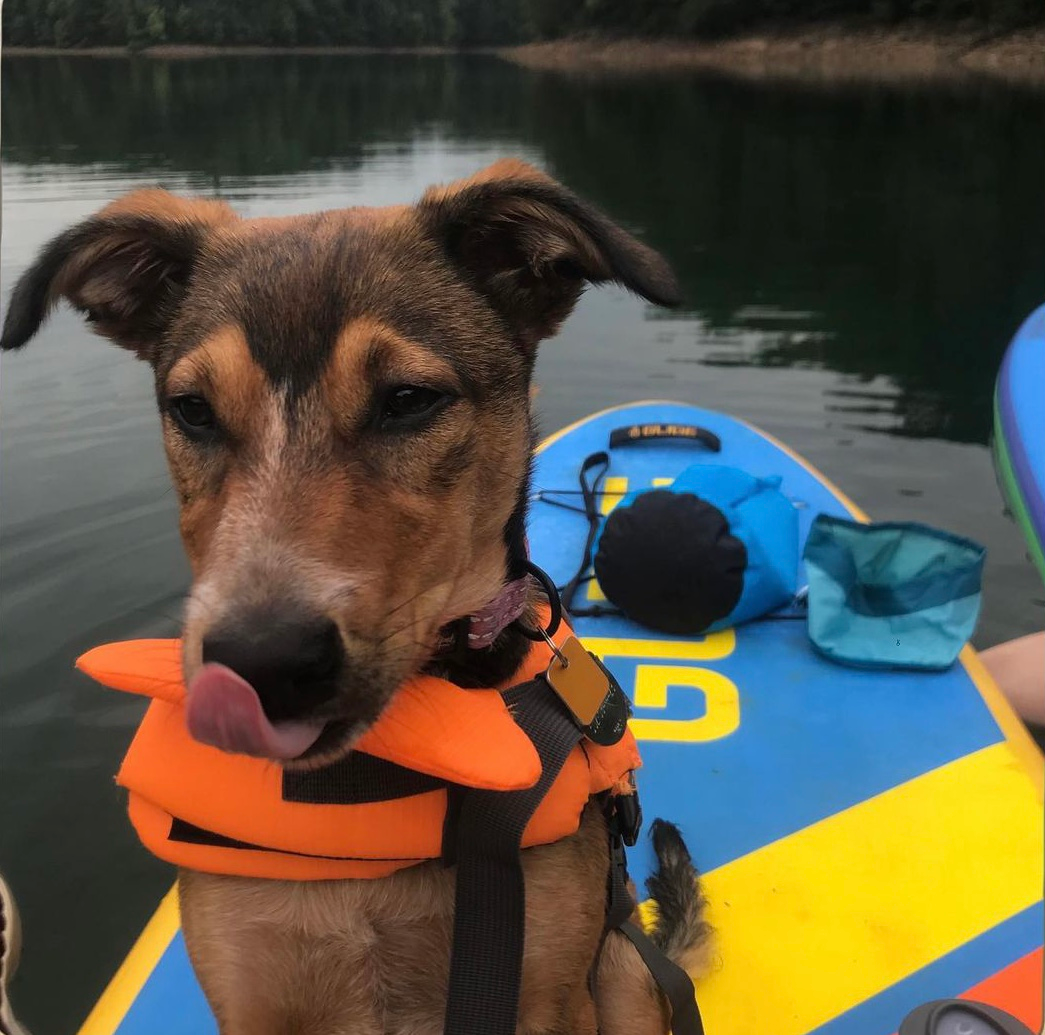 Choosing the right location for paddle boarding with your dog is crucial for a successful outing. Look for calm, flat water with minimal boat traffic and a dog-friendly environment. Some popular destinations for paddle boarding with your dog include lakes, rivers, and sheltered bays. It's good to start in an area with shallow water to get your dog started.
The Best Dog Paddle Board
When it comes to choosing the best paddle board for you and your furry friend, there are a few key factors to consider. First, you'll want a board with plenty of stability and buoyancy to support both you and your dog. Inflatable paddle boards are an excellent choice, as they provide a comfortable, soft surface for your dog's paws and are highly stable. You also don't want dog nails scratching your paddle board.
Glide SUP offers a variety of inflatable paddle boards (https://www.glidesup.com/collections/inflatable-paddle-boards) that cater to different needs and preferences. Moreover, look for a board with a larger deck pad to give your dog ample space to sit or lie down. The last thing you want is your deck pad torn by your SUP Pup so a quality deck pad is important.
Additional features like built-in bungee cords or attachment points can help secure your dog's leash or any extra gear you might need during your adventure. By selecting the right paddle board, you and your canine companion can enjoy endless hours of fun and bonding on the water.
Wrap Up
Paddle boarding with your dog is a fantastic way to bond and enjoy the great outdoors together. With the right preparation, gear, and patience, you'll be cruising the open waters with your furry companion in no time. Be sure to explore the various articles linked throughout this post to expand your knowledge and improve your SUP skills. Now, grab your paddle board, life jackets, and four-legged friend, and embark on a memorable paddle boarding adventure!
If you're looking for more information on paddle boarding, be sure to visit Glide SUP's homepage: https://www.glidesup.com/. There, you'll find an extensive collection of articles, tips, and gear recommendations to make your paddle boarding experience with your dog the best it can be. Learn how to strap a SUP to your roof rack [1], try paddle board fishing [2], choose the right life jacket for paddle boarding [3], paddle boarding with kids [4], and how to inflate an inflatable paddle board [5]. Additionally, don't forget to check out their inflatable paddle boards and hard boards to find the perfect option for you and your pup.