Where the Big Ones Swim: Alabama's Trophy Fishing Destinations!
Beneath the surface of Alabama's many lakes and rivers swim massive cats, bucketmouth bass, hard-fighting stripers, slab crappie, and more just waiting for you to hook into them. Forget crowded beaches and overpriced amusement parks. To experience the real thrill of Alabama, grab your favorite rod and reel and hit the water for an epic SUP fishing adventure you won't soon forget. Standing on a SUP board with rod in hand, prepare to battle true freshwater giants and catch more fish than you ever imagined possible. Let's dive in and explore some of the top destinations and species that make Alabama one of America's premier SUP fishing locations. The action is waiting for you! Now lets explore the best spots for sup fishing in Alabama!
1. Lake Guntersville.

At the northern region of Alabama lies Lake Guntersville, sprawling across 69,000 acres. It's the go-to for largemouth bass, with spring and fall being peak seasons. Use a plastic worm or crankbait for best results. Also home to crappie and catfish, the record catch here is a 14.2-pound largemouth bass from 1987. With captivating views, it's a haven for SUP fishers.
2. Pickwick Lake.
This vast 43,000-acre lake promises abundant smallmouth bass. Spring and autumn are prime. Spinnerbaits or jigs come highly recommended. With a 10.5-pound smallmouth bass record from 1950, the tranquil environment makes for an ideal SUP fishing retreat.
3. Lake Martin.
Spotting bass is a dream on Lake Martin. Late spring is your best bet. Soft plastics or jigging spoons ensure a good catch. With an 8.3-pound spotted bass record from 1978, the lake's beauty adds a touch of magic to every trip.
4. Wilson Lake.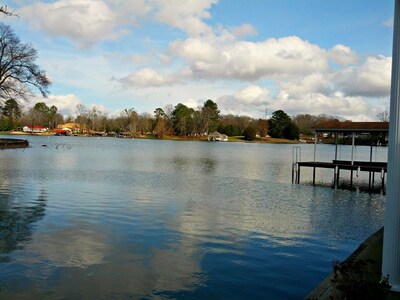 Located in North Alabama, Wilson Lake is a hotspot for stripe bass. The fall season is ideal, with live shad as the top bait. The record is a whopping 55-pound stripe bass from 1959. Combine the thrill of a catch with picturesque views here.
5. Neely Henry Lake.
If it's crappie you're after, look no further. Spring is peak at Neely Henry. Jigs or minnows work wonders. A 4.6-pound crappie from 1996 holds the record, while the serene ambiance is a cherry on top for SUP anglers.
6. Weiss Lake.
Hailed as the "Crappie Capital of the World," Weiss Lake assures ample catches, especially in spring. Jigs yield results. The impressive record? A 5.1-pound crappie from 2000. The vastness of the lake guarantees ample SUP fishing space.
7. Eufaula Lake.
Renowned for largemouth bass, this Southern gem peaks in spring. Spinnerbaits and plastic worms are the way to go. The record catch is a 16.5-pound largemouth bass from 1988. Its calming waters beckon for a SUP fishing day.
8. Smith Lake.
Noted for its clear blue waters, Smith Lake houses stripe bass. Late spring to early summer is your window. Live shad guarantees a good catch, with a 45-pound stripe bass from 1996 standing as the record. Its serenity promises a peaceful fishing experience.
9. Lay Lake.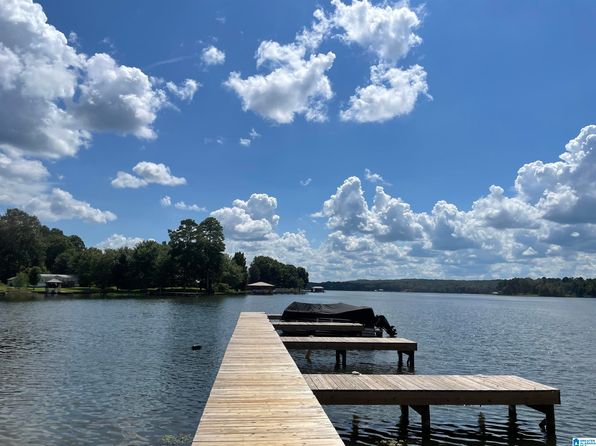 Boasting spotted bass, Lay Lake offers year-round allure, with spring being most rewarding. Soft plastic lures are your best allies. The record stands with an 8-pound spotted bass from 1994. It's a tranquil hotspot for SUP fishers.
10. Bear Creek Lakes.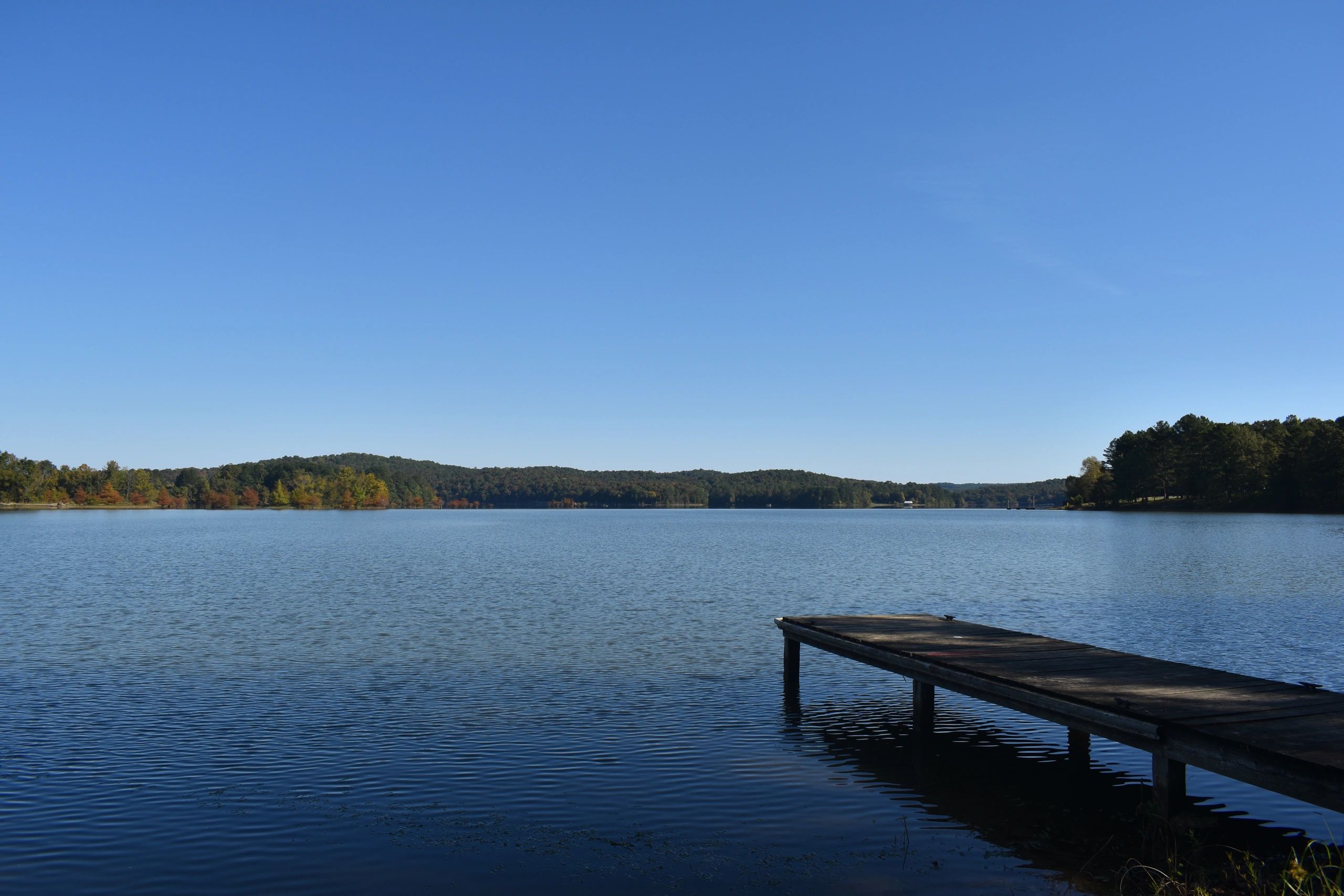 Nestled in North Alabama, these lakes teem with smallmouth bass. Fall is best, with crankbaits leading as the most effective lure. The record? A 7.5-pound catch from 1992. The breathtaking views promise a memorable fishing experience.
11. Bankhead Reservoir.
Spanning 9,000 acres, it's a prime spot for catfish. Late spring and early summer are optimal. Cut bait or stink bait is often recommended. The record showcases a 40-pound catfish from 2004. The scenic backdrop is a visual treat.
12. Demopolis Lake.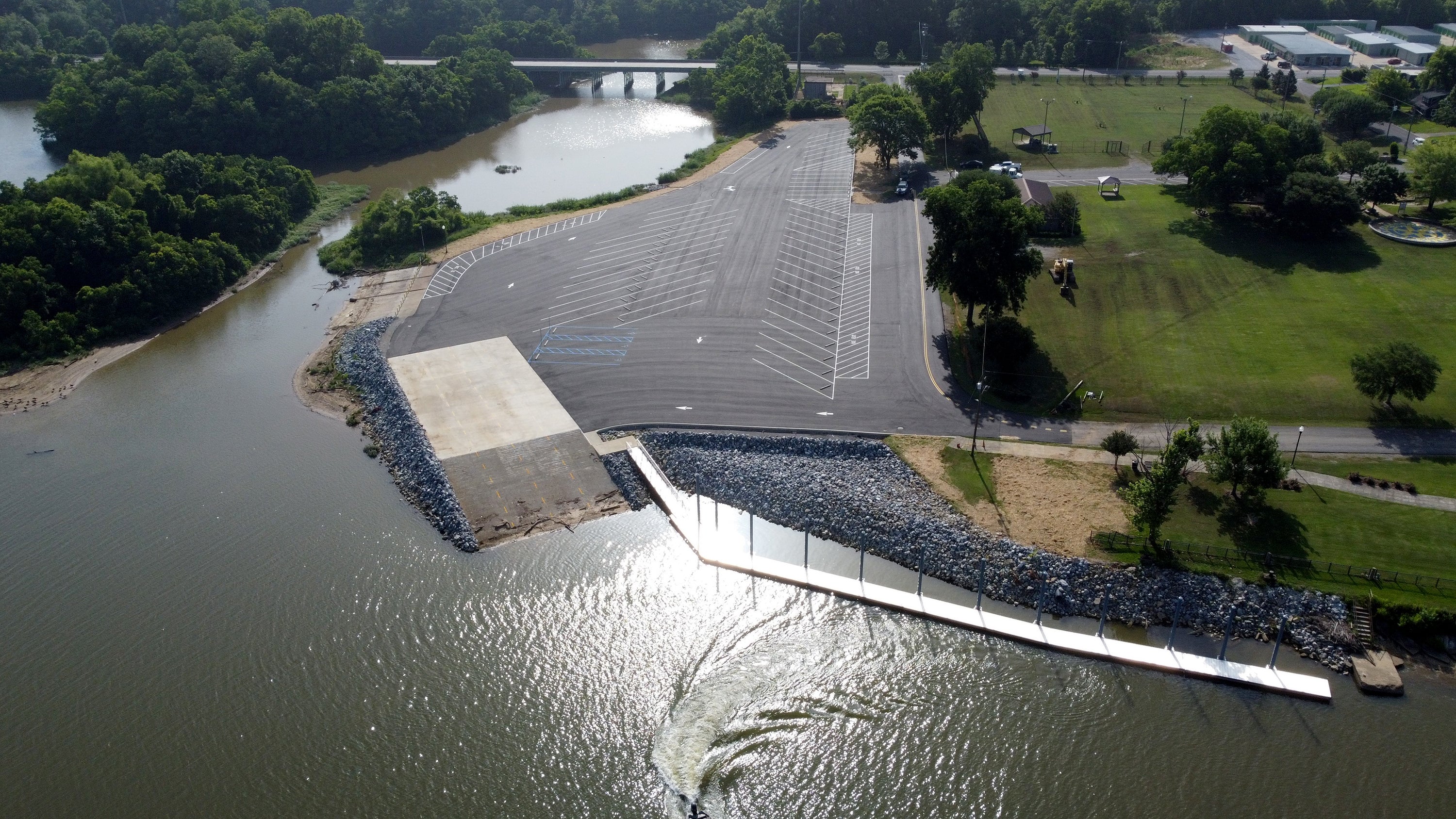 This reservoir is best known for its crappie population. Spring shines brightest here. Minnows or jigs are favored. The record is held by a 4-pound crappie caught in 1998. With the serene environment, it's an angler's dream.
13. Jordan Lake.
A trove for largemouth bass, the spring season is perfect. Plastic worms or crankbaits come highly recommended. The record catch? A 14-pound largemouth from 1991. Its calming ambiance ensures a delightful SUP fishing journey.
14. Mobile Delta.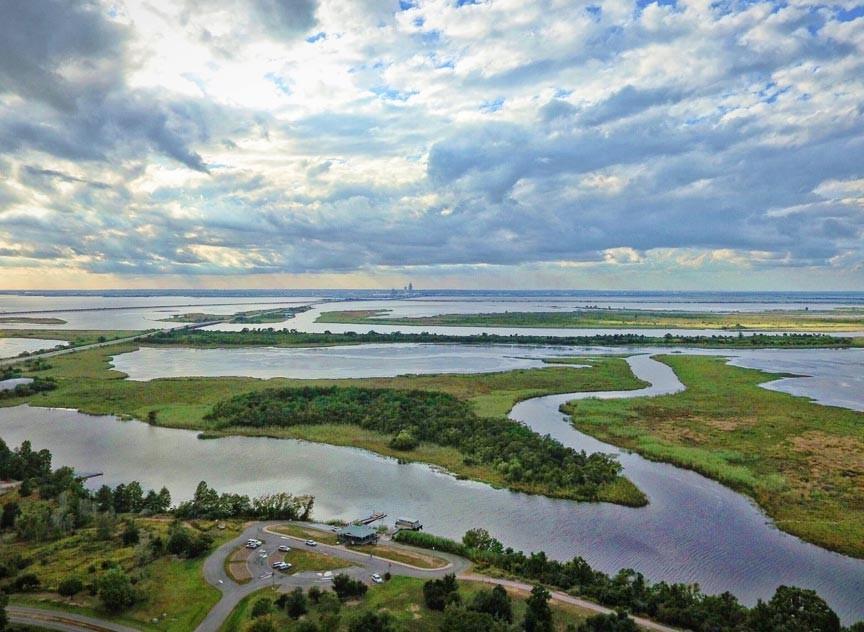 Brimming with spotted bass and redfish, the fall season offers abundant rewards. Soft plastic lures or live shrimp bait are the go-to. A record 8.5-pound spotted bass from 2003 stands unbeaten. The Delta's vast expanse promises endless adventure.
15. Chattahoochee River.
Meandering along Alabama's eastern edge, the Chattahoochee River is not just a water body, but a lifeline that sustains a diverse ecosystem. Famed for its shoal bass, anglers find the warmer months, especially early summer, particularly rewarding here. Topwater lures and soft plastics emerge as favorite tools to charm the fish from their hiding spots. A record that stands out is an impressive 7.5-pound shoal bass caught in the early 2000s.
16. Logan Martin Lake.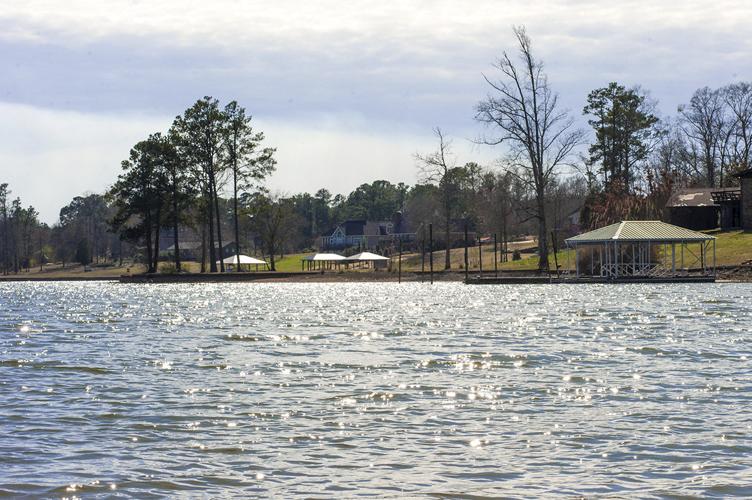 Bass enthusiasts, rejoice! Springtime here is packed with spotted and largemouth bass. Spinnerbaits or soft plastics yield results. The record is an 11-pound largemouth bass from 1998. The lake's serenity complements the thrill of the chase.
17. Yates Lake.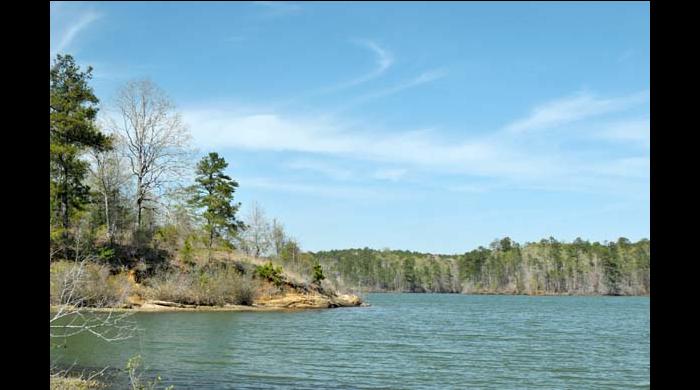 Known for its hybrid striped bass, fall season at Yates promises bounties. Using shad or spinnerbaits is effective. The record stands at a 20-pound hybrid from 2002. The lake's calming atmosphere provides a perfect fishing backdrop.
18. Walker County Lake.
A hotspot for catfish, summer nights here are magical. Worms or chicken livers prove effective. The record? A massive 58-pound catfish from 2011. The lake's peaceful surroundings enhance the SUP fishing experience.
19. Wheeler Lake.
Largemouth bass are abundant here, especially in spring. Plastic worms or jigs are key. A record 14-pound largemouth from 2000 is the one to beat. The lake's panoramic views are an added bonus.
20. Mitchell Lake.
This lake promises hybrid striped bass aplenty. Spring and fall are best. Chicken liver is the top bait choice, with a 25-pound hybrid from 1988 standing as the record. The tranquil waters provide an immersive SUP fishing experience.
Conclusion.
After reeling in trophy cats, wall-hanger bass, chunky panfish, and more, one thing is clear - Alabama is a SUP fisherman's paradise. With so many fertile lakes and rivers holding monsters just waiting to be caught, you're sure to land the fish of a lifetime on your next outing. Just imagine that heart-stopping tug of a 30 pound catfish nearly yanking you off your board or the mouth-drooling sight of a 10 pound bass exploding through the surface. Alabama offers endless opportunities to make such moments a reality. So grab your favorite SUP fishing setup and hit the water. Adventures filled with adrenaline-pumping strikes and rod-bending battles await you across this angler's wonderland. Just be ready, because once you experience Alabama SUP fishing, you'll be hooked for life.
Glide Paddle Boards SUP Fishing Tips.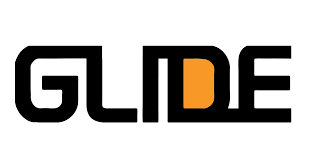 Paddle Board Fishing: A Comprehensive Guide.
Learn all about paddle board fishing with our comprehensive guide. Whether you're a beginner or an experienced angler, we've got sup fishing tips for bass and much more. Discover the perfect fishing sup board for your next adventure with the Glide O2 Angler.. Glide offers a range of paddle boards suitable for all your paddle boarding needs.
New to sup fishing? Don't worry, we've got you covered with beginner tips from Glide. Find out if you can fish from a sup and learn the best techniques for landing fish while SUP fishing. Our article on Fishing from a Paddle Board provides tips, tricks, and insights for a successful fishing experience will help make the most of your sup fishing adventure.
Curious about what a fishing sup is? We've got the answer! Discover everything you need to start sup fishing, from the equipment to the techniques. Our Beginner's Guide to Spring SUP Fishing will help you get started on the right foot.
If you're interested in wildlife tips, be sure to check out our blog. We also have an informative article on the Beginners Guide To Bird Watching. For those who enjoy stand-up paddle boarding and wildlife encounters, don't miss our article on Stand Up Paddle Boarding and Wildlife Encounters.
Looking for the best paddle boarding spots in the United States? We've got you covered with The best places to paddle board in the United States a state by state tour of where to paddle board with Glide Paddle Boards. Explore our recommended locations and make the most of your paddle boarding adventures.
If you're in search of international paddle boarding spots, we've got two articles to help you out. Our Check out the ultimate guide on finding places to paddle board near you provides tips and tricks for discovering exciting new locations. For a global perspective, check out Epic Spots Globally To Paddle Board.