Discover Utah: Your Ultimate Guide to the Best Paddle boarding Spots
Utah, with its stunning landscapes and varied waterways, is a haven for outdoor enthusiasts. Notably, the state's plethora of serene lakes and rivers makes it an exciting destination for stand-up paddleboarders. Whether you're a seasoned SUP veteran or a beginner, Utah's diverse waterways have something to offer everyone. In this guide, we'll explore some of the state's most beautiful and thrilling paddle boarding locations. This guide will help you find where to paddle board in Utah, although not all the hidden gems will be reveled yet.
Bear Lake: The Caribbean of the Rockies.
Located on the Utah-Idaho border, Bear Lake boasts a vast expanse of turquoise-blue water that has earned it the nickname, "The Caribbean of the Rockies." Its unique color, a result of limestone deposits suspended in the lake, adds a touch of the exotic to this alpine environment. With its stunning backdrop and clear, calm waters, Bear Lake offers an idyllic setting for a peaceful SUP outing.
While on your board, you can enjoy the panoramic view of the surrounding mountains, and if you're lucky, you may spot local wildlife. Be sure to check out our blog post on what to bring on a paddleboarding trip to ensure you have everything you need for a day on the lake. Another thing to try while on your paddle board is the floating food truck.
arches ba
Bear Lake has many spots to launch from, as well as lovely sandy beaches and boat ramps. Nothing beats relaxing under the summer sun on a sandy beach.
The Colorado River: SUP with a View.
If you're up for a bit more of a challenge and crave stunning red rock scenery, the Colorado River is a must-visit. The river offers various sections suitable for SUP, with the calm stretch near Moab being a popular choice.
Paddling the Colorado River is a unique experience, as it allows you to witness the majestic cliffs and towering mesas of Utah from a unique perspective. However, remember that this is a wild river. Always follow our paddleboarding safety tips and be aware of currents and water levels.
Deer Creek Reservoir: A SUP Paradise.
Located in the Heber Valley, Deer Creek Reservoir is a true paradise for paddleboarders. The reservoir's large, flat expanse of water is often calm, making it perfect for beginners to learn and practice their skills.
Deer Creek Reservoir is also a popular spot for SUP yoga, thanks to its calm waters. If you're interested in trying SUP yoga, make sure to check out our post on the benefits of SUP yoga for inspiration.
Pineview Reservoir: A Family-Friendly Spot.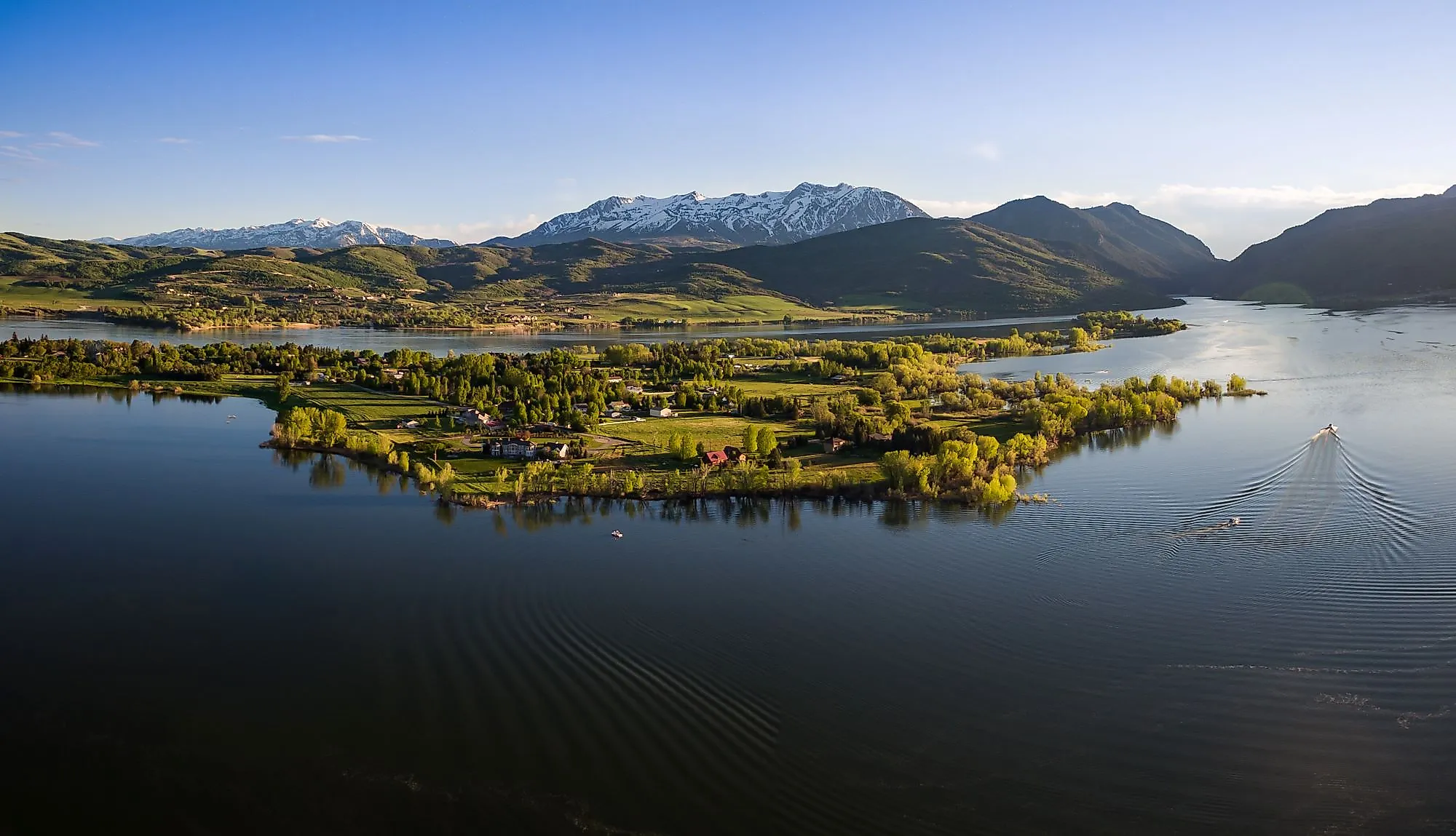 Nestled in the beautiful Ogden Valley, Pineview Reservoir is a family-friendly SUP spot. The reservoir provides gentle waters and striking mountain views, making your SUP outing a memorable one. This is a great spot for fishing and with some skill and luck you may even catch an elusive tiger muskie.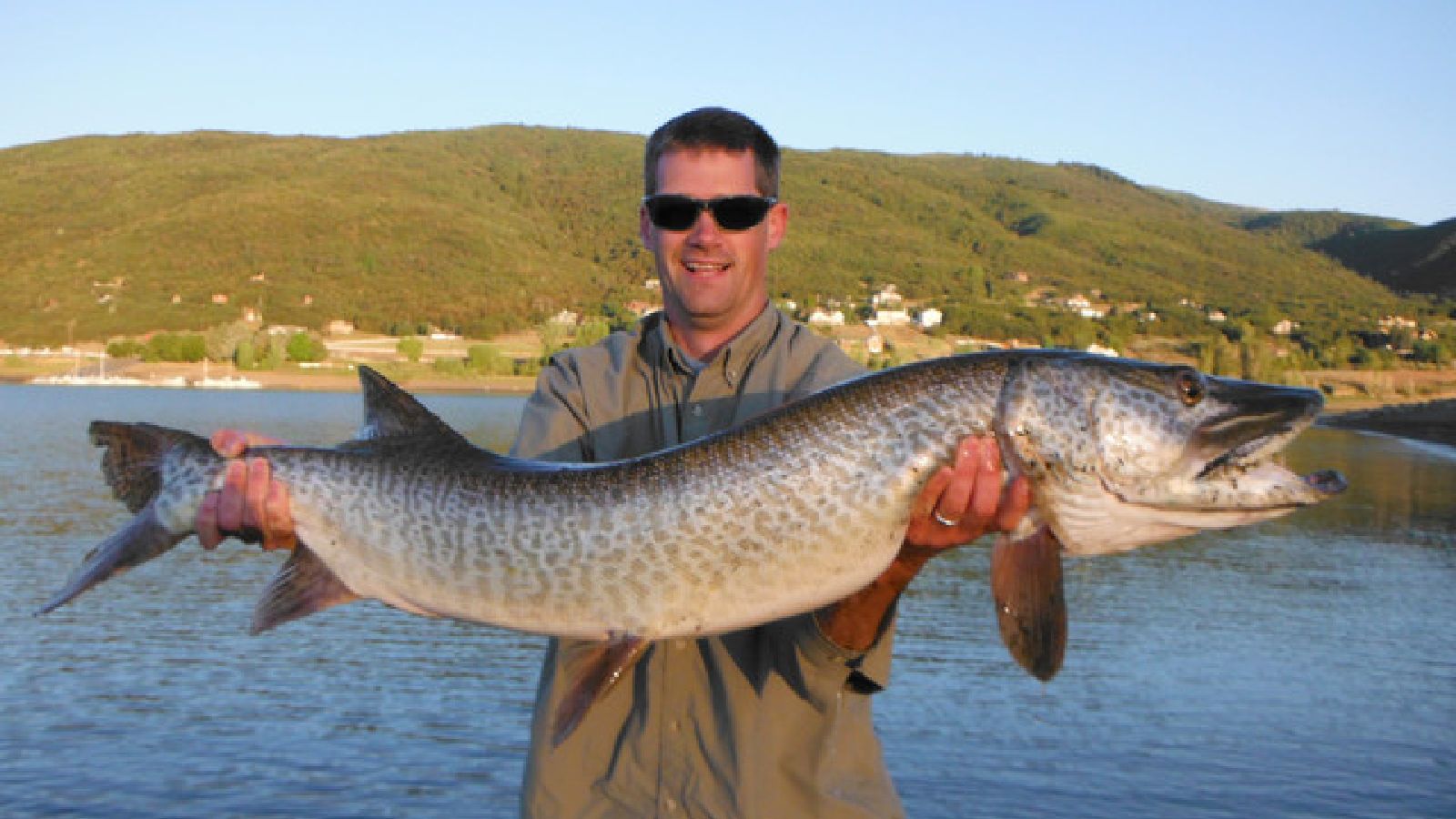 Pineview Reservoir also has sandy beaches where your family can relax while you paddle, and the clear, warm water is perfect for a post-paddle swim. And, if you're new to paddleboarding, don't forget to read our guide on how to get started with SUP.
Quail Creek State Park: The Desert Oasis.
Quail Creek State Park offers an oasis-like SUP experience with its warm water and beautiful surroundings. The reservoir is relatively calm, with clear blue waters that make for a relaxing paddle.
The park's location near St. George makes it a convenient SUP destination if you're in the southern part of the state. The park's location near St. George makes it a convenient SUP destination if you're in the southern part of the state. It's the perfect place to cool off after a day of exploring the nearby national parks. Remember to check the weather conditions before heading out, as winds can pick up in the afternoon, making paddling more challenging.
Jordanelle State Park: The Versatile SUP Destination.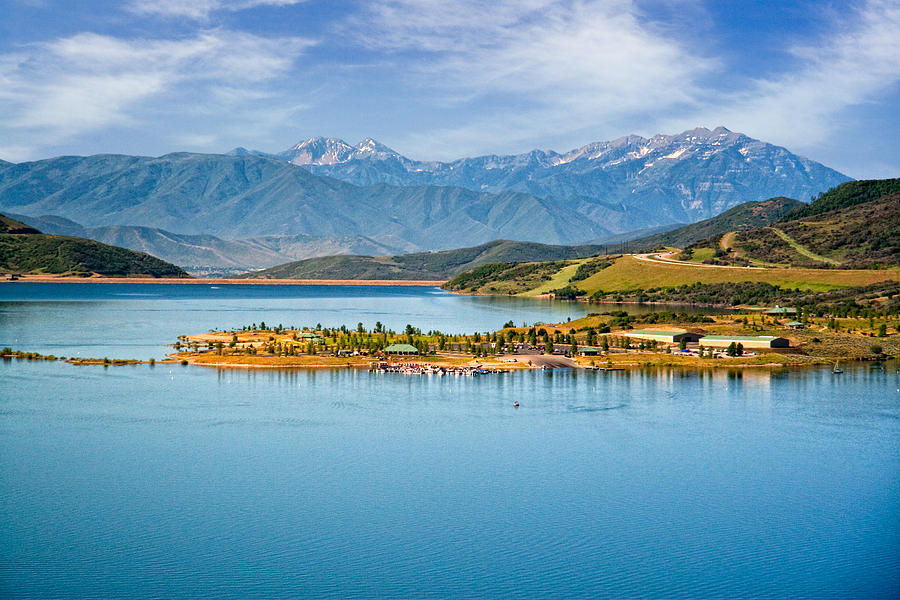 Jordanelle State Park aka Jordanelle Reservoir, located in Heber City, offers a versatile and accessible SUP experience. The park's reservoir provides large open spaces for paddling and its calm waters are ideal for beginners or those looking to enjoy a relaxing day on the water.
Notably, Jordanelle State Park also offers rentals and SUP lessons, making it a great spot for first-timers. Before you visit, be sure to read our post on how to choose the perfect paddleboard to ensure you make the most of your experience.
Great Salt Lake: The Iconic Paddle boarding Experience.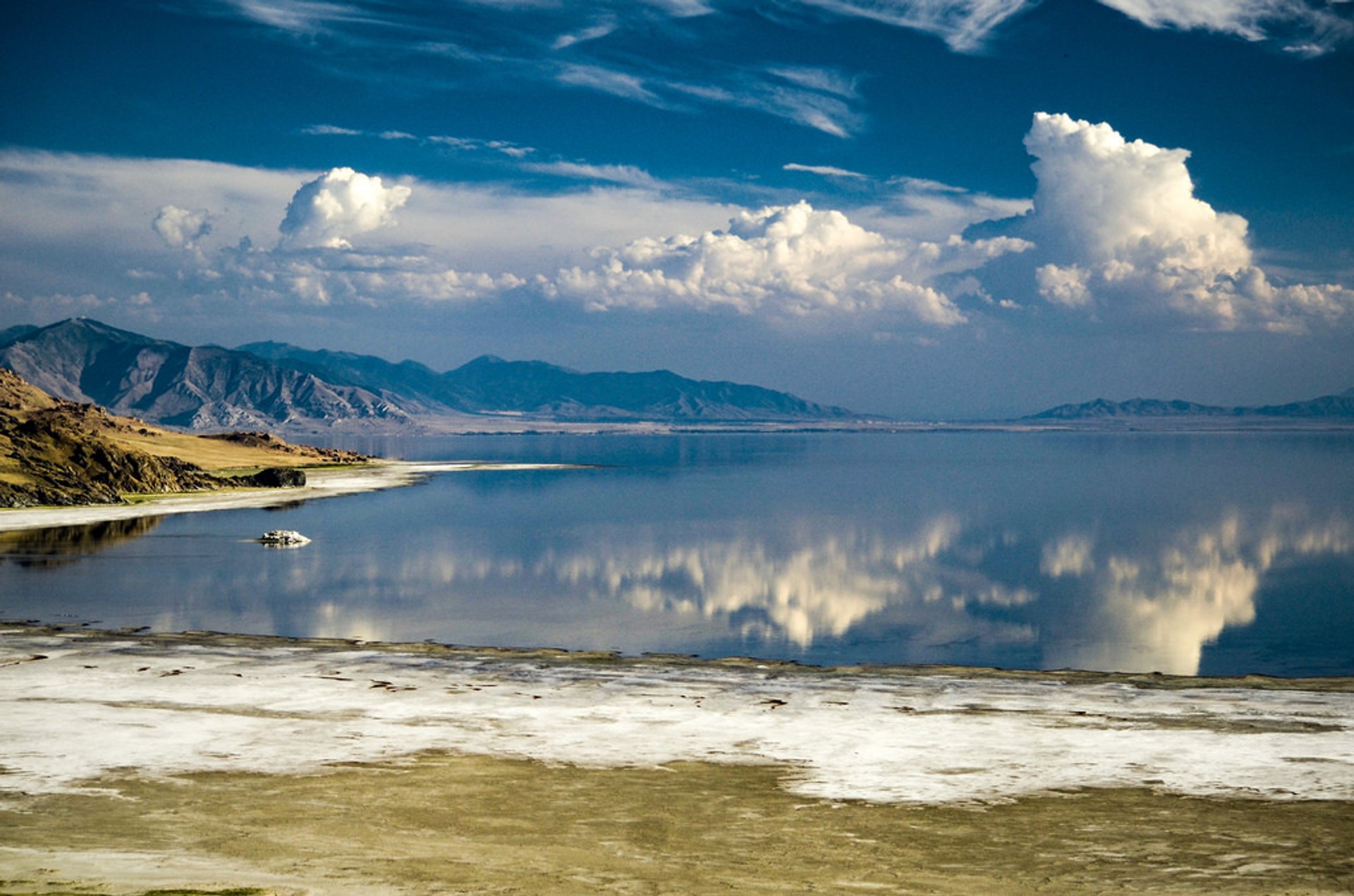 No paddle boarding guide to Utah would be complete without mentioning the Great Salt Lake. The largest saltwater lake in the Western Hemisphere offers a truly unique paddle boarding experience. The lake's high salt content makes the water incredibly buoyant, which is a unique sensation for paddleboarders.
However, the Great Salt Lake's conditions can be unpredictable, so this location is best suited for more experienced paddleboarders. Always pay attention to the weather, and remember that the lake's vast size can lead to larger waves. We recommend paddle boarding the Great Salt Lake in the winter months.

East Canyon Reservoir: The Peaceful Retreat.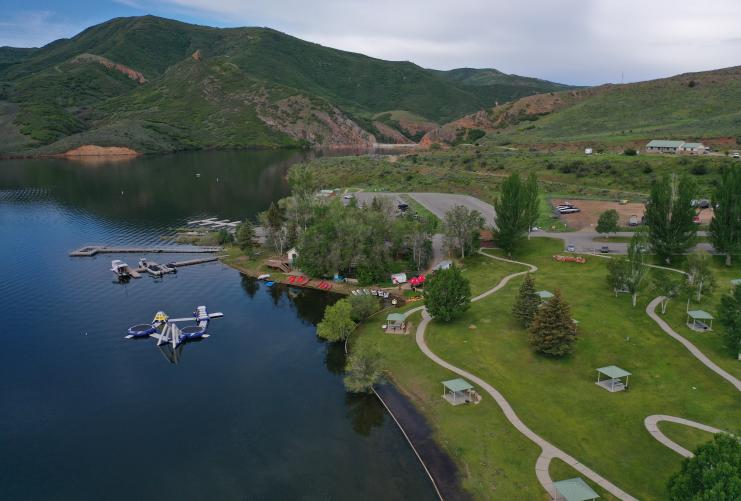 Located in Morgan County, East Canyon Reservoir is a tranquil retreat tucked away in the mountains. The calm, crystal-clear waters are perfect for paddlers seeking a peaceful SUP experience. Don't forget to check out our guide on SUP Yoga, as the serene setting of East Canyon makes it an ideal location to try this unique blend of paddle boarding and yoga.
Mirror Lake: The High-Altitude Adventure.
Mirror Lake, situated in the Uinta Mountains, offers a high-altitude paddle boarding experience. The lake is famous for its stunning reflections and abundant wildlife. Dress warmly, even in summer, as the high altitude can make temperatures cool.
Ekko likes to explore the other lakes around this area. Teapot lake is one of his favorites, nice and quite location with great hiking trails to explore.
Sand Hollow State Park: The Red Rock Beauty.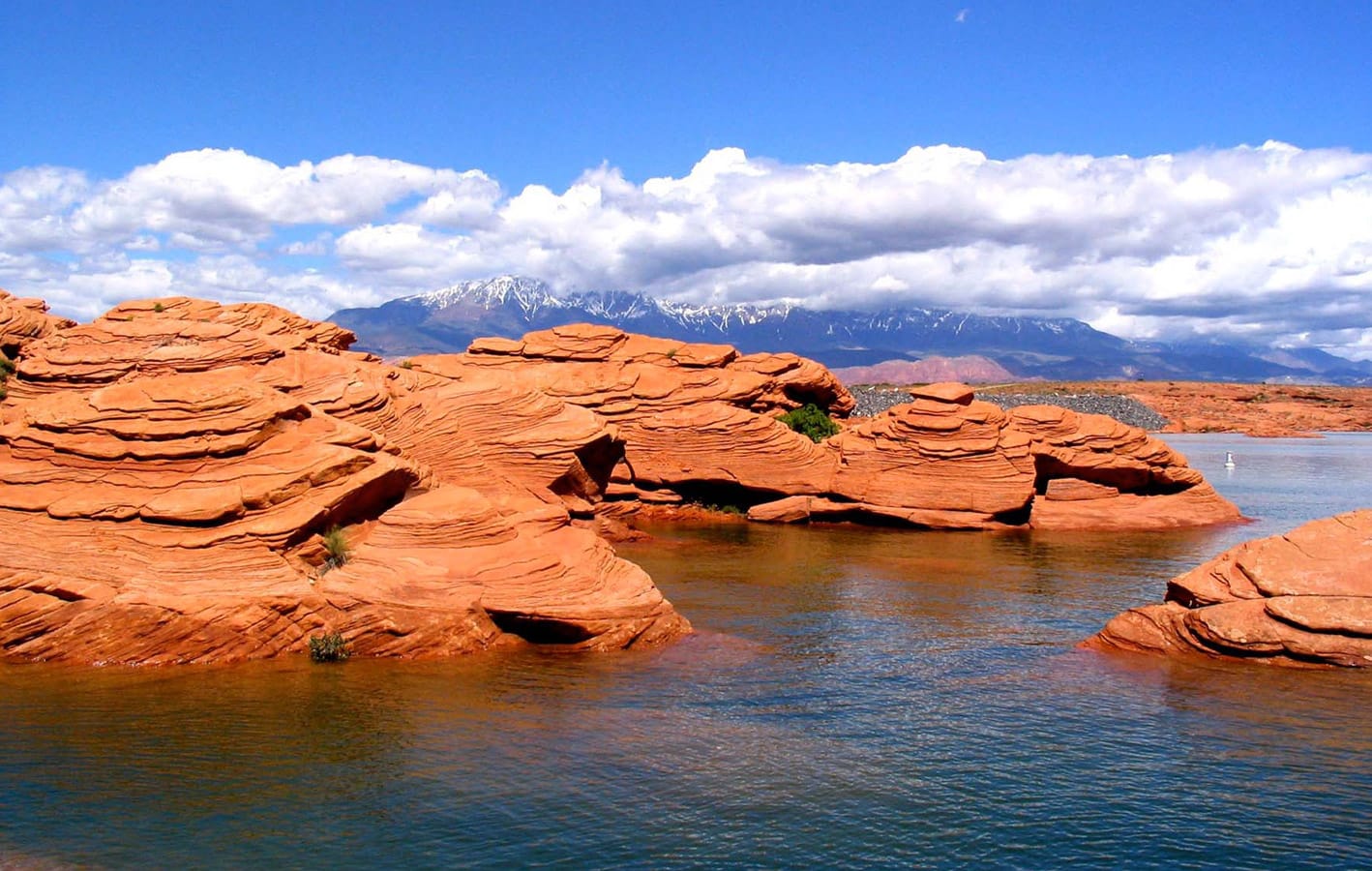 The Sand Hollow Reservoir, nestled amidst the red rocks of Sand Hollow State Park, provides a striking backdrop for your SUP adventure. Its clear, warm water makes it a popular spot for paddle boarding, especially during the spring and fall months. Check our article on how to dress for paddle boarding to be best prepared for the conditions.
Provo River: The Thrilling Paddle.
If you're up for a thrilling paddle, head to the Provo River. This river offers a unique SUP experience with a mix of calm stretches and small rapids. Note: this is recommended for more experienced paddlers. Be sure to read our safety tips before heading out on a river SUP trip.
Utah Lake State Park: The Urban Oasis.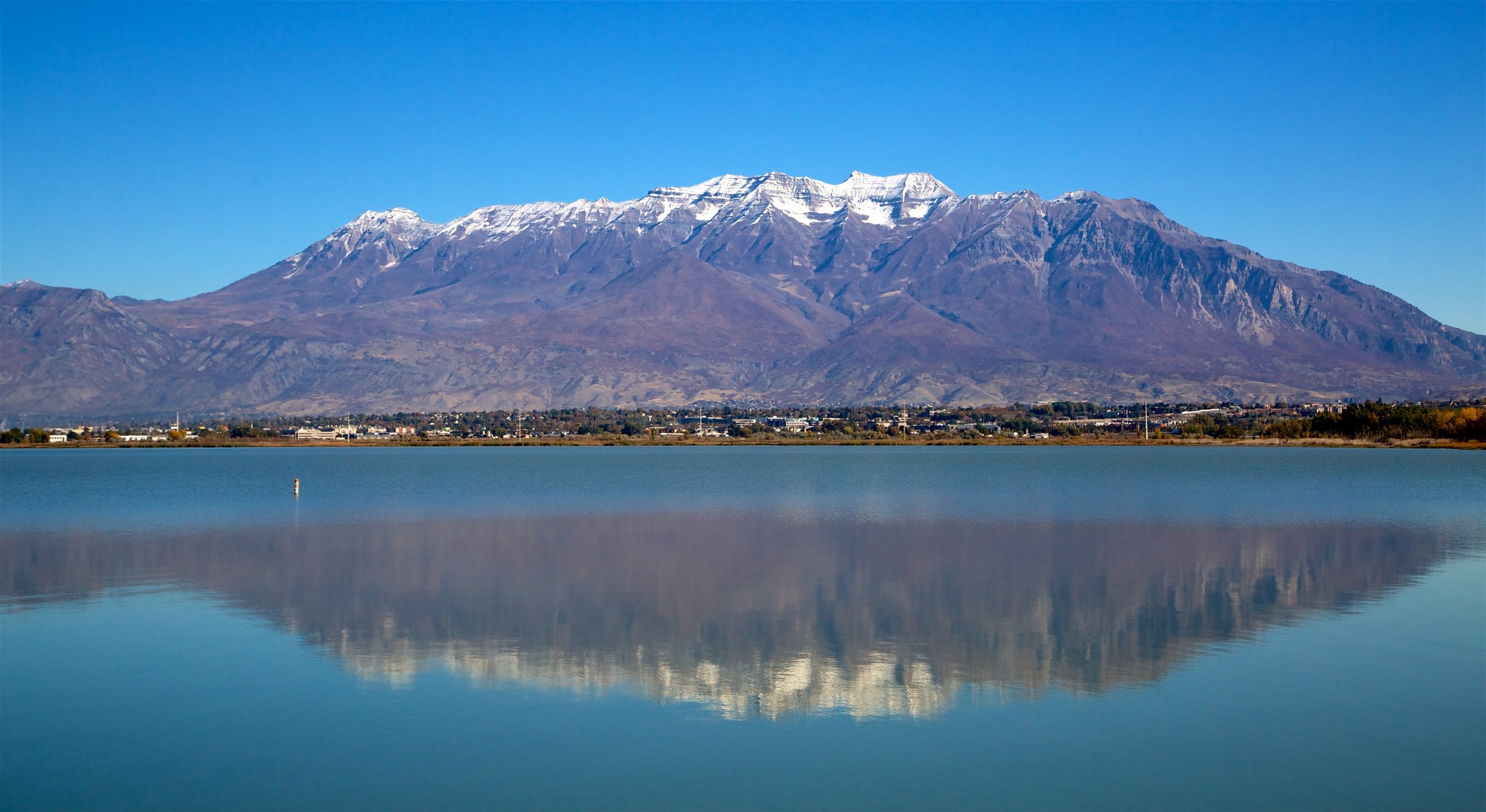 Just outside of Provo, Utah Lake State Park offers easy access to paddleboarding for those in urban areas. Despite its location, the lake offers a surprisingly tranquil paddleboarding experience.
Tibble Fork Reservoir: The Mountain Gem.
Tucked away in the Wasatch Range, Tibble Fork Reservoir offers a stunning mountain setting for your paddle boarding adventure. The reservoir's serene waters are perfect for a peaceful SUP session.
Causey Reservoir: The Paddler's Paradise.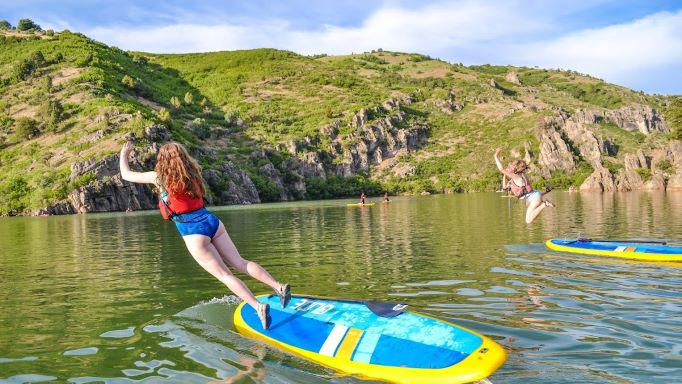 Causey Reservoir, located in Weber County, is a paddler's paradise. This tranquil reservoir, with its clear, cool waters and stunning natural surroundings, is perfect for a serene paddle boarding experience. Check this article out that is all about Causey Reservoir.
Tropic Reservoir: The Scenic Getaway.
Located near Bryce Canyon National Park, Tropic Reservoir offers a scenic paddle boarding getaway. The reservoir, surrounded by beautiful red rocks and dense forest, provides a tranquil and picturesque SUP experience.

Weber River: The Thrill-Seeker's Spot.
If you're seeking a bit more excitement and are comfortable with your paddleboarding skills, the Weber River is your go-to spot. This river offers a mix of calm stretches and more challenging white water sections, making it a fantastic location for those seeking a thrill.
Paddling on a river can be more demanding than on a calm lake, so it's crucial to be adequately prepared. Don't forget to check out our tips on how to paddleboard on a river before you go.
Ogden White Water Park: The Adrenaline Junkie's Paradise.
Finally, for paddleboarders who crave adrenaline and have experience navigating rapids, Ogden White Water Park is a must-visit. This man-made white water park, located on the Weber River, offers various features designed for white water activities, including paddleboarding.
Remember, safety is paramount when dealing with fast-moving water and rapids. Ensure you're wearing the appropriate safety gear, including a helmet and a Personal Flotation Device (PFD). We recommend reading our article on paddleboarding safety to ensure you're well-prepared for this exhilarating experience.
Smith and Morehouse Reservoir: The Wildlife Wonderland.
Located in the western Uinta Mountains, Smith and Morehouse Reservoir is a hidden gem among Utah's SUP spots. The reservoir's calm waters are surrounded by lush forest, and it's not uncommon to spot wildlife along the shores.

Yuba Lake: The Oasis in the Desert.
In the heart of the Juab County desert, you'll find an unexpected oasis: Yuba Lake. This sprawling reservoir provides an ideal setting for a day of paddle boarding. With wide-open spaces and panoramic views of the surrounding desert landscape, Yuba Lake offers a unique SUP experience. Its warm waters are inviting in the summer months, making it a popular spot for water enthusiasts. Our guide to paddleboarding in windy conditions will come in handy here, as the open landscape can lead to breezy conditions.
Bonnie Lake: The Hidden Gem.
In stark contrast to the vastness of Yuba Lake, Bonnie Lake is a smaller, more secluded location. Tucked away in the Uinta Mountains, this pristine lake offers a tranquil setting for a peaceful paddle boarding session. Surrounded by lush greenery and home to a variety of wildlife, Bonnie Lake is a hidden gem in Utah's paddle boarding scene. It's the perfect place to disconnect and immerse yourself in nature. Our article on how to transport your SUP will ensure you have the knowledge needed to safely bring your board to this more remote location.
Lake Powell: The Paddle boarding Paradise.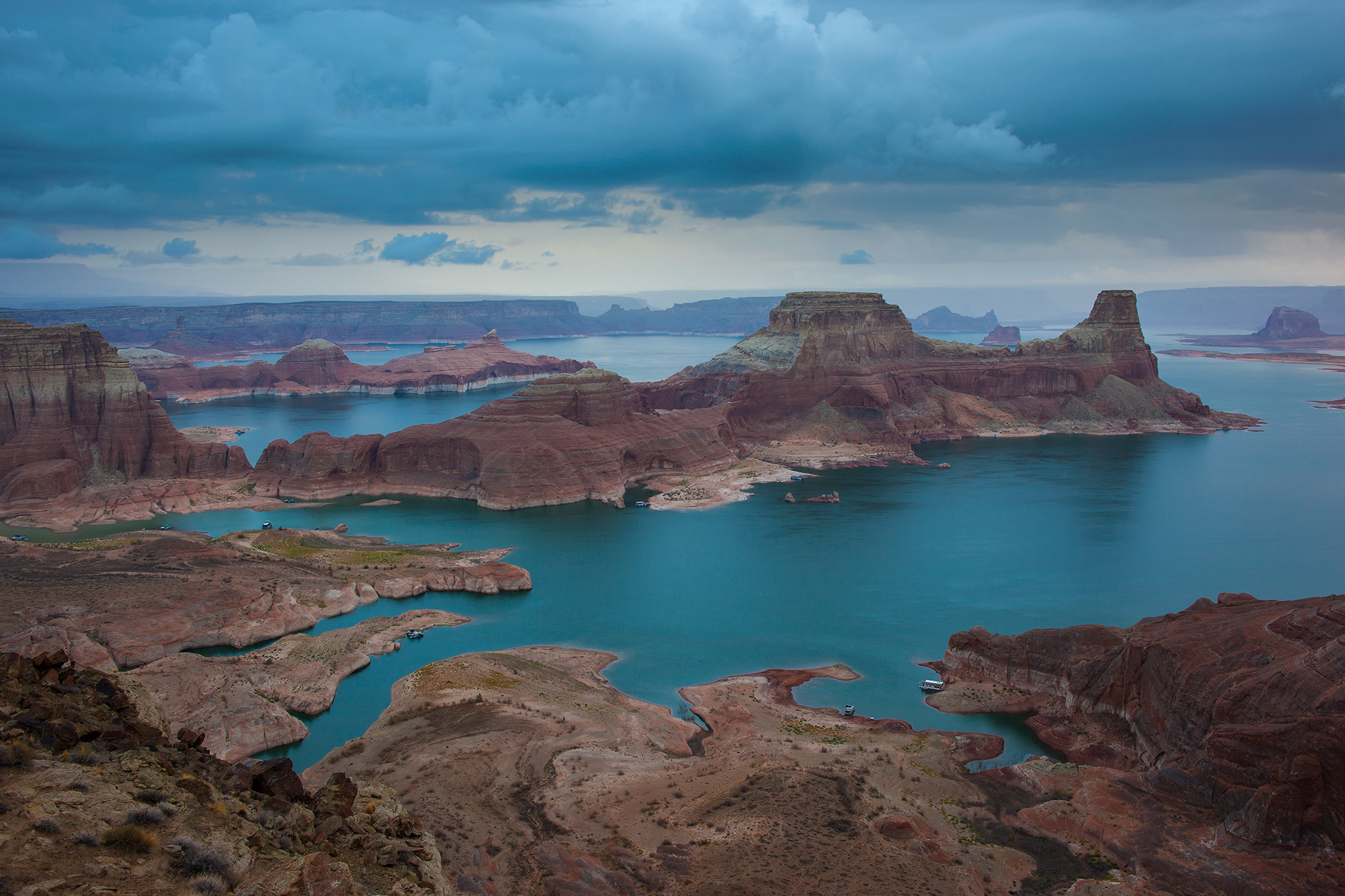 One of Utah's most famous bodies of water, Lake Powell, offers one of the most remarkable paddle boarding experiences in the state. Stretching across the border between Utah and Arizona, this man-made lake is a maze of turquoise water surrounded by dramatic sandstone cliffs. Paddle boarding here feels like stepping into another world. The unique combination of desert and water landscapes is mesmerizing, and the opportunities for exploration are endless with countless side canyons to navigate.
For the adventurous paddler, there's no shortage of places to discover. You may want to read our blog on what size paddle board you need for your height and weight before embarking on an adventure in Lake Powell. Given the lake's vastness, ensuring you have the right equipment is crucial.
Flaming Gorge: The Colorful Wonder.
Our tour of Utah's best paddle boarding spots wouldn't be complete without mentioning Flaming Gorge. Named for the fiery red cliffs that surround this reservoir, Flaming Gorge is a sight to behold. The contrast of the red rock, the deep blue water, and the lush greenery of the surrounding forest creates a stunning backdrop for paddle boarding.
The reservoir extends into Wyoming, offering plenty of space for paddling. The area is known for its wind, so our guide on how windy is too windy to SUP will provide some useful tips.
Whether you're in the mood for a tranquil paddle or are seeking a more adventurous route, the diverse landscape of Flaming Gorge has something to offer. You may even want to try out fishing from your SUP, in which case, our article on paddle board fishing could prove beneficial.
Silver Lake Flat Reservoir: The Alpine Adventure.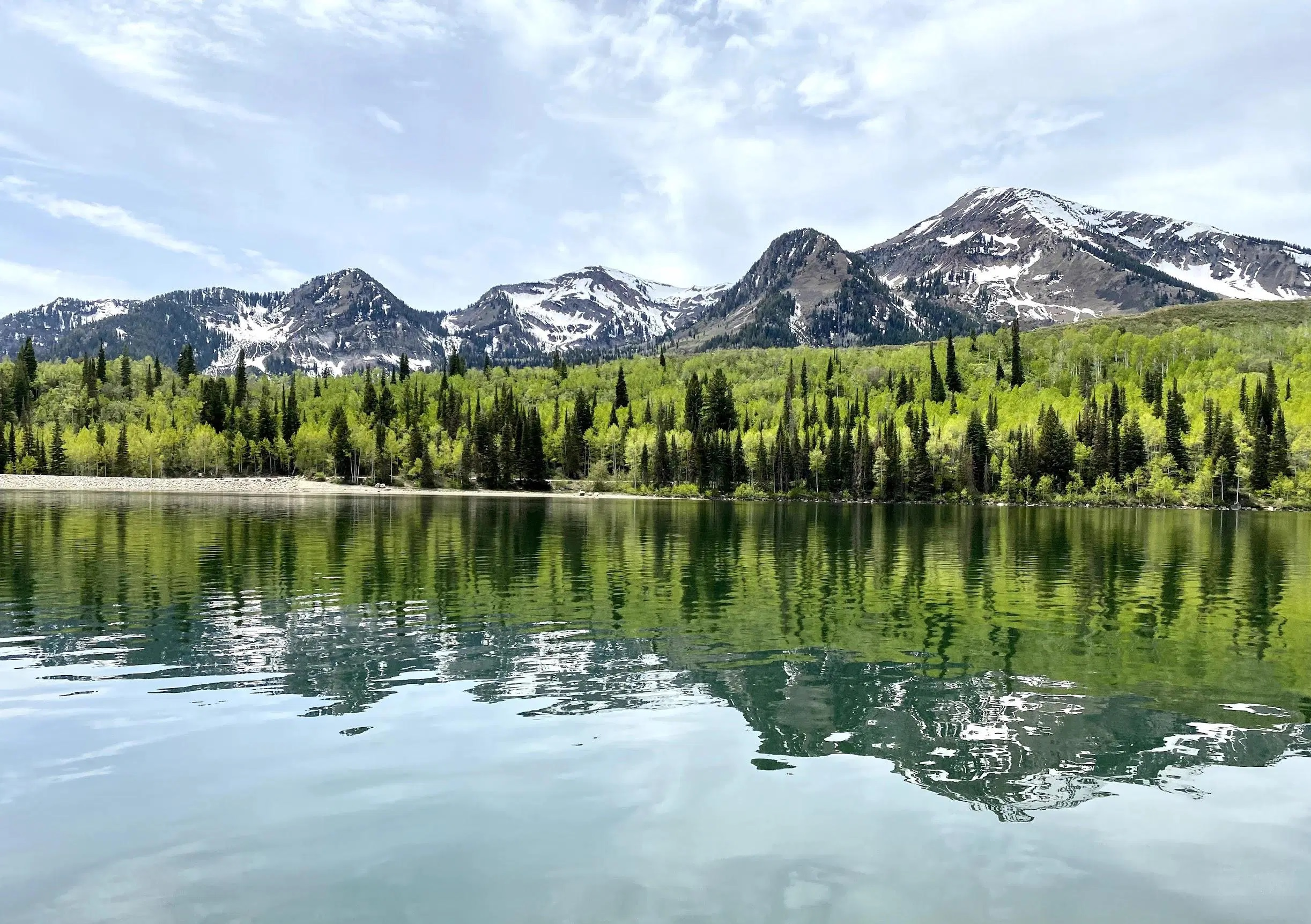 Located at an elevation of nearly 8,000 feet, Silver Lake Flat Reservoir presents a tranquil high-alpine paddleboarding experience. Nestled in the mountains just above Alpine City, the reservoir is a great escape from the summer heat, and the surrounding forest's serenity makes for a tranquil SUP adventure.
The calm waters of the reservoir reflect the surrounding peaks, creating a picturesque setting that's perfect for a peaceful day on the water. Ensure you've dressed appropriately for the cooler temperatures at this altitude; our blog on what to wear paddleboarding can guide you.
Silver Lake in American Fork Canyon: The Nature Lover's Dream.
Not to be confused with Silver Lake Flat Reservoir, Silver Lake in American Fork Canyon is another must-visit paddleboarding spot in Utah. The hike to Silver Lake meanders through groves of aspens, meadows, and over clear mountain streams, and offers stunning views of Mount Timpanogos and other peaks of the Wasatch Range. The trailhead is in the north part of the small parking lot for Silver Lake Flat Reservoir. A durable and lightweight sup from Glide Paddle Sports is the best way to paddle this hidden gem.
The lake is calm and often glass-like, providing ideal conditions for paddleboarding. You'll want to get there early during the summer months to beat the crowds and secure a parking spot. Remember, safety first! Read our post on how to safely SUP before venturing out.
Rockport Reservoir: The Family-Friendly Destination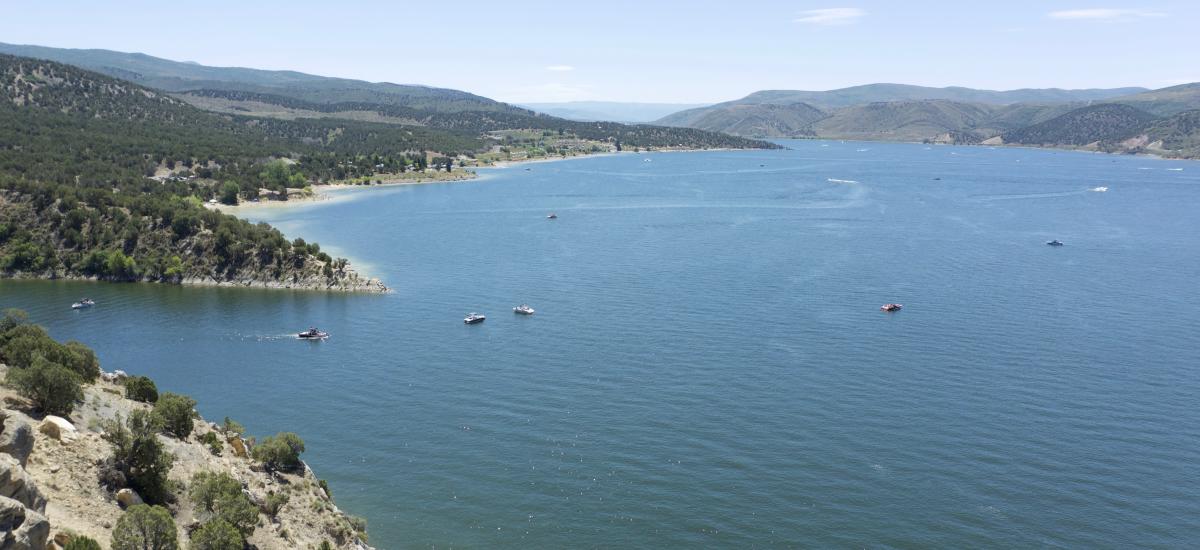 Our final recommendation is Rockport Reservoir, a popular destination for water sports enthusiasts. This park offers all the amenities a family could want, including campgrounds, picnic areas, and even a swimming beach.
With its calm waters and open areas, Rockport Reservoir is an excellent spot for paddleboarders of all skill levels. Whether you're a beginner looking to practice your balance or an experienced paddler wanting to explore the reservoir's expansive waters, Rockport Reservoir has something for everyone. Check out our guide on how to stand up paddleboard if you're a newcomer to the sport.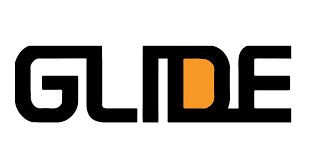 Utah is a paddleboarder's dream, offering everything from tranquil lakes to exciting river stretches. Whether you're a beginner or an experienced paddleboarder, the state's varied waterways promise a perfect spot for you to launch your board. Just remember to always prioritize safety, respect the environment, and, most importantly, have fun!
In this blog post, we've only scratched the surface of the paddle boarding locations in Utah. Check out our headquarters to learn of some Utah's hidden gems to explore. Happy paddling!