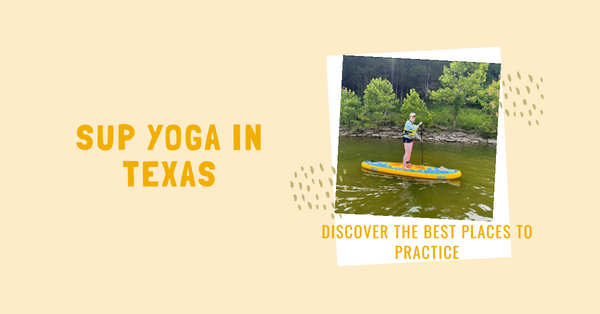 The Best Spots for SUP Yoga in Texas: Unleashing Serenity on Tranquil Waters.
The Lone Star State of Texas is home to diverse landscapes, from rolling hills to sweeping prairies, but one hidden gem that beckons serenity seekers and yoga enthusiasts alike is its remarkable waterways. Stand-up paddleboard (SUP) yoga has gained popularity for its unique blend of tranquility and adventure. In this article, we'll embark on an enchanting journey to explore the twenty best spots for SUP yoga in Texas, where practitioners can find solace on tranquil waters and experience a deep connection with nature.
Lady Bird Lake:

Nestled in the heart of Austin, Lady Bird Lake is a picturesque oasis offering SUP yogis the ideal balance between the city's vibrancy and nature's tranquility. Glide along the serene waters under the shade of towering cypress trees as the sun casts a golden glow over the city skyline. The gentle ripples of the lake create a soothing ambiance, making it perfect for beginners seeking balance and mindfulness.

Buffalo Bayou:

In the heart of Houston, Buffalo Bayou's meandering waterways offer SUP yogis an opportunity to escape the urban bustle and embrace the calming energy of the water. The lush greenery along the banks creates a sense of seclusion, making it a peaceful haven for meditation and relaxation.

Lake Travis:

Lake Travis, situated in the Texas Hill Country, is a sprawling reservoir surrounded by rolling hills and limestone cliffs. SUP yoga here is a soul-stirring experience, as practitioners connect with nature's splendor and embrace the gentle ebb and flow of the waves.

Brazos River:

Flowing through the heart of Waco, the Brazos River presents SUP yogis with an enchanting mix of urban and rural landscapes. Paddle amid historic bridges and under a canopy of oak trees as you delve into the art of balance and harmony.

Lake Conroe:

Lake Conroe's crystal-clear waters and sandy shores provide an idyllic setting for SUP yoga. Surrounded by tall pines and a serene ambiance, practitioners can rejuvenate their spirits while listening to the gentle lapping of the waves.

Caddo Lake:

The mystical allure of Caddo Lake takes SUP yogis on a journey through an enchanting maze of ancient cypress trees draped with Spanish moss. Paddle through serene waterways as you embrace the beauty of this eerie yet captivating location, leaving you feeling connected to the very essence of nature.

Padre Island National Seashore:

For SUP yogis seeking an oceanic adventure, the Padre Island National Seashore beckons. Picture yourself floating on azure waters under vast skies, surrounded by untouched dunes and the rhythmic sound of ocean waves. Here, you'll find a sense of grounding like no other.

Lake Whitney:

Nestled within limestone cliffs, Lake Whitney offers SUP yogis a serene escape amid a landscape of rugged beauty. Paddle through clear waters, where you might catch glimpses of fish darting beneath the surface.

Lake Buchanan:

Surrounded by the rugged beauty of the Hill Country, Lake Buchanan is a hidden gem for SUP yoga enthusiasts seeking seclusion. Let go of everyday worries as you breathe in the fresh air and soak in the majestic views.

Lake Worth:

Lake Worth, located just outside Fort Worth, offers a peaceful retreat for SUP yogis seeking a balance of urban convenience and natural serenity. Embrace the gentle sway of the water as you find your center amidst the city's hustle.

Lake Palestine:

With over 25,000 acres of surface area, Lake Palestine provides ample space for SUP yogis to find tranquility. Paddle along the lake's tree-lined shores, surrounded by the beauty of East Texas.

Town Lake:

Nestled in the small community of Meadowlakes, Town Lake offers SUP yogis a tranquil escape from the bustle of big cities. The calm waters and picturesque surroundings make it a haven for both seasoned practitioners and beginners.

Lake O' the Pines:

Lake O' the Pines, situated near the historic town of Jefferson, presents a captivating setting for SUP yoga. Explore secluded coves and navigate between sun-kissed tree branches, where time seems to stand still.

Canyon Lake:

Canyon Lake, nestled amidst the rolling hills of the Texas Hill Country, is a paradise for SUP yogis yearning for a peaceful connection with nature. Paddle along the clear waters, and perhaps spot native wildlife such as deer and eagles.

Inks Lake:

Inks Lake enchants SUP yogis with its pristine waters and rocky landscapes. Surrounded by vibrant wildflowers and breathtaking views, this location invites you to unwind and find harmony with the world around you.

San Antonio River Walk:

The iconic River Walk in San Antonio offers a unique SUP yoga experience, where the hustle and bustle of the city melts away as you paddle along the picturesque riverbanks, surrounded by historic architecture and charming bridges.

Lake Tawakoni:

Lake Tawakoni provides a serene and remote setting for SUP yoga enthusiasts seeking tranquility. Embrace the stillness of the lake and the melody of chirping birds, leaving the worries of daily life far behind.

Lake Texoma:

Straddling the border between Texas and Oklahoma, Lake Texoma offers SUP yogis an expansive playground to explore. Feel the exhilaration of the wind on your face as you glide across the water and bask in the beauty of the surrounding wilderness.

Lake Ray Hubbard:

Lake Ray Hubbard, a beloved recreational spot near Dallas, offers a rejuvenating SUP yoga experience. Paddle along its sprawling waters as the sun sets behind the skyline, painting the horizon with a breathtaking display of colors.

Galveston Island State Park:

SUP yoga enthusiasts seeking the allure of coastal waters will find solace at Galveston Island State Park. Paddle along the Gulf of Mexico, embraced by the sea breeze and the gentle lapping of waves, as you merge yoga and nature into one harmonious experience.
Conclusion:
Texas offers a diverse array of breathtaking locations for SUP yoga, each presenting a unique opportunity to connect with nature's beauty and find inner peace. Whether it's the tranquil lakes, meandering rivers, or coastal serenity, these twenty spots invite enthusiasts to explore the art of SUP yoga and unleash their inner serenity on tranquil waters. So, grab your paddleboard, embrace the balance of mind and body, and immerse yourself in the captivating beauty of Texas' best SUP yoga spots.
Glides Tips, Tricks and more!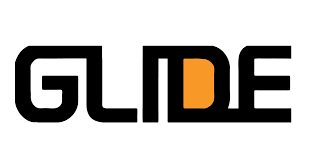 If you're new to SUP yoga, we invite you to explore our collection of beginner-friendly SUP yoga poses. Also, if you're looking for a high-quality yoga SUP board, consider the Glide Lotus & O2 Lotus models.
Don't miss our informative article, "A Comprehensive Guide To SUP Yoga," which is a valuable resource for practitioners of all levels. This guide covers various aspects of SUP yoga and provides insightful advice and tips.
For those searching for top paddle boarding spots in the United States, we've compiled a detailed state-by-state tour guide featuring premier locations for paddle boarding. The guide, "The best places to paddle board in the United States a state by state tour of where to paddle board with Glide Paddle Boards," introduces you to prime paddle boarding destinations across the nation, in association with Glide Paddle Boards.
If you have an international interest in paddle boarding, we have a pair of articles to guide you. The first piece, "Ultimate Guide on Finding Places to Paddle Board Near You." offers valuable strategies to discover fresh and exhilarating paddle boarding spots nearby.
The subsequent piece, "Epic Spots Globally To Paddle Board," showcases awe-inspiring paddle boarding locations worldwide. It's a fantastic resource for anyone looking to discover novel and picturesque sites around the globe.
Please dive into our blog to find more expert recommendations and engaging articles. Our goal is to provide valuable content and abundant information to enhance your paddle boarding adventures.