The Ultimate Guide to Paddleboarding in Indiana: Top Spots to Make a Splash.
Known as the "Crossroads of America," Indiana might not be the first place that comes to mind when you think of paddleboarding. However, with its beautiful lakes, reservoirs, and rivers, this state offers a wealth of opportunities for SUP enthusiasts of all skill levels. In this blog, we'll take you on a journey through the top paddleboarding spots in Indiana. Did we miss your favorite spot in this article on where to paddle board in Indiana? If so, let us know at #glidesup on Instagram or e-mail us.
Lake Michigan: A Massive Playground.
First on our list is Lake Michigan. This Great Lake, shared by four states, offers expansive views and endless opportunities for paddleboarding. If you are near the Indiana Dunes National Park, you will have easy access to the lake's sandy shores. Remember to keep safety in mind when paddleboarding on larger bodies of water. Be sure to check our safety tips for paddleboarding on large lakes before you venture out.
Lake Michigan Water Trail: A SUP Odyssey.
For an epic paddleboarding journey, look no further than the Lake Michigan Water Trail. This extensive route skirts the edges of Indiana, Illinois, and Michigan, offering an incredible variety of scenery and water conditions. For the section along Indiana's shoreline, be prepared to marvel at stunning views of the city's skyline and glistening sand dunes. Or paddle into Illinois and check out the Chicago skyline.
Check our guide on how to prepare for a long paddleboarding journey for essential tips and advice.
Patoka Lake: A Paddleboarder's Dream.
Nestled in the Hoosier National Forest, Patoka Lake is the second-largest reservoir in the state. Its calm waters and beautiful surrounding scenery make it an ideal location for paddleboarding. The lake is also home to various wildlife, including bald eagles, which makes for a memorable SUP experience.
Don't forget to check out our article on paddleboarding with wildlife for some useful tips and guidelines.
White River: A Peaceful Retreat.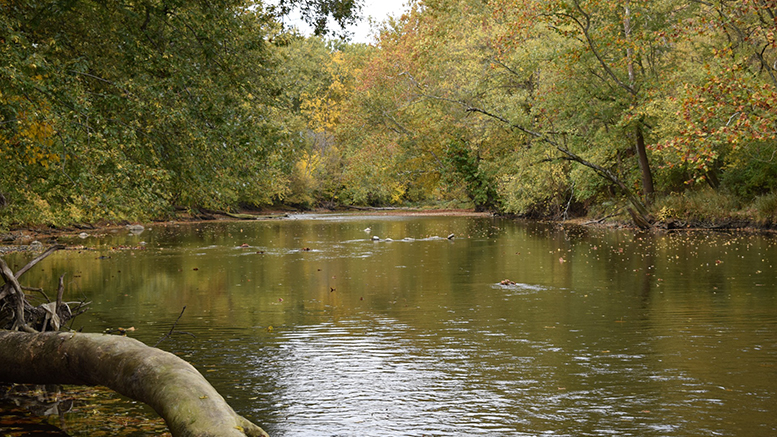 Flowing through central Indiana, the White River offers a tranquil paddleboarding experience. Its calm waters make it perfect for beginners or those seeking a peaceful day out on the water. The White River State Park in downtown Indianapolis provides an urban paddleboarding experience unlike any other.
Monroe Lake: Adventure and Relaxation.
At Monroe Lake, Indiana's largest lake, you can enjoy both a relaxing paddle and a little adventure. The lake's calm bays are perfect for beginners, while more experienced paddlers might enjoy exploring its many inlets and islands.
For those interested in overnight SUP trips, Monroe Lake is ideal. Check out our guide on how to plan a paddleboarding camping trip for more information.
Chain O'Lakes State Park: A Unique Paddling Experience.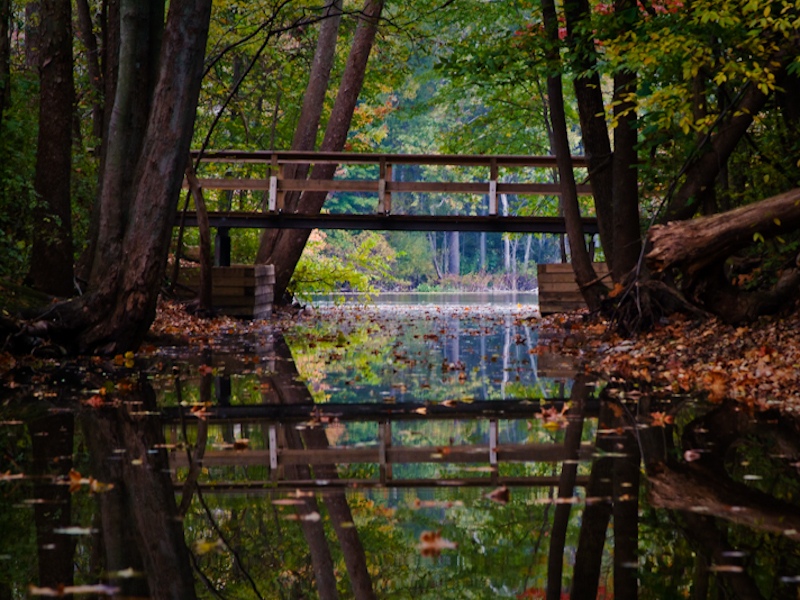 For a unique paddleboarding experience, head to Chain O'Lakes State Park in northeastern Indiana. This park boasts a chain of eleven lakes, providing numerous routes and adventures for paddlers. Whether you prefer a short trip across one lake or a day-long journey exploring multiple lakes, Chain O'Lakes has something for you.
Geist Reservoir: A Local Favorite.
Located just outside of Indianapolis, Geist Reservoir is a popular spot among local paddleboarding enthusiasts. Its calm waters and residential scenery make for a leisurely paddle. Geist also hosts occasional paddleboarding events and races, making it a great spot for those looking to join a community of paddlers.
Eagle Creek Reservoir: A City Oasis.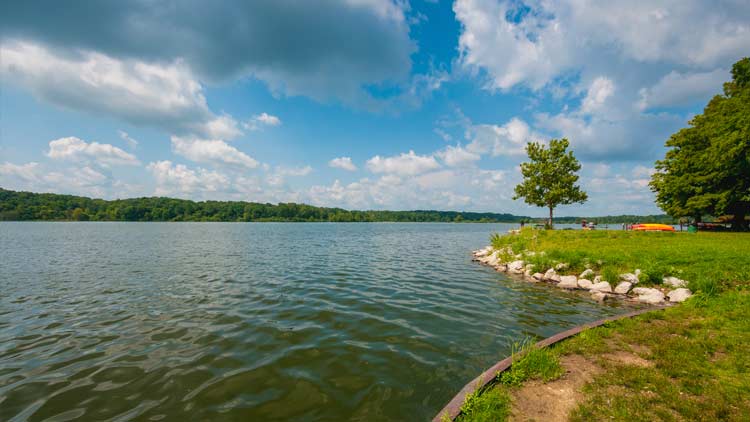 If you're based in Indianapolis, you don't have to travel far for a fantastic paddleboarding experience. Eagle Creek Reservoir, located within the city's largest park, is a true urban oasis. Its calm waters are suitable for paddleboarders of all skill levels. Plus, the park's abundant wildlife and beautiful sunset views make for a truly serene SUP experience.
If you're new to paddleboarding, make sure to read our beginner's guide on how to stand up paddleboard before you hit the water.
Tippecanoe River: A Journey through Nature.
For those looking for a bit of a journey, the Tippecanoe River offers a lengthy, scenic route perfect for a day-long paddleboarding trip. The river meanders through forests, fields, and small towns, providing a diverse landscape that's sure to keep your journey interesting.
Remember, long trips require preparation. Check out our guide on what to bring on a paddleboarding trip to make sure you're ready.
Summit Lake State Park: Family Fun.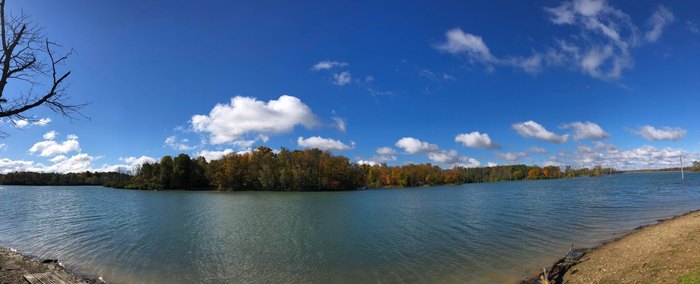 Summit Lake State Park is a great spot for a family paddleboarding outing. The park offers paddleboard rentals and a sandy beach area, making it easy for everyone to enjoy the water. The lake's shallow areas are perfect for kids or beginners to practice their paddleboarding skills.
Interested in getting your kids started with paddleboarding? Don't miss our article on teaching kids to paddleboard.
Mississinewa Lake: A Paddleboarding Paradise.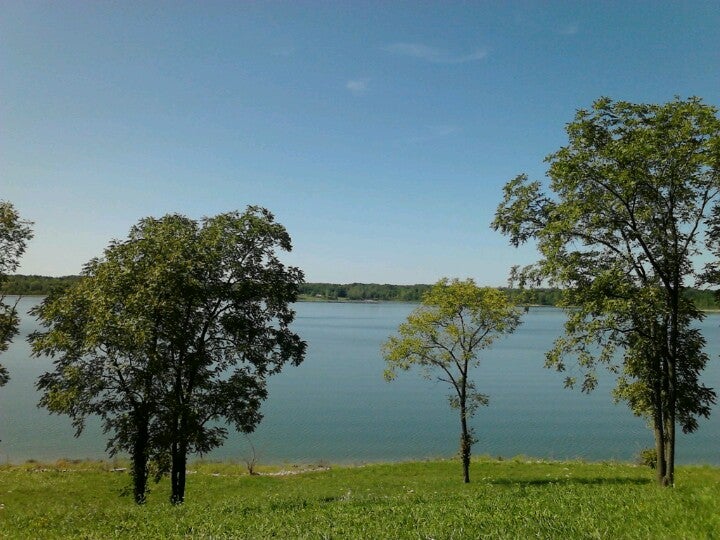 Mississinewa Lake, one of the three Upper Wabash reservoirs, offers excellent conditions for paddleboarding. Its spacious, open water areas are perfect for experienced paddleboarders to get a good workout, while its quiet coves offer a relaxing escape. You may also want to spend some time on the river and visit the 7 pillars see the photo below.
Brookville Lake: A Sporty Retreat.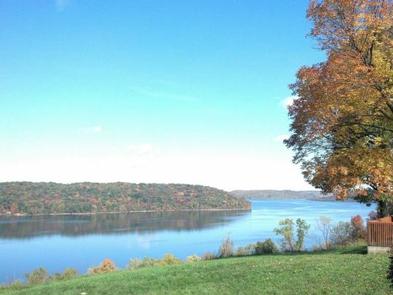 Last but not least, Brookville Lake is a great spot for those who like to combine paddleboarding with other water sports. This large reservoir is popular for boating, fishing, and water skiing. So, once you're done paddleboarding, there are still plenty of activities to enjoy.
Indiana Dunes National Park: Sand and Surf.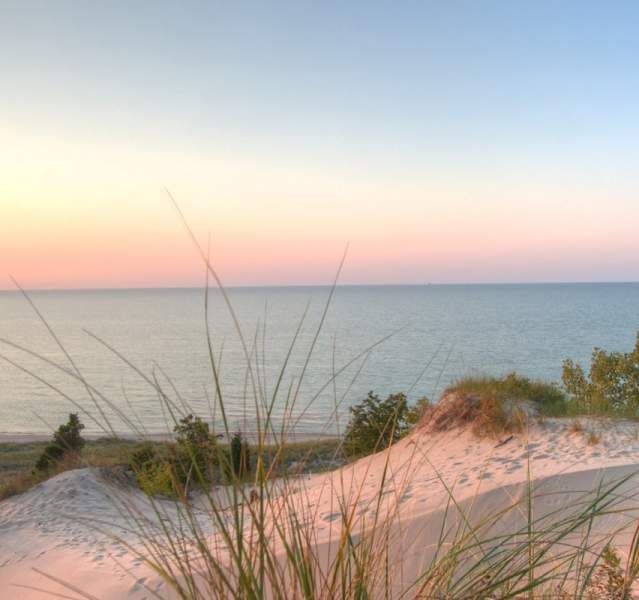 Indiana Dunes National Park, located on the southern shore of Lake Michigan, offers a unique paddleboarding experience. Here, you'll navigate along dramatic sand dunes, secluded bays, and quiet lagoons. The views from your paddleboard of the towering dunes are truly breathtaking.
Lake George: An Urban Oasis.
Lake George in Hobart, Indiana, is a wonderful urban spot for paddleboarding. Nestled in the city, this lake provides a peaceful retreat from the hustle and bustle. The calm waters of Lake George make it a perfect location for beginners or for a quick SUP session after work.
Kankakee River: SUP and Wildlife.
The Kankakee River, with its gentle current and abundant wildlife, offers a unique opportunity to combine paddleboarding with nature watching. As you glide along the water, keep your eyes open for the diverse species that call this river home.
Remember, respecting wildlife is key during such trips. Our post on stand up paddle boarding and environmental conservation offers helpful tips on this subject.
Little Calumet River and Calumet River: Industrial Beauty.
Finally, the Little Calumet River and Calumet River offer a unique paddleboarding experience as they flow through urban and industrial landscapes. These rivers remind us of the adaptability of nature and offer a different perspective on the beauty of our environment.
Conclusion.
Whether you're seeking serene natural beauty, urban landscapes, or the challenge of a long journey, Indiana's diverse waterways have you covered. No matter your skill level, there's a paddleboarding adventure waiting for you in the Hoosier State. So, pick a location, prepare your gear, and get ready to glide through the water. Happy paddling!
Stay tuned to our blog for more exciting paddleboarding locations across the country. See you on the water!