The only fly fishing sup you will ever want is the Glide Angler inflatable fishing paddle board.
And the best fly fishing paddle board is the Glide 02 Angler!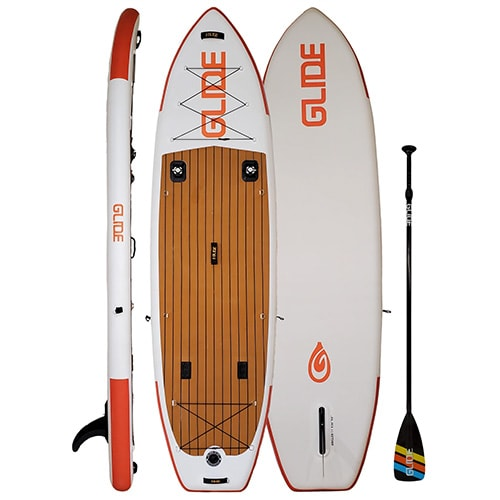 If you are wanting to fly fish from a sup and wondering what fly fishing paddle board to get the answer is simple. The Glide o2 Angler Fly fishing inflatable paddle board.
What makes the Angler the best sup fly fishing paddle board?
These inflatable fishing paddle boards weight capacity of 500 lbs allowing you to bring all your fly fishing gear and still have room and weight to catch fish.
The sup fly fishing board has a flat bottom, removable center fin, and includes two fishing rod holders. The fishing sup has front and rear storage, d rings to secure your fishing setup. As well as gear mounts that are scotty mount compatible. Sup anchors can be attached to either side of the sup.
The board is 11' long and 36 inches wide with a flat bottom. Giving a stable board to make those hard and long casts while sup fly fishing.
the fly fishing sup is made with quadruple layer military grade PVC – woven drop stitch core ensuring this sup fly fishing board can get to whatever fishing spot you want to reach for the best fishing experience.
Take a moment to check out the 02 Angler and you quickly see why fly fishing enthusiasts and tournament anglers worldwide have voted this extremely durable fishing the sup the king of all other inflatable fishing sups. More on the Glide 02 Angler can be found here.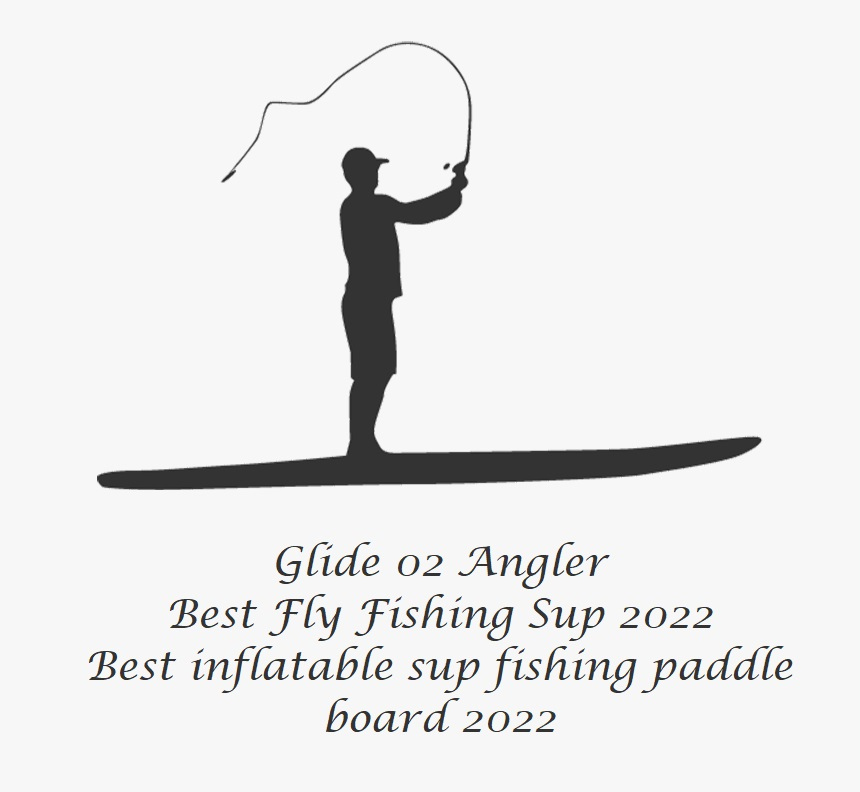 No matter where or what you are sup fly fishing or sup fishing from we hope you had a great day with many bites. Let us know what the catch of the day was at #glidesup on Instagram.
Glide Paddle Boards SUP Fishing Tips.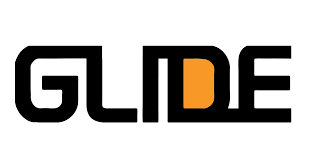 Paddle board fishing a comprehensive guide. 
The Glide O2 Angler. Fishing sup board perfect for your next fishing adventure. Glide makes the right paddle board for all your paddle boarding adventures.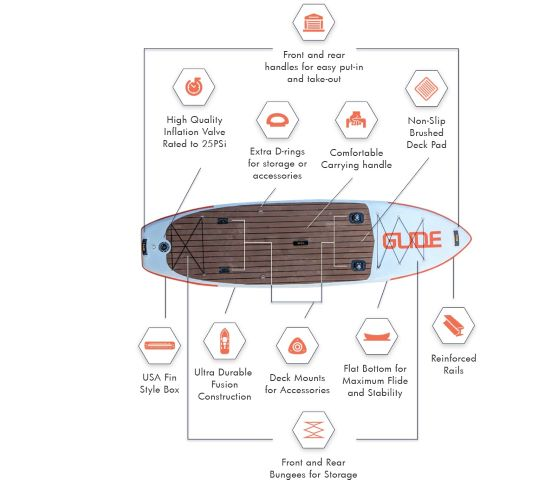 Glide beginners tips to sup fishing. 
Paddleboard fishing, can you fish from a sup?
Landing fish while SUP fishing: Tips and techniques.
Fishing from a Paddle Board: Tips and Tricks for a Successful Experience!
Tips for Spotted Seatrout SUP Fishing.
The Ultimate Guide to Light vs. Dark Colored Lures: Maximize Your Fishing Success.
What do I need to start sup fishing?
The Art of Fly Fishing from a SUP: A Beginner's Guide.
How to Fish from a Paddle Board: A Beginner's Guide to Spring SUP Fishing.