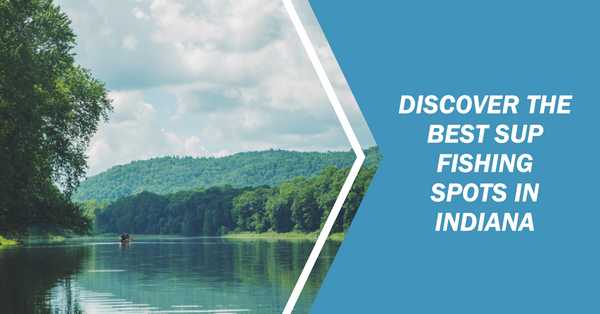 Hidden Gems - Indiana's Underrated and Overlooked SUP Fishing Hotspots!
For anglers across America, the state of Indiana often flies under the radar. Lacking a great lake like Lake Erie or natural wonders like the Boundary Waters, Indiana is sometimes overlooked as a premier fishing destination. But those in the know recognize that the Hoosier state offers world-class angling opportunities for nearly every freshwater species imaginable. From small, crystal clear natural lakes loaded with jumbo panfish, to massive reservoirs with populations of lunker bass and hard-fighting hybrids, Indiana serves up stellar fishing experiences. Even America's Steel City transforms into a salmon hunter's paradise each fall when massive kings, cohos, and steelhead migrate up its urban tributaries. Whether an angler prefers the solitude of a kayak on a quiet natural lake, or the excitement of working a salmon trolling spread with downtown in the background, Indiana caters to every passion. So load your tackle, grab your gear, and join us as we highlight some of the very best places to wet a line in America's heartland state. Cast off the preconceived notions - Indiana fishing is the Midwest's hidden gem. Happy paddling! So let's explore the best spots for SUP fishing in Indiana.
1.) Big Walnut Creek Reservoir.
If you're a fan of catfish, then you won't want to miss out on fishing at the Big Walnut Creek Reservoir in Putnam County. This reservoir is renowned for its monster blue catfish, with the current record being a whopping 111-pound catch back in 2009. To increase your chances of catching one of these beasts, try fishing the bottom with fresh cut bait during late spring through early fall - the peak catfishing time. Don't forget to bring your fishing gear and tackle box for an exciting day on the water!
2.) Lake Freeman.
Carroll County's serene lake is a perfect escape from the hustle and bustle of crowded areas. An ideal spot for avid anglers, the lake houses crappies that can be found in submerged trees and docks. Minnows or small jigs work best to target these fish. The lake's record catch is a 3.75-pound slab caught in 2020. Spring and fall are considered the best times to visit this lake for angling enthusiasts looking for a tranquil location to cast their lines.
3.) Lake Monroe.
Indiana's largest reservoir, spanning over 10,000 acres in Monroe and Brown counties, is a fisherman's paradise. It offers ample opportunities for anglers to catch striped bass weighing over 20 pounds by drifting with shad or herring as bait. The lake record stands at an impressive 36 pounds, caught back in 2001. These fish are aggressive biters and are active from spring through fall, making it an ideal spot for fishing enthusiasts looking to reel in their next big catch.
4.) Patoka Lake.
Nestled in the hills of Orange County, Patoka Lake offers excellent largemouth bass, walleye and bluegill fishing. Bass hunters should throw big spinnerbaits and crankbaits around shoreline cover to hook a hawg, with the lake record being a 14 pounder. The bite picks up in late spring and summer.
5.) Lake Wawasee.
At over 3,000 acres, Kosciusko County's Lake Wawasee provides plenty of room to chase monster muskies. These elusive predators fall for large jerkbaits, spinnerbaits and sucker minnows. The lake record is a 56-inch beast caught in 2019. Target muskies when waters warm in late spring.
6.) Lake Shafer.
Nestled in scenic White County, Lake Shafer offers some of the best landlocked salmon fishing in the Midwest. Each fall, hungry coho salmon migrate up the lake in search of baitfish, providing incredible action for trollers. Work the main lake points and humps with a spread of spoons, plugs and dodgers tipped with bait. Fish in 25-40 feet of water for salmon pushing 20 pounds. The lake record is a 17 pound monster caught in 1987. Late summer through fall is peak season.
7.) Lake Maxinkuckee.
Known for its beautiful waters and spectacular sunrises, Lake Maxinkuckee spans over 1,800 acres in Marshall County. Be sure to pack your nightcrawlers and slip bobbers for fooling huge bluegills bedding in May. The lake record 'gill was a 1.75 pound slab in 2006.
8.) Patoka Lake.
Nestled within the rolling hills of Orange County, Patoka Lake is a hidden gem that produces outstanding largemouth bass, walleye, and panfish. With arms and coves to explore, there's no shortage of spots to cast for bass busting shad on the surface in summer. Or spend a day drifting the main lake points and humps dragging crawler harnesses to boat walleye exceeding 10 pounds. The lake record is a 15 pound beast caught in 2021. Spring and fall are peak seasons to target trophy fish in the calm waters of Patoka Lake.
9.) Brookville Lake.
Sprawling across 5,000 acres in Union County, Brookville Lake sees incredible early spring crappie action, with chunky slabs spawning in shallow bays and along shoreline cover. Cast small jigs and tubes tight to structure to load up on these tasty panfish. The lake record is a 3.5 pounder caught in 2018.
10.) Brookville Lake.
Sprawling over 5,280 acres in Franklin County, Brookville Lake is a premier spotted bass fishery, with loads of chunky 16-18 inch fish eager to strike jerkbaits and crankbaits worked over main lake points and near drifting shad schools. Just be sure to also keep a rod rigged for the lake's monster flathead catfish, with fish over 50 pounds possible. The lake record is a 57 pound flathead caught in 2020. Spring through fall offers hot action.
11.) Ohio River.
Stretching along Indiana's southern border, the Ohio River offers world-class catfishing, with blues, channels and flatheads available. Set up on main river ledges and wait for a rod-rattling bite from a trophy-sized cat. Fresh skipjack or gizzard shad are go-to baits. Cats bite all year but spring and summer sees hottest action.
12.) Lake Lemon.
Nestled in Summit Lake State Park in Henry County, this tranquil, timber-studded 390-acre lake is a crappie angler's paradise. The lake boasts some of the state's best papermouth fishing, with spring being peak season. Vertical jig or cast mini jigs around brush piles and submerged trees to load the livewell. The lake record is a 3 pound slab.
13.) Lake Prairie.
The lush lily pads and flooded timber of Lake Prairie hold jumbo largemouth bass waiting to crush big rubber frogs and powerfish craws pitched to the shoreline cover. Just be sure to bring stout gear, as bass exceeding 10 pounds are possible. The lake record is a 13 pound 7 ounce giant caught in 2018. Late spring through summer is best.
14.) Lake Webster.
Just over 1,000 acres in size, Kosciusko County's Lake Webster boasts an excellent largemouth bass fishery. Throw big swim jigs and slow roll spinnerbaits around shoreline wood and emerging weedlines to catch bass over 5 pounds. The lake record is a 10 pound 7 ounce hawg caught in 2020. The spring and fall bites are best.
15.) Monroe Lake.
Situated due south of Bloomington, Monroe Lake spans over 10,000 acres. While best known for big crappies, Monroe also kicks out hulking walleyes for those willing to put in the work. Vertically jigging blade baits in 30+ feet of water is a proven technique to catch fish over 10 pounds. Spring and fall are prime times to get a trophy 'eye.
16.) Geist Reservoir.
Just minutes from downtown Indianapolis in Marion and Hamilton counties, Geist Reservoir gives urban anglers a shot at heavyweight largemouths with a stunning city backdrop. Flip docks and target submerged wood to catch bass over 8 pounds. The reservoir record is a 14 pound 5 ounce giant caught in 1992. Fish the spring spawn and again in fall.
17.) Lake Michigan.
Home to a world-class salmon and trout fishery, Indiana's stretch of Lake Michigan in Northwest Indiana offers exhilarating action for visiting anglers. Launch from Indiana Dunes State Park and troll various plugs in 15-50 feet of water for salmon pushing 30 pounds and jumbo brown trout to over 20 pounds. Late summer through early fall is best.
18.) Turtle Creek Reservoir.
Often overlooked but never under-performing, Sullivan County's Turtle Creek Reservoir kicks out trophy blue cats for patient anglers. Set up on main lake points and channel ledges during summer and wait for a monster to take cut shad, skipjack or sunfish. The lake record is a 73 pounder boated in 2013.
19.) Tri-County Fishing Lakes.
This system of three connected lakes spanning 250 acres in Noble County offers exceptional crappie, bluegill and redear sunfish action. Mix up your approach by casting small jigs and working a slip float rig around shoreline structure. Jumbo sunfish over 2 pounds are common. Spring and fall are best.
20.) Clear Lake.
Last but certainly not least on our list is Steuben County's crystal clear Clear Lake, spanning over 700 acres. What Clear lacks in size, it makes up for in monster black crappies, with 2 pounders possible. Fish the many docks and brush piles in 12-18 feet with jigs or minnows for your best shot at a slab. Late April through May is peak crappie time.
In conclusion, Hoosier anglers are blessed with an incredible diversity of excellent fishing opportunities across the state. From gin-clear natural lakes to massive reservoirs, Indiana has world-class fishing for hard-fighting species like largemouth bass, walleye, crappie, bluegill and more. No matter your favorite species to target or preferred fishing style, you'll find rewarding waters and memorable fishing experiences in the Hoosier state. So grab your rod and reel, stock up on your preferred bait or lure, and hit the water for some of the best fishing the Midwest has to offer. Just be sure to take a moment to soak in the incredible scenery as well during your Indiana fishing adventures.
Glide Paddle Boards SUP Fishing Tips.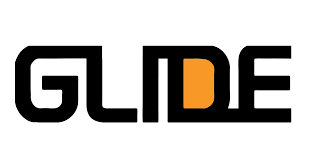 Paddle Board Fishing: A Comprehensive Guide.
Learn all about paddle board fishing with our comprehensive guide. Whether you're a beginner or an experienced angler, we've got sup fishing tips for bass and much more. Discover the perfect fishing sup board for your next adventure with the Glide O2 Angler.. Glide offers a range of paddle boards suitable for all your paddle boarding needs.
New to sup fishing? Don't worry, we've got you covered with beginner tips from Glide. Find out if you can fish from a sup and learn the best techniques for landing fish while SUP fishing. Our article on Fishing from a Paddle Board provides tips, tricks, and insights for a successful fishing experience will help make the most of your sup fishing adventure.
Curious about what a fishing sup is? We've got the answer! Discover everything you need to start sup fishing, from the equipment to the techniques. Our Beginner's Guide to Spring SUP Fishing will help you get started on the right foot.
If you're interested in wildlife tips, be sure to check out our blog. We also have an informative article on the Beginners Guide To Bird Watching. For those who enjoy stand-up paddle boarding and wildlife encounters, don't miss our article on Stand Up Paddle Boarding and Wildlife Encounters.
Looking for the best paddle boarding spots in the United States? We've got you covered with The best places to paddle board in the United States a state by state tour of where to paddle board with Glide Paddle Boards. Explore our recommended locations and make the most of your paddle boarding adventures.
If you're in search of international paddle boarding spots, we've got two articles to help you out. Our Check out the ultimate guide on finding places to paddle board near you provides tips and tricks for discovering exciting new locations. For a global perspective, check out Epic Spots Globally To Paddle Board.
 What is SUP fishing and why is it popular in Indiana?
SUP fishing stands for Stand-Up Paddleboard fishing, which involves using a paddleboard to navigate and fish in lakes, rivers, or other bodies of water. It has gained popularity in Indiana due to the state's abundance of scenic lakes and waterways, providing a unique and peaceful fishing experience.
Did we miss one of the spots you feel should be included for the best spots for SUP fishing in Indiana? If so let us know @glidesup on Instagram.