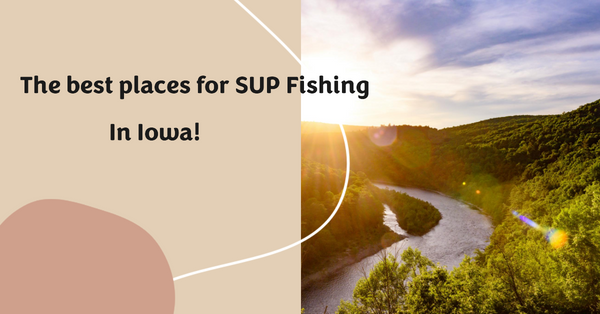 The Ultimate Guide to Superb Fishing Spots in Iowa.
Unveiling the Hidden Gems for Anglers!
Introduction
Iowa, often overlooked as a fishing destination, boasts a wealth of pristine lakes, meandering rivers, and serene reservoirs that offer exceptional fishing experiences. From trout-filled streams to bass-rich waters, the Hawkeye State is a haven for anglers seeking to reel in remarkable catches. In this guide, we delve into the 20 best places to SUP (Stand-Up Paddle) fish in Iowa, highlighting the unique characteristics of each location, the target species, preferred bait or lure, and the record catches that have left a mark in angling history.
1. Lake Okoboji.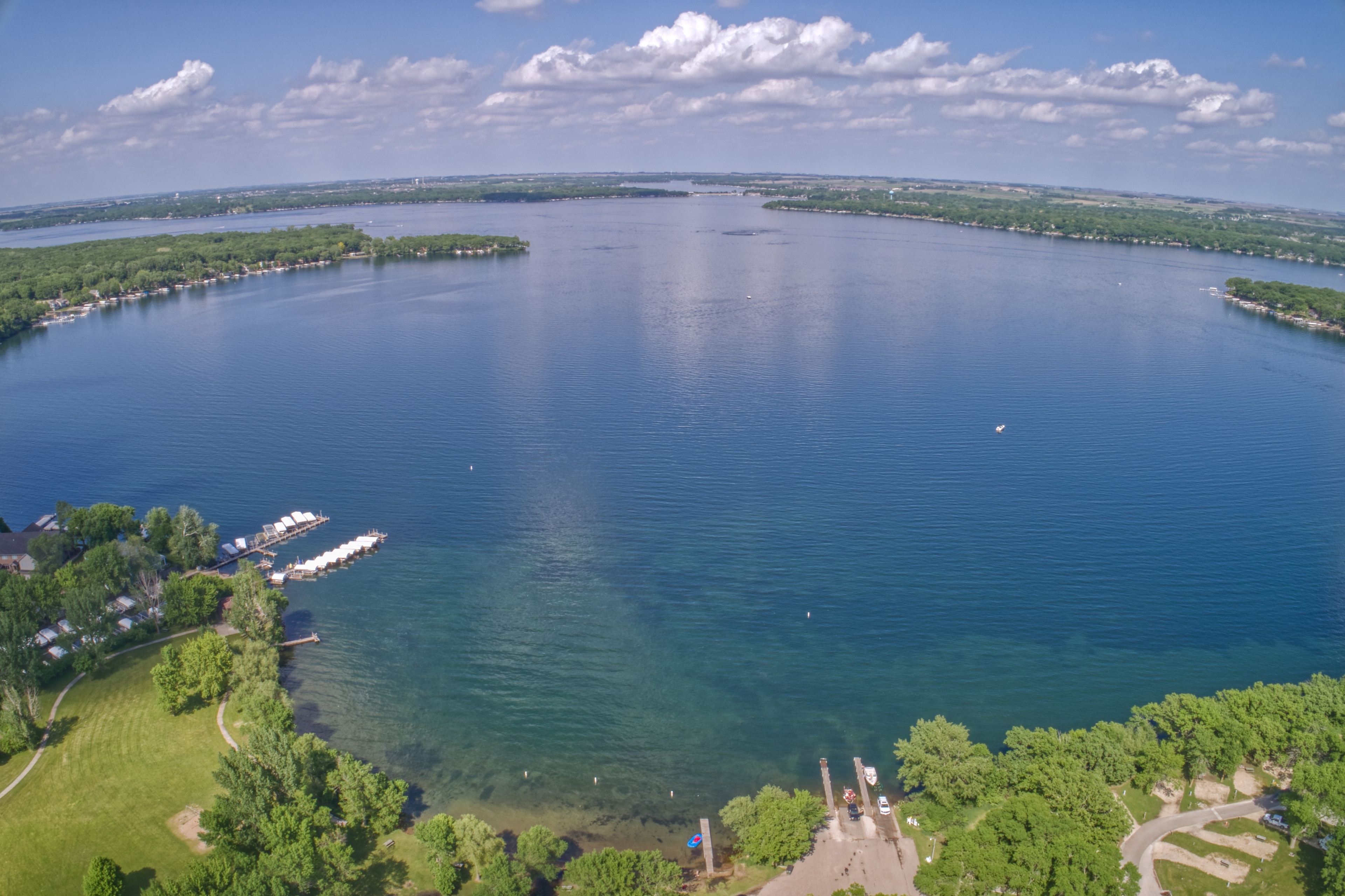 Nestled in northwest Iowa, Lake Okoboji is a picturesque destination offering an abundance of bluegill, largemouth bass, and northern pike. Topwater lures excel here, imitating the movement of insects over the water. The record catch, a whopping 24-pound northern pike, was reeled in during the summer of 2019.
2. Brushy Creek Lake.
This 690-acre lake in Webster County beckons anglers with its strong crappie and catfish populations. Jigging with soft plastics or live bait proves effective. The record catch, a hefty 16-pound catfish, was landed in the heart of spring.
3. Clear Lake.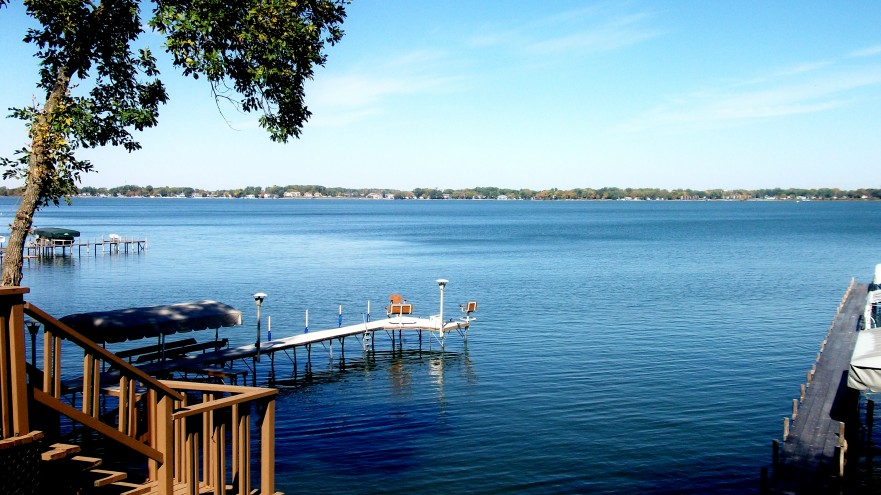 Renowned for its crystal-clear waters, Clear Lake offers a mix of walleye and yellow bass. Casting jigs with twister tails produces consistent results. In 2007, a staggering 27-pound walleye set the record during the fall season.
4. Mississippi River Pools.
Stretching along the eastern border, the Mississippi River's pools host an array of species. From spring to summer, try using live bait or crankbaits for a chance at largemouth bass and catfish. The record catch, a monstrous 94-pound blue catfish, was secured in the midst of summer.
5. Lake Macbride.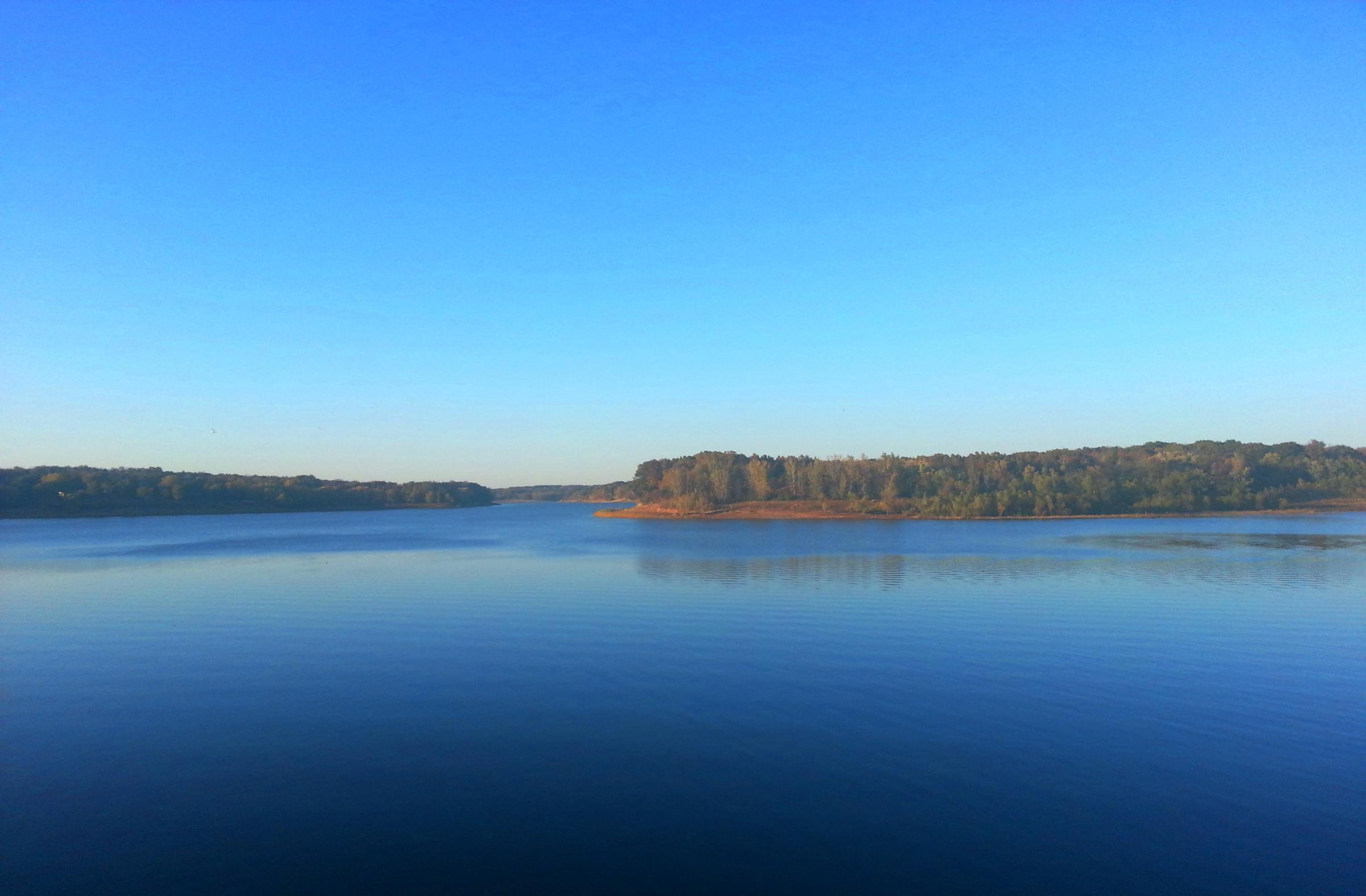 Amidst the woodlands of Johnson County lies Lake Macbride, known for its excellent crappie and bass fishing. Drop-shot rigs or soft plastics shine here. The record crappie, tipping the scales at 3 pounds, was caught during the vibrant days of fall.
6. Saylorville Lake.
This Des Moines reservoir is a bass haven. Spinnerbaits or Texas-rigged plastics yield great results, especially in late spring. The record bass, an impressive 9 pounds, was caught in the midst of a blossoming spring.
7. Spirit Lake.
Iowa's largest natural lake, Spirit Lake offers excellent angling for yellow perch and muskellunge. Casting spoons or spinners can attract these species effectively. The record muskellunge, a remarkable 42-pounder, was hauled in during the summer.
8. Coralville Reservoir.
Adjacent to Iowa City, this reservoir is a favored spot for walleye enthusiasts. Slow trolling with crankbaits proves fruitful during the fall months. The record walleye, a hefty 14-pounder, was hooked in the midst of fall.
9. Rathbun Lake.
In southern Iowa, Rathbun Lake is a hotspot for crappie and white bass. Jigging with small jigs tipped with minnows entices bites. The record white bass, a remarkable 4 pounds, was nabbed in the heat of summer.
10. Volga Lake.
Volga Lake, set in northeast Iowa, boasts strong populations of bluegill and channel catfish. Worms or small jigs can be used for a successful outing. The record channel catfish, a substantial 18-pounder, was landed during the warmth of summer.
11. Green Valley Lake.
This charming lake in Union County teems with crappie and bluegill. Small jigs or live bait are a favorite among local anglers. The record crappie, a weighty 2 pounds, was caught during the crisp days of fall.
12. Lake Wapello.
Nestled within a state park, Lake Wapello offers a serene setting for bass and bluegill fishing. Drop-shot rigs or beetle spins are a go-to choice. The record bluegill, an impressive 1.5 pounds, was landed during the pleasant days of spring.
13. Viking Lake.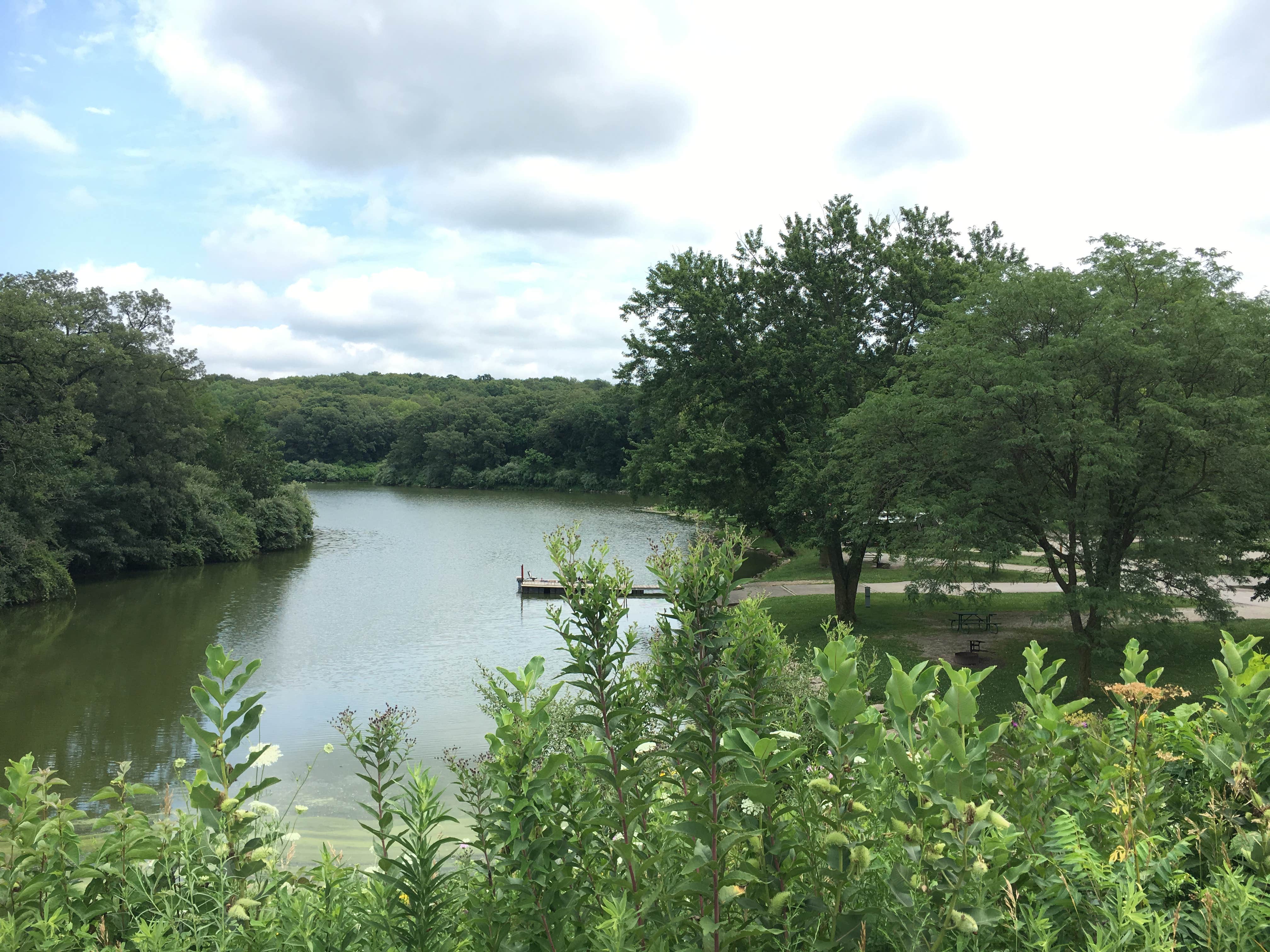 This southwestern Iowa lake is known for its bass and crappie action. Casting small crankbaits or soft plastics is recommended during the warmer months. The record bass, a robust 6 pounds, was caught during the height of summer.
14. West Okoboji Lake.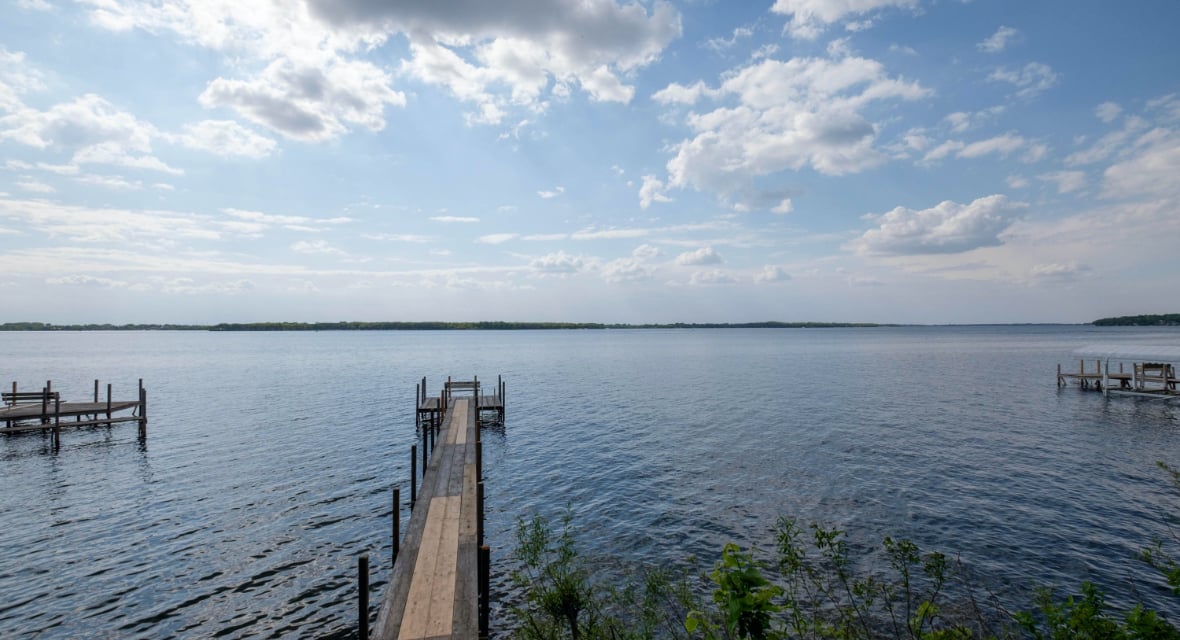 Another gem in the Okoboji chain, West Okoboji Lake lures anglers with its walleye and northern pike. Trolling with crankbaits or jerkbaits proves effective in the summer season. The record northern pike, a hefty 28-pounder, was reeled in during the sunny days of summer.
15. Big Creek Lake.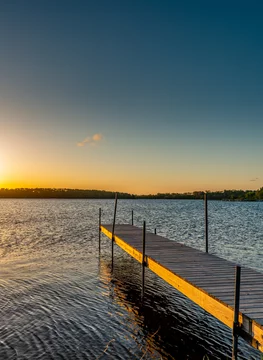 Located near Des Moines, Big Creek Lake offers solid angling for crappie and catfish. Drifting with live bait or jigs is a successful strategy. The record catfish, an impressive 30-pounder, was caught in the heart of summer.
16. Lake Sugema.
In southeast Iowa, Lake Sugema is a treasure trove for bass and crappie. Spinnerbaits or soft plastics work wonders, particularly in the spring. The record bass, a hefty 7 pounds, was caught during the budding days of spring.
17. East Okoboji Lake.
Completing the Okoboji trio, East Okoboji Lake is rich in yellow perch and walleye. Jigging with spoons or using live bait yields success in the autumn months. The record yellow perch, a notable 2 pounds, was nabbed during the crisp fall season.
18. Rock Creek State Park Pond.
This pond in Jasper County is an excellent option for bluegill and largemouth bass. Small jigs or live bait are favored tactics, especially in the warmer months. The record bluegill, a respectable 0.5 pounds, was landed during the height of summer.
19. Lake Red Rock.
The largest lake in Iowa, Lake Red Rock is a prime destination for white bass and walleye. Trolling with crankbaits or jigging with minnows is effective in late spring. The record white bass, a notable 2 pounds, was caught during the lively days of spring.
20. Black Hawk Lake.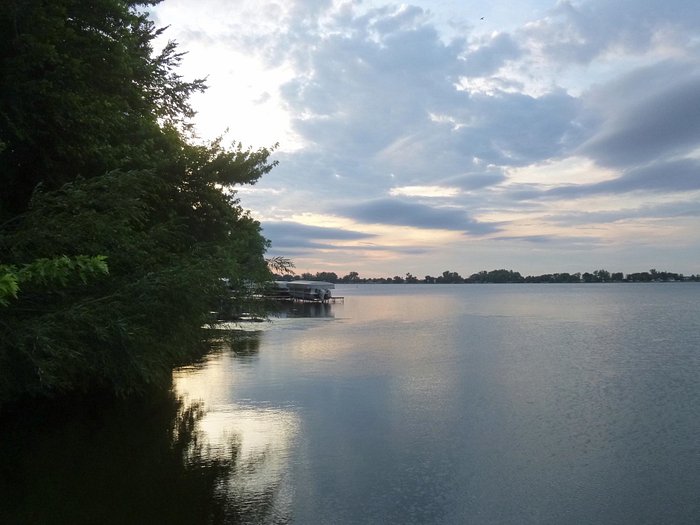 Rounding out our list is Black Hawk Lake, famed for its bluegill and yellow perch. Small jigs or worms can attract these species, particularly in the autumn season. The record yellow perch, a noteworthy 1 pound, was caught during the vibrant days of fall.
Choosing the Right Time.
Each location has its own optimal time for fishing. Spring and fall generally offer the best results, as fish are more active and feeding. Summer can also be productive in the early mornings and late evenings when temperatures are cooler. Winter, although less popular, can yield rewarding ice fishing experiences.
Conclusion.
Iowa's fishing landscape is brimming with diverse opportunities for anglers to reel in remarkable catches. From the serene waters of Lake Macbride to the sprawling Mississippi River pools, every location holds the promise of unforgettable fishing adventures. Armed with the knowledge of each location's specialties, preferred baits, and record catches, anglers can embark on a journey to conquer these hidden gems. So, pack your gear, paddle your SUP, and get ready to experience the thrill of angling in Iowa's spectacular waters. We hope you enjoyed this guide to the best places for SUP fishing in Iowa!
Glide Paddle Boards SUP Fishing Tips.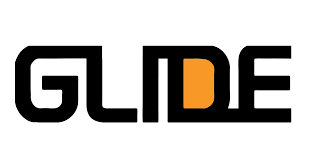 Paddle Board Fishing: A Comprehensive Guide.
Learn all about paddle board fishing with our comprehensive guide. Whether you're a beginner or an experienced angler, we've got sup fishing tips for bass and much more. Discover the perfect fishing sup board for your next adventure with the Glide O2 Angler.. Glide offers a range of paddle boards suitable for all your paddle boarding needs.
New to sup fishing? Don't worry, we've got you covered with beginner tips from Glide. Find out if you can fish from a sup and learn the best techniques for landing fish while SUP fishing. Our article on Fishing from a Paddle Board provides tips, tricks, and insights for a successful fishing experience will help make the most of your sup fishing adventure.
Curious about what a fishing sup is? We've got the answer! Discover everything you need to start sup fishing, from the equipment to the techniques. Our Beginner's Guide to Spring SUP Fishing will help you get started on the right foot.
If you're interested in wildlife tips, be sure to check out our blog. We also have an informative article on the Beginners Guide To Bird Watching. For those who enjoy stand-up paddle boarding and wildlife encounters, don't miss our article on Stand Up Paddle Boarding and Wildlife Encounters.
Looking for the best paddle boarding spots in the United States? We've got you covered with The best places to paddle board in the United States a state by state tour of where to paddle board with Glide Paddle Boards. Explore our recommended locations and make the most of your paddle boarding adventures.
If you're in search of international paddle boarding spots, we've got two articles to help you out. Our Check out the ultimate guide on finding places to paddle board near you provides tips and tricks for discovering exciting new locations. For a global perspective, check out Epic Spots Globally To Paddle Board.