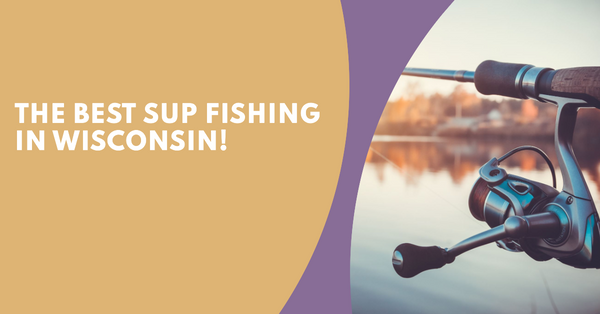 Casting Lines on a Paddleboard: Wisconsin's Best Locations!
The sun peeks above the horizon, casting an orange glow across the glassy surface of the lake. You stand tall on your paddleboard, taking in the serene sights and sounds of the waking wilderness. With a rod in hand and fish finder at your feet, adventure awaits. Pushing off from shore, you're filled with anticipation - will today be the day you land that lunker? Let's explore the top spots in Wisconsin primed for stand up paddle fishing, where trophy catches are within reach. So lets explore some of the best spots for sup fishing in Wisconsin!

The largest inland lake in Wisconsin, Lake Winnebago covers over 137,000 acres. Anglers can expect to catch walleye, white bass, catfish and sturgeon from their stand up paddleboards on this massive lake. Early spring and fall are best, with live bait rigs producing the most fish. The record walleye caught here weighed over 16 pounds.
Geneva Lake.
Known for its clear waters and scenic shoreline, Geneva Lake spans nearly 6,000 acres in southeastern Wisconsin. Smallmouth bass are abundant, especially around the many rocky points and weed beds. Soft plastic finesse baits tend to work well. The lake record smallmouth was over 7 pounds. Early morning and late evening in the summer are ideal times.
Lake Michigan.
For the more adventurous, Lake Michigan offers some of the best sup fishing opportunities for salmon and trout. The cold, deep waters require longer fishing lines and downriggers to reach the fish. Offshore winds can kick up quickly, so caution is advised. But the chance to catch a 20+ pound salmon makes it worth the effort.
Lake Wissota.
This large reservoir in Chippewa County contains over 6,000 acres of fishable water. Northern pike and muskie are popular targets for trolling large crankbaits, spinnerbaits and jerkbaits from a paddleboard. Weed edges tend to hold the most big fish. The lake record muskie was nearly 55 inches long.
Cedar Lake.
In Polk County, Cedar Lake has a maximum depth of 90 feet, making it a prime lake for sup fishing. Anglers often catch good numbers of crappie, bluegill, perch and bass from their boards here. Slip bobbers with live bait work well for panfish, while plastic worms catch largemouth bass along weedlines. Summer and fall offer consistent action.
Lake Poygan.
Part of the Wolf River waterway, Lake Poygan connects several other excellent sup fishing lakes. Anglers here will catch walleye, muskie, northern pike, smallmouth bass and sturgeon. Trolling crankbaits covers water to find active fish. High winds can kick up large waves, so plan accordingly. Spring and fall are best.
Lake Butte des Morts.
In Winnebago County, Lake Butte des Morts connects to Lake Winneconne and offers similar fishing opportunities. Anglers will catch walleye, perch, smallmouth bass, muskie, northern and catfish from their paddleboards. The weedy shallows in summer and rock bars in fall hold the most fish. Live bait under a slip float works well here.
Lake Koshkonong.
At nearly 10,500 acres, Lake Koshkonong provides plenty of room to roam by sup in search of fish. Anglers target walleye, panfish, smallmouth bass, northern pike and catfish here. The many backwater areas warm quickly in spring, making them good spots early in the season. By mid-summer, the main lake and weed edges hold active fish.
Lake Waubesa.
Connected to Lake Kegonsa, Lake Waubesa is located near Madison and spans over 2,000 acres. The lake gets very clear, requiring light line and finesse presentations for panfish and bass. The record largemouth from Waubesa weighed over 10 pounds. Topwater plugs catch fish early and late in the day during summer.
Lake Tomahawk.
Nestled in the Northwoods of Oneida County, Lake Tomahawk spans over 3,200 acres. Anglers will catch walleye, muskie, smallmouth bass and panfish from their sups here. Trolling deeper diving crankbaits allows covering water to find suspended fish. Weedy bays warm early and hold spawning fish in spring.
Lake Minocqua.
Part of the famous Minocqua Chain of Lakes, Lake Minocqua itself offers excellent sup fishing for bass, walleye, muskie and panfish. The many islands and weedbeds provide fish holding structure to target from a paddleboard. Jointed minnow baits and soft jerkbaits catch hungry post-spawn fish in early summer.
Lake Monona.
In downtown Madison, Lake Monona gives urban anglers a shot at bass, panfish, walleye, catfish and more from the convenience of their sup. The deep weed edges and rocky structure holds fish year-round. Soft plastics fished slowly along bottom works well. The state record yellow perch of over 3 pounds came from Monona.
Lake Mendota.
Madison's other big lake, Lake Mendota spans nearly 10,000 acres. Anglers will catch walleye, smallmouth bass, panfish and catfish from their paddleboards. Trolling crankbaits is a good search technique to cover water. In summer, the deep weed edges and rock bars hold active fish. The walleye record here topped 15 pounds.
Lake Wisconsin.
This deep, clear impoundment of the Wisconsin River stretches over 9,000 acres in Columbia County. Excellent smallmouth bass and walleye fishing is available from a sup. As water temps warm in early summer, the fish move shallow and become catchable with soft plastics and jigs fished along rocky banks and bars.
Green Bay.
For the heartiest paddlers, Green Bay offers world-class fishing opportunities along its western shores. Anglers can catch salmon, trout, walleye and smallmouth from their sups when conditions allow. Trolling with downriggers is the most effective technique for targeting suspended fish. Caution is advised when offshore winds kick up big waves.
Mississippi River.
The mighty Mississippi defines Wisconsin's western border for over 200 miles. Stand up paddle anglers can target catfish, walleye, smallmouth bass and more along its banks and backwaters. Current seams and eddies below dams are especially productive. Soft plastics, live bait and jigs all produce fish. Early summer low water is ideal.
Lake Pepin.
This wide section of the Mississippi River offers excellent sup fishing opportunities. Anglers target walleye, sauger, smallmouth bass, catfish and more. Wing dams concentrate fish and make good spots to target. Soft plastics and jigs produce well here. Spring and fall seasons offer the best action.
Lake Puckaway.
One of Wisconsin's top walleye lakes, Lake Puckaway spans over 3,300 acres in Green Lake County. Anglers will catch good numbers of walleye, panfish and northern pike from their paddleboards. Trolling crankbaits is an effective technique to cover water and locate fish. Spring and fall are best seasons.
Lake Noquebay.
Sprawling over 11,000 acres in northeast Wisconsin, Lake Noquebay offers excellent mixed bag fishing from a sup. Anglers will catch walleye, muskie, smallmouth bass, perch and pike here. Weedbeds warm early and attract spawning fish in spring. By summer, fish spread out across structure.
Sturgeon Bay.
On the Door County peninsula, Sturgeon Bay connects Lake Michigan to Green Bay. Anglers can target salmon, trout, bass and panfish from their paddleboards when conditions allow. Sheltered areas like Sawyer Harbor provide refuge from rough open water. Spring through fall offers good fishing.
Conclusion:
As we pack up our gear at day's end, sore legs remind us of the miles traveled in search of fish. Though tired, we're already planning our next excursion. Wisconsin's wealth of waterways offer seemingly endless potential for stand up paddle angling. Each body of water presents its own challenges and rewards. But with preparation, patience, and persistence, trophies await those willing to rise to the occasion. So stand tall, cast far, and reel in adventure - the heart pumping thrill of landing that monster catch is worth every ounce of effort. We hope our guide has illuminated some of the state's prime destinations to drop a line from your board. Now go make memories on the water that will last a lifetime!
Glide Paddle Boards SUP Fishing Tips.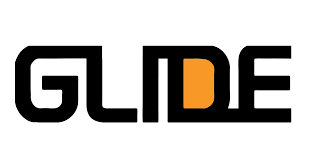 Paddle Board Fishing: A Comprehensive Guide.
Learn all about paddle board fishing with our comprehensive guide. Whether you're a beginner or an experienced angler, we've got sup fishing tips for bass and much more. Discover the perfect fishing sup board for your next adventure with the Glide O2 Angler.. Glide offers a range of paddle boards suitable for all your paddle boarding needs.
New to sup fishing? Don't worry, we've got you covered with beginner tips from Glide. Find out if you can fish from a sup and learn the best techniques for landing fish while SUP fishing. Our article on Fishing from a Paddle Board provides tips, tricks, and insights for a successful fishing experience will help make the most of your sup fishing adventure.
Curious about what a fishing sup is? We've got the answer! Discover everything you need to start sup fishing, from the equipment to the techniques. Our Beginner's Guide to Spring SUP Fishing will help you get started on the right foot.
If you're interested in wildlife tips, be sure to check out our blog. We also have an informative article on the Beginners Guide To Bird Watching. For those who enjoy stand-up paddle boarding and wildlife encounters, don't miss our article on Stand Up Paddle Boarding and Wildlife Encounters.
Looking for the best paddle boarding spots in the United States? We've got you covered with The best places to paddle board in the United States a state by state tour of where to paddle board with Glide Paddle Boards. Explore our recommended locations and make the most of your paddle boarding adventures.
If you're in search of international paddle boarding spots, we've got two articles to help you out. Our Check out the ultimate guide on finding places to paddle board near you provides tips and tricks for discovering exciting new locations. For a global perspective, check out Epic Spots Globally To Paddle Board.